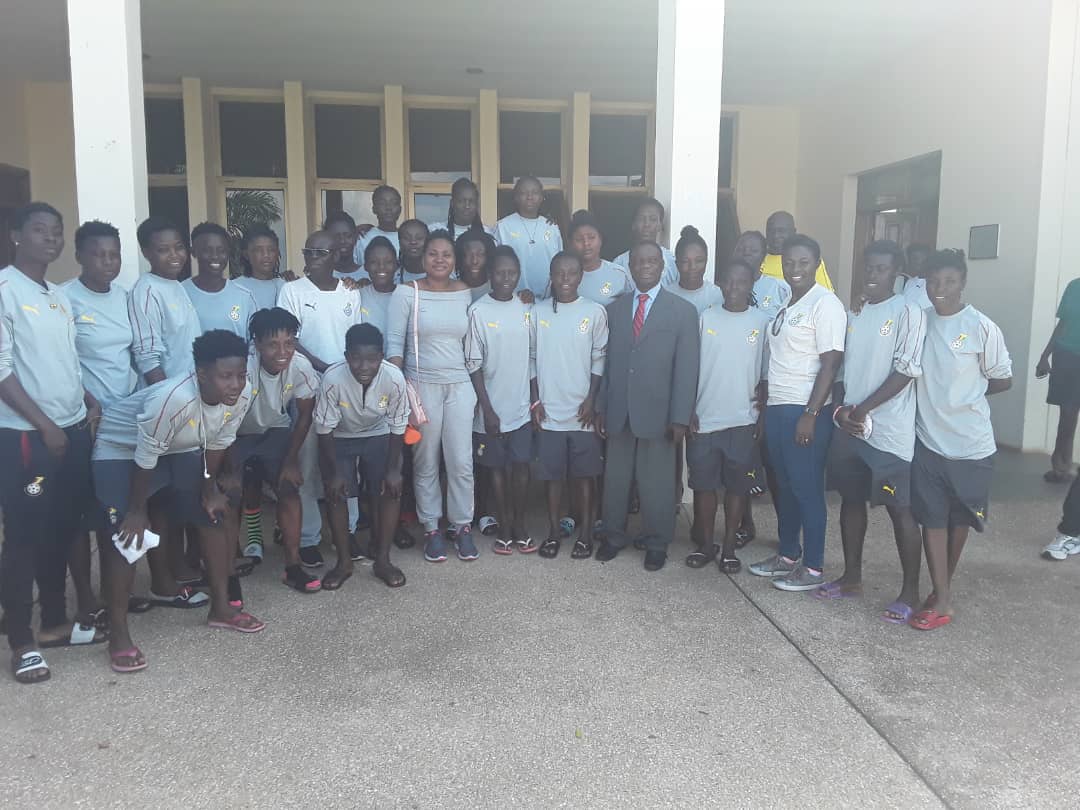 Members of the GFA Normalization Committee on Thursday visited the Ghanaman Soccer Centre of Excellence (GSCE), Prampram  where the Black Queens and the Black Maidens have been camping for their international competitions.
Vice president Mrs Lucy Quist, Mrs Naa Odofoley Nortey and Mr Kofi Dua Adonteng were at the GSCE to interact with players and technical teams of the two sides who are scheduled to play in their respective competitions next month.
The senior female national team played their junior counterparts on Friday morning with Mrs Quist and Mrs Odofoley participating actively in the training match.
The members of the NC then held meetings with technical committee members and players of the two national teams who have been camping at the GSCE.
Mrs Quist who spoke on behalf of the NC, assured the two sides of the Committee's readiness to address all concerns raised at the meeting ahead of next month's assignments.
She encouraged both teams to continue giving give their best at training and  make the nation proud when during their tournaments.
The Black Queens will play in the 2018 AWCON to be staged in Ghana from November 17 – December 1 while the Black Maidens will travel to Uruguay for the 2018 FIFA U17 World Cup from November 13- December 1