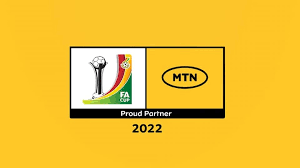 The Preliminary round matches of the 2022/23 MTN FA Cup competition will begins today Wednesday, November 2-10th, 2022.
This round of the competition will see some interesting local derbies as participating clubs were grouped into zones for the live draw which was held at the GFA Secretariat on Tuesday, October 18, 2022.
The opening match of the round will be between Kasalgu Arrow Heads FC vs Kunbung Binbiem FC followed by the match between Wa Suntaa vs Biyad 77 Stars FC on Thursday.