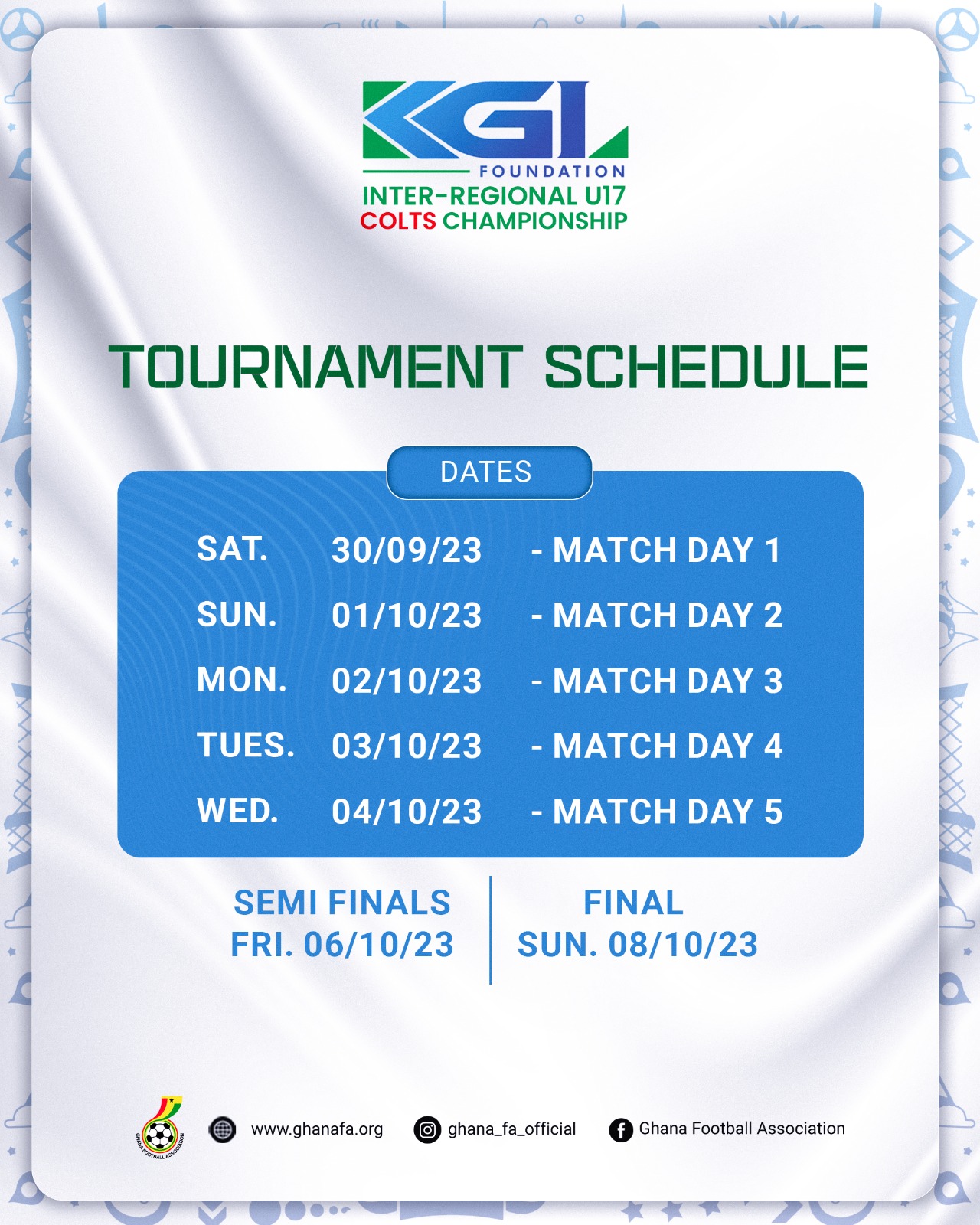 This year's edition of the KGL Inter-Regional U17 Colts Championship will be staged from Saturday, September 30, 2023 to Sunday, October 8, 2023 in Kumasi, Ashanti Region.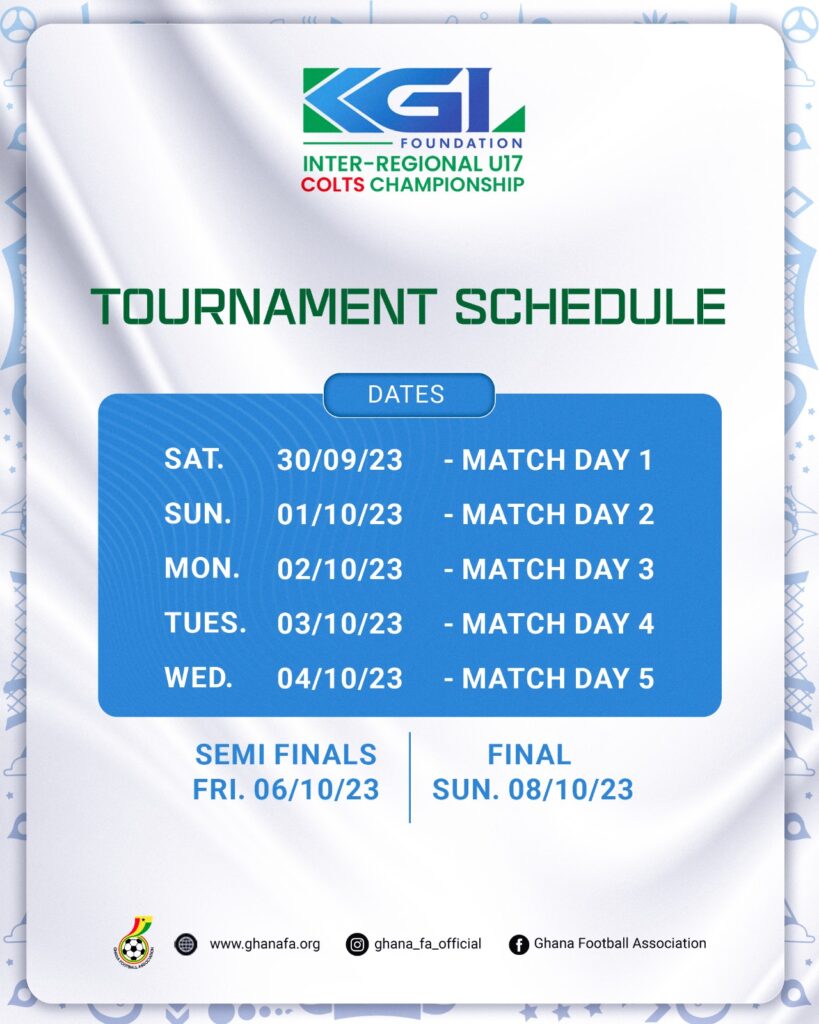 According to the tournament schedule, the group stage of the tournament will end on October 4, 2023 before the semi-finals matches and the final match on Friday, October 6, 2023 and Sunday, October 8, 2023 respectively.
Two matches will be played at each of the two match venues during the group stage from Matchday 1 to 5.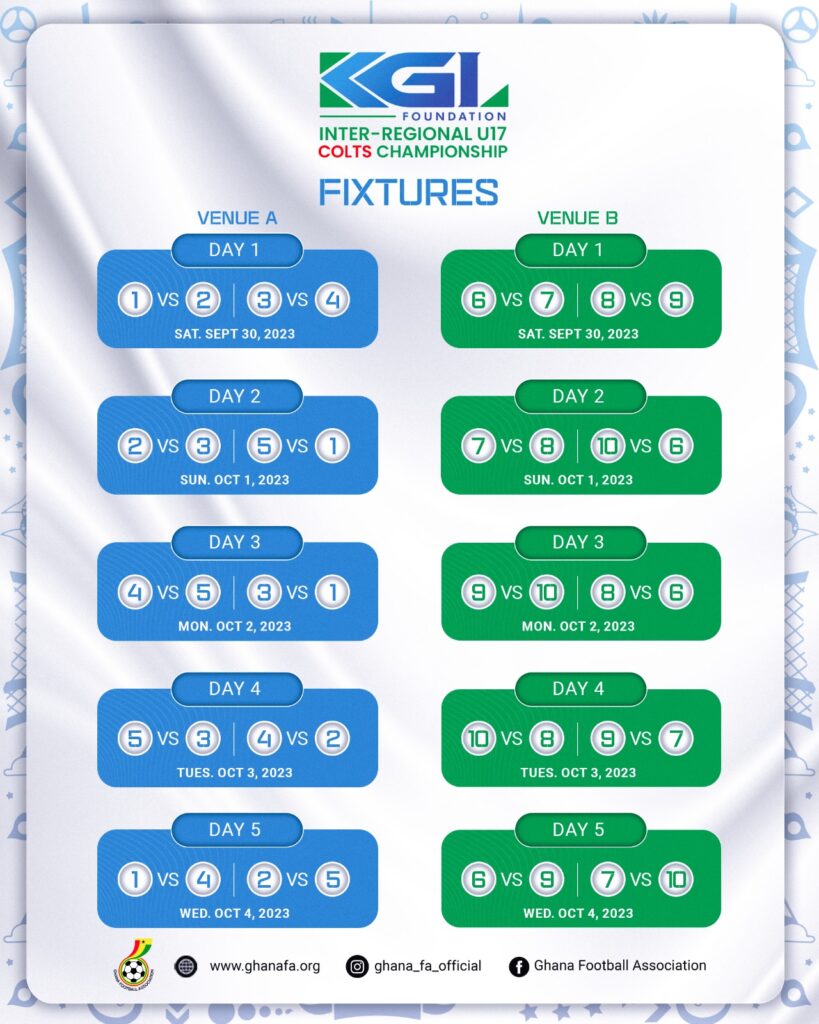 The best U-17 players from all ten regions from their respective Colts competitions will be selected to represent their Regions in this year's edition of the tournament.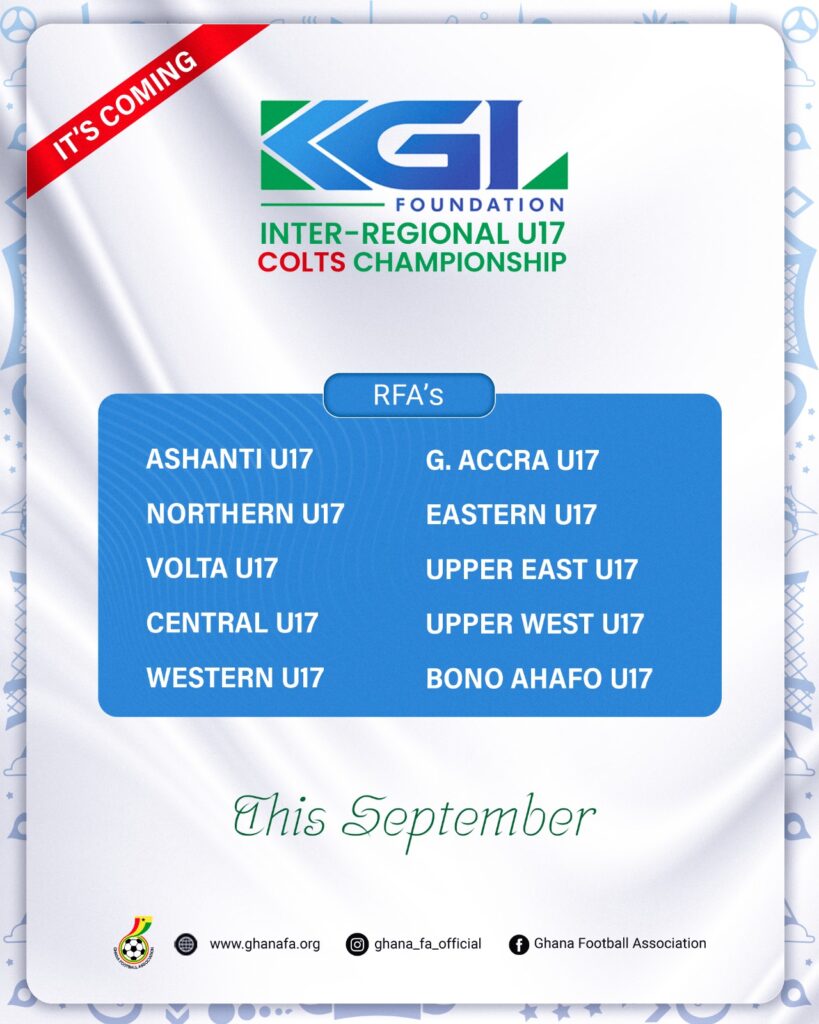 KGL Foundation is the GFA's Colts League sponsor after signing an agreement worth One Million dollars for a period of five years.