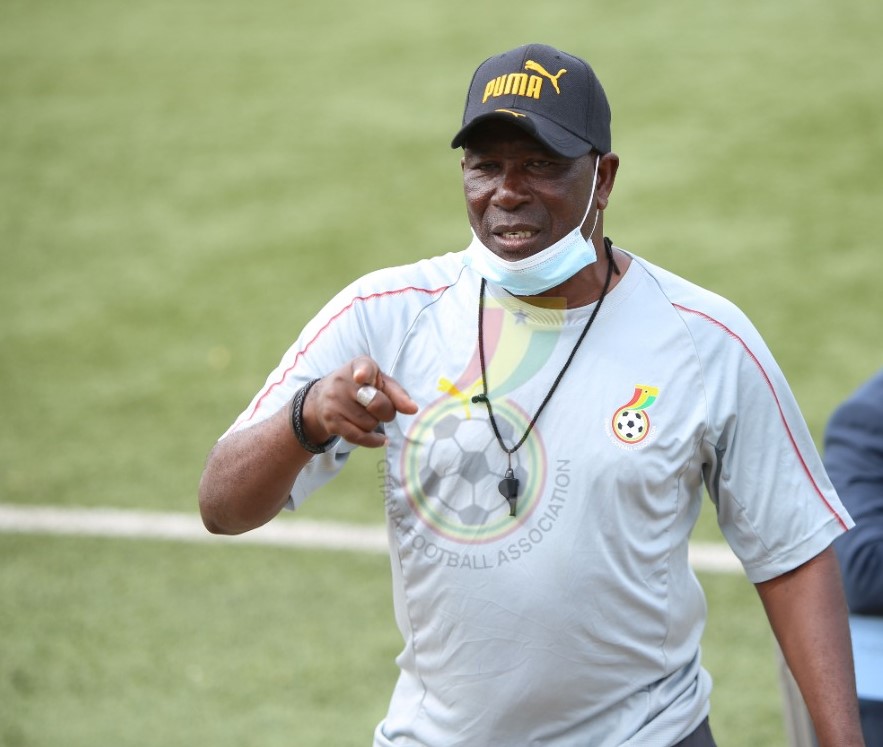 Ghana's Black Satellites will on Saturday, December 12, take on Ivory Coast in their second Group B game at the ongoing WAFU Zone B Cup of Nations in Benin. Head Coach of Ghana Abdul Karim Zito has been speaking to us ahead of the game.
On rating of team against Nigeria
I will give my team about 80% because at the end of the day, what matters is to win and we won the game so as a team that won the game, they will definitely get a higher mark. That is the essence of the tournament, win and go for the ultimate.
Update on Philemon Baffuor
The doctors are working on him and yesterday, he trained with the doctors and this morning too, he is ready to train. So far so good, I think he has recovered.
On whether Philemon Baffuor will play against Ivory Coast
It depends on the training we have today and the report the doctors will give to us as I'm yet to receive his report from the doctors.
On Boah's absence and its effect on team
No, because we have already qualified. The pressure is not on us now so I think it will not affect us but the only change is, Boah is not playing.
On what expect on Saturday against Ivory Coast
For now, we have already qualified so what we are waiting to gain out of Ivory Coast game is whether we will be first or second. But at the end of the day, we have qualified so we should expect to top the group by Saturday.
On pressure playing in the tournament
With me, there's no pressure but pressure is everywhere especially with the players who have just tasted their first time in a tournament such as this. We are ready for the ultimate and we started well by winning so now we are breathing the air of importance for qualifying to the semi-finals and that is where I will say the pressure to qualify will come. But normally we take the pressure to the body but not to the heart.
Message to Ghanaians
We need them to support and pray for us because we know Ghanaians believe in prayers and at the end of the day we will come back home and enjoy. And We all will breathe the air of importance for qualifying for the Africa Cup of Nations.
GFA COMMUNICATIONS