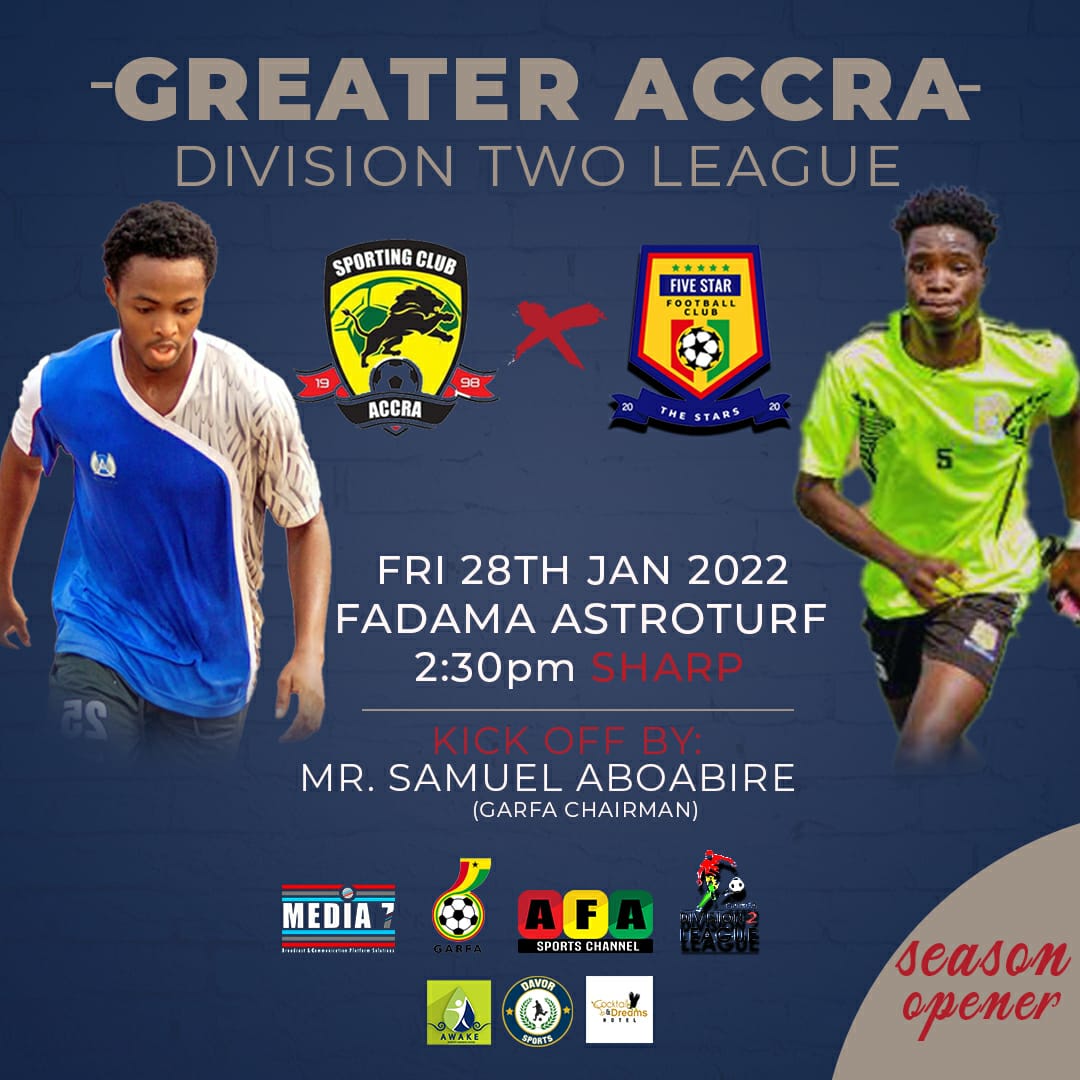 President of the Ghana Football Association Kurt Edwin Simeon Okraku will on Friday, January 28, perform the ceremonial kick off for the 2021/22 Greater Accra Division Two League at the Fadama Astro Turf.
He will be in the company of the Greater Accra Regional Football Association Chairman Samuel Aboabire and his Executives. The first match of the season is between Accra Sporting Club and Five Star Football Club.
Other matches in the third Division, Second Division, Regional Women's Division One League and male Juvenile Leagues (U-12, U-15, U-17) in the Region will be played this weekend.
The calendar is expected to run from January 2022 to June, 2022.
The Regional Juvenile Leagues and Regional Women's Leagues will end in May to allow their Champions to participate in the national competitions in June, 2022.
All competitions of the Ghana Football Associations will end in June 2022. This falls in line with the provision in the Statutes which states that the football season starts on July 1st of one year and ends on June 30th of the following year.
GFA COMMUNICATIONS