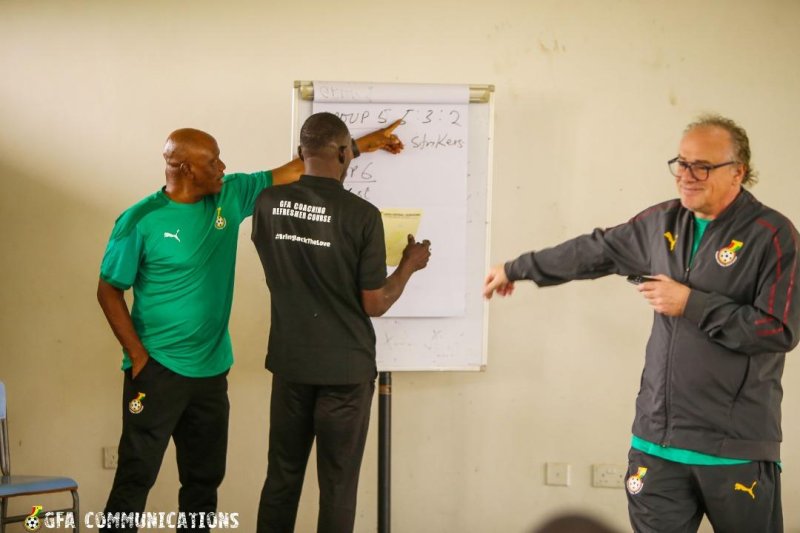 Ghana has been appointed to host the FIFA Technical Leadership Development Seminar/Workshop for Member Associations Technical Directors in Accra. The Workshop will run from Tuesday, September 27 to Thursday, September 29, 2022.
This was contained in a letter sent to the General Secretary Prosper Harrison Addo (Esq.) by FIFA's Director of Global Football Development Steven Martens.
Participants will be given the opportunity to build critical leadership and management skills which help to solve real-world business and people challenges facing the global game whilst enhancing their ongoing professional growth and capability as leaders.
The three-day seminar is also aimed at supporting participants to Improve insight into their strengths and development priorities as senior organisational leaders, Consider the suitability and effectiveness of different methods when confronting different complex scenarios and to Develop a plan for turning insights into actionable behaviours to ultimately support the performance of their Member Associations.
The course is also expected to provide an opportunity to develop a stronger peer to peer network within and between the different member associations invited among the participants and other representatives.
Technical Directors from Burundi, Cape Verde, Cameroon, Central African Republic, Congo, Eritrea, Eswatini, Gabon Gambia and Ivory Coast will attend the course.
Others include Guinea, Lesotho, Liberia, Mali, Mauritania, Nigeria, Sâo Tomé and Príncipe, Senegal, Sierra Leone, Somalia, Tanzania, Tunisia, Uganda, Zambia and host Ghana.
FIFA's Regional Technical Consultant Dominique Niyonzima who has been instrumental in putting this Workshop together, will serve as liaison officer for the smooth facilitation and running of the course in Accra.
GFA COMMUNICATIONS