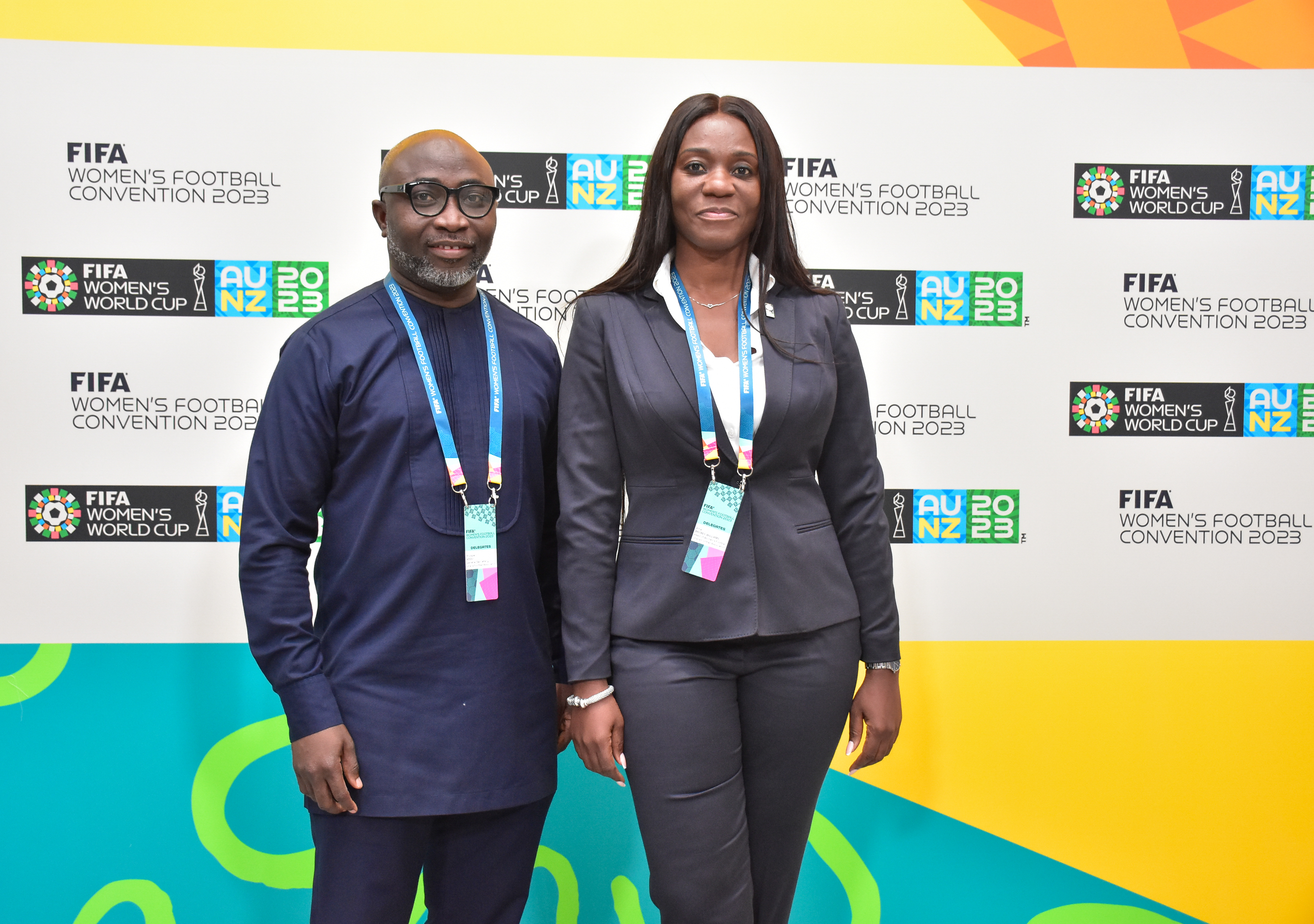 General Secretary Prosper Harrison Addo and Head of Women's Football Development Ama Brobey Williams are representing the Ghana Football Association at the second edition of the FIFA Women's Football Convention in Australia.
The two-day event is being held in Sudney/Gidigal on 19 and 19 August 2023 as the FIFA Women's World Cup 2023 )biggest women's single sporting event in the world) comes to a conclusion.
The FIFA Convention brings together leaders from the world of football to discuss the development of women's football, whilst showcasing best practices to further inspire the growth of the women's game around the world.
The first edition of the Convention was held in during the 2019 FIFA Women's World Cup in France.
Key highlights of this year's event are the five pillars of FIFA's Women's Football Strategy: Develop and Grow, Showcase the Game, Communicate and Commercialize, Govern and Lead, and Educate and Empower.
The other assembled leaders, legends, coaches and administrators from across the world including the Ghanaian delegation were warmly welcomed to the International Convention Centre with traditional hospitality from indigenous representatives of both 2023 FIFA Women's World Cup host nations.
The Hon Anika Wells MP, Australian Minister for Sport opened proceedings thanking FIFA for bringing the Women's World Cup Down Under and helping Australia to become a "football country".
FIFA President Gianni Infantino welcomed the assembled delegates addressing many aspects of a "transformational" World Cup, including the rapid on and-off-field growth at what has been a record-breaking edition of the tournament.
Ahead of Sunday's Final, FIFA Secretary General Fatma Samoura thanked co-hosts Australia and Aotearoa New Zealand, addressed the opportunity for legacy-related growth and concluded by officially declaring the second edition of the FIFA Women's Football Convention open.