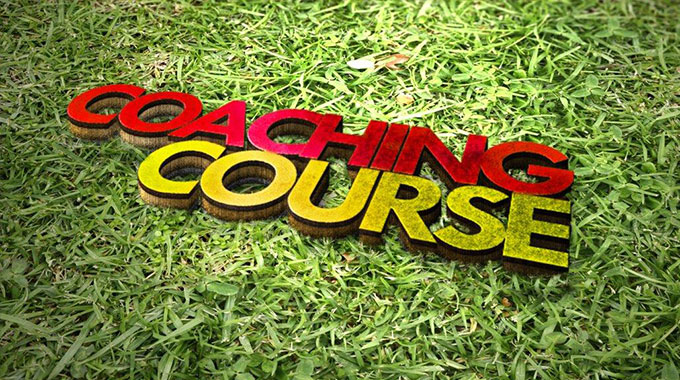 The Ghana Football Association License D Coaching Course (Western Region Third Batch) is scheduled to begin on Friday, April 8-16, 2022 at the Essiama Secondary Technical School, Ellembele District of the Western Region.
All 42 applicants who applied through the Western Regional Football Association (WRFA), are to take note of the venue for the course.
Some of the key areas include growth and development of young footballers, methods of coaching and cardio vascular resuscitation/administration of first aid.
Participants will also be taking through series of practical sessions.
The sessions will be led by GFA Coaching Instructors and Coach Educators including the Technical Director, Bernhard Lippert and Director of Coaching Education, Professor Joseph Kwame Mintah.
Attached is the list of participants:
NAMES
1.     CAZORLA ISAAC NYARKO
2.     FAROUK MOHAMED
3.     ANTHONY OTTO
4.     APPIAH OWUREKU JONES
5.     ISAAC KOFI NUNU
6.     ERIC KONNE
7.     BERNARD KAKARI
8.     PROSPER ACQUAH
9.     STEPHEN AMOAH
10.  JOHN AINOO
11.  RICHARD HARLEY
12.  PAUL MARK MENSAH
13.  SOLOMON YAW BAAH
14.  GUNNER APEWE PUAPUE
15.  PAYNE SLYVESTER KWASI
16.  JOEL OFORI AFRANIE
17.  GODFRED AWAH ASANTE
18.  EMMANUEL ANKOBEAH
19.  JOSEPH KWASI YEABOAH
20.  ALEX DORPAH
21.  ZAKARA MALIK MORO
22.  MICHAEL KOBINA QUARSHIE
23.  ISAAC KWABENLA ACKAH
24.  EBO MENDS
25.  JONATHAN OKYERE
26.  RAHMAAN ABDUL PETER
27.  OFFIE JOSEPH NII KPAKPO
28.  RAZAK IMORO
29.  EMMANUEL MENSAH
30.  ODAME AMOAH KENNETH
31.  EMERSON NYAME
32.  OBIRI YEBOAH
33.  EMMANUEL MENSAH
34.  CUDJOE DESMOND NKRUMAH
35.  ISAAC YEBOAH
36.  JOHN KWEKU WONKYI
37.  OWU AGYEMANG ERIC KWAME
38.  EDWARD TETTEH
39.   DANIEL DAVID AMSTRONG KISSI
40.     MORRIS ANTHONY EFFAH
41.   AHIATROGAH ANTHONY
42.   PRINCE TURKSON ANOKYE