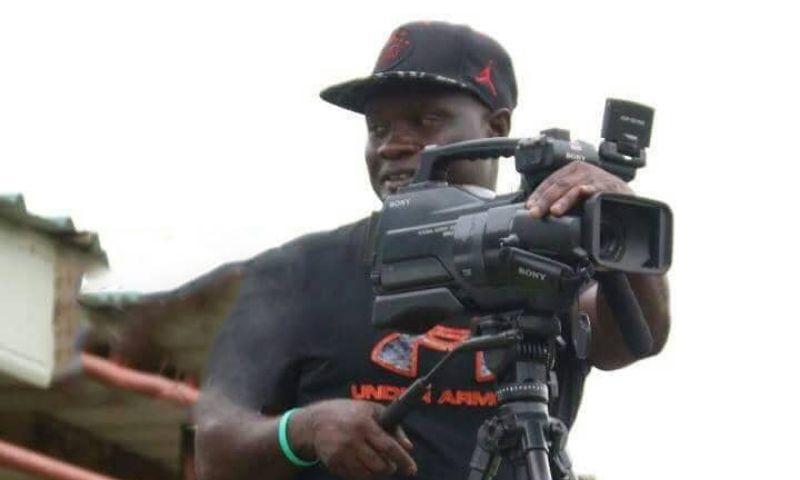 President of the Ghana Football Association (GFA), Kurt E.S Okraku has met with members of the GFA camera team to deliberate on issues affecting their work and to strategize on how best to improve in that area.
The team comprises of cameramen selected across the nation to provide coverage for the GFA. Their work includes coverage of the Premier League, Division One League and the Women's Premier League.
Issues discussed at the meeting include remuneration, quality of coverage, working conditions, tools and equipment for work, training and refresher courses for the cameramen, among others.
"Today, I have taken a big step to engage you and to understand your challenges so that we can all put in measures to improve our work going forward," President Kurt Okraku told the team.
"On behalf of the Executive Council, I would like to express our sincere gratitude to you for your selflessness and sacrifice over the years. I know sometimes your allowances delay due to certain factors that are known to us all. But for some reason, you have constantly kept this relationship running smoothly.
"The good news is that, as part of efforts to make you improve in your work, we (Executive Council) have decided to organise training programmes for you before, during and after every season to help you analyse your work and to critique it. This, I believe, will help us improve immensely for the benefit of the entire football industry," President Okraku added.
Head of the Camera team, Emmanuel Ohene Adjei, who spoke on behalf his colleagues stressed on the need to improve working conditions at match venues to give them an enabling working environment.
"This meeting has come at a very good time. On behalf of my colleagues, I want to thank you for making time to speak to us. But we plead with you to work on our allowances so that we can receive it on time.
"Again, some of the League centres especially, in Division One, are not coverage friendly. It makes our work difficult. So, I would be glad if the Executive Council could advice the Club Licensing Board to be stricter during their inspection so that we can get good working conditions," Mr. Ohene Adjei stated.
In the meeting were General Secretary Prosper Harrison Addo and Director of Communications Henry Asante Twum.
The Camera section of the GFA, which hitherto, worked directly under the I.T Department has now been moved to the Communications Department.
GFA COMMUNICATIONS