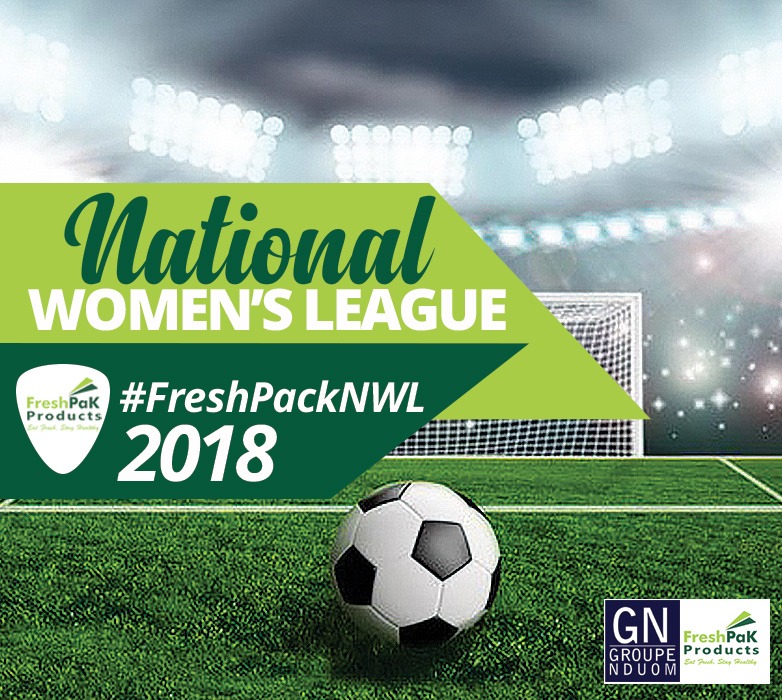 FreshPak Products, manufacturers of disposable and preservative storage materials, is the new sponsor of the National Women's League.
The Managing Director of FreshPak, a subsidiary of Groupe Nduom on Wednesday announced the company is giving GHc 500,000 as sponsorship package for the NWL for the next two seasons.
The announcement was made at the unveiling of a new logo for the NWL and official launch of the 6th season at the Coconut Grove Hotel in Accra.
Nana Ofori Owusu, the Managing Director of FreshPak said his outfit readily accepted the proposal to sponsor the league considering the quality that the competition projects.
"We did not hesitate to associate our product to the league when the Groupe's president and chairman, Dr Papa Kwesi Nduom approached us to do that' by Nana Ofori Owusu.
The president of the Ghana Football Association, Mr Kwesi Nyantakyi, noted that the sponsorship would ease the financial stress on the organisers and clubs and thus expressed the FA's appreciation to FreshPak and Groupe Nduom.
"This sponsorship is a relief to the GFA and the Women's League Board, and I know it will go a long way to support the organisation of the league".
"As Oliver Twist we entreat more corporate organisations to come on board to help fund the passion of the nation."
"We wholeheartedly accept this offer and I wish to express our sincere gratitude to our new sponsors, especially Dr Papa Kwesi Nduom for his commitment in sponsoring Ghana football," Nyantakyi reiterated.
Mr Nyantakyi further expressed appreciation to club owners for their efforts in sustaining women's football.
With the deal, the competition has now been christened the 'FreshPak National Women's League' and the Season 6 of the NWL kicks off this weekend.
Sixteen clubs divided into Northern and Southern Zones will compete in this year's league which will ultimately end with the champions play off in September.
#FreshPakNWL.