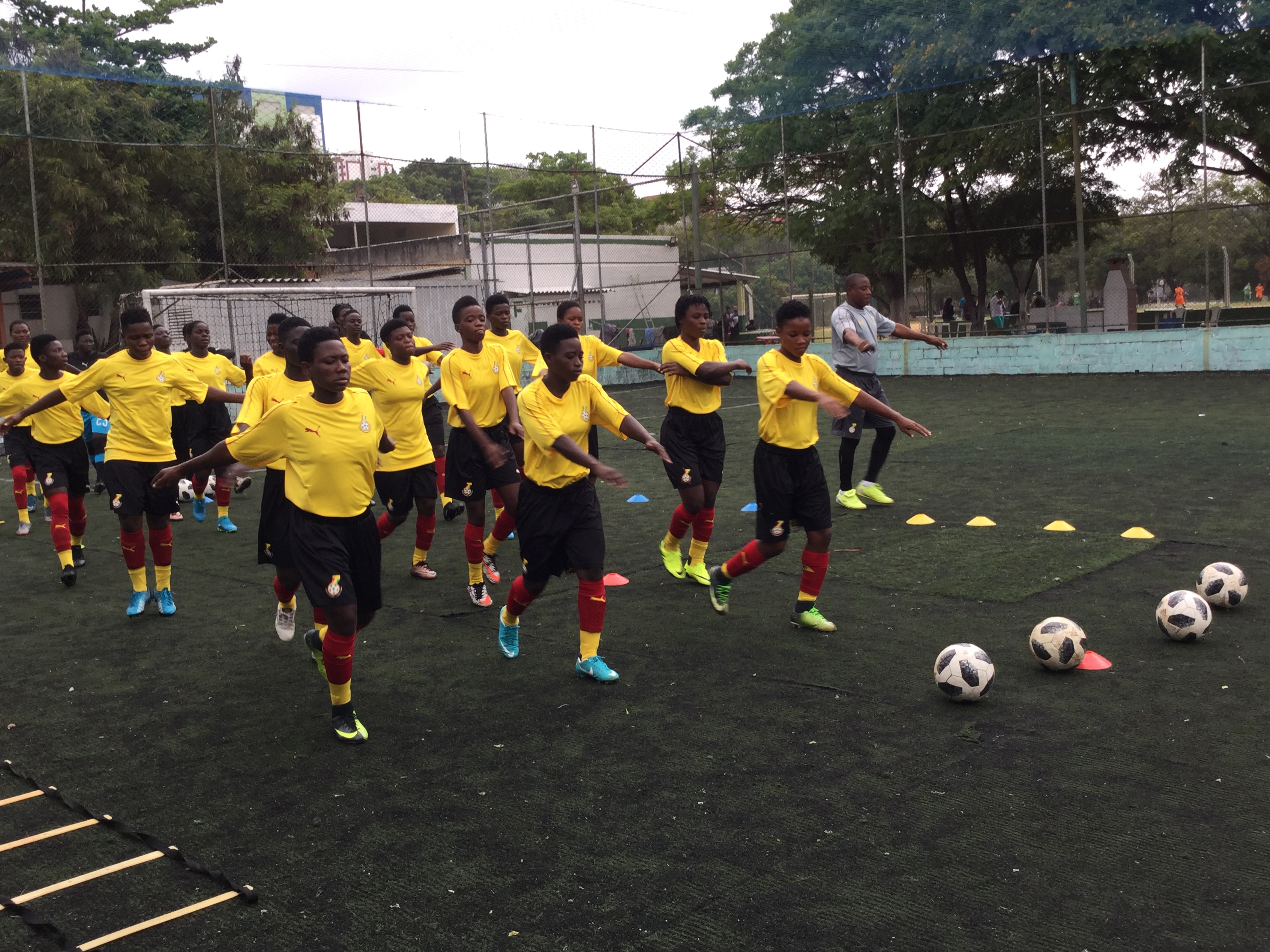 The Normalisation Committee's Special Competition female football clubs will commence this weekend at all match venues across the country.
The group stage of the Special female competition is scheduled to begin on Saturday March 9 with the best two teams in the four groups making it to the quarterfinals stage.
Winners of the quarter finals matches will advance to the semis before the grand finale which will be staged on April 20.
Below are the full fixtures for the Special competition:
F I X T U R E S  (Days 1 to 3)
GROUP A
DAY 1   -   9th & 10 March, 2019
Day/Time
Home Team
vs
Away Team
VENUE
Sun, 10th Mar. @3pm
Fabulous Ladies FC 
vs
Ashtown Ladies FC 
Wesley College Park
Sun, 10th Mar. @3pm
Kumasi Sports Aca.
vs
Supreme Ladies FC 
Prempeh Collage Park
DAY 2  -  13th March (Midweek)
Wed. 13th Mar @ 3pm
Ashtown Ladies FC 
vs
Supreme Ladies FC 
Police Depot Park
Wed. 13th Mar @ 3pm
Fabulous Ladies FC 
vs
Kumasi Sports Aca.
Wesley College Park
DAY 3  -  16th & 17th March, 2019
Sun, 17th Mar. @3pm
Kumasi Sports Aca.
vs
Ashtown Ladies FC 
Prempeh Collage Park
Sun. 17th Mar. @3pm
Supreme Ladies FC 
vs
Fabulous Ladies FC 
Kumasi Girls Park
GROUP B
DAY 1   -   9th & 10 March, 2019
Day/Time
Home Team
vs
Away Team
VENUE
Sun, 10th Mar. @3pm
Ampem Darkoa FC 
vs
Northern Ladies FC 
Ohene Ameyaw
Sat, 9th Mar. @3pm
Pearlpia Ladies FC 
vs
Prisons Ladies FC 
Ultrecht Park
DAY 2  -  13th March (Midweek)
Wed. 13th Mar @ 3pm
Ampem Darkoa FC 
vs
Pearlpia Ladies FC 
Ohene Ameyaw
Wed. 13th Mar @ 3pm
Northern Ladies FC 
vs
Prisons Ladies FC 
Aliu Mahama Stadium
DAY 3  -  16th & 17th March, 2019
Sat, 9th Mar. @3pm
Pearlpia Ladies FC 
vs
Northern Ladies FC 
Ultrecht Park
Sat, 9th Mar. @3pm
Prisons Ladies FC 
vs
Ampem Darkoa FC 
Coranation Park
GROUP C
DAY 1   -   9th & 10 March, 2019
Day/Time
Home Team
vs
Away Team
VENUE
Sat, 9th Mar. @3pm
Ladystrikers FC 
vs
Hasaacas Ladies FC 
Cape Coast Stadium
Sun, 10th Mar. @ 3pm
Soccer Intellectuals 
vs
Sealions FC 
UEW Park
DAY 2  -  13th March (Midweek)
Wed. 13th Mar @ 3pm
Hasaacas Ladies FC 
vs
Sealions FC 
Bompeh Park
Wed. 13th Mar @ 3pm
Ladystrikers FC 
vs
Soccer Intellectuals 
Cape Coast Stadium
DAY 3  -  16th & 17th March, 2019
Sat, 9th Mar. @3pm
Sealions FC 
vs
Ladystrikers FC 
Ndoum Stadium
Sun, 10th Mar. @ 3pm
Soccer Intellectuals 
vs
Hasaacas Ladies FC 
UEW Park
GROUP D
DAY 1   -   9th & 10 March, 2019
Day/Time
Home Team
vs
Away Team
VENUE
Sat, 9th Mar. @ 3pm
Immigration Ladies 
vs
Samaria Ladies FC 
Carl Reindorf Park
Sun, 10th Mar. @3pm
Police Ladies FC 
vs
Halifax Ladies FC 
Teshie MATS
DAY 2  -  13th March (Midweek)
Wed. 13th Mar @ 3pm
Halifax Ladies FC 
vs
Samaria Ladies FC 
Comm. 8 No. 2 Pk, Tema
Wed. 13th Mar @ 3pm
Police Ladies FC 
vs
Immigration Ladies 
Teshie MATS
DAY 3  -  16th & 17th March, 2019
Sat, 9th Mar. @ 3pm
Immigration Ladies 
vs
Halifax Ladies FC 
Carl Reindorf Park
Sat, 9th Mar. @ 3pm
Samaria Ladies FC 
vs
Police Ladies FC 
ATTC