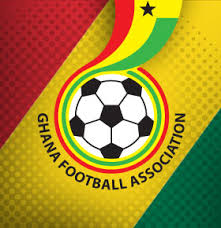 The FIFA/ CAF Integrity course for Referees will offially end on Saturday January 26 at the WAFA soccer complex in Sogakope.
The closing ceremony which will be held at 11am on Saturday, is open to the media.
The week-long course saw about 150 referees taken through both practical and theory sessions.
The course began on Tuesday morning with. Fitness test for the participating referees before the other aspects were introduced.
The Referees were the taken through an intensive FIFA Integrity training under the supervision of FIFA instructors, Onias Felix Tangawarima (Zimbabwe), Boubakar Hannachi (Tunisia) and An Yan Lim Kee Chong (Mauritius).
Members of the GFA Normalisation Committee will be at the closing ceremony which will being at 11:00am on Saturday.
The media is kindly invited to attend the closing ceremony of the course.