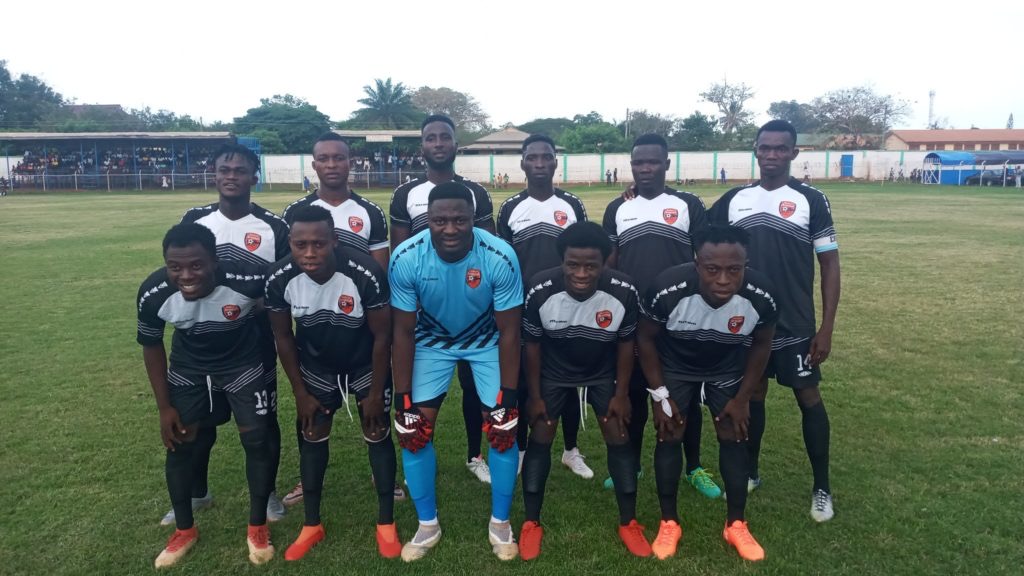 The Division One League resumes this weekend after going on a one week break following the completion of the first round. The first round of the season ended a fortnight ago with Berekum Arsenal finishing as table toppers on Zone One.
The Gunners amassed 31 points after 9 wins, 4 draws and 2 defeats in their first fifteen matches of the season. Ansu Kofi Patrick scored 10 goals for Berekum Arsenal in the first round of the League and sit currently tops the goal king chart.
The lanky attacker is followed by Welbeck Takyi of Bofoakwa - 9 goals and Alhassan Siisu of Steadfast FC with 7 points. The League leaders will trek from Berekum to Sunyani to take on Brong Ahafo United at the Coronation Park on Sunday.
B.A United sit in 9th place with 19 points, 12 points adrift, Arsenal who are in first place.
Steadfast FC will also take on Wamanafo Mighty Royals at the Aliu Mahama stadium on Sunday. Steadfast are second on the table with 30 points and continues to breathe down the neck of leaders Arsenal.
Alhassan Siisu (7), Abdul Abdellah (4), Sharif Mohammed (4) and Abdul Fatawu Issahaku (3) have scored a combined 18 goals for Steadfast FC in the campaign, making them a deadly quartet in Zone One.
Real Tamale United will travel to Wa to play Techiman City while Tamale City travel to Kintampo as guest of Kintampo Football Club.
Fixtures at a glance: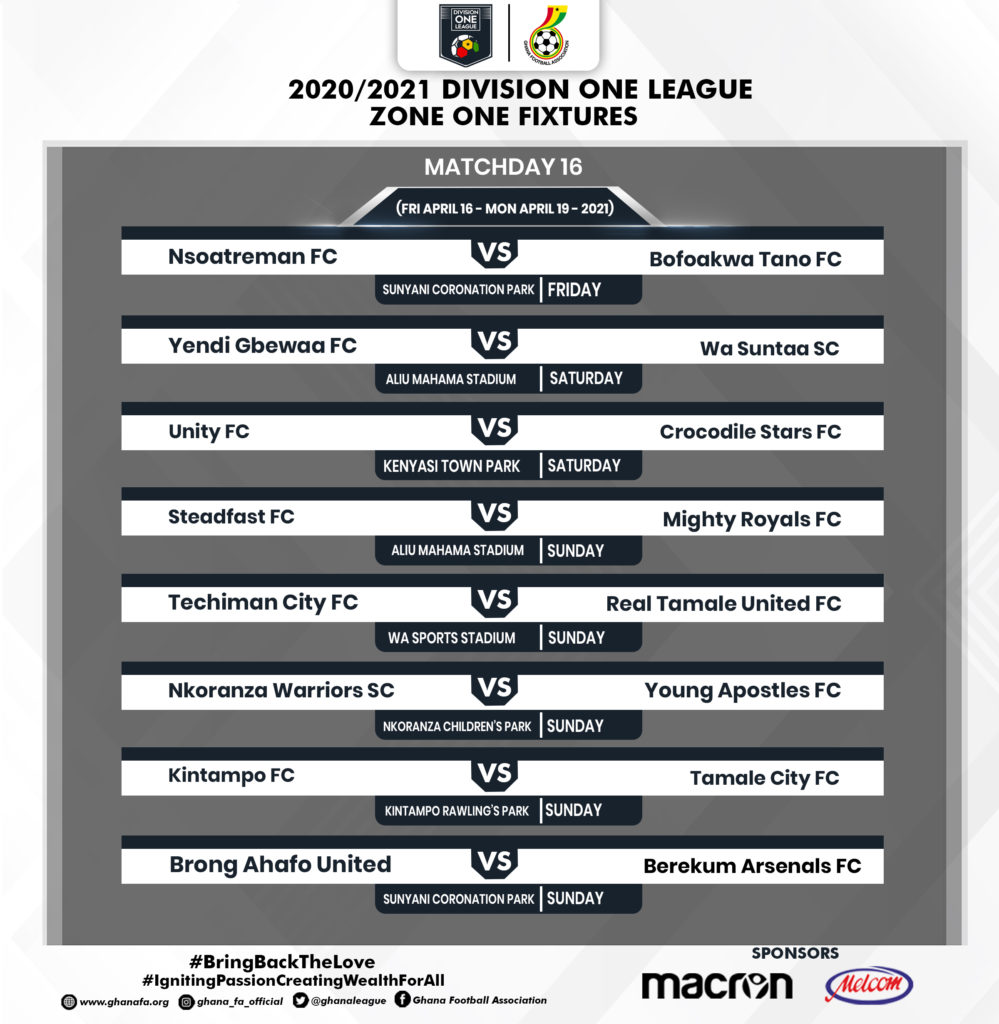 GFA COMMUNICATIONS