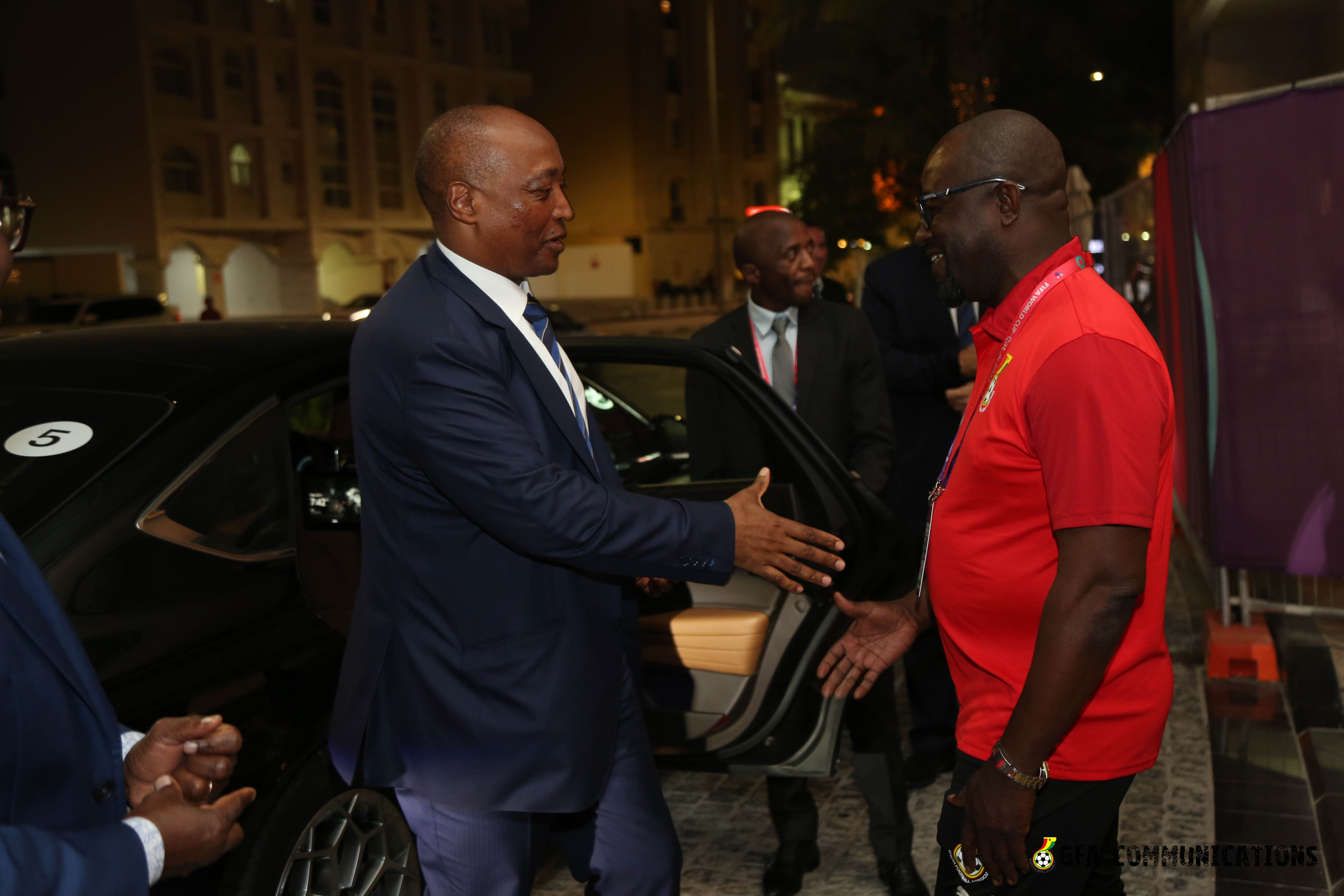 President of the Confederation of Africa Football (CAF), Dr. Patrice Motsepe and General Secretary Véron Mosengo-Omba have visited the Black Stars team base in Doha to motivate the players ahead of the Group H opening match against Portugal on Friday.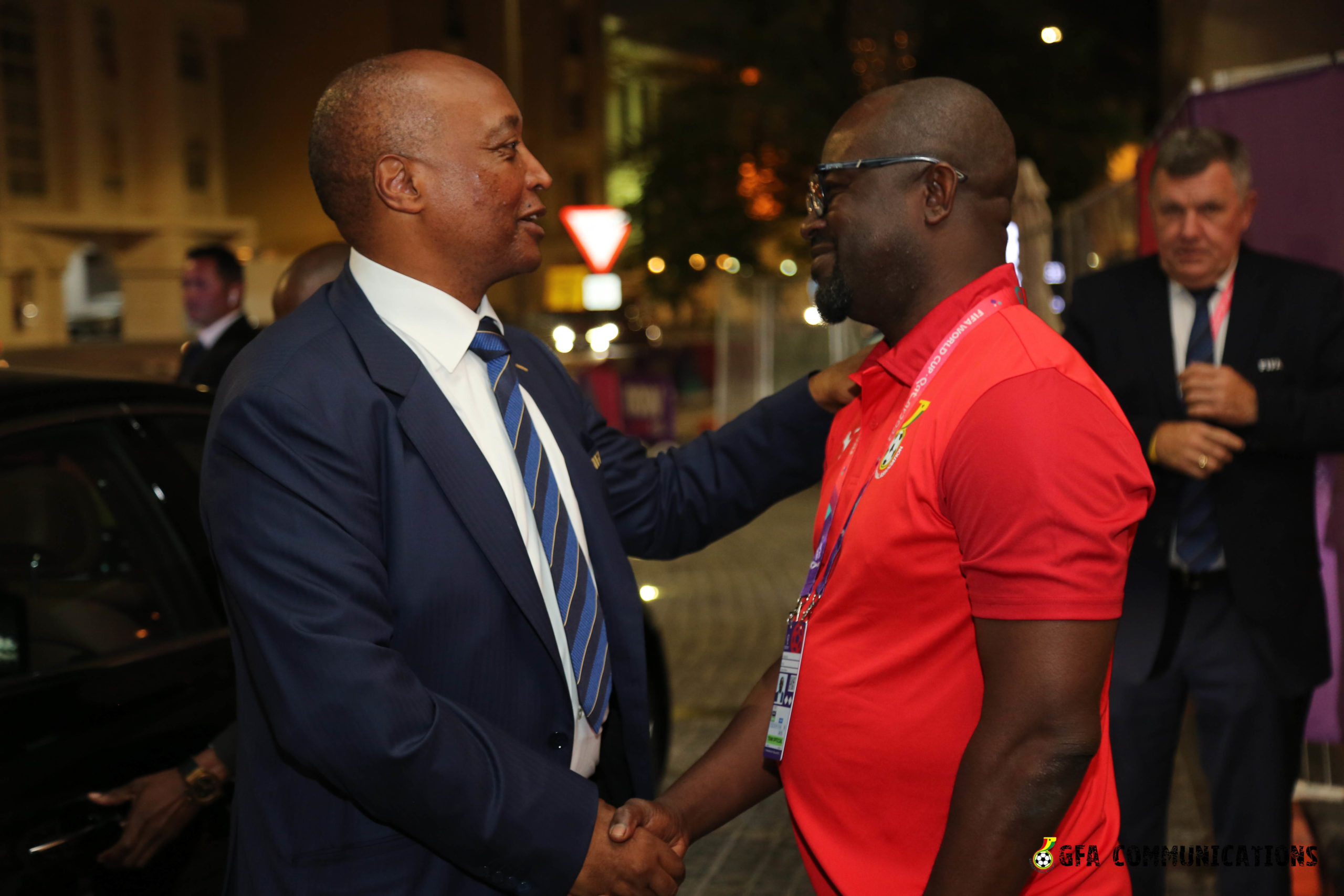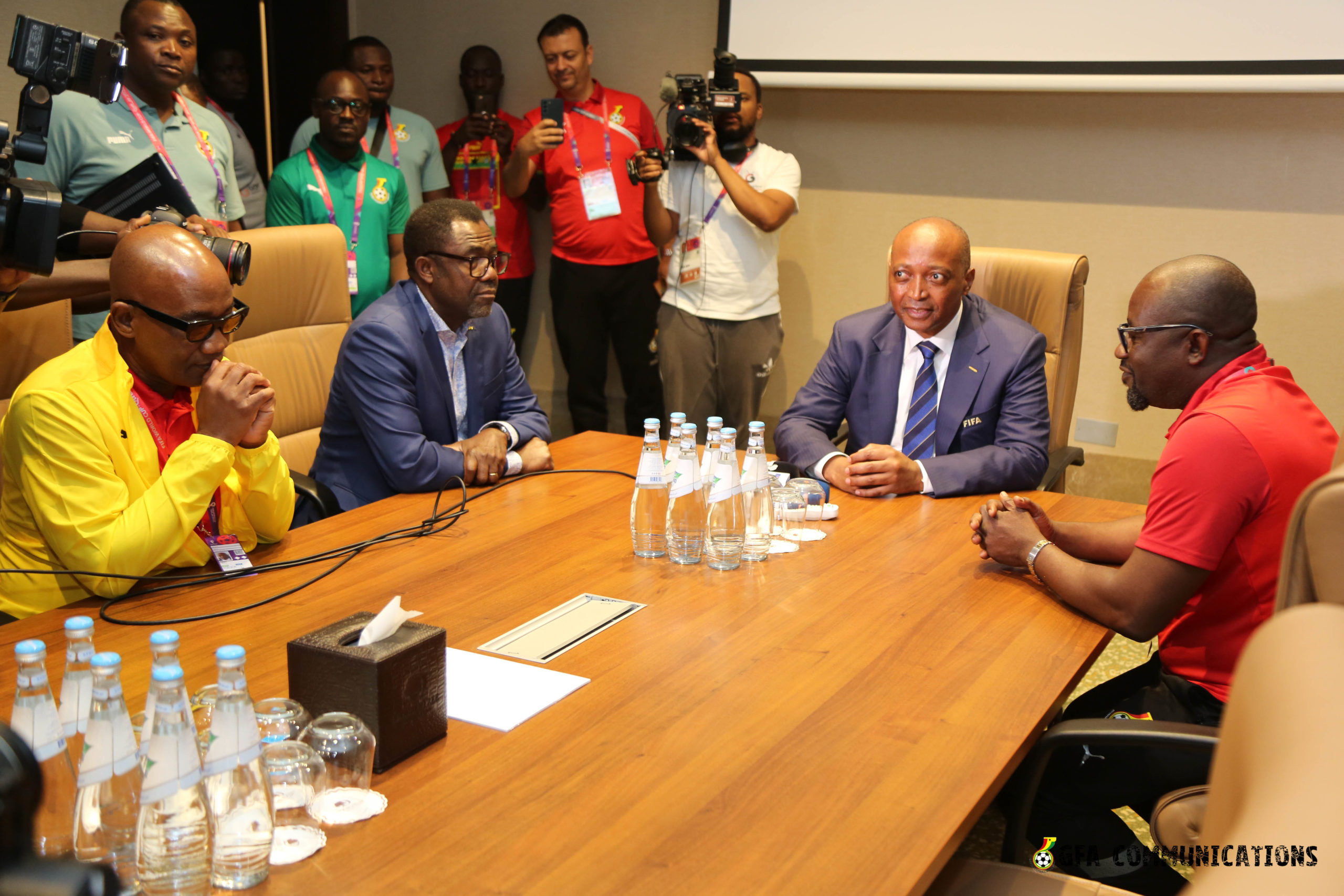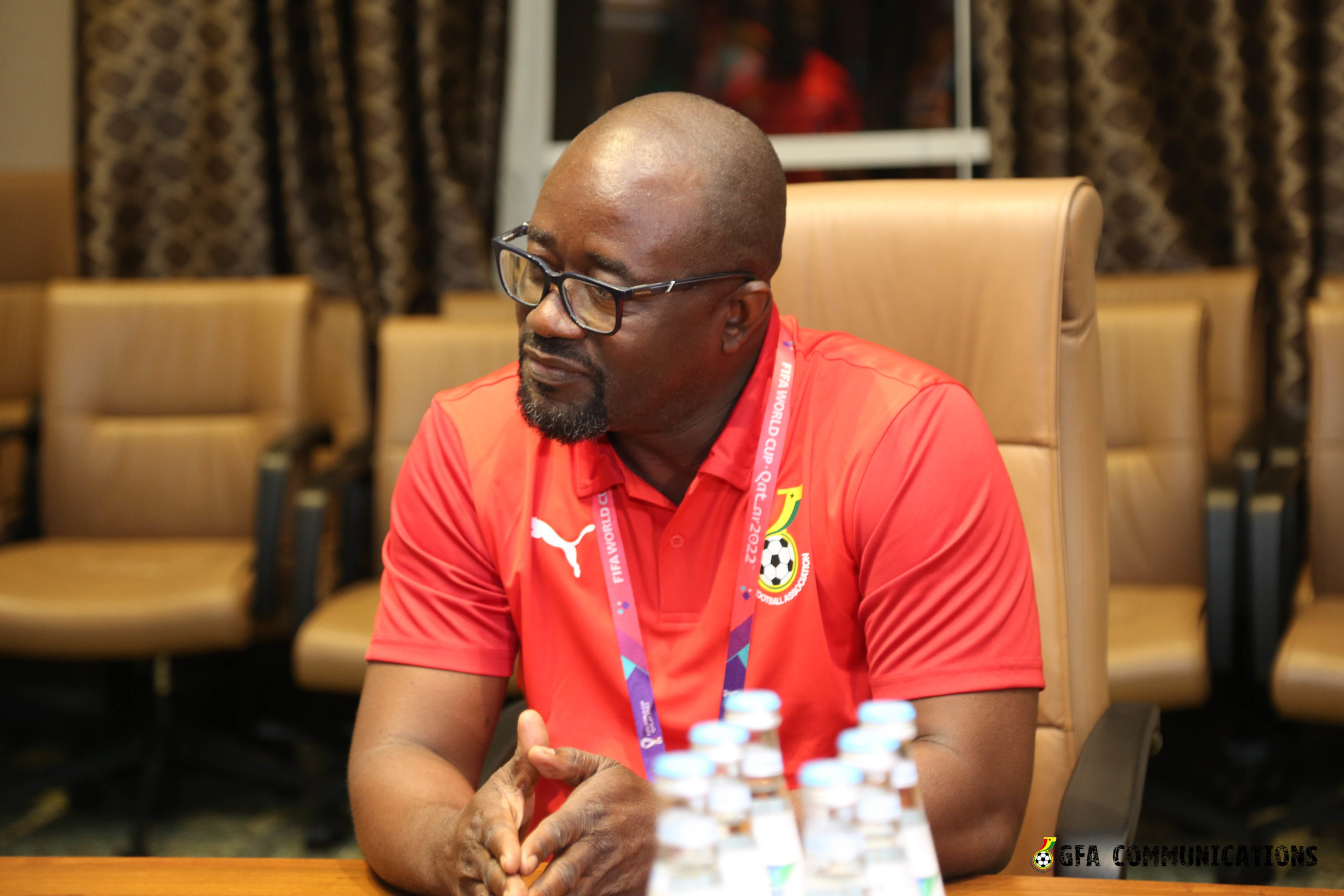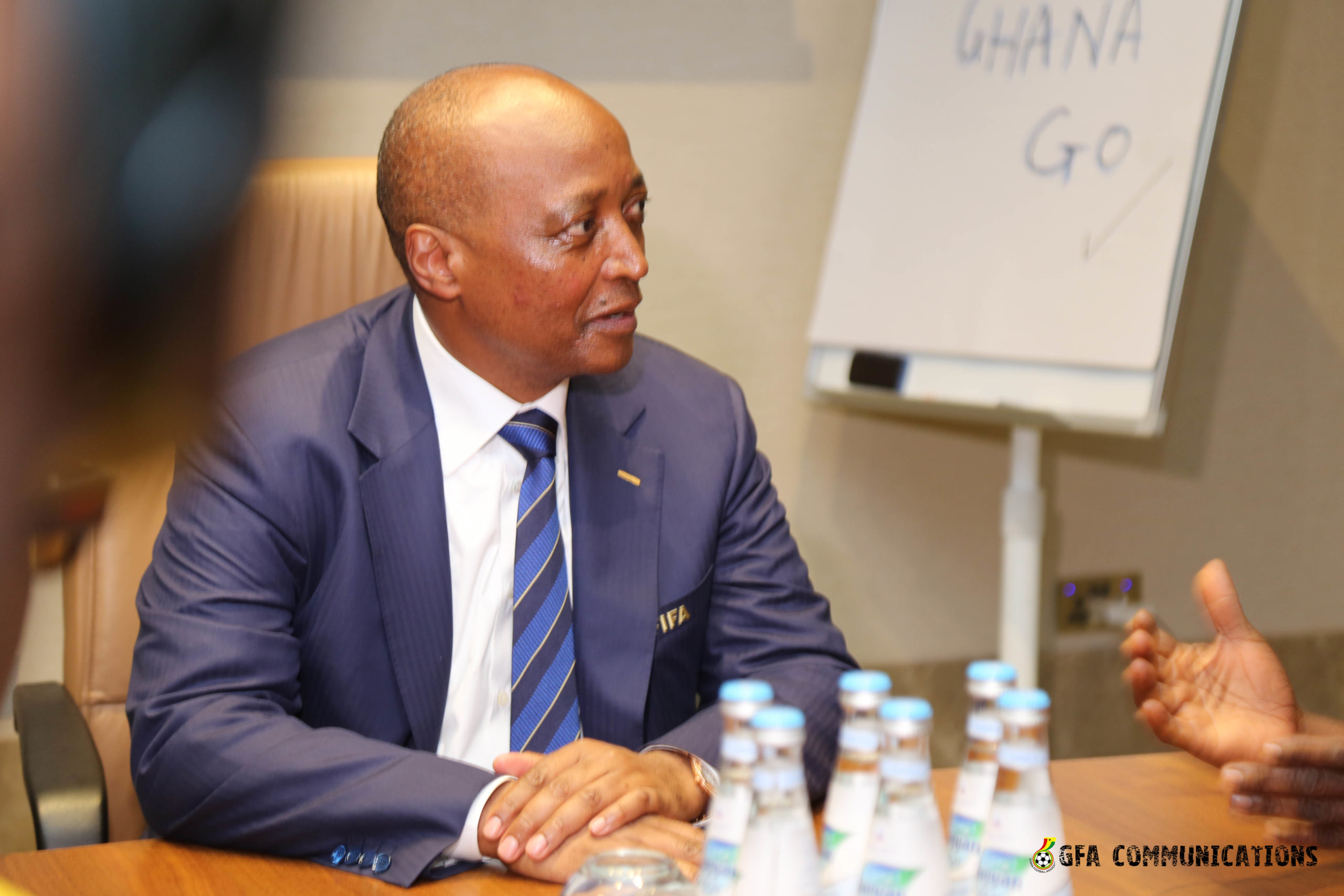 The two top officials were received by President of the Ghana Football Association Kurt Edwin Simeon-Okraku, Vice President Mark Addo and Executive Council Member Dr. Randy Abbey.
Also present, was Vice Chairman of the Black Stars Management Committee Kwasi Agyemang and other officials from the Confederation of African Football.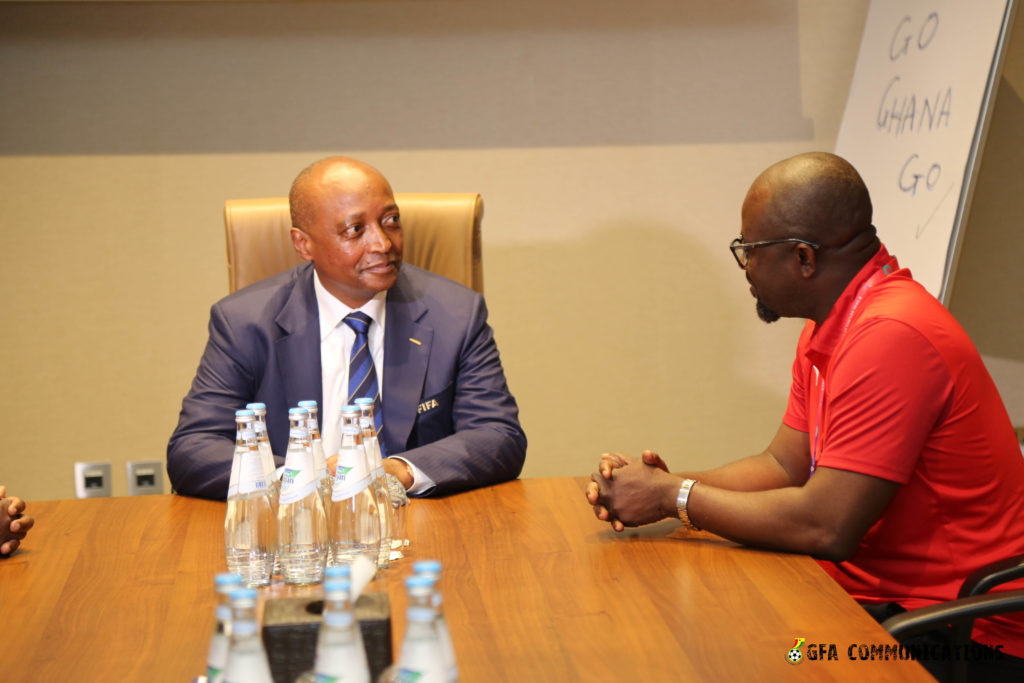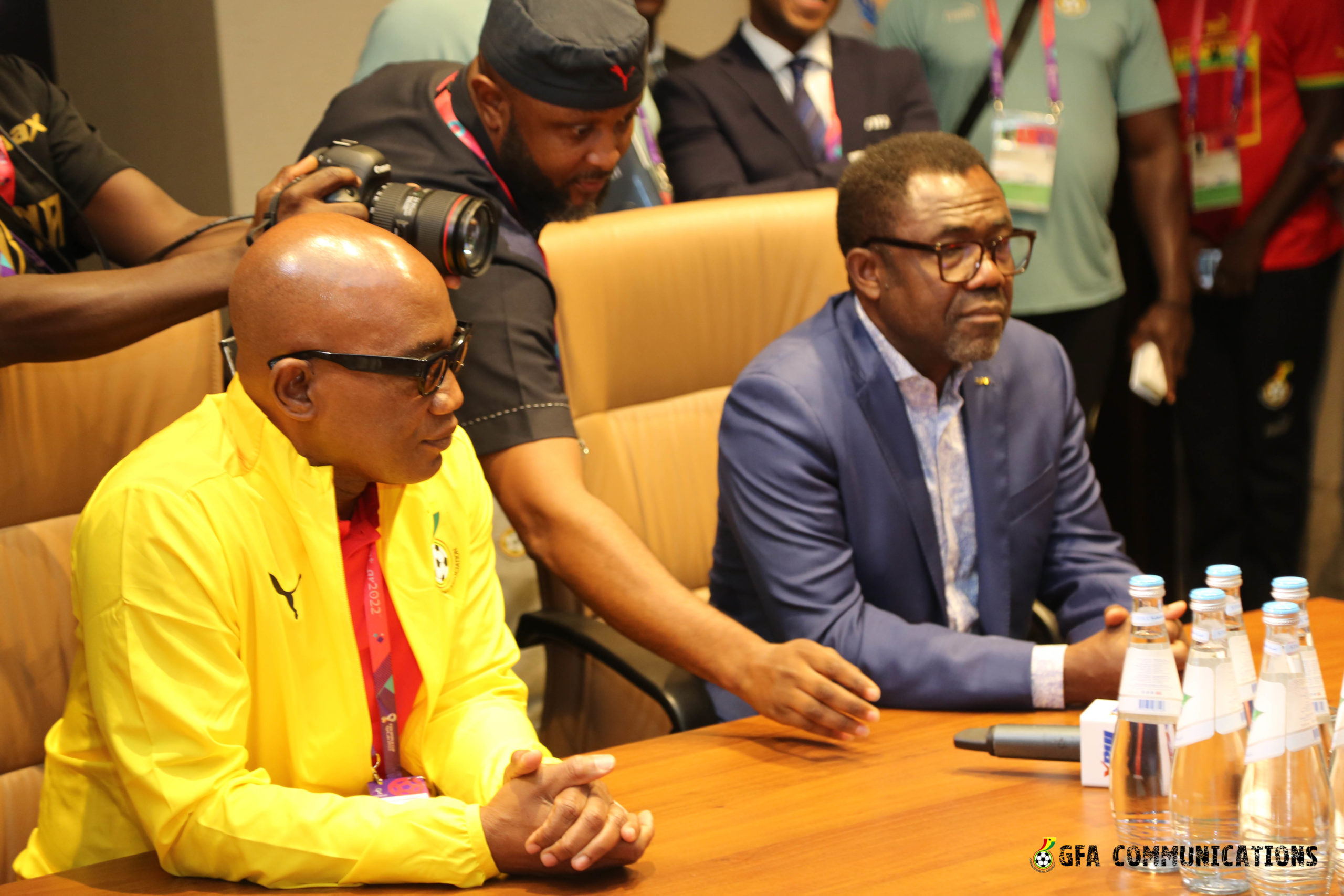 ''We are very proud of your achievement in African football and it's our hope that you make us proud I this tournament just like 2010 when you lifted the spirit of Africa with that wonderful performance in South Africa'' Dr. Motsepe said.
''Remember that you are only here to represent the people of Ghana but the entire 5.1 billion people of African and the 54 Federations in the continent''.
''You have been doing a great job and I would like to call on you to fight for yourself, your country and Africa'' he added.
''Growing up we didn't know about Ghana but the great history of Dr. Kwame Nkrumah and the enormous feat by Nelson Mandela inspired us to reach greater heights and this is your time to shine'' he added.
President Patrice Motsepe has already visited Senegal, Tunisia and Cameroon with the same objective.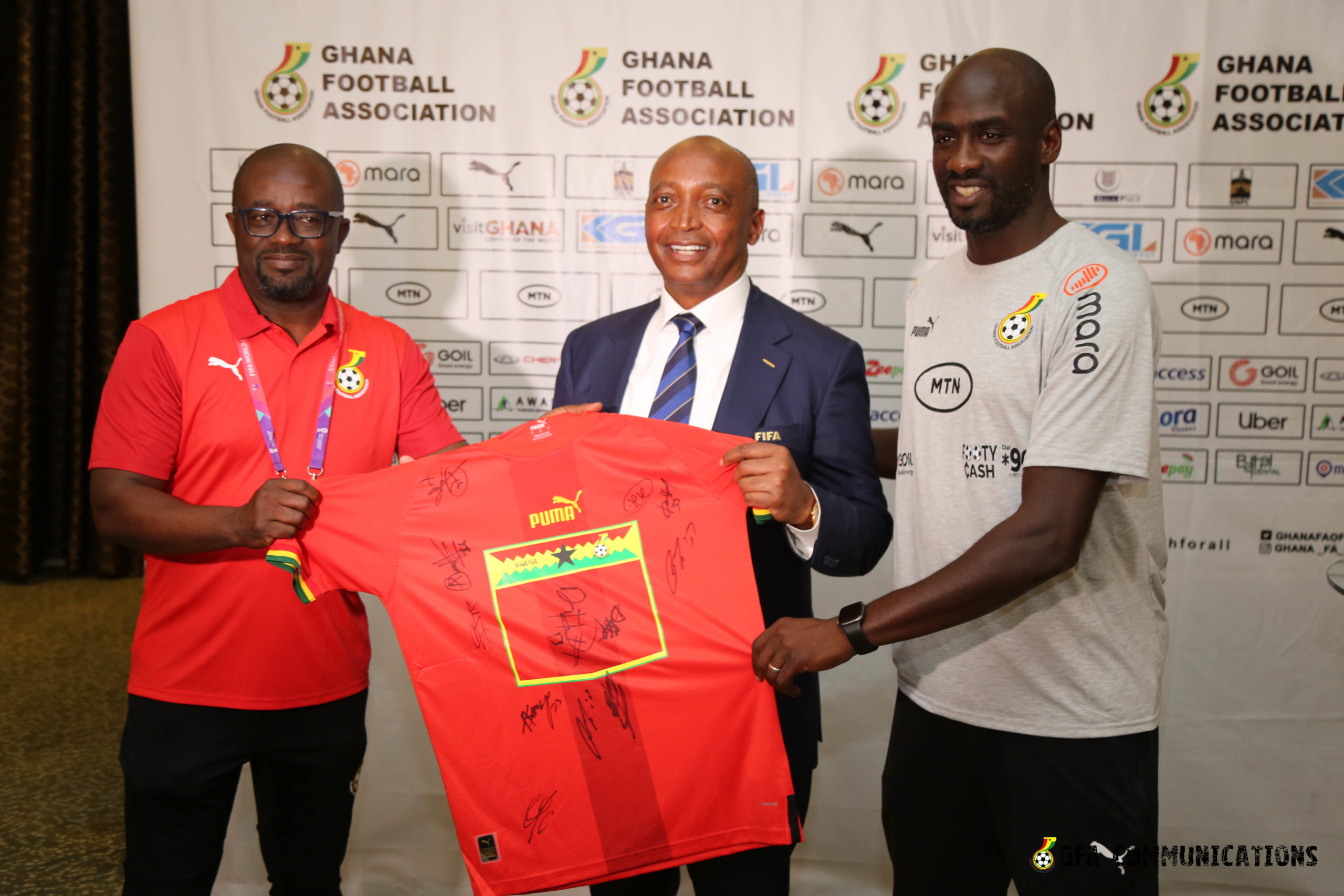 The Black Stars will compete in Group H of the tournament against former European Champions, Portugal, Asian giants South Korea and two-time World champions Uruguay.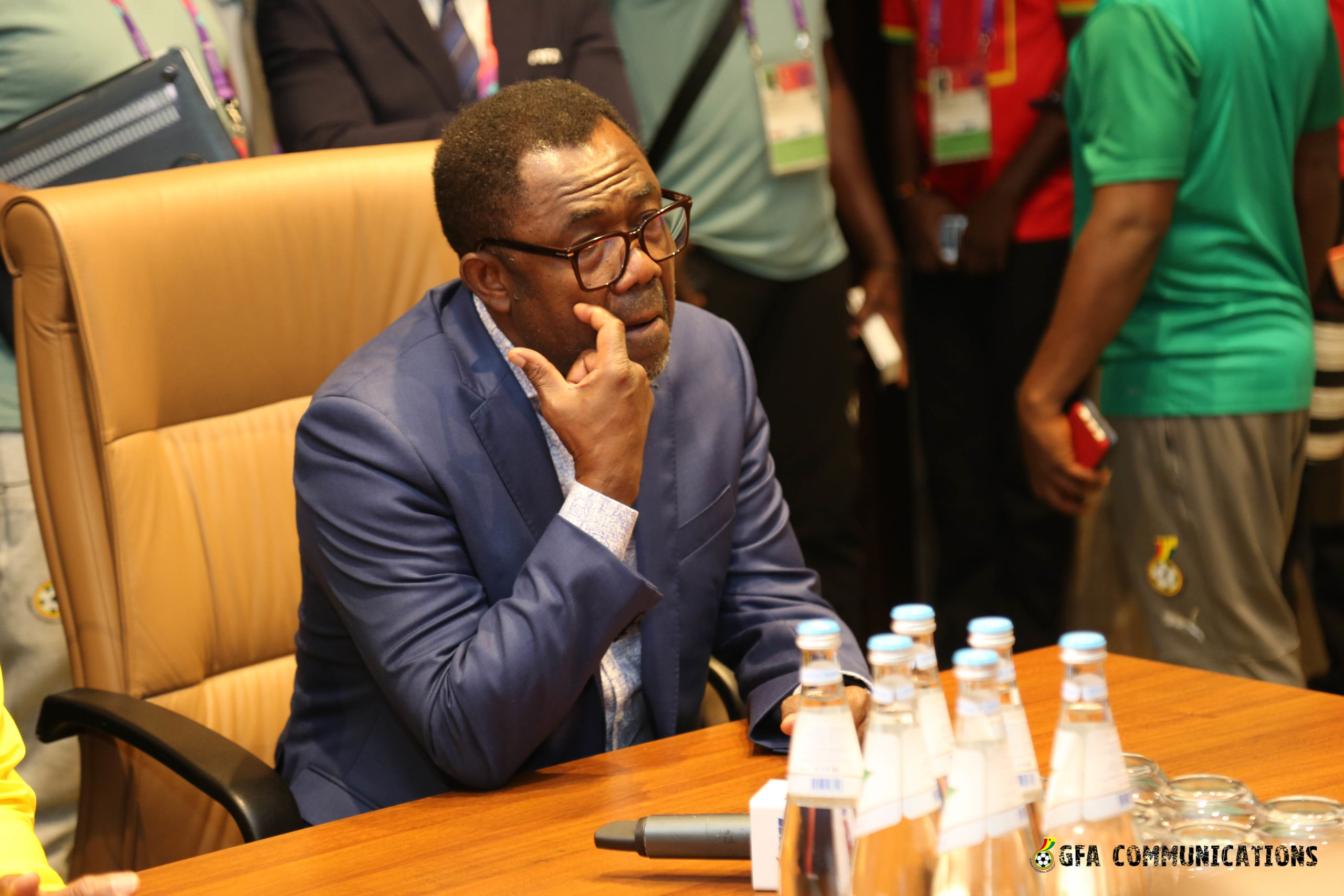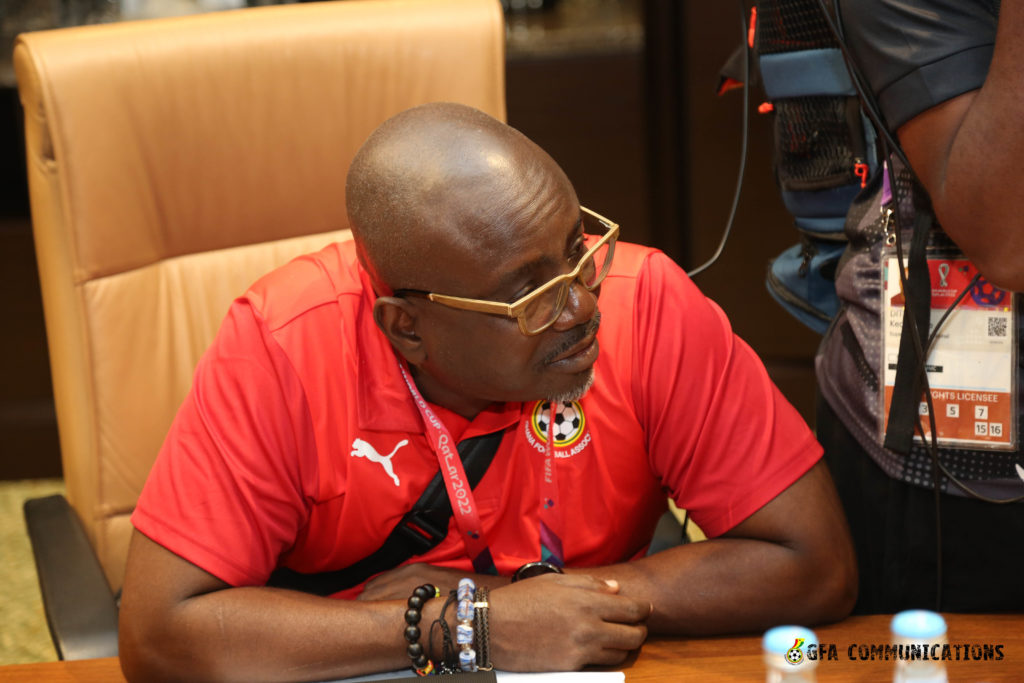 President Kurt Edwin Simeon-Okraku and Head Coach Otto Addo later presented to Dr. Patrice Motsepe a signed Black Stars replica jersey and a GFA branded diary.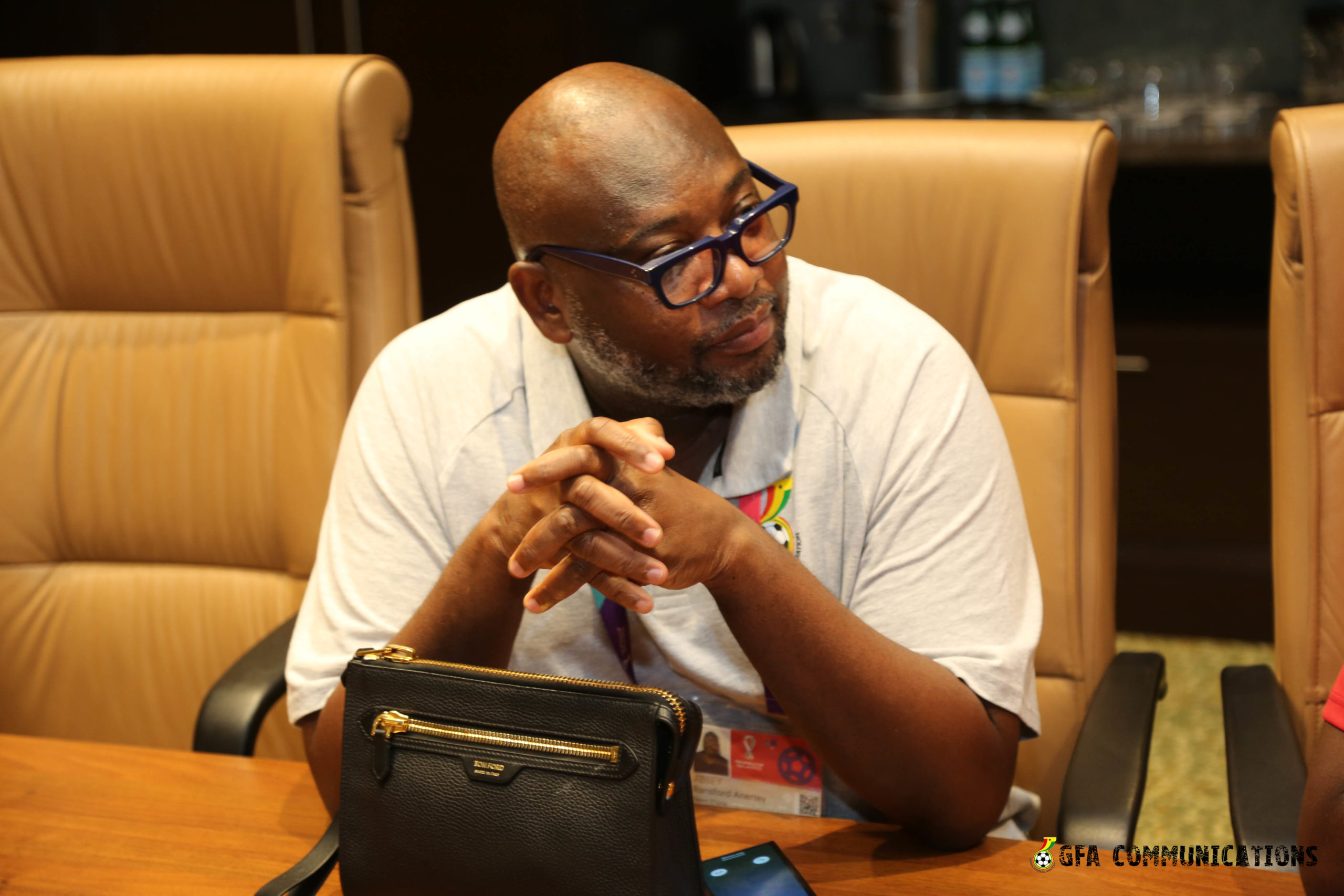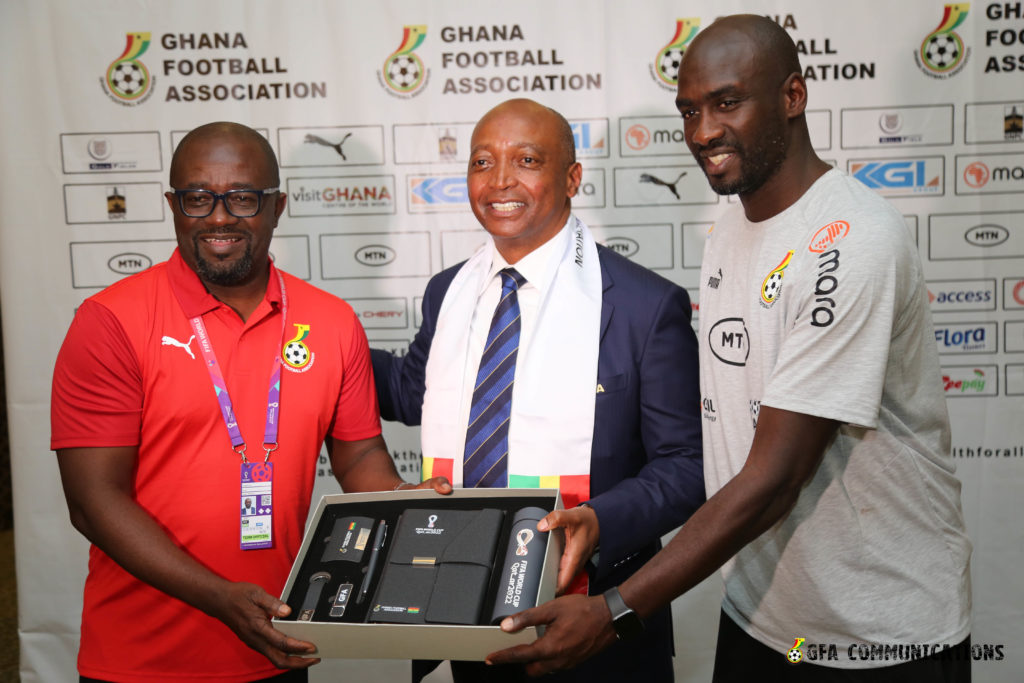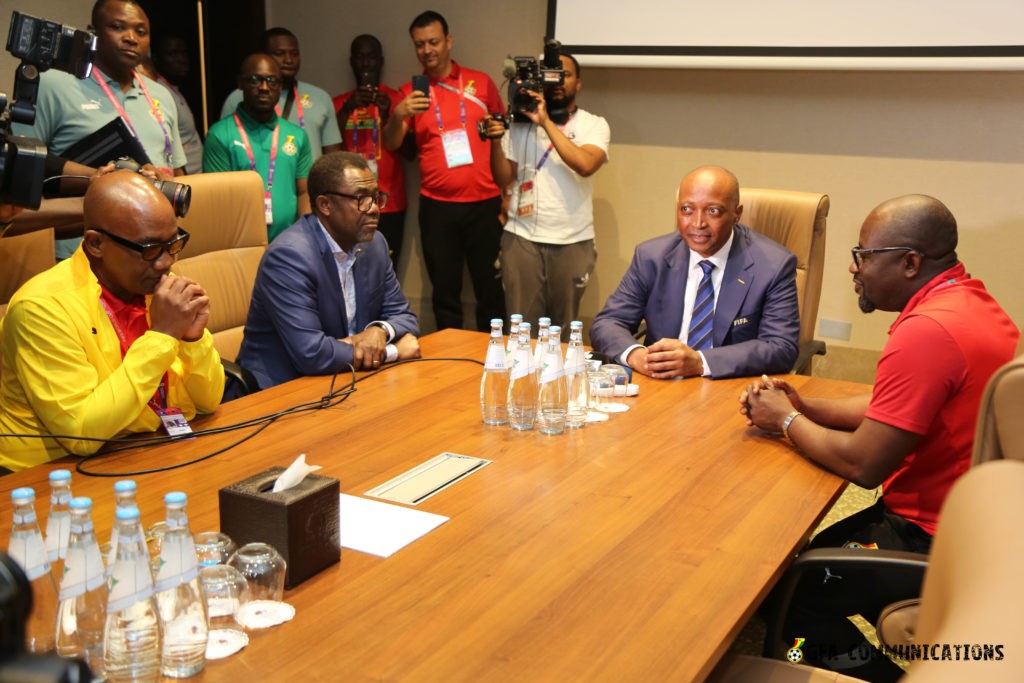 Dr. Patrice Motsepe took over the reins of power as CAF President in March 2021 following the departure of Amad Amad of Madagascar.
GFA COMMUNICATIONS