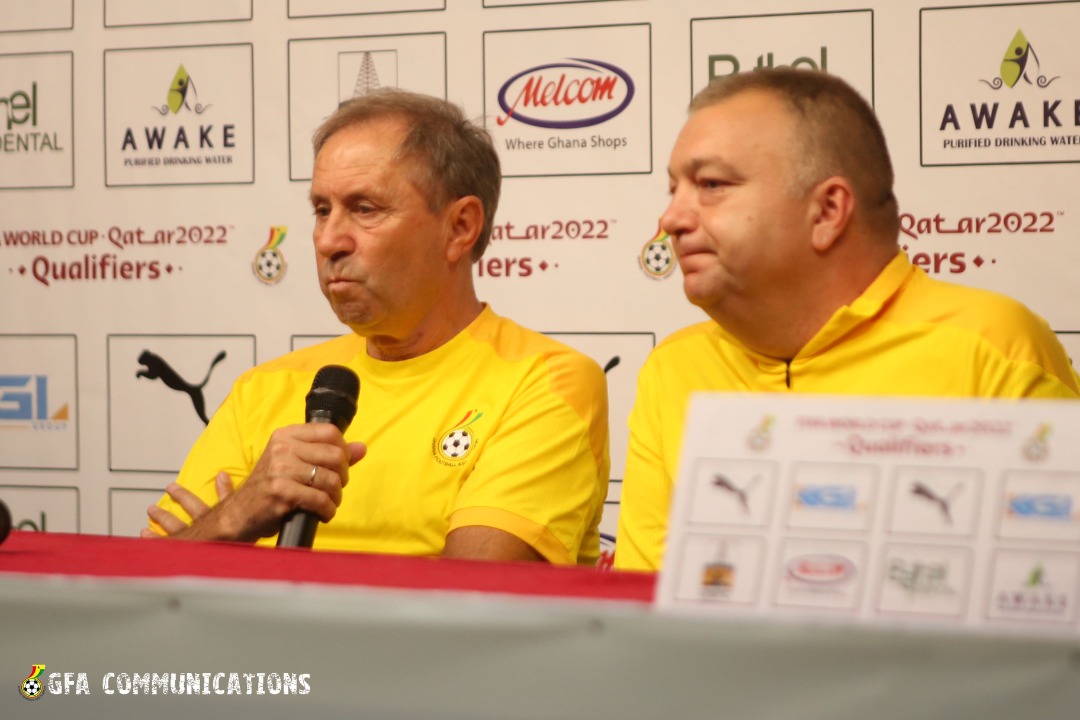 Our Head Coach Milovan Rajevac is set to make his bow on Saturday as Coach of the Black Stars when Ghana takes on the Warriors of Zimbabwe at the Cape coast stadium. The Serbian tactician expects his players to churn out an inspiring performance and get their World Cup qualification campaign back on track. Read on for the full transcript:
On general impression of the team
As I said before, I am very happy to be here again. We had four days and five training sessions so we are preparing and thinking positively about the next match so we will do our best to make everybody happy and to try to deliver good performance and positive results for all of us
 On how difficult it will be for him to pick his starting Eleven
I have faith in my players' of course it is not an easy decision. Before the match, I have so many things in my mind to make a decision about my starting 11 but you know we all play. So every player is aware of their contribution to the team is important so we are a group and whoever starts, know they have to deliver and we function as a team so before the match, I will make my final decision.
On assessment of young players
We have good young talents but you need players who are matured enough. So the mixture of young and experience players is usually the best recipe for the success
On philosophy on how team will play  
Of course I have my philosophy and you know the purpose of football is to try and win matches and as I have said before, the next match is always the most important. This match against Zimbabwe will not be like the training match and hopefully we can expect something different
The Zimbabwe team is much higher level so this match is very competitive and we are aware of that. So we are going to give our best to win, which is our goal and target so we will use all our capacity and try to win all three points
On fitness level of players
Of course we train on the strength and fitness of the team. According to my program in the past, if you look at the World Cup, we were one of the best teams in terms of strength and fitness. So this camp was no different. I wanted the players to work hard in the beginning to accumulate strength and fitness and give them a little bit rest and have them fresh for the match, That was the issue but we hope it can change tomorrow. We were considering this issue these days and we are going to try out best to improve our goal scoring potential. We all have to be aware there are two goals and football is a game in two directions so we have to be ready for everything to have the game plan and hopefully we score goals
On bringing back the confidence of Jordan Ayew
This is something very common for goal scorers. Sometimes they have some crises and find it difficult to score goals but we are here to support our player and it is important for him to have our support and to understand this is a team game. So it is important to score goals and sometimes you assist , and we have few other strikers in the team and we believe we can make this work and I hope that his goal drought will probably end tomorrow
Message to Ghanaians
I want to say that I appreciate the support and we all have to work together, we have to be supportive because I remember those days when Ghana was on top of Africa especially in the last word cup. So I wish these glory days come back again and the only way we can do that is if we are thinking positively and if we are supportive so we can achieve great results and we can make people of Ghana proud again.
GFA COMMUNICATIONS