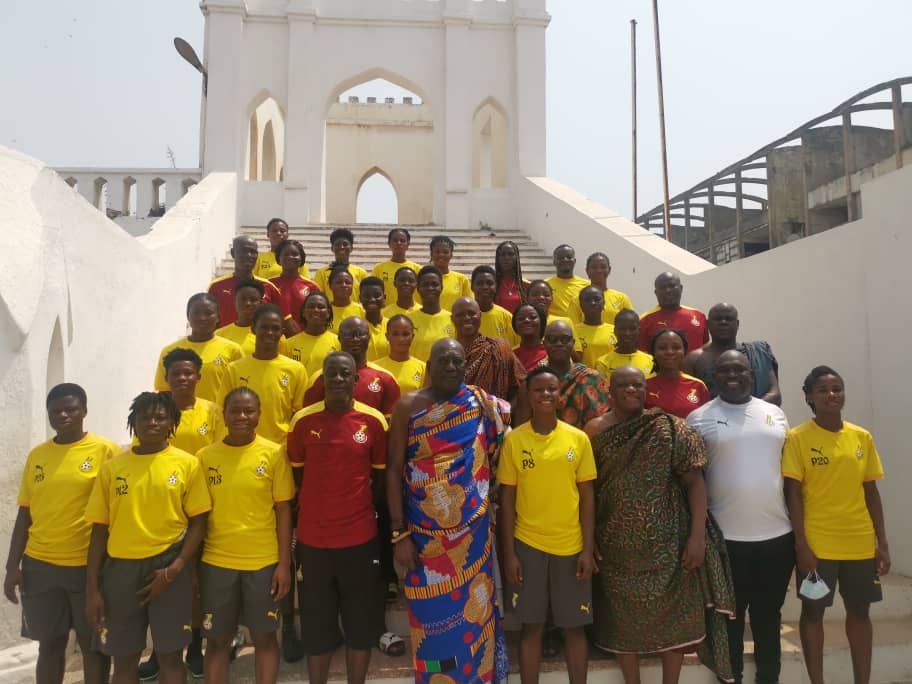 The Black Princesses on Friday paid a courtesy visit to the Oguaaman Traditional Council ahead of their World Cup qualifier against Uganda.
The delegation led by Management Committee Chairman Lindford Asamoah visited the palace to officially inform the Omanhene of the FIFA U-20 World Cup qualifying game which is scheduled for the Cape Coast Sports Stadium.
Omanhene Osabarima Kwesi Atta II urged the players to be discipline and adhere to the instructions of their coaches to come out victorious.
"I am happy to meet you and to entreat all of you to be disciplined and work hard to achieve your dream of playing in the World Cup'' he said.
''I'll be happy to see you play in the World Cup and so you have my full support for the game this Saturday. I will come and grace the occasion as I am duly invited''
"Listen to the instructions from your coaches and be respectful because that is the only way you will go far in your career. You have my full support to go all the way to the World Cup." he added.
The game is scheduled for 3pm kick off at the Cape Coast sports stadium on February 5, 2022.
The match will be live on the Ghana Football app and MAX TV.
GFA COMMUNICATIONS