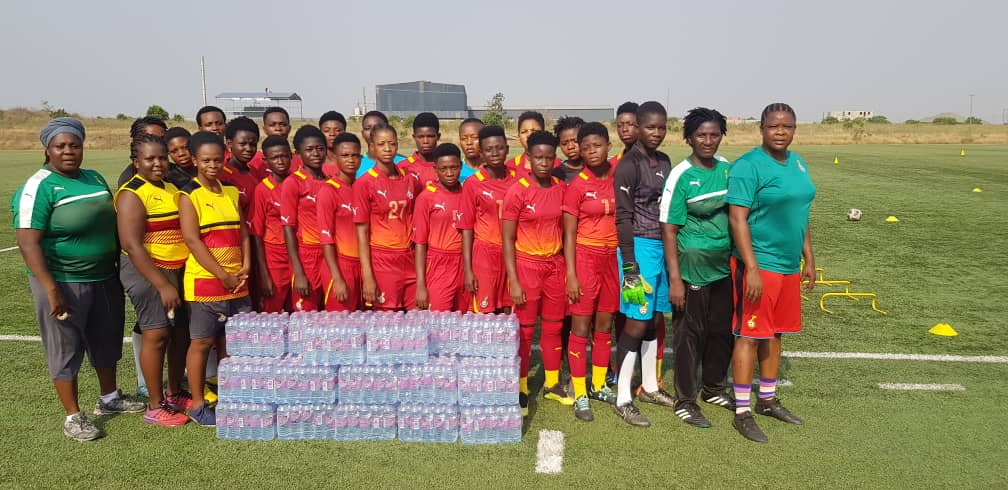 Special Ice Company Limited, a natural mineral water producing company, has  donated 180 packs of bottled water and 500 packs of sachet water to the Black Maidens and Black Princesses.
The donation was made at the camping base of the female teams at the Ghanaman Soccer Centre of Excellence in Prampram on Friday.
Technical team of the Black Maidens headed by Coach Baba Nuhu Mallam received the items on behlf of both teams and thanked representatives of Special Ice for the kind gesture.
The Black Maidens are preparing for their first FIFA Under 17 Women's World Cup qualifier against Liberia next month.
The Black Princesses will also start camping on Sunday 2nd February,2020 to prepare for a similar assignment.