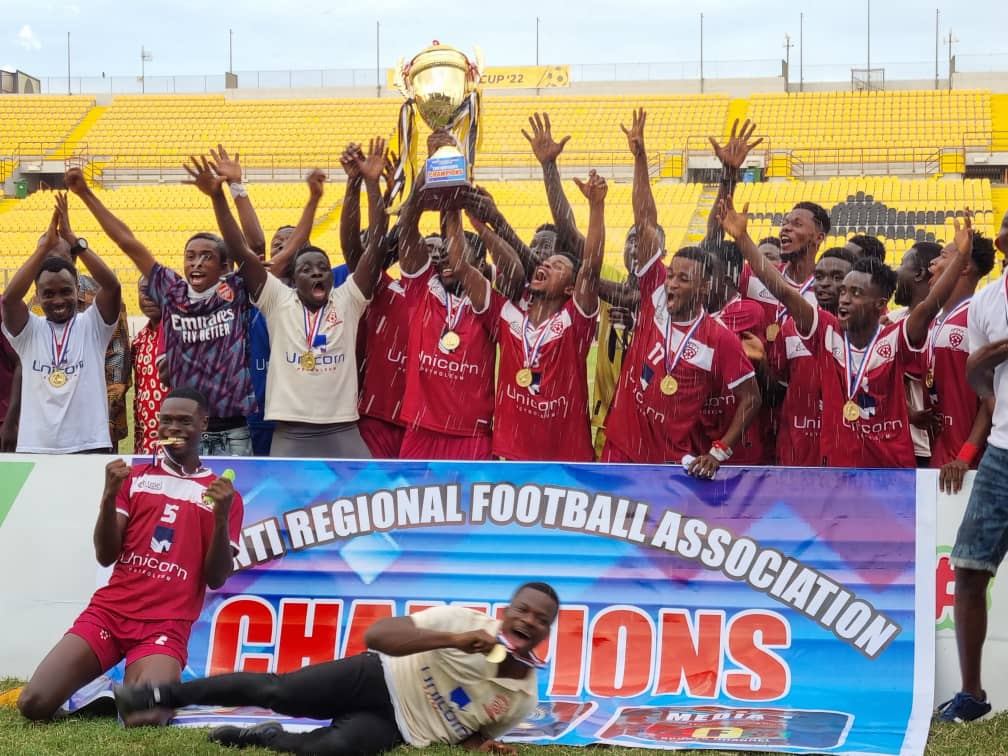 Asekem FC have won the Ashanti Regional Division Two League after beating competition from seven top teams to lift the 2021/22 Regional championship during the Regional Division Two Middle League.
The 4-day Middle League which was held at the Baba Yara Stadium had 8 teams, namely, Kumawuman United, Pro Players Academy, Jachie United, First Klass FC, Kumasi Natcosta FC, Asekem FC, Benab FC and Ebonu FC.
After crucial encounters, Pro Players Academy and Asekem FC made it to the final in an epic encounter which ended in a 1-1 draw.
Asekem FC eventually beat Pro players 4-3 in a penalty shootout and emerged the Regional Champions - to qualify for the National Division-One League. The Mampong Nsuta Beposo based club will compete in Zone Two of the 2022/23 Division One League.
GFA COMMUNICATIONS