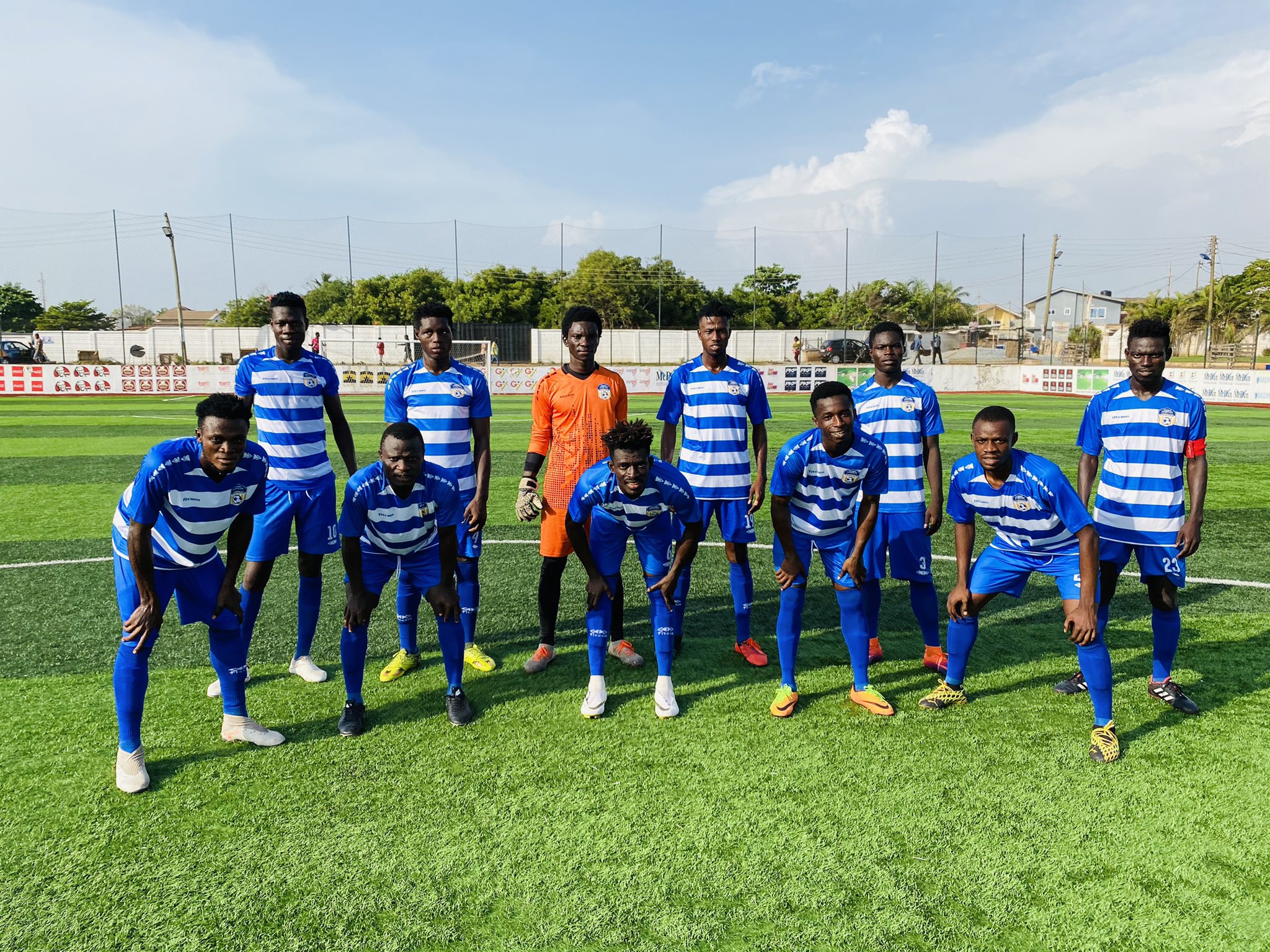 New boys Kumbungu Binbiem lost at home to Steadfast FC in a cagey encounter after drawing their last game in the Access Bank Division One League. Alhassan Mohammed scored the match winner in the 44th minute to give Steadfast FC a rare away win on the road.
At the Coronation Park - Young Apostles beat Bofoakwa Tano 2-1 in the Sunyani derby. Abdul Karim Mohammed scored in the 6th minute for the home side to take the lead but his goal was cancelled by Saaka Dauda in the 22nd minute. Young Apostles created chances in the first half to increase the tally but were denied by Bofoakwa Tano goalkeeper, Emmanuel Kobi.
Galley Divine scored the second goal of the game on 48th minutes, a goal that gave the home side the three points in a three goal Galley Divine triller. Young Apostles played the entire second half with 10 men following a red card to Sulemana Yahaya Abu in the 45th minute.
Nkoranza Warriors drew 1-1 with Wamanafo Mighty Royals. The first half failed to produce a goal with both sides creating chances. But the teams produced two late goals to settle for a draw as Bismark Awuah netted for Nkoranza Warriors on the 92nd minute.
With just a few seconds to end proceedings, Dribe Kunouw George equalized on the 93rd minute to leave things as it original began. 10 yellow cards were shown in the game with both sides receiving 5 each. Nkoranza Warriors' player, Emmanuel Henneh was named the most valuable player of the match.
Here are results for Zone One: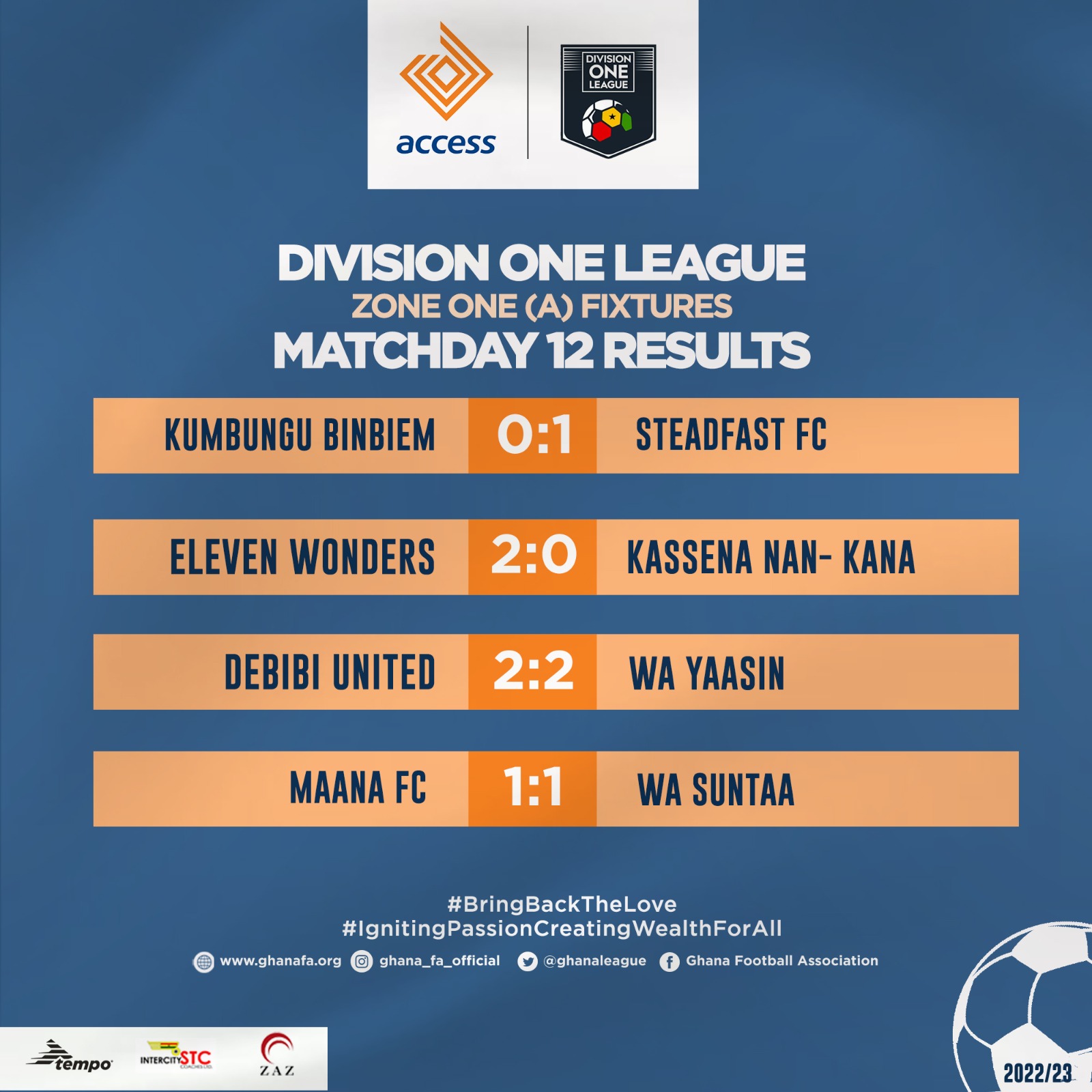 GFA COMMUNICATIONS