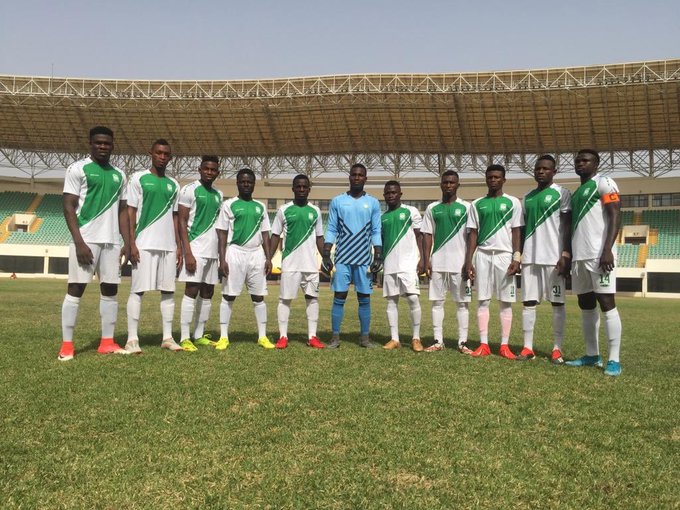 Maana FC drew 3-3 with Zone One A leaders, Eleven Wonders on Sunday. Andres Kuma scored in the 5th minute to put Eleven Wonders in the lead but hat trick hero, Nuhu Amadu scored in the 8th minute to level matters for the visitors. Osman Zakaria scored in the 21st minute to put the away team ahead but Nuhu Amadu scored again for Maana FC. Andrews Owusu scored in the 58th minute but Osman Zakaria netted for the third time in the 88th minute to draw the game for Maana FC. The hat trick hero, Osman Zakaria was named the most valuable player of the game.
Meanwhile Zone One B leaders - Bofoakwa Tano beat rivals B.A United 2-1 to maintain their lead in Zone One B. Dacosta Aboagye scored in the 8th minute to put B.A United in the lead but Sule Musa scored on the 24th minute with Leslie Aryeetey getting the winning goal for Bofoakwa Tano in the 40th minute through the spot kick to win the game for the home team.
Kassena Nan-Kana defeated Wa Suntaa 1-0 at home. Abdul Latif Rahim scored in the 74th minute to win the day for Kassena Nan-kana. The first half didn't produce any goal with both sides creating decent chances but failed to capitalize.
Here are the remaining results in Zone One;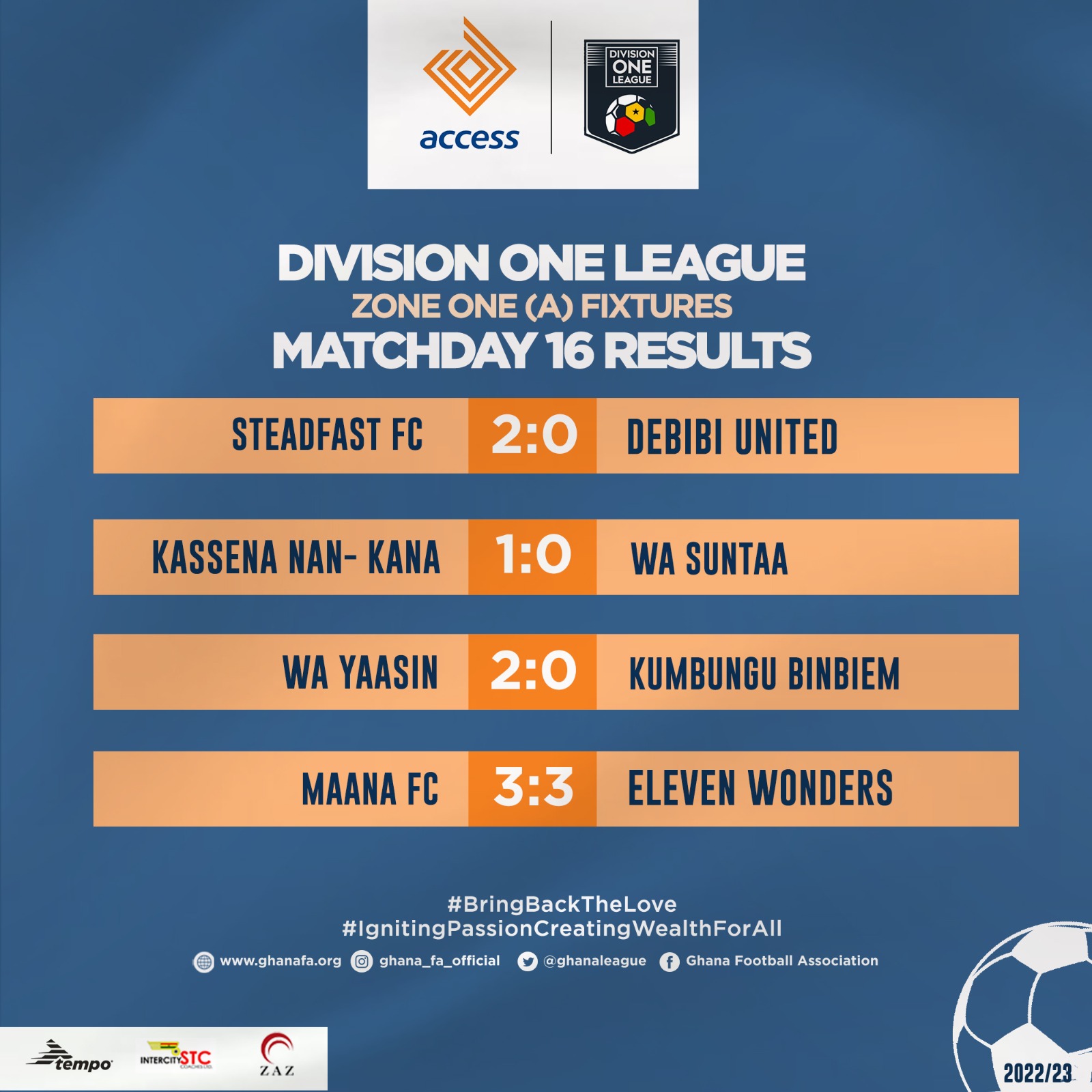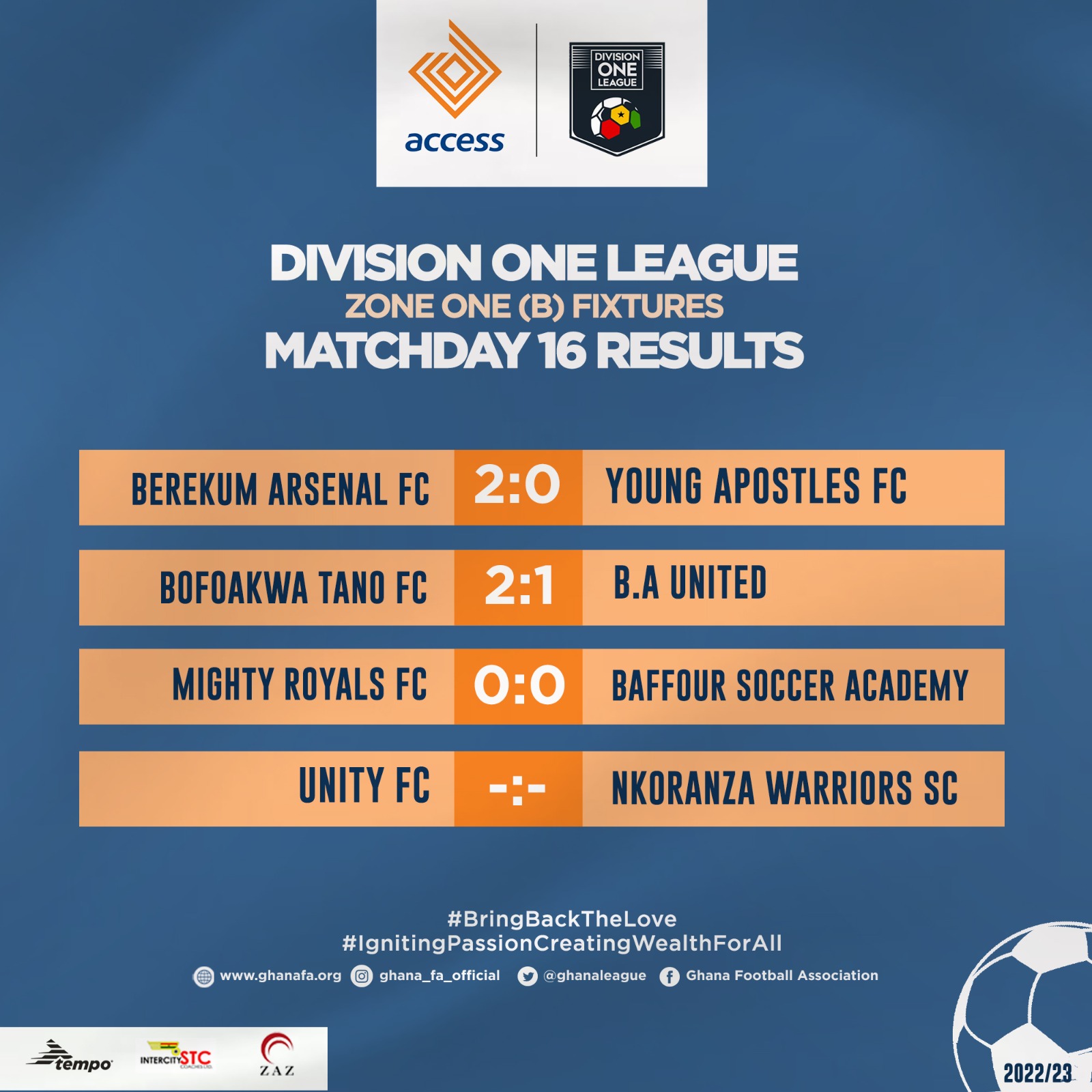 GFA COMMUNICATIONS