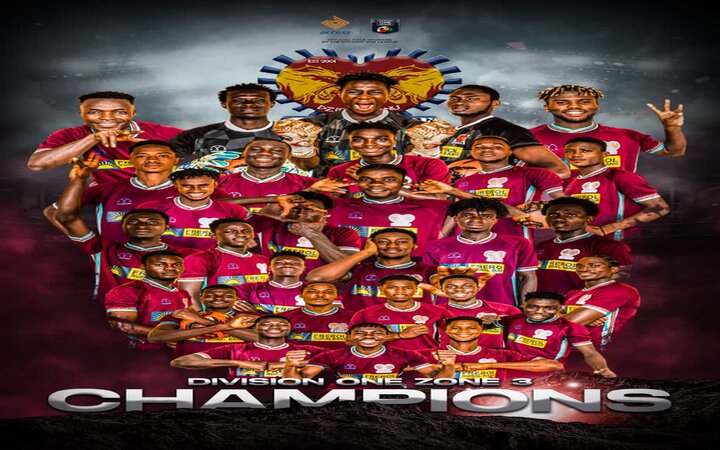 The Coronation ceremony for Heart of Lions will take place at the Kpando Park where they will play A5 Rences FC on Sunday, May 7, 2023.
Heart of Lions sealed promotion on Saturday – with six matches to end the 2022/23 season after close contenders Vision FC lost 2-0 to Attram De Visser while Semper FI fell 2-0 to Na God FC.
Heart of Lions have won 19, drawn two, and lost four of their 25 League matches, topping the Zone three table with 59 points.
They currently hold a 19-point advantage over the chasing pack who still have five League games to play. The former Premier League side are staging a comeback to elite football after being relegated in the 2014/15 season.
Members of the Division One League Board will present them a trophy, medals and prize money after the Matchday 26 game against A5 Rences FC at the Kpando Park.
Na God FC have a date with former Premier League side Liberty Professionals at the Tema Park on Monday, May 8, 2023. Akosombo Krystal Palace and second placed Vision FC will do battle at the Akotex Park at Akosombo.
Find the full fixtures here: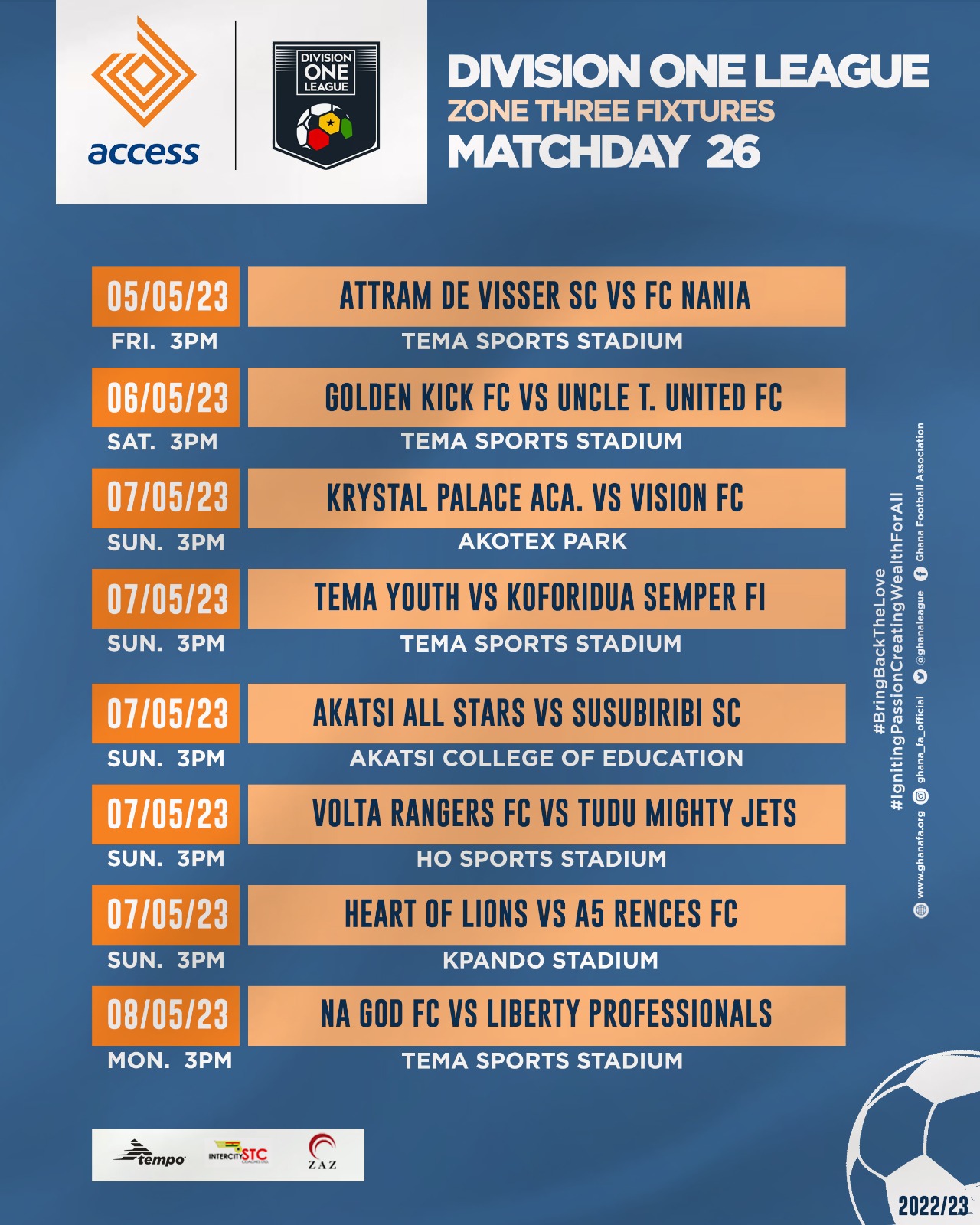 GFA COMMUNICATIONS