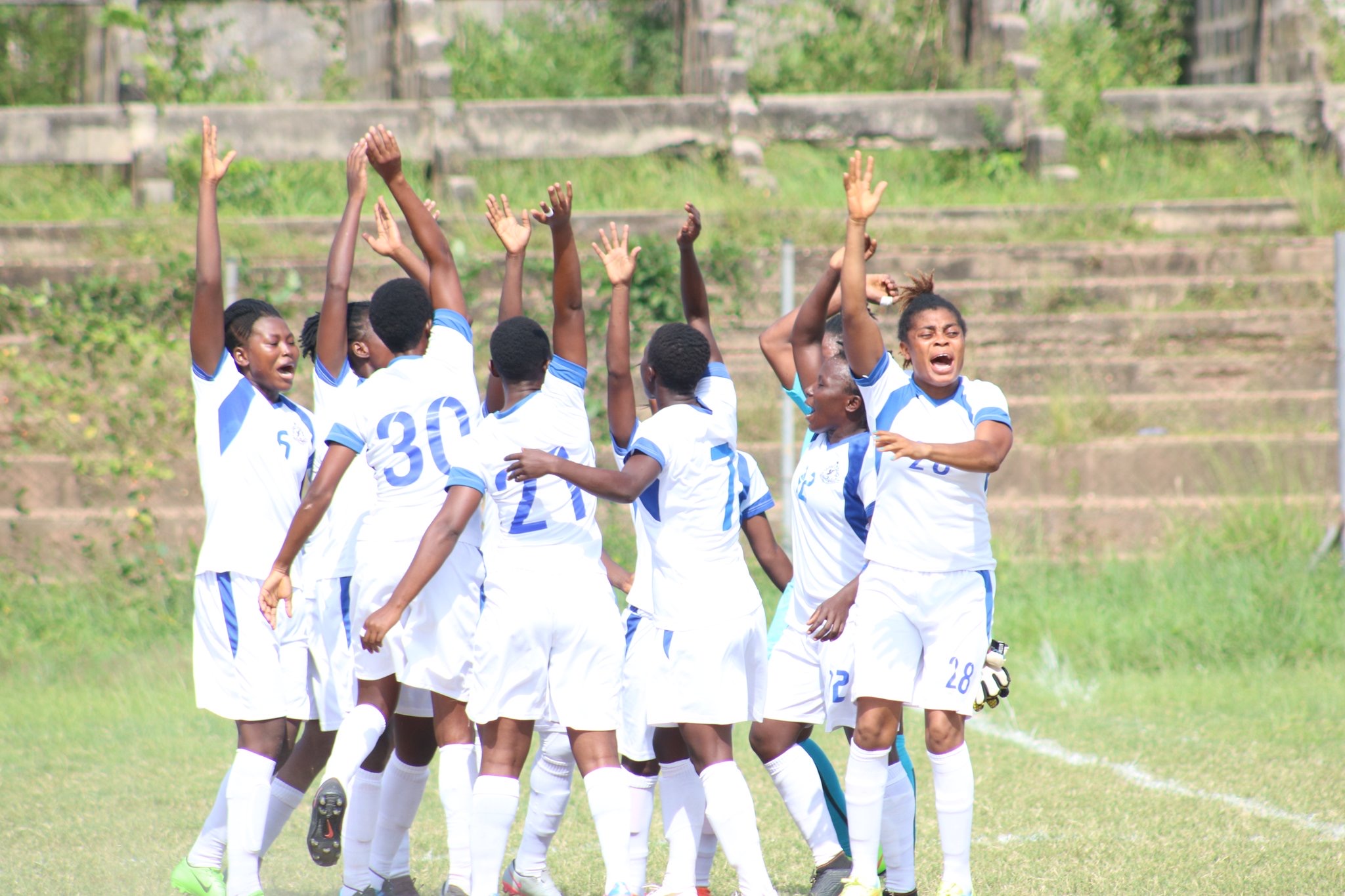 With another season about to kick off, here is a quick preview of Police Ladies' chances in the National Women Premier League -Southern Zone.
Police Ladies is one of the top sides in the Southern Zone with an experienced team that could pull a surprise anytime during the season. The "Service ladies" exhibited a certainly worthy performance during the NC special competition and were a force cut out for the ultimate, but got eliminated in the Quarter final stage by Hasaacas ladies.
It is worth mentioning that, Police Ladies' defense boosts of two experienced goalies in Fafali Dumehasi and Nana Ama Asantewaa who will be in post for the team in the coming season. These two are no doubt leaders, well organized in post, inspire the team with confidence, and command enough respect on and off the pitch. A rejuvenated Vida Fiati, the third goalkeeper is ever ready to push Fafali and Nana Ama to their limits this season.
The team also has a rock solid defense in the likes of Philicity Asuako, Ivy Kolli, Vida Opoku and newly converted defender, Mawusi Gbenyo.
Henrietta Anie,Shirley Dzomeku and Victoria  Teye Williams look set to command the midfield. Atta Boatemaa, Deborah Afriyie and Bernice Ahinful looks likely the usual suspects upfront.
Speaking on the sidelines, an assistant coach of the club,Tabasu Abu Kassim believes the team is entering every competition with the hope of winning, hence, the target for the season is to conquer all.
"Polas" is however hopeful of one or two signings as they look to build on last season's steady progress. A high-quality additions will then complement Polices' already solid core, to  leave at the disposal of their coaches  a stronger squad for selection. Bar a surprise reverse, a top table finish beckons.
Last competitive season: Placed third with 16 points plus 6 goals in the first round of the 2017/ 2018 league season.
One to watch: Utility player and injury returnee, Bernice Ahinful will be a vital contributor in relishing the dream to conquer all in the new season.
The Women's Premier League is scheduled to start on the weekend of 17- 19th January, 2020