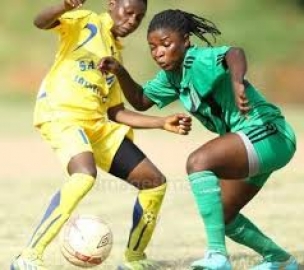 The 2017/18 National Women's League will be launched on Wednesday April 4 at GFA Conference room in Accra at 3pm, the Women's League Board has announced.
This will be preceded by a stakeholders meeting which will be held on the same day at 9am.
Clubs will be represented at both events with an official and a player.
Members of the GFA Executive Committee and the women's league board are expected to attend the event.
This season's league is expected to commence on April 7 in the Northern and Southern sectors respectively.