Head Coach Abdul Karim Zito has revealed that the physical strength of the Black Satellites played a key role in making it to the finals of the 2021 Africa U20 Cup of Nations.
The National U20 team will face off with Uganda in the final match of the competition after beating Gambia 1-0 in the semi-finals clash with the Ugandans also seeing off 4-1Tunisia later on Monday.
Speaking at the post match press conference, Coach Zito revealed that his players easily adapt to any system due to their strong physical condition.
"My boys are physically strong and are able to suit any system I want to play. As a youth developer, I have been in charge of all youth national teams in Ghana so I know that  dealing with young players require that they are fit enough for the responsibilities you want to give them in the game", the Black Satellites coach said.
Outlining his strategy for the semi-final game, Coach Zito  disclosed that he carefully analyzed the previous game against Gambia in the group stage and prepared his team to match them on the pitch.
"I analyzed the game we lost to them and I saw that we gave them a lot of room to operate and handle the ball. They are very good with the ball so we planned to track them on the pitch and deny them from getting the ball"
"Because we had already lost them, our attitude was psychologically different for this game. We did a lot of running on the pitch and we came in to stop their technically good players from operating".
"Semi-final games sometimes take the shine off final matches and today's game was well fought. I can say we have lost more energy in this game than the quarterfinals match against Cameroon", the coach reiterated.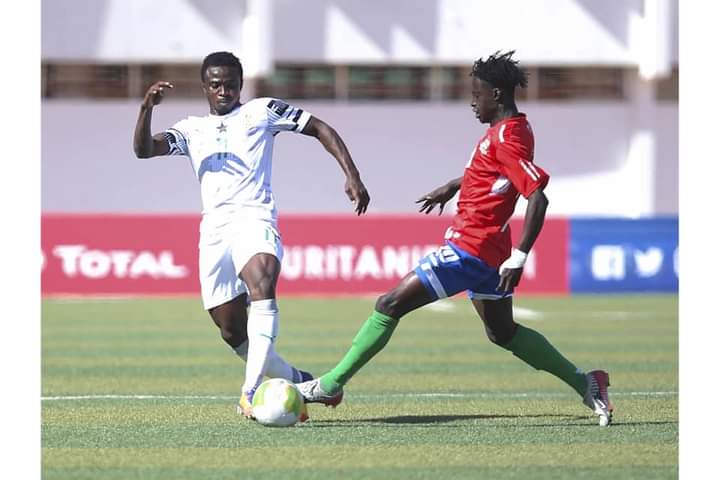 Coach Zito however rued FIFA's decision to cancel the 2021 U20 World Cup, saying it would have been nice to show what his team could have done at the world stage.
"We are happy to be in the final but it's unfortunate there would not be a World Cup due to Covid-19. Both teams must be prud of what we have achieved and it would go into history that our countries would have been at 2021 FIFA U20 World Cup but for Covid-19", he added.
The final game between the Black Satellites and their Ugandan counterparts is scheduled for Saturday March 6 at the Stade Olympique de Nouakchott. The game is expected to kick off at 8pm.