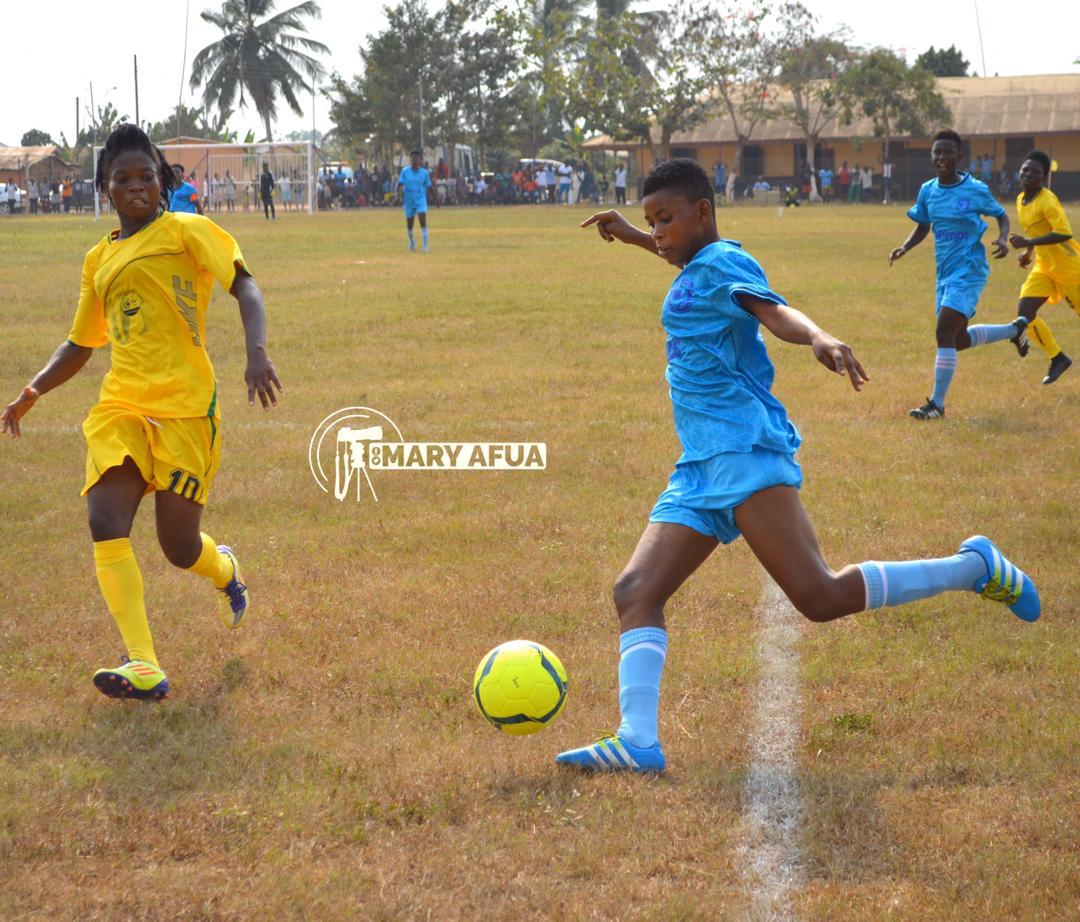 Impregnable Soccer Intellectuals defeated Samaria Ladies 1-0 at the Kofi Assansa Park in Ajumako to continue their unbeaten run in the Women's Premier League.
The first half saw Samaria Ladies' shot-stopper Rose Teye Baah stepping up to make some great saves to keep the score barren.
Soccer Intellectual's Mary Essiful's free kick in the 29th minute was met with an equally good save from Rose Teye Baah. Both teams failed to find the back of the net at the break.
Both teams continued to press for the opener and the exchanges paid off for Soccer Intellectuals as Mary Essiful sublimely curled the ball into the bottom right corner of the post to give them the lead which eventually ended up as the winner.
Soccer Intellectuals remain unbeaten so far this season with an impressive three wins and a draw.
Jenifer Owusuaa of Samaria Ladies was voted Player of the Match. Her NASCO phone and hair dryer was presented to her by former Black Queens coach Bashir Hayford.