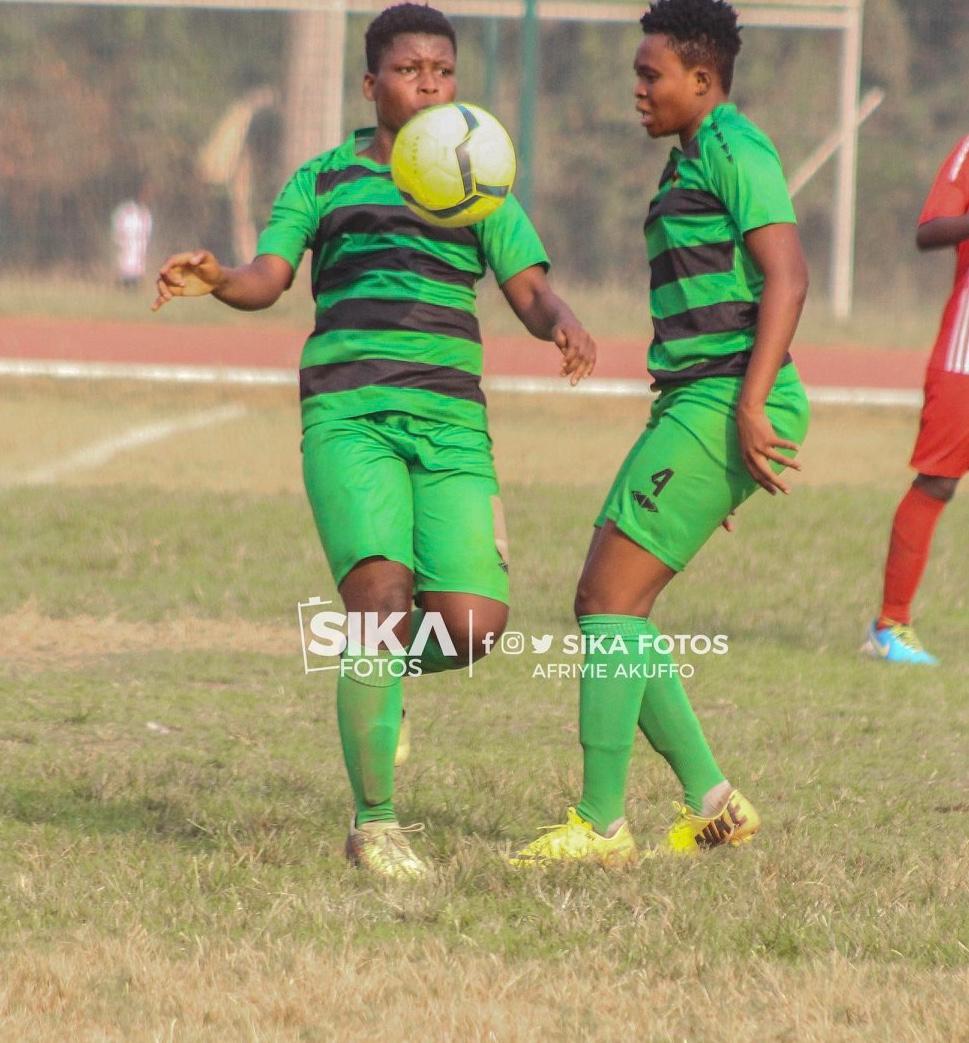 An anticipated crunch encounter between Fabulous Ladies and Northern ladies on match week four of the Women's premier league came off at the Wesley college park today.
The early stage of the game saw striker for home side, Wuniche making some great effort to break the deadlock of the game but was halted in the process.
Both teams had a balanced performance till the 31st minute of the game where Torkudzor Frederica made a long strike from the left flank which hit the side bar and deflected right into the net, giving the away team the lead.
Fabulous ladies drew level just 4 minutes after the restart of play. Captain Agnes Aduaku headed the ball from a cross into goalkeeper Issahakus' net.
The two teams struggled for a late winner but to no avail. Fabulous ladies had to settle with splitting points with Northern ladies at the end of the 90 minutes.
Rahama Jafar was named the NASCO Player the match for her performance. This becomes her third MVP award. She take home a NASCO mobile phone and. NASCO hand dryer.