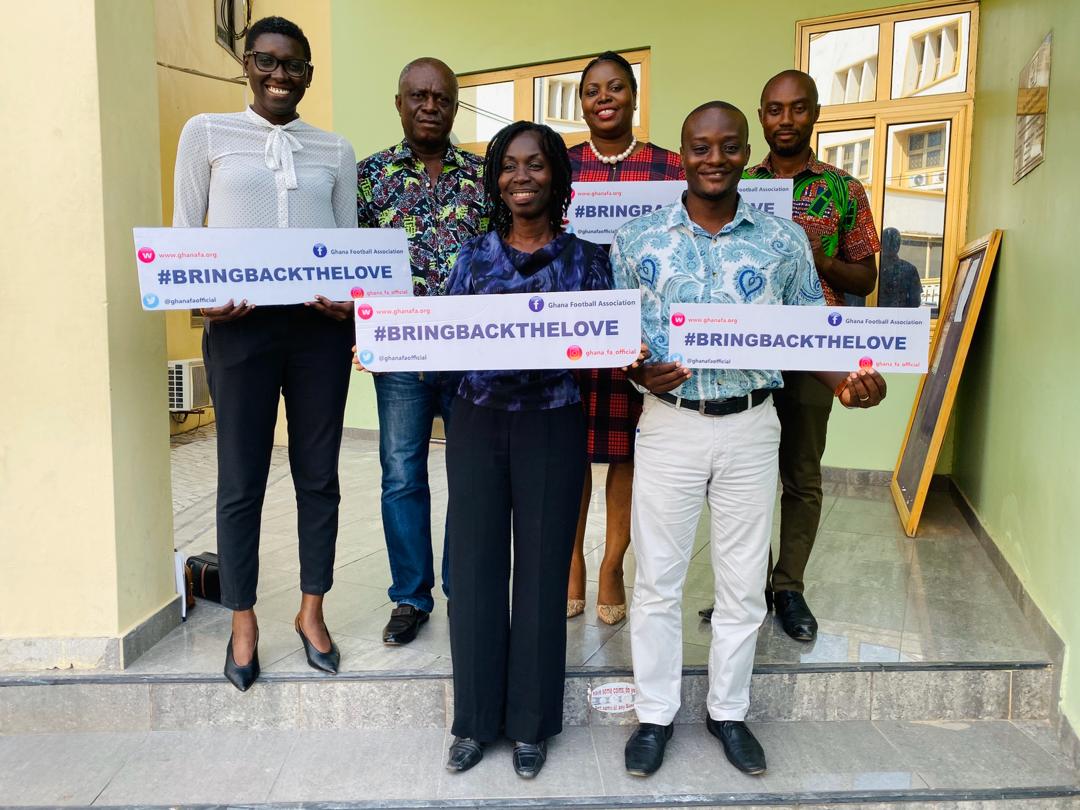 The newly constituted National Women's League Committee held its first meeting at the GFA Secretariat on Tuesday 3 December.
The Committee's maiden meeting was to bring all the board members up to speed with plans to restart the women's competitions across the country and to discuss strategies geared towards improving all female club competitions.
Committee chairperson Madam Hillary Boateng and vice  chairperson Rosalind Amoh were all present at Tuesday's meeting with members Nana Fosu Gyeabour II, Cleopatra Nsia Nketiah, Nana Aba Anamoah, Jerry Dugbatse and Christian Mensah all in attendance.
Me Rosalind Amoh gave members an overview of the women's league from the past administration and outlined what should be expected ahead of the 2019/2020 season.
The committee also looked at the vision and plans of the new GFA administration and discussed ways of embarking on a sponsorship drive.
The Women's League Committee will hold subsequent meetings as they prepare for the 2019/20 National Women's League which is scheduled to kick off on 17-19 January 2020.