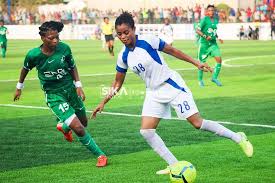 The Women's FA Cup Committee will on Tuesday, May 4, 2021 hold a meeting at 2pm to prepare for the upcoming Women's FA Cup.
The Committee will among other things talk about the upcoming FA Cup competition, discuss the draw and the commencement date for the competition.
The Women FA Cup will start from the Round of 32 with fierce local derbies as usual.
The Women's knockout competition is expected to have the 16 Women's Premier League teams, as well as, 16 Division One League teams across the ten regions fight for the trophy.