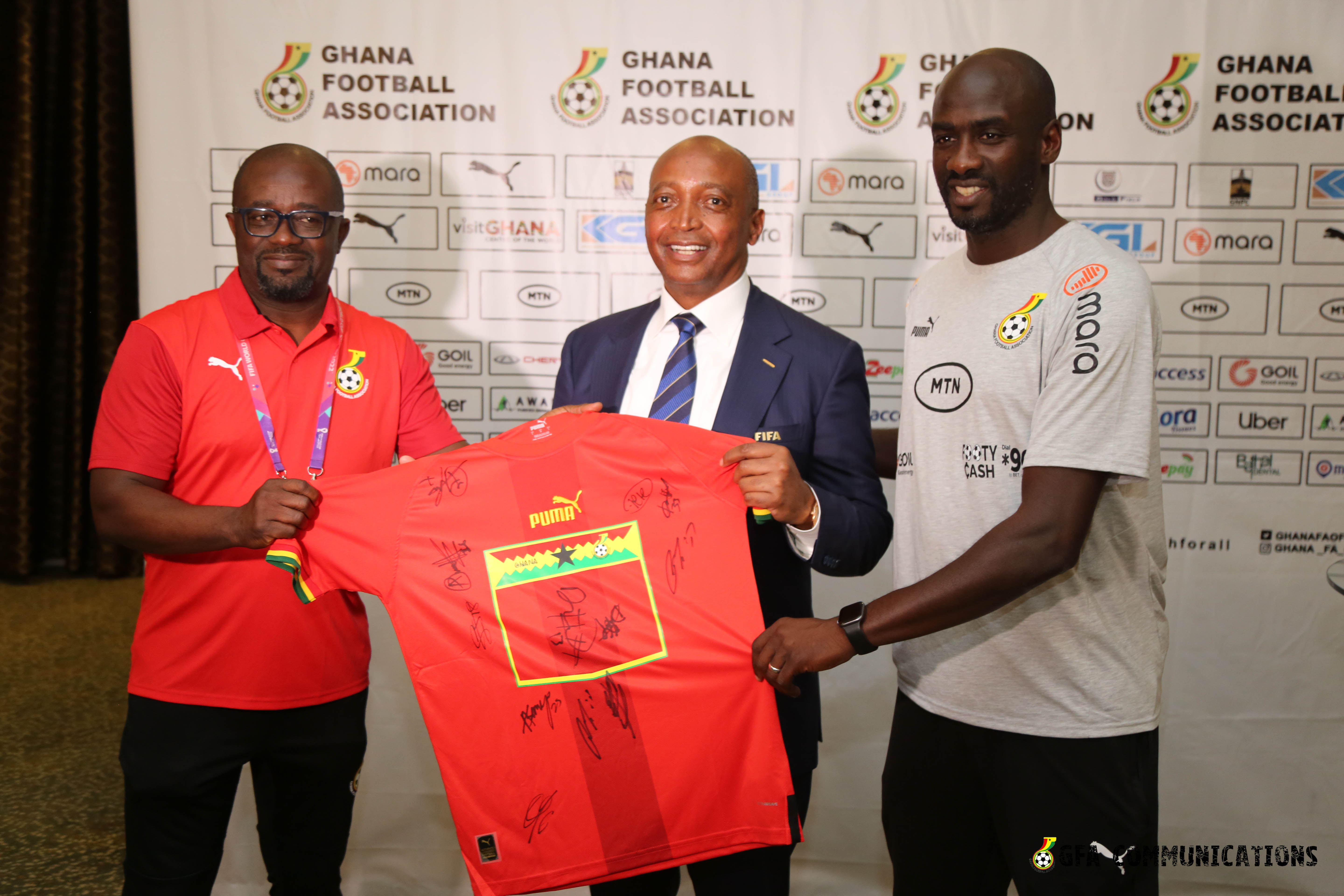 President of the Confederation of African Football (CAF) Dr. Patrice Motsepe says the Black Stars will make history at the FIFA World Cup Qatar 2022 finals.
Dr. Motsepe was speaking during a visit to the Black Stars camp base in Doha on Wednesday to share some words of motivation with the team and to motivate the players as we go into our Group H opener against Portugal.
''It's a great honour for me to be here to be with each and every one of you. You make us so proud and the people of Ghana and Africa are very proud of each and every one of you'' he said.
''We know that this is an opportunity for you as a team to continue the excellent performances that you have shown us match in match out. We are absolutely confident, and we believe in you''.
''You have shown us what you are capable of doing in the past. This believe is based on your performances on the field and the very, very difficult victories that you have achieved in the past. Many of you play at the highest level in the World and this is the highest level in the world so we came here to say to you that the people of Ghana and the whole of Africa, the 54 nations in Africa and the 1.4 billion people in Africa support you and we believe that you are going to make history''.
''I just want to thank the captain (Andre Ayew) and just say that we are so proud of you and continue with your leadership on the field''.
''To the Coach and the technical team, we are so thankful and we have total confidence and faith I all of you. If you look at what is happened so far in this World Cup, there are no historically great nations and nations that are not as greatest as others''.
''Yesterday Argentina and Saudi Arabia and today Japan and Germany and that is why I am saying we are absolutely confident. So, we will continue where we left off in 2010'' Dr. Motsepe added.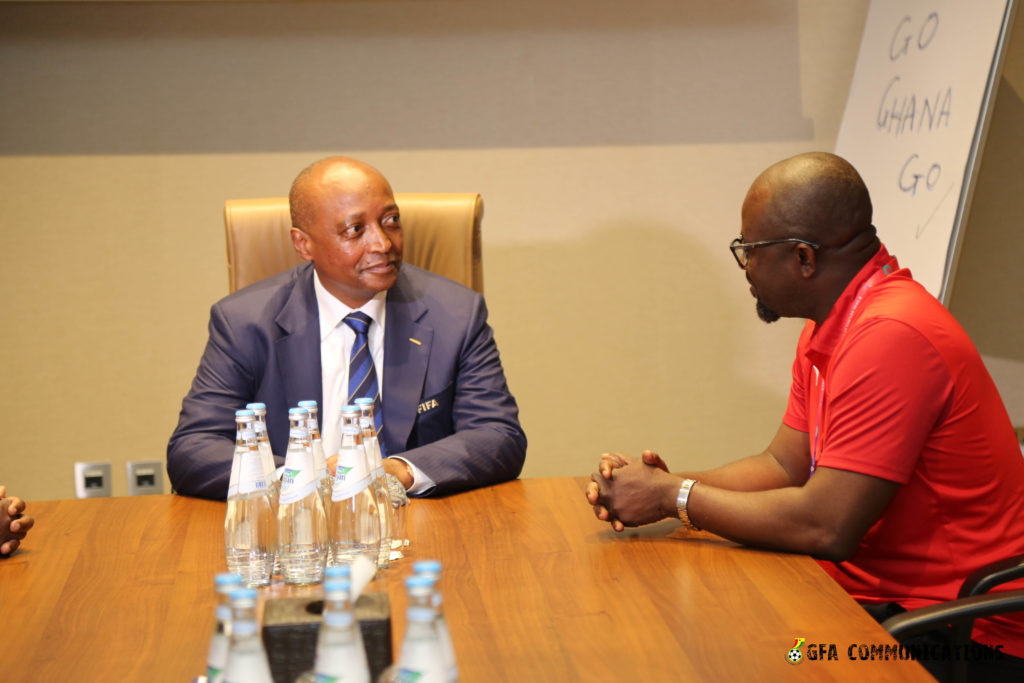 Ghana will take on former European Champions Portugal at the 974 stadium in Doha at 19:00 (16:00 GMT) on Thursday, November 24, 2022.
GFA COMMUNICATIONS