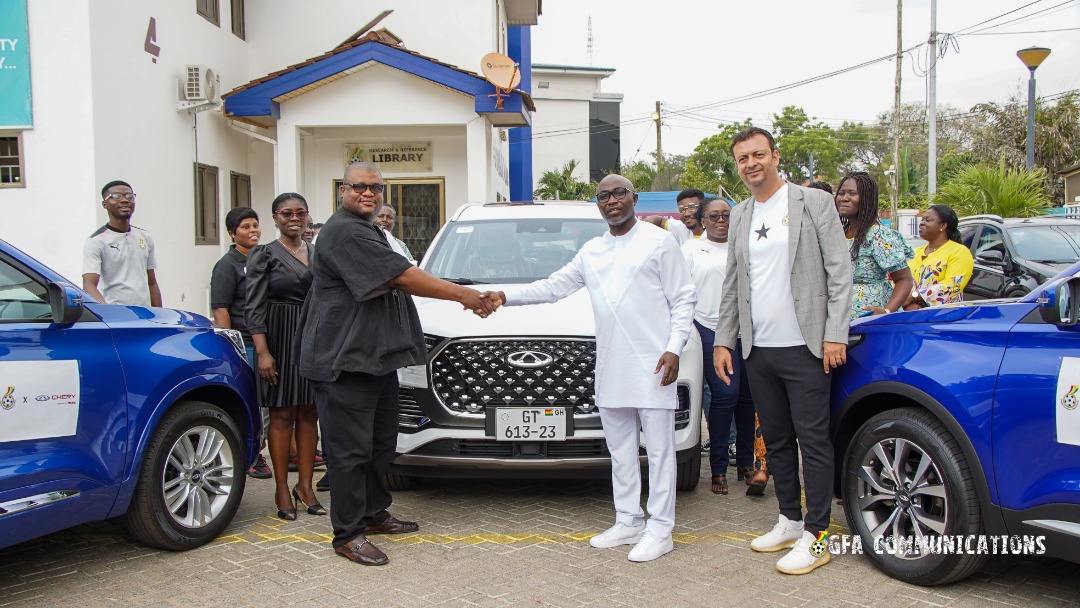 The Manager responsible for Finance and Administration of Tanink Ghana Limited Daniel Anyetei Sowah says their partnership with the Ghana Football Association attest to the company's commitment to the development of football in the country.
He was speaking at the handing over ceremony of three Chery SUV Vehicles to the Ghana Football Association on Friday as part of a one-year partnership deal that was announced in November last year.
''Two months ago, we initiated this partnership between Chery overseas and their local partners Tanink Ghana Limited and the Ghana Football Association'' he said.
''We have been a fan of football for a very long time and we have done a similar thing for the Black Stars in the past and whilst the World Cup was approaching, we decided to come into partnership with the GFA and to submit these three vehicles we are presenting here today''.
''During their stay in Qatar, we provided them with vehicles to help make their stay very convenient as the vehicles helped in transporting the team''.
''There is a cash component which will come later''.
''Today as part of the deal, we are presenting the GFA with the Chery Tiggo 4, Chery Tiggo 7 and Chery Tiggo 8 vehicles''.
''These cars are very fuel efficient and the Tiggo 8 is a cross country vehicle and can travel long distance and not cause any alarm''.
''The cars will help in operational duties and also solve the Transportation needs of the Football Association going forward''.
''We feel very proud about this relationship and also want to add that it forms part of our total commitment to the development of football in Ghana'' he added.
Chery develops products according to International standards. Tanink is also exclusive dealer for Maserati, Iveco Defence Vehicles (IDV), JMC, Donfeng Commercials, Kubota, Herman Miller and Oppein.
GFA COMMUNICATIONS