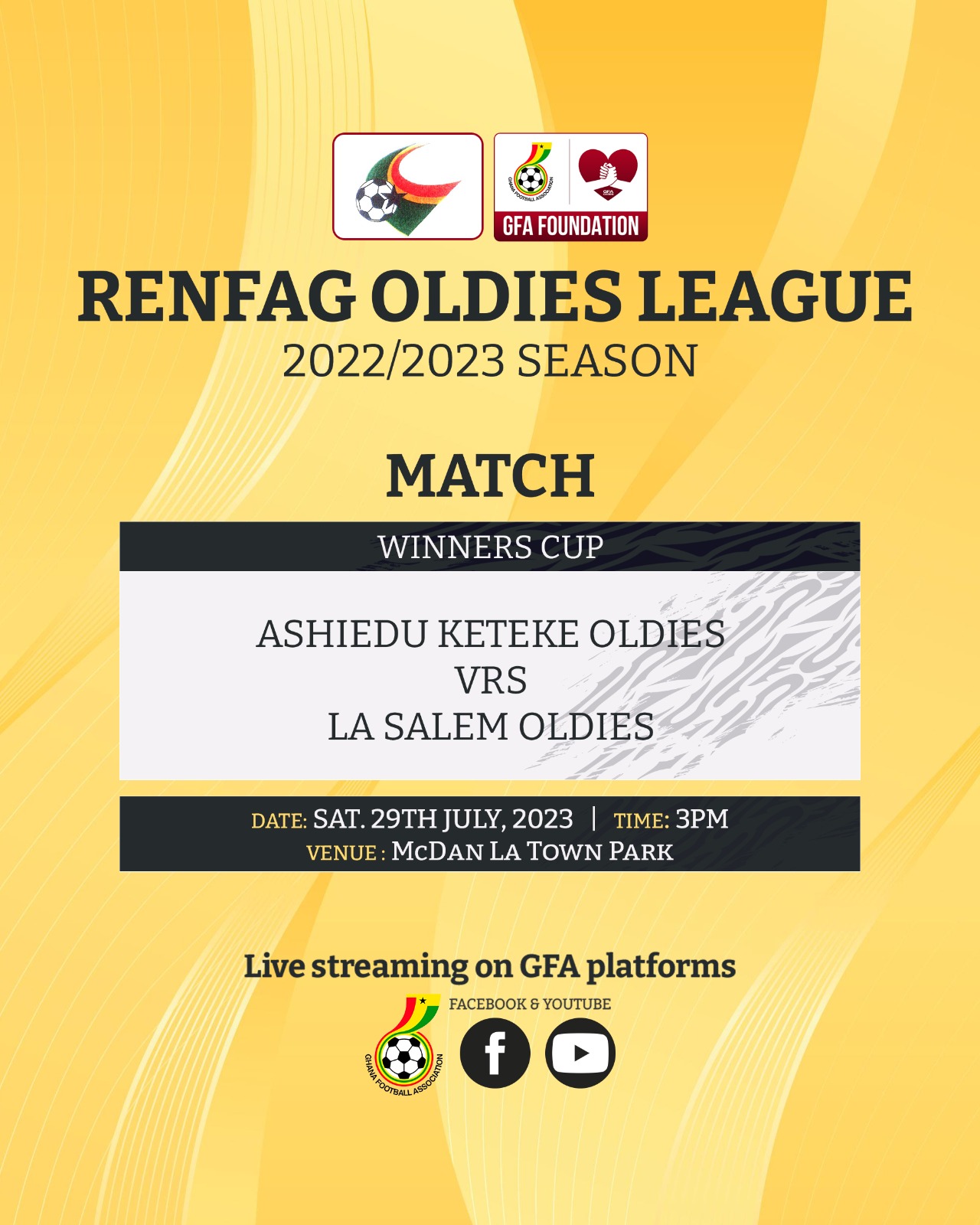 Ashiedu Keteke Oldies will take on La Salem Oldies in the Winners Cup of the Retired National Footballers Association of Ghana (RENFAG) Annual Oldies League competition.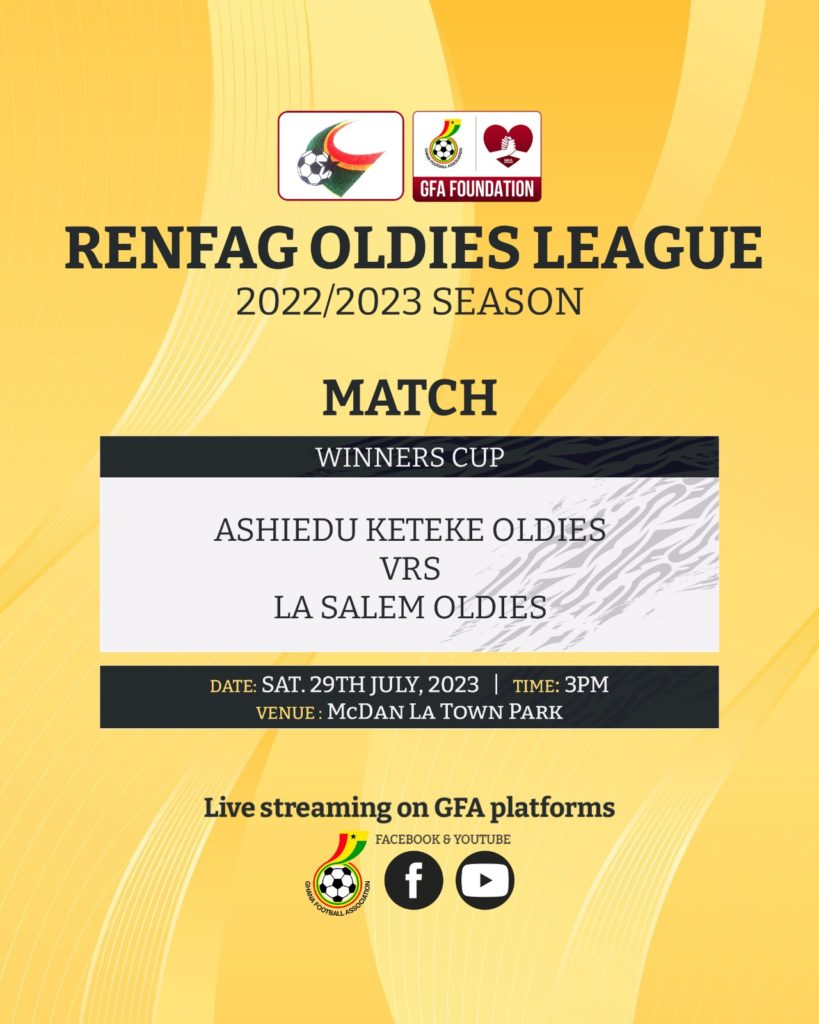 The match is scheduled for Saturday, July 29, 2023 at the La Mc Dan La Town Park at 3pm.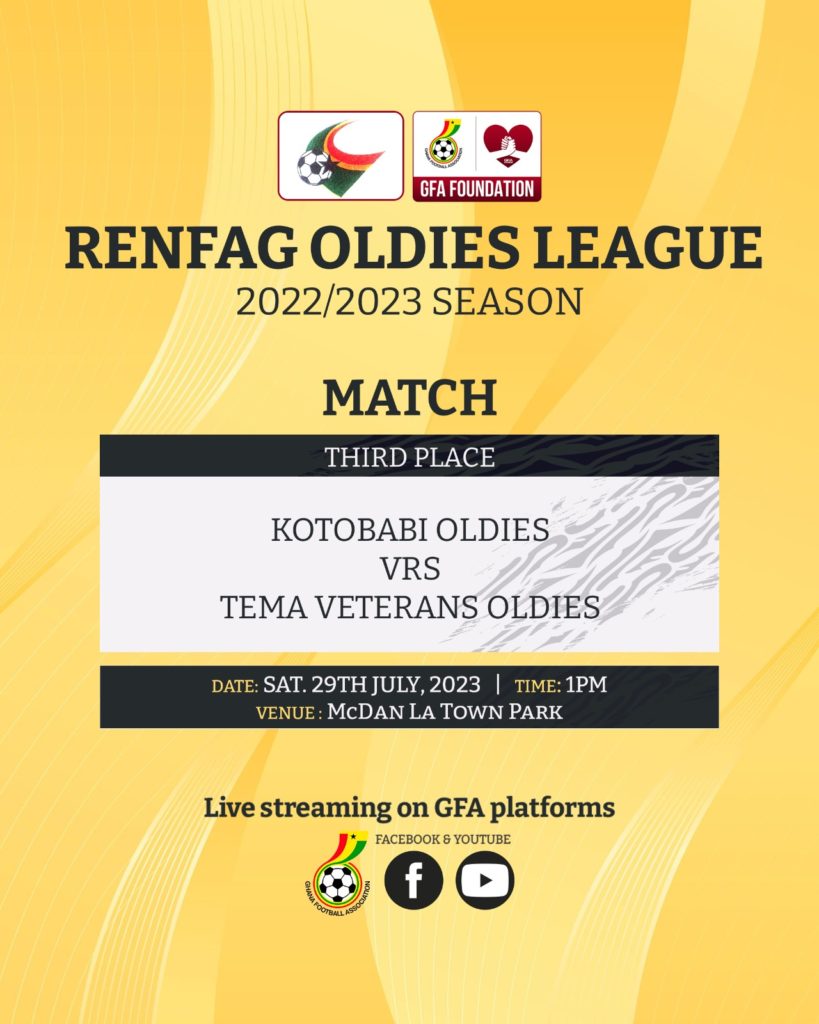 This will be preceded by the Third place match between Kotobabi Oldies vs Tema Veterans Oldies which will kick off at 1pm on Saturday.
The GFA Foundation has partnered the RENFAG for this year's Annual RENFAG Oldies League which saw 26 competing teams from the Greater Accra region divided into Four Groups.
As part of the partnership, the GFA will provide a trophy for the winner, plaques for the participating teams, medals and footballs for all the teams.
Both matches will stream live on the GFA Facebook page for the sporting public to relive the glory days of our retired national stars.
Here are the some of the retired players who will be lining up for the teams: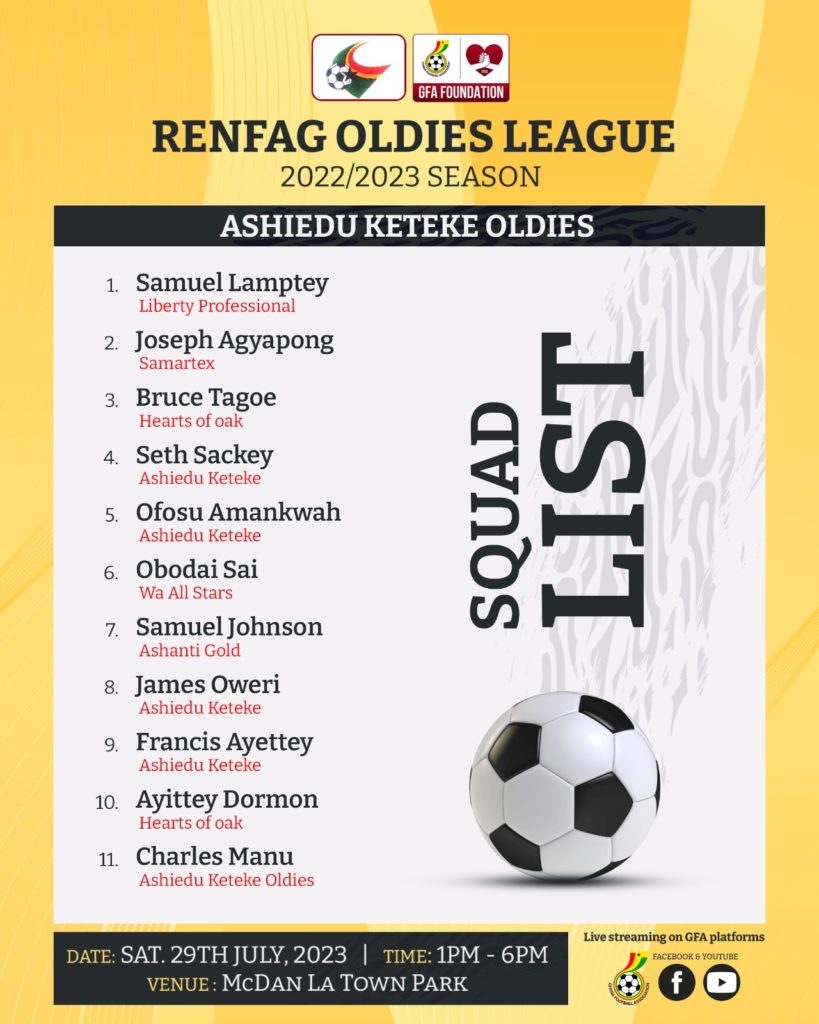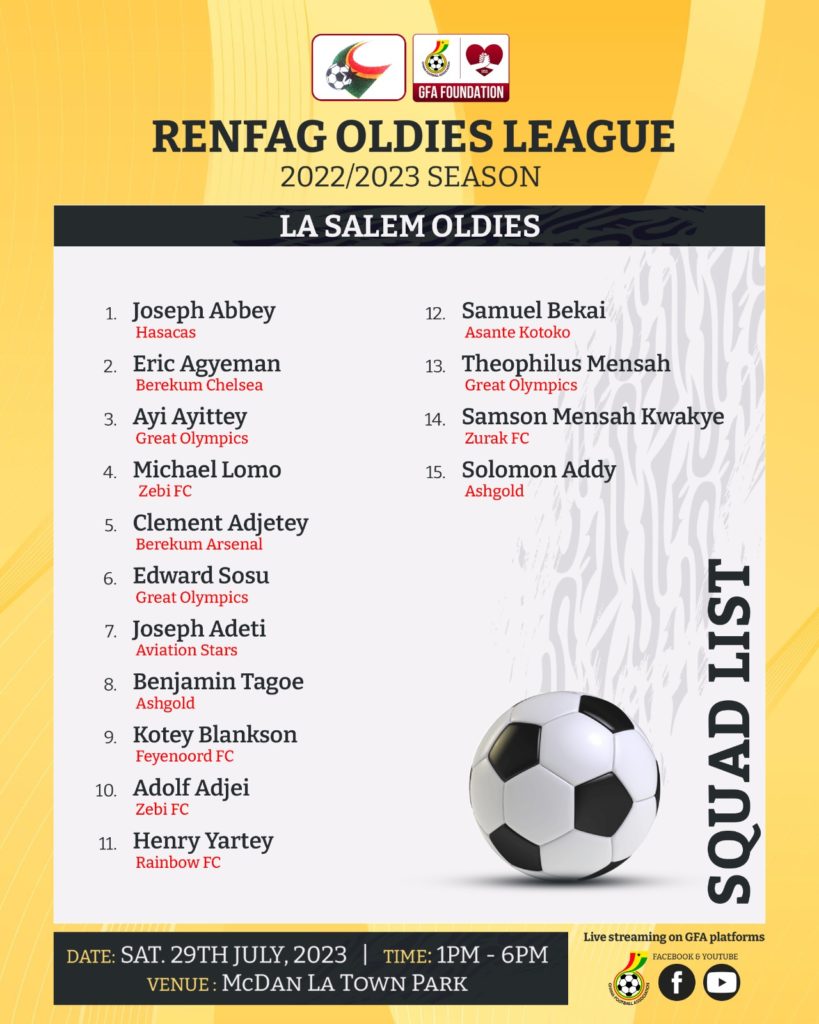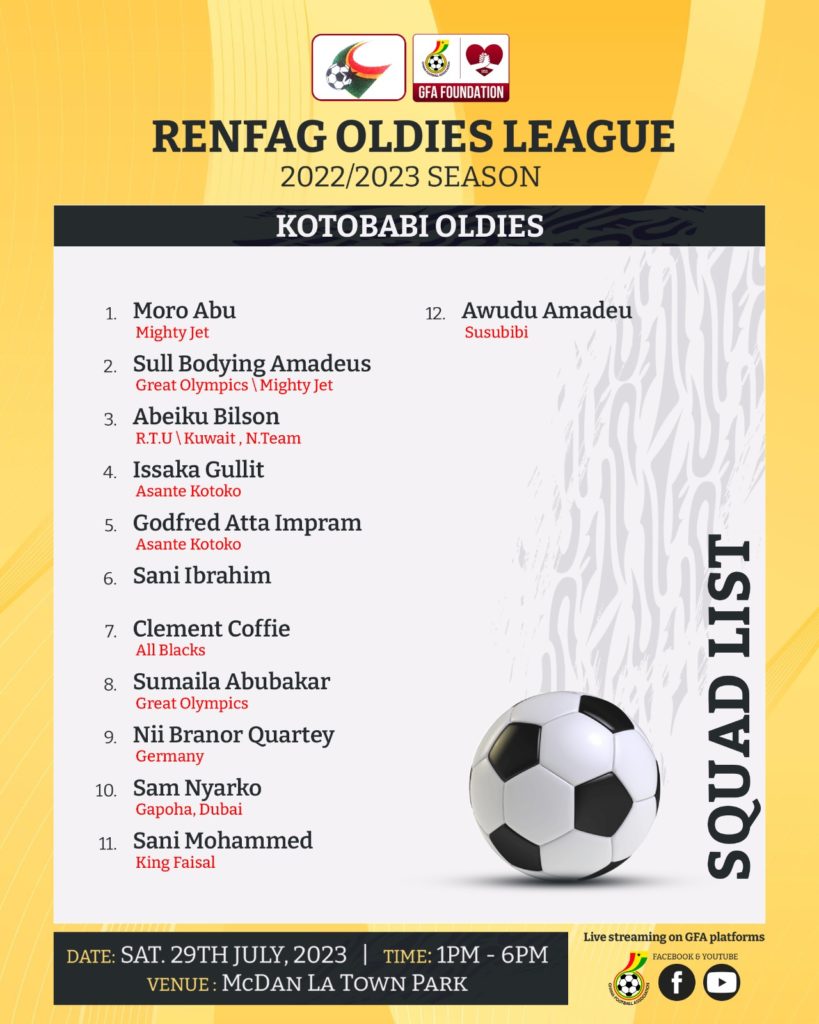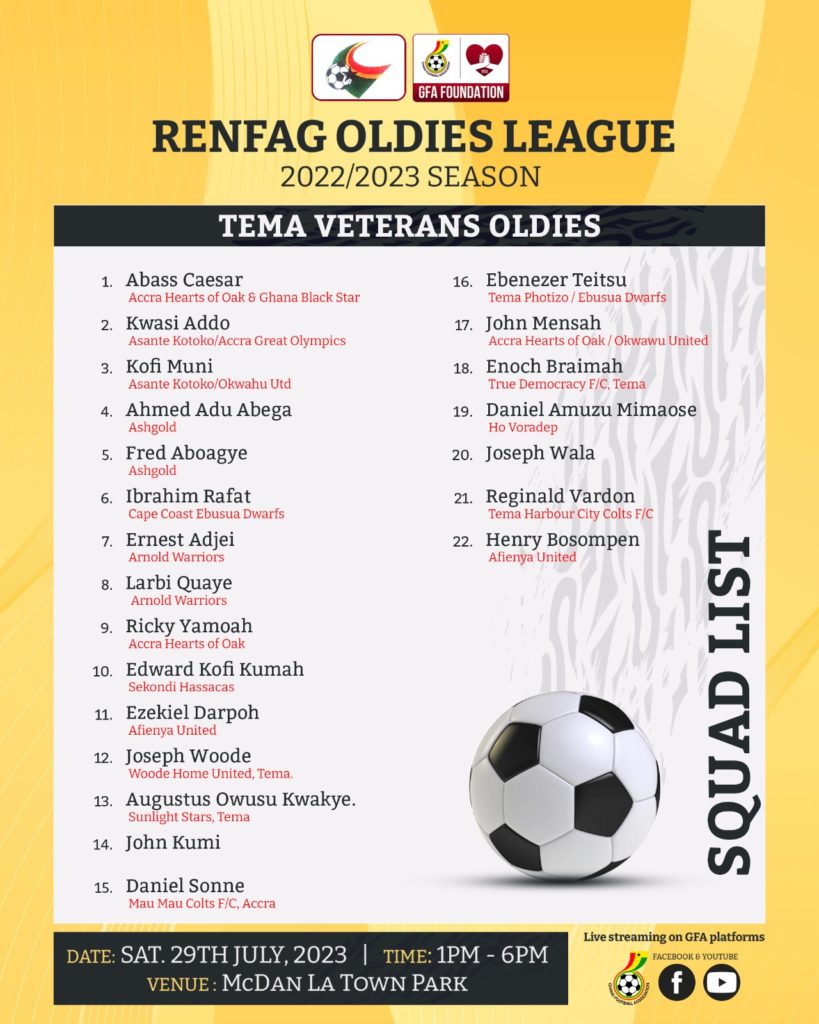 GFA COMMUNICATIONS