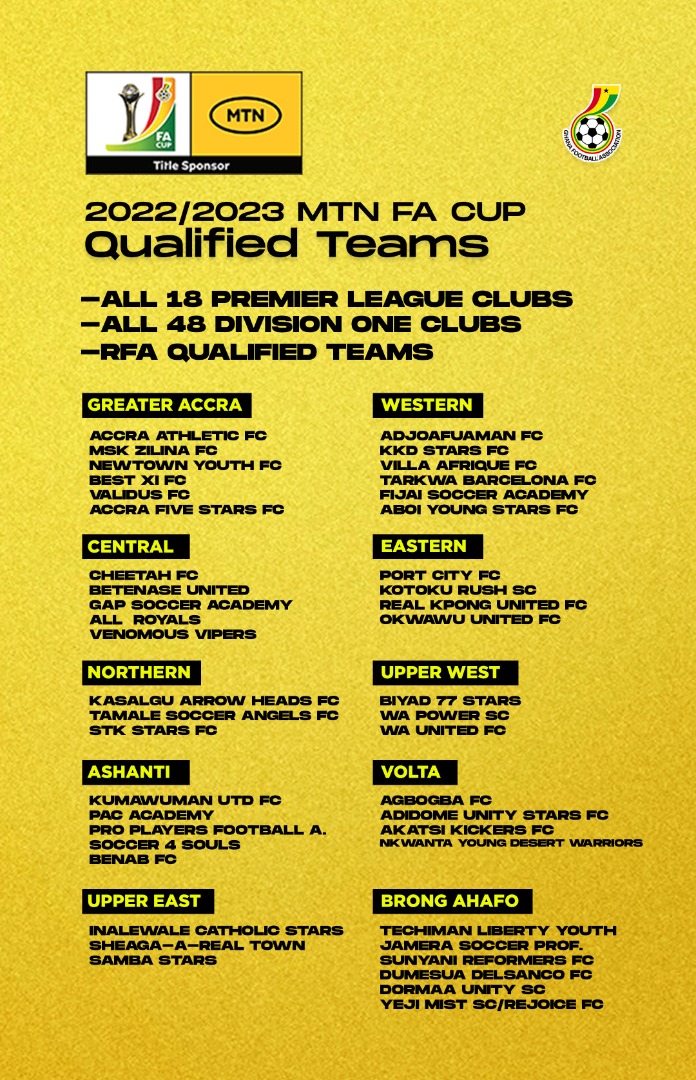 Some lower tier sides have gained qualification to participate in the 2022/23 edition of the MTN FA Cup competition which will kick off from Tuesday, November 1, 2022.
The Clubs qualified from the various football regional competitions across the country.
The lower tier sides will square off with clubs from the Division One League in the preliminary stage of the competition after the live draw which will be held at the GFA Secretariat on Tuesday, October 18, 2022.
Below are the qualified teams from the lower tier leagues: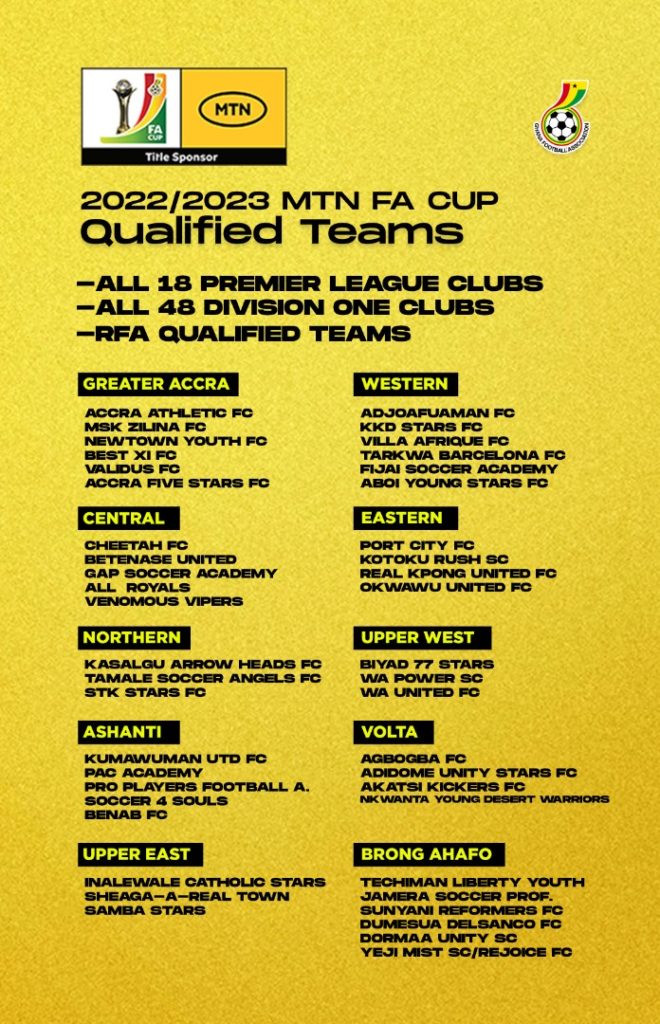 GFA COMMUNICATIONS