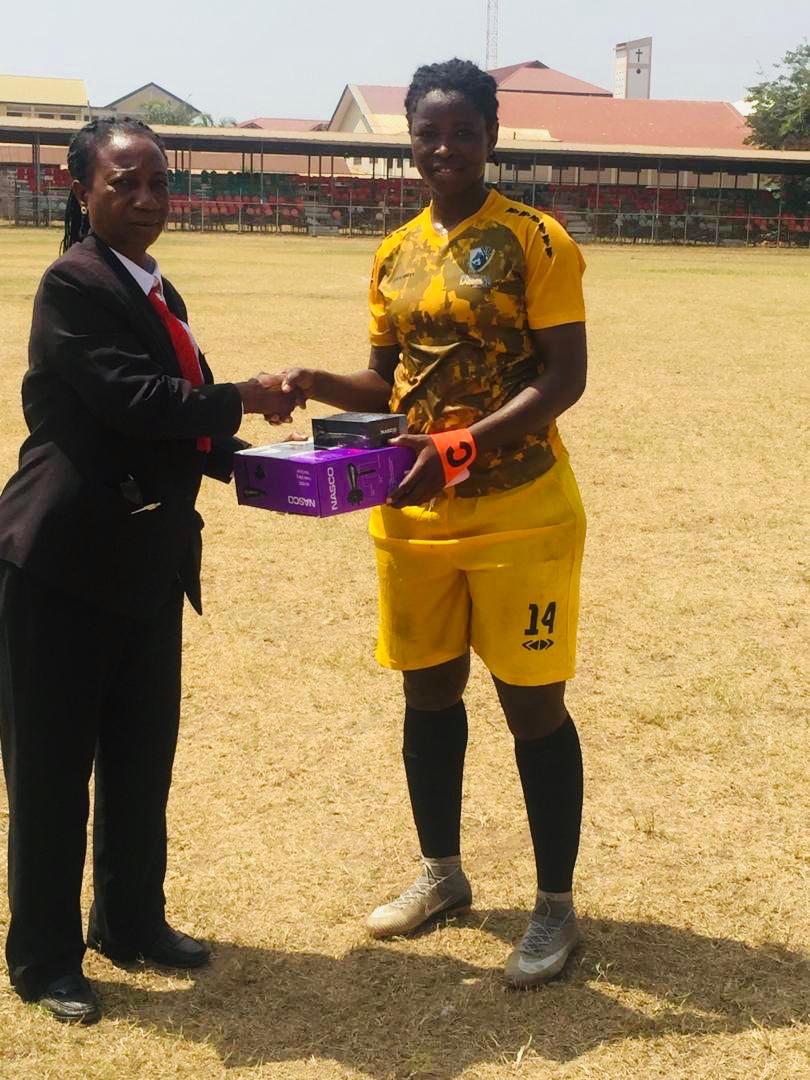 Prisons Ladies maintained their fine form with a lone goal home win against Pearl Pia Ladies in their Match Day Three of the Women's Premier League.
A sixth minute goal from Edith Sasakor was all that seperated the two sides as they played an entertaining game at the Sunyani Coronation Park.
The slim win also helped Prisons to overtake their rivals in second place on the northern zone standings.
In an early kick off, both sides started on an intense note but it was Prisons who made it count on the 6th minutes Edith Sasakor of Prisons Ladies had a long pass from the middle and calmly controlled it, took on three defenders before placing the ball at the back of the net.
That raised the tempo of the game as the visitors pushed for the equaliser. Pearl Pia had a chance when on the 27th minute they earned a free kick very close to the penalty box of prisons but the resultant kick was wasted.
Again on the 36th minute, Prisons Ladies goalkeeper Azume Adams was forced to make a super save to from a powerful shot to end the first half.
The second half continued from where it left off with Pearl Pia dominating the early minutes. But for the tight and experienced defence of homesters, they would have rewarded with the equaliser.
Pearl Pia got the advantage in a 50-50 ball but the final powerful shot hit the crossbar. Against the round of play, Prisons had a chance to double their lead on the 74th minute but the effort was bravely thwarted by Basira Alhassan the captain of Pearl pia Ladies.
Prisons tried another chance at goal again in thet dying minutes of the game but they were kept in check by Pearl Pia's defenders to leave the scoreline 1-0.
Basira Alhassan won the NASCO Player the player of the match.