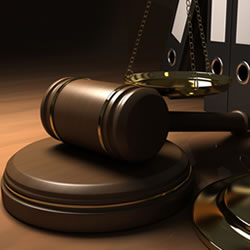 A protest filed by Prestige FC against Sporting Mirren for failing to produce the licences and commitment letters of their players for inspection before their Elite Clubs Cup match has failed.
The Disciplinary Committee of the Ghana Football Association in their ruling confirmed that the result of the first round match played played at the Nicholson Park, on December 14, 2014 which stood at 1-1 stands.
Prestige FC had claimed that Mirren promised to submit the licences before the end of the match but they did not. They petitioner continued that the match was therefore played under protest after pictures of the players of the respondent had been taken with the match officials.
The Petitioner demanded that the match points and three goals be awarded in their favour.
However, the Disciplinary Committee ruled that:
1. That per the provisions on page 7 of the Special Rules and Article 37(5) of the GFA General Regulations, the protest of Prestige FC shall fall and the match results of one-one shall stand.
2. That Sporting Mirren FC is hereby fined One Hundred and Twenty-Five Ghana Cedis (GHc125) per Article 16(5)(a) of the General Regulations to be paid to the GFA within fourteen (14) days upon receipt of this Decision.
3. That there shall be no order as to cost.
4. That any party dissatisfied with this Decision have within 24hrs of being notified to appeal against this Decision to the Appeals Committee(see page 7 of Special Rules)