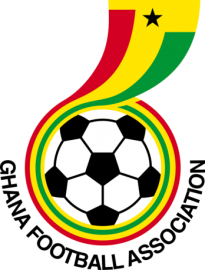 The Premier League Board (PLB) wishes to express its sincere gratitude to all stakeholders for their respective roles in ensuring what has been a succesful season.
The commencement of the season was unduly delayed, as it was shrouded in uncertainties following prolong judicial processes. Again, our former title sponsors suspended their sponsorship of the league when we were preparing for the new season.
In the midst of all the factors which threatened to derail the league, our stakeholders, particularly the clubs, put in extra effort and this year's competition has been successful.
We are immensely grateful to the GFA Executive Committee and other internal and external stakeholders whose roles have direct bearing on the running of league. We also appreciate the efforts of our broadcast partners, Supersport for the quality production they offered us.
Without doubt, this season has been one of the most competitive and exciting seasons we have seen in recent times.
The competitiveness of the league is butressed by interesting statistics of the league. As at match day 28, three clubs were potential champions, and only one club had been relegated, with the other two slots for relegation unknown.
The competition for the goal king race was also intense as many players battled to upstage each other.
In terms of attraction, we cannot forget the multiple braces, hat-tricks recorded, breathtaking goals, including that of goalkeeper Philemon McCarthy and Bright Adjei's two super goals which won global acclaim as "CNN Goal of the week" on two occasions.

Attendance to matches across the country improved considerably, resulting in the highest return of gate proceeds ever.
We couldn't have achieved all these without the invaluable contribution of the media. The PLB appreciates the immense contribution of the media through their extensive coverage of the league.
As we take a short-break, we hope to have an overview of the season's activities to identify and improve any shortcoming for a better league next season.
The PLB takes this opportunity to congratulate Wa All Stars for emerging winners of the 2015/2016 Ghana Premier League.
SIGNED :
PREMIER LEAGUE BOARD