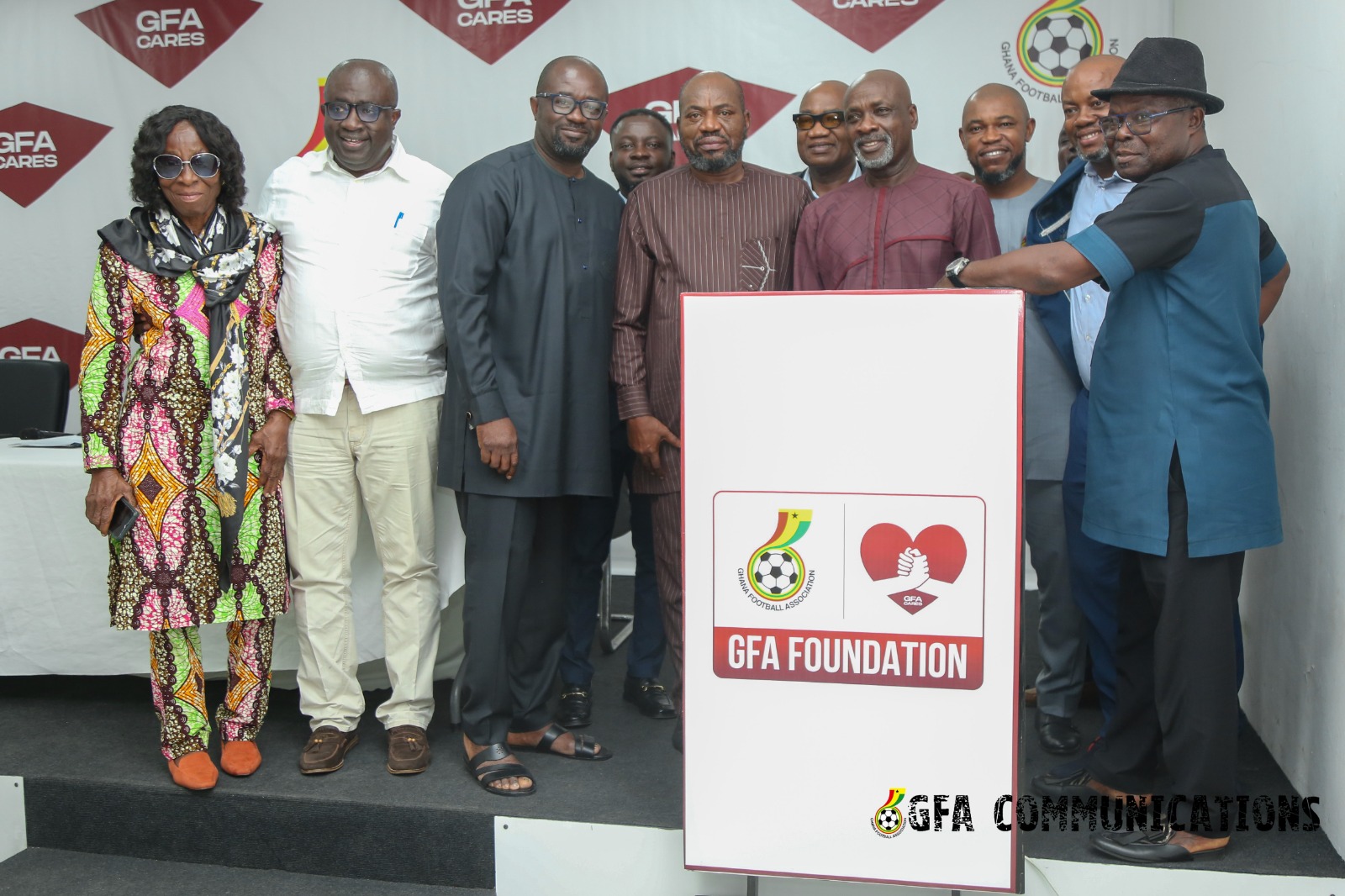 The Ghana Football Association (GFA) has outlined the functions of the Board of Trustees of the GFA Foundation. According to President Simeon-Okraku, the Foundation was set up to positively impact lives through the support of national and international development initiatives and goals.
President Simeon-Okraku was speaking at the launch of the GFA Foundation in Accra on Tuesday, April 18, 2023.
The Board of Trustees of the GFA Foundation is chaired by astute chartered Insurer Daniel Awuah Darko with Isaac Osei Yeboah of Asante Gold Corporation – a mining form in Bibiani serving as Vice Chairman.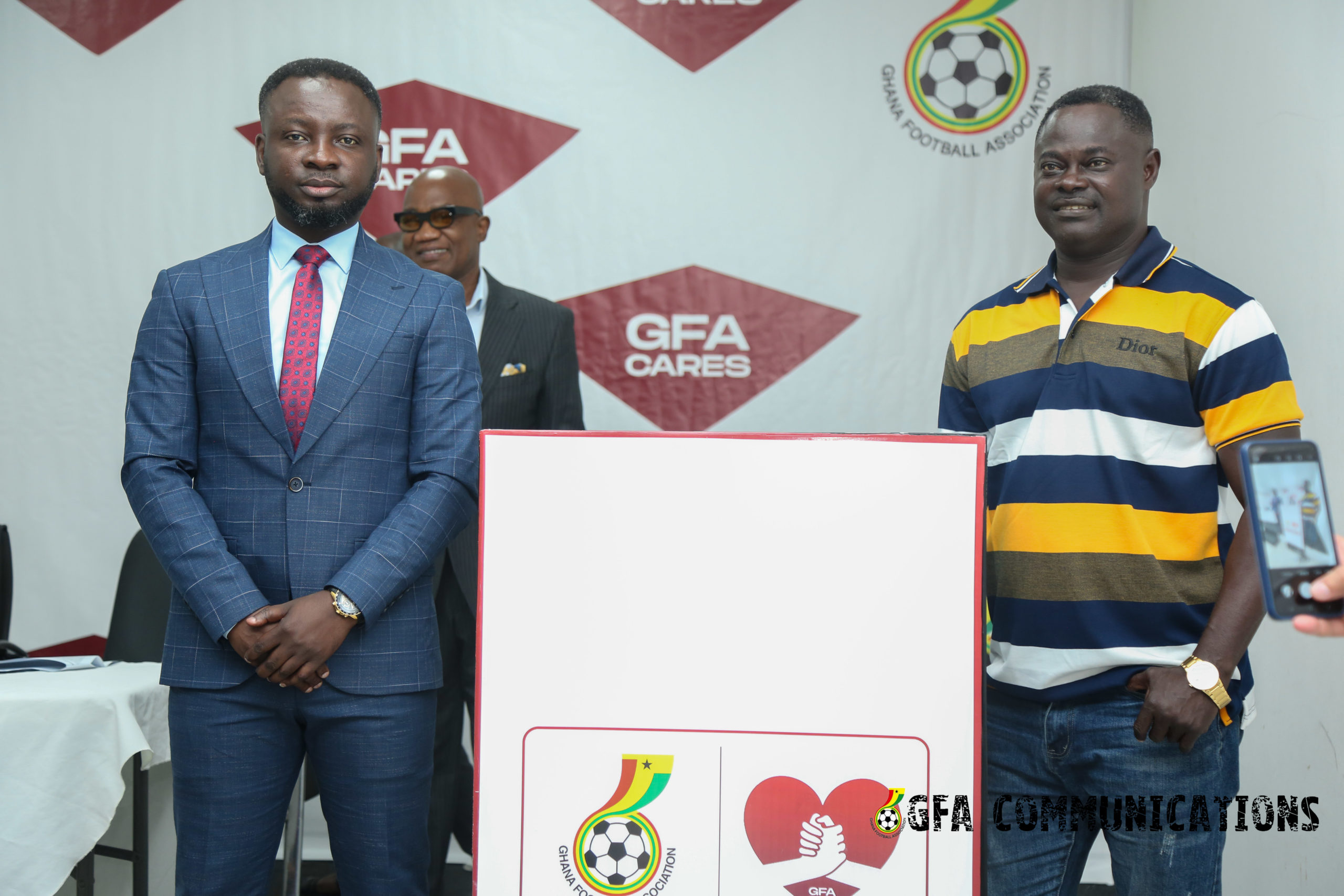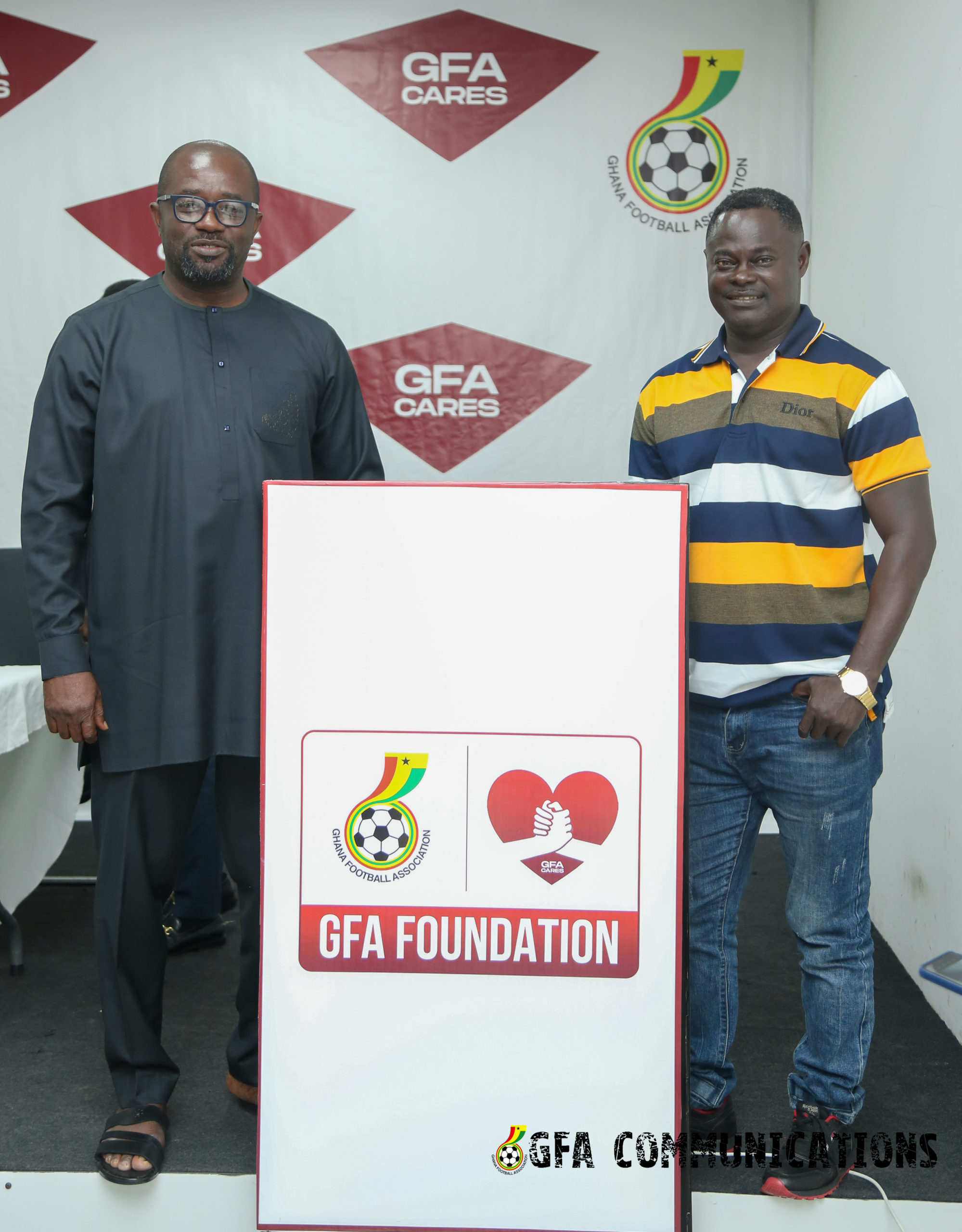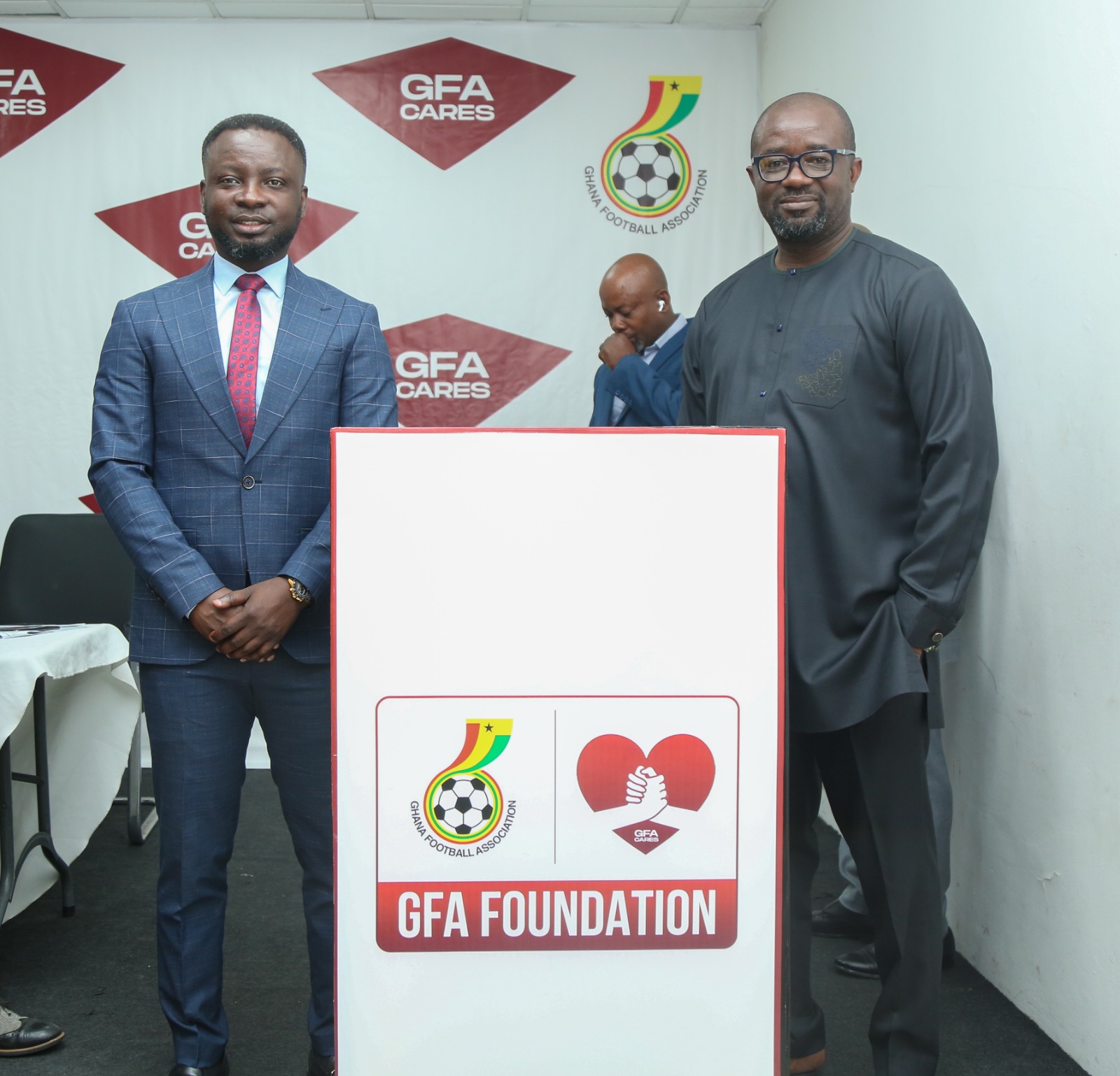 Other Members of the Board include Corporate Affairs expert Sylvia Owusu-Ankomah, GFA Executive Council member, Frederick Acheampong and former Ghanaian International footballer Nii Odartey Lamptey.
The functions of the Board are as follows:
To make policies and recommendations fir the effective running of the Foundation
TO approve the annual programmes for the Foundation and provide financial oversight
To evaluate and approve projects to be undertaken by the Foundation
To propose fund raising strategies and activities for the Foundation
To ensure positive reputation and high social impact of the Foundation
To ensure that projects and programmes of the Foundation are well executed within time and budget
To attend Board meetings regularly and take decisions for the furtherance of the objectives of the Foundation.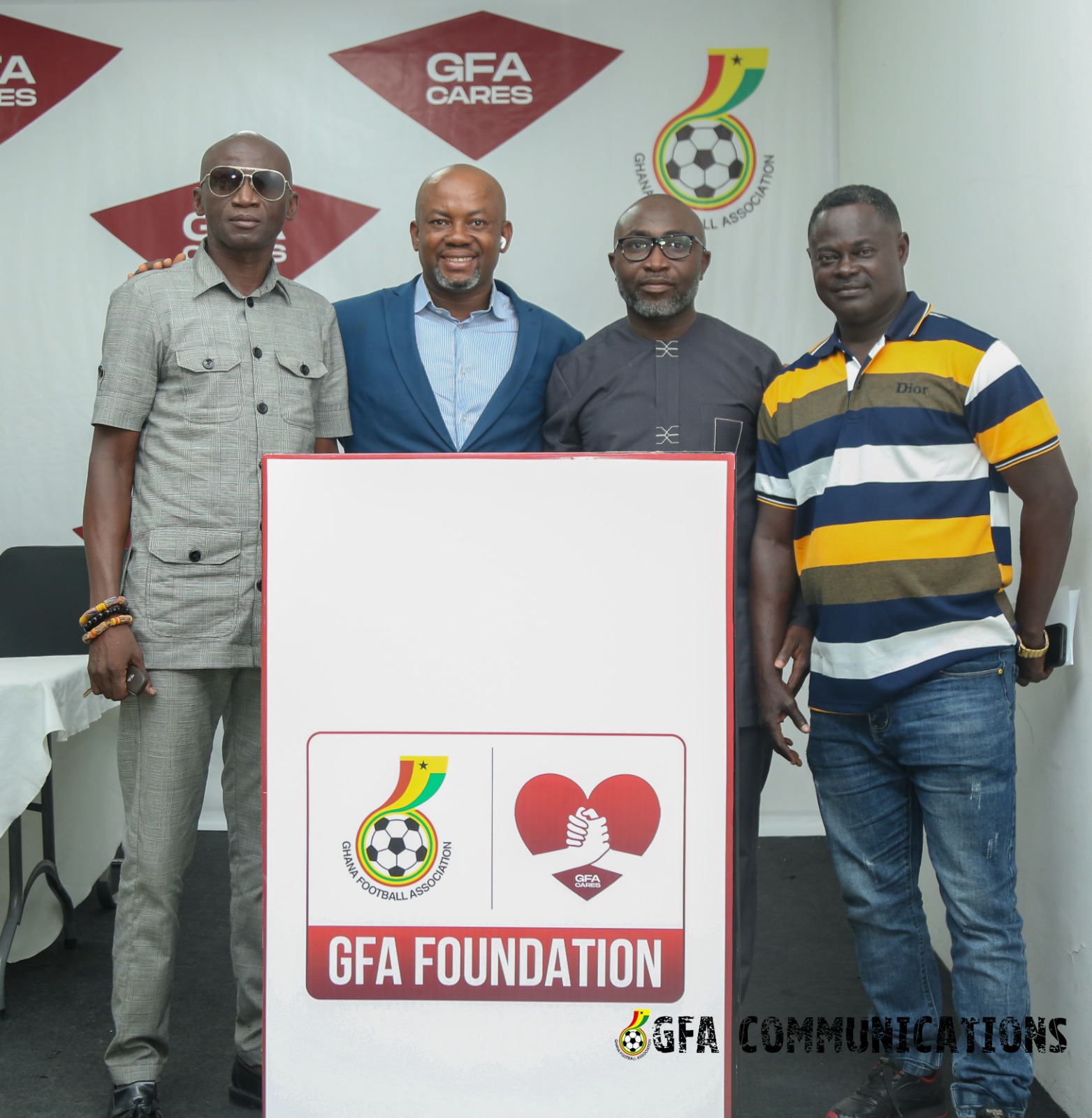 The Ghana Football Association has also appointed marketing, corporate social responsibility, corporate communications, project management, community relations, events and stakeholder management expert Malcom Frazier Appeadu as Director of the Foundation.  Malcom previously had stints with Tigo Ghana and the Rlg Foundation where he was responsible for its set-up, managing all social investments and employee volunteer programmes.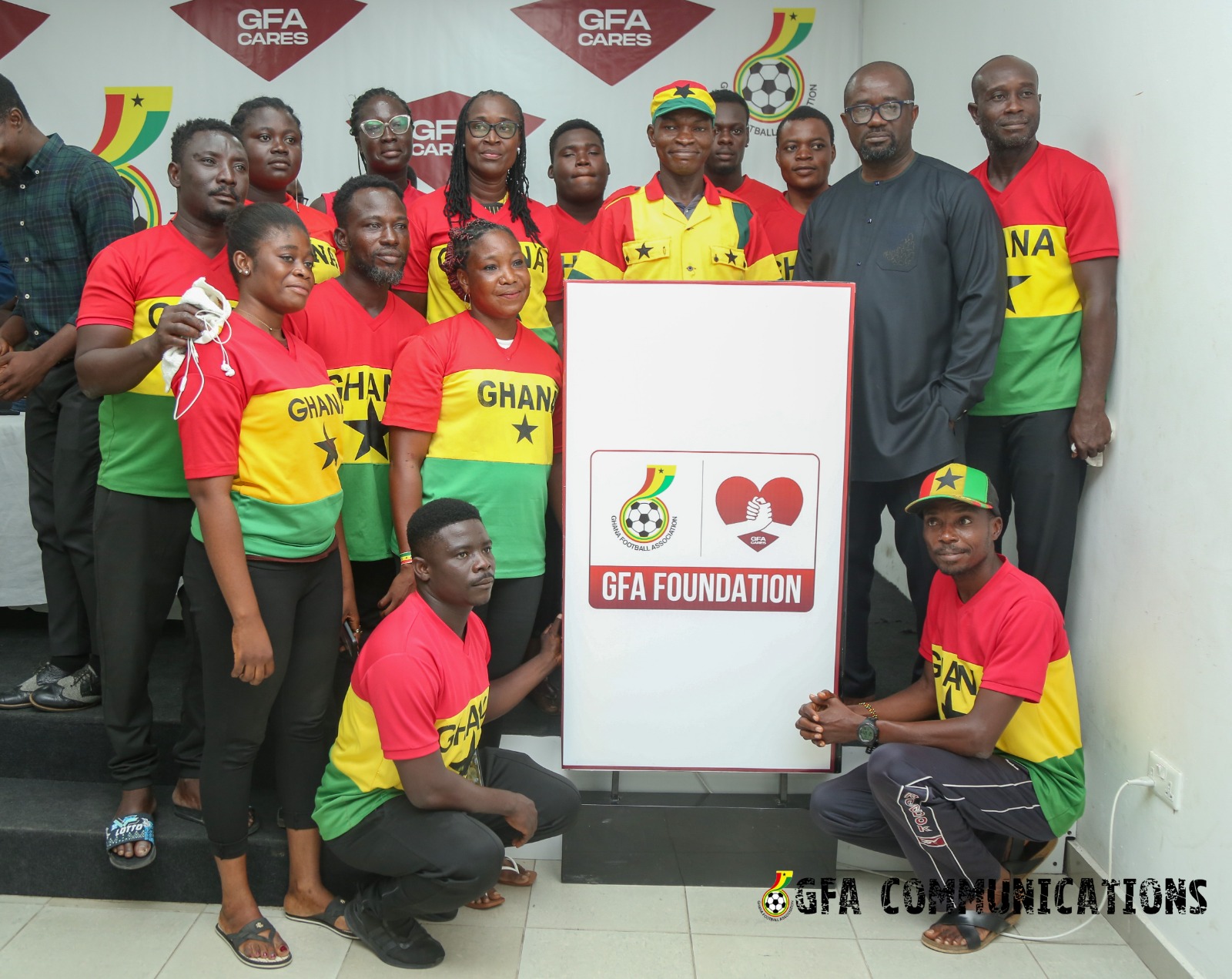 In attendance were President Kurt Edwin Simeon-Okraku and Vice President Mark Addo. Others included Executive Council Members Madam Habiba Atta Forson, George Amoako, Dr. Tony Aubynn, Nana Sarfo Oduro, Kingsley Osei Bonsu, Linford Asamoah Boadu and Samuel Anim Addo.
GFA COMMUNICATIONS