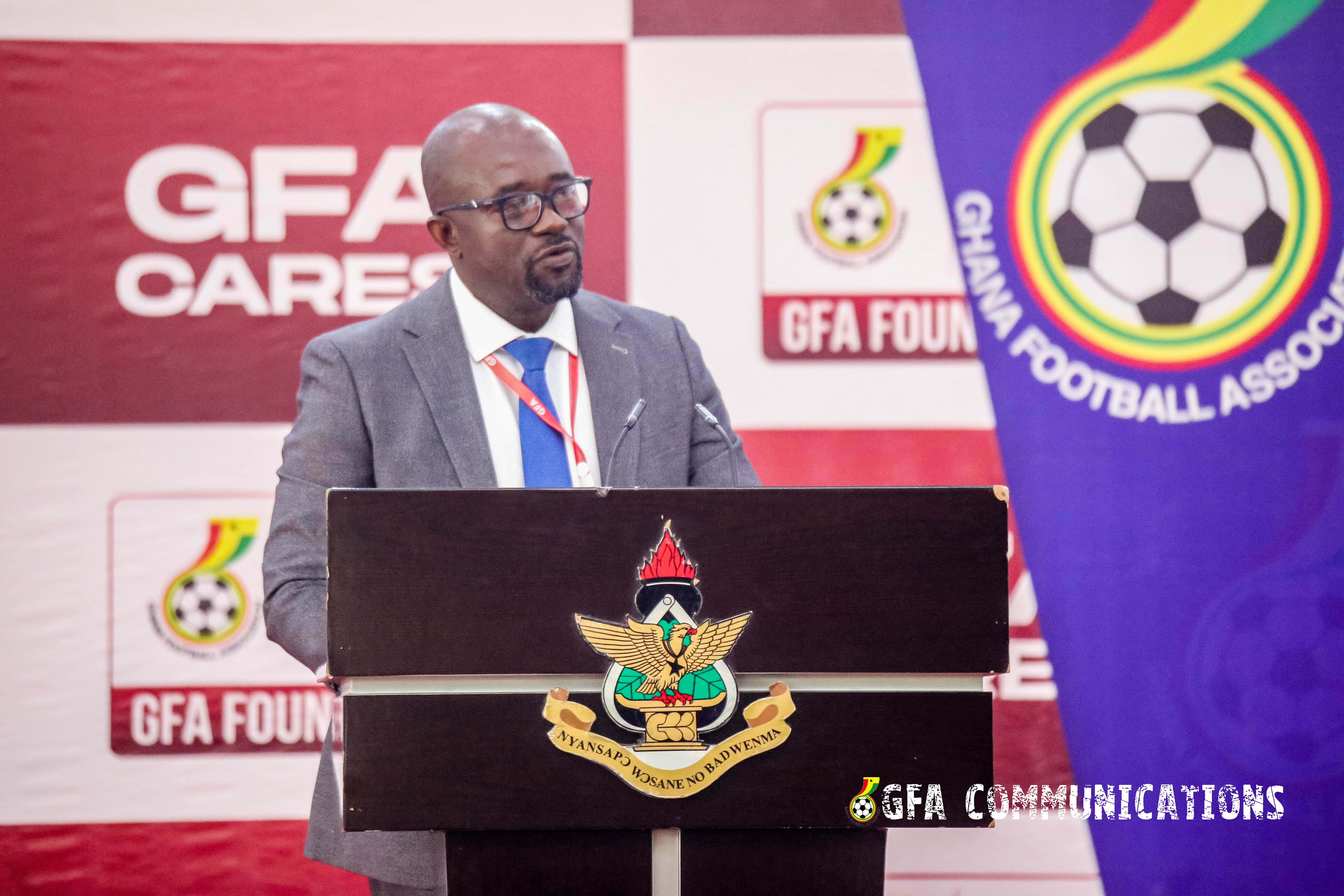 President of the Ghana Football Association Kurt Edwin Simeon-Okraku has laid out top level policies, Interventions and strategies for the various facets of the football ecosystem for next season and beyond.
President Simeon-Okraku delivered these sound policies and strategies at the 29th ordinary session of Congress at the Great Hall of the Kwame Nkrumah University of Science and Technology (KNUST) on Monday, July 10, 2023.
The policy document called Fixingthefundamentals Part II is geared towards solving identified needs in the football ecosystem.
The interventions and policies are product specific - ranging from the bus strategy for Premier League, Division One League as well as the Women's Premier League. He also touched on the supply of free footballs to Premier League, Division One League and Women's Premier League clubs.
Other areas include solving identified administrative pitfalls, coaching, the famous Catch Them Young Refereeing policy, Interventions for the Regional Football Associations and continue investment in Juvenile football.
The details are as follows: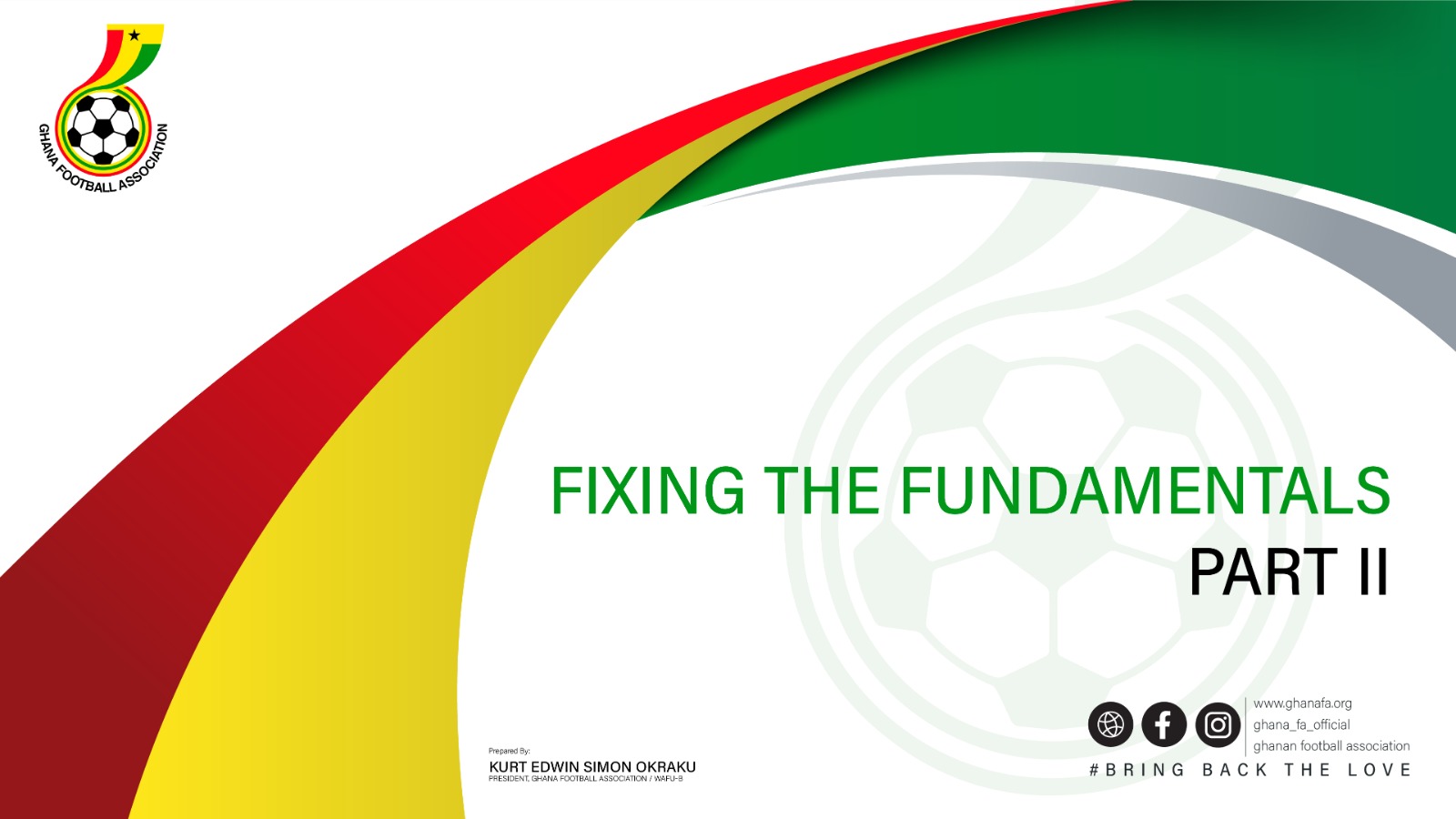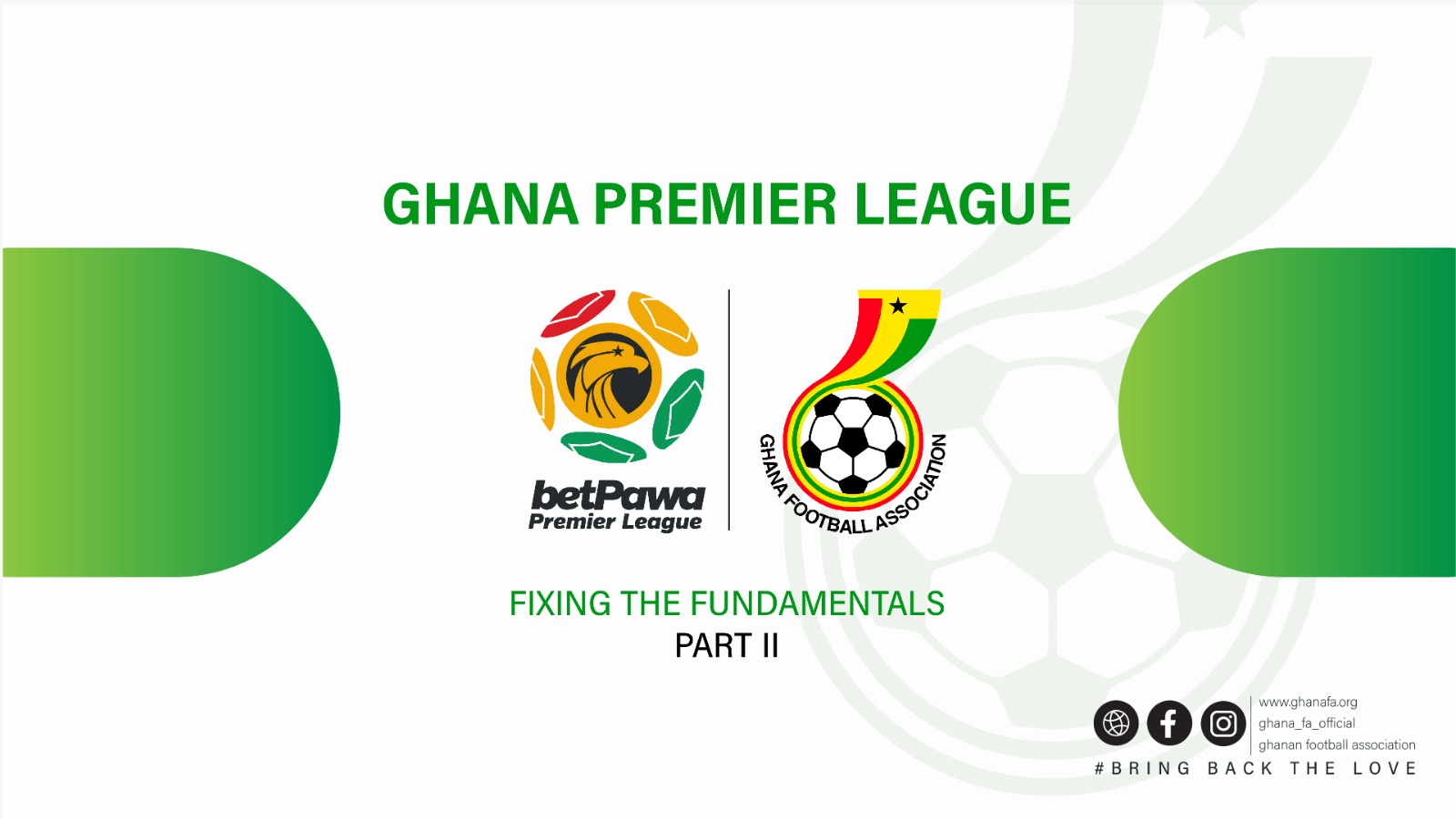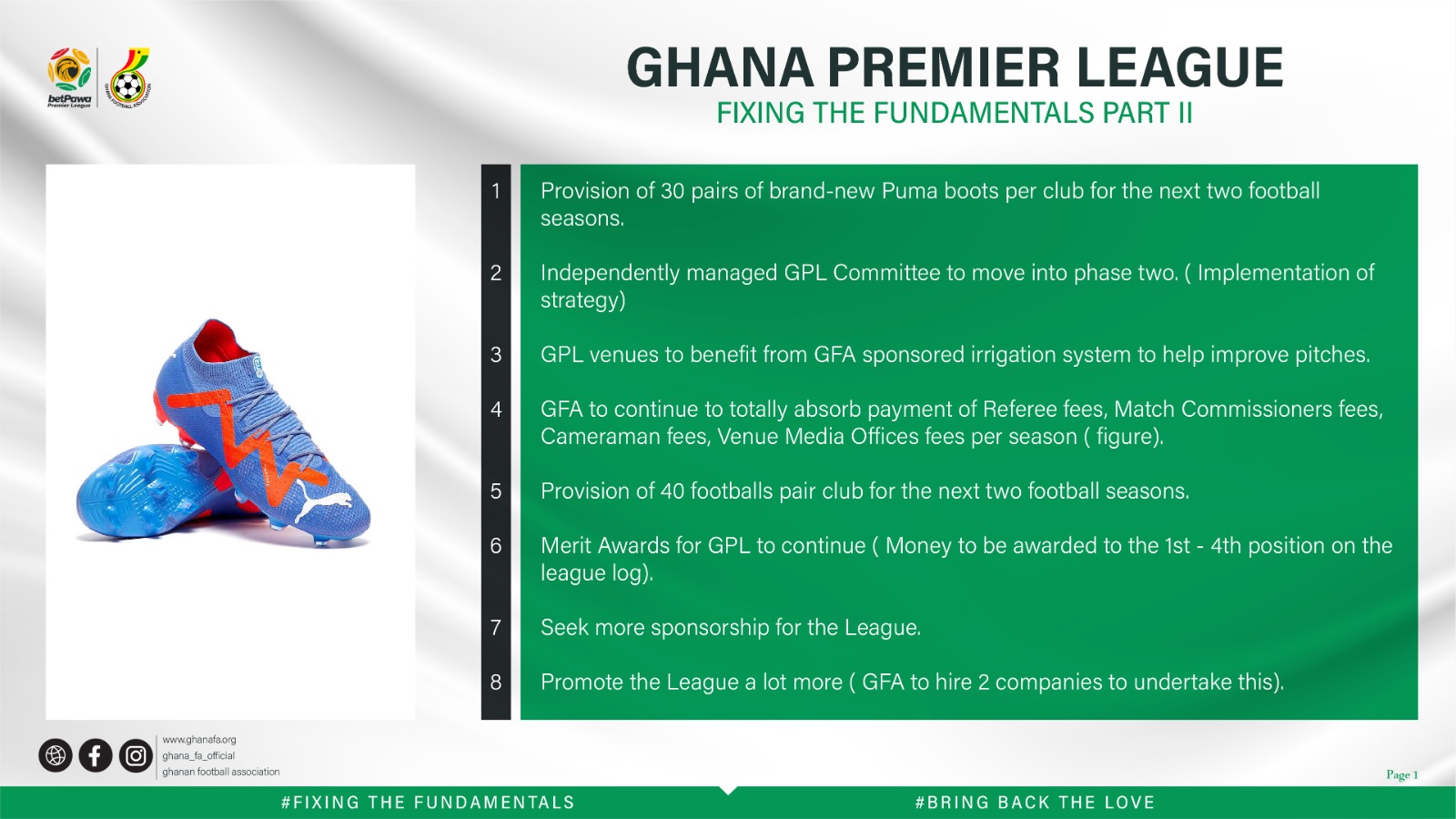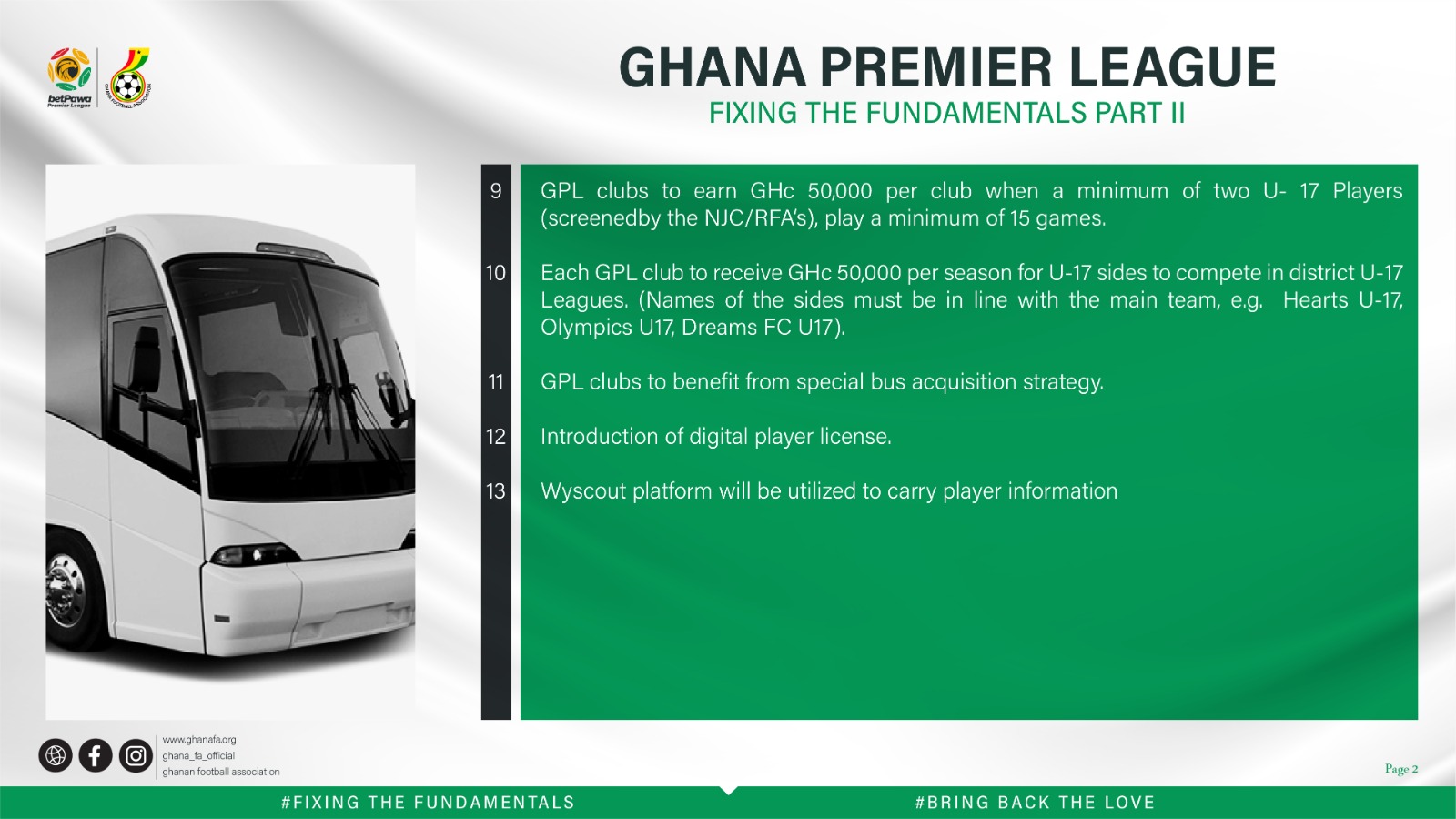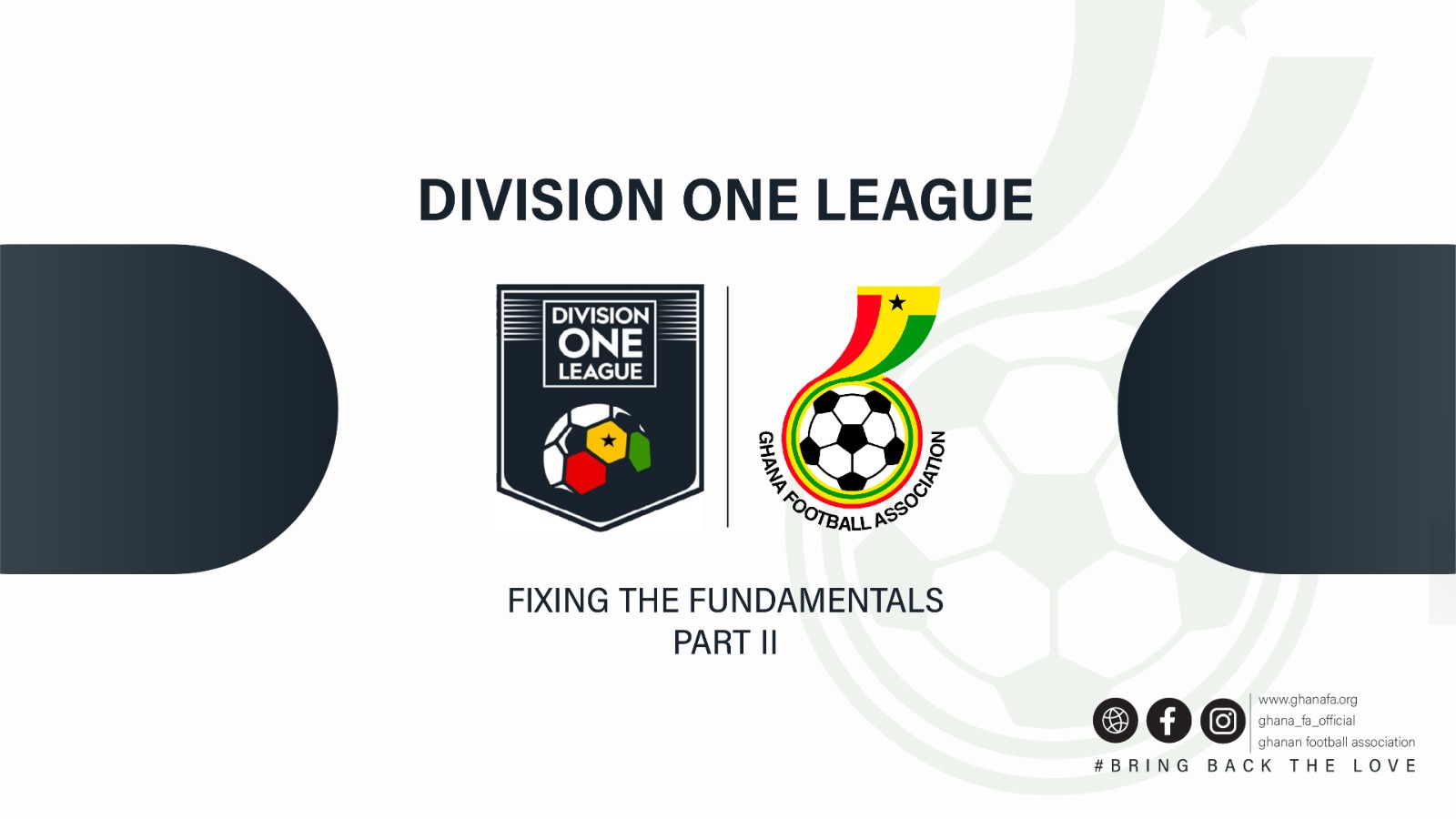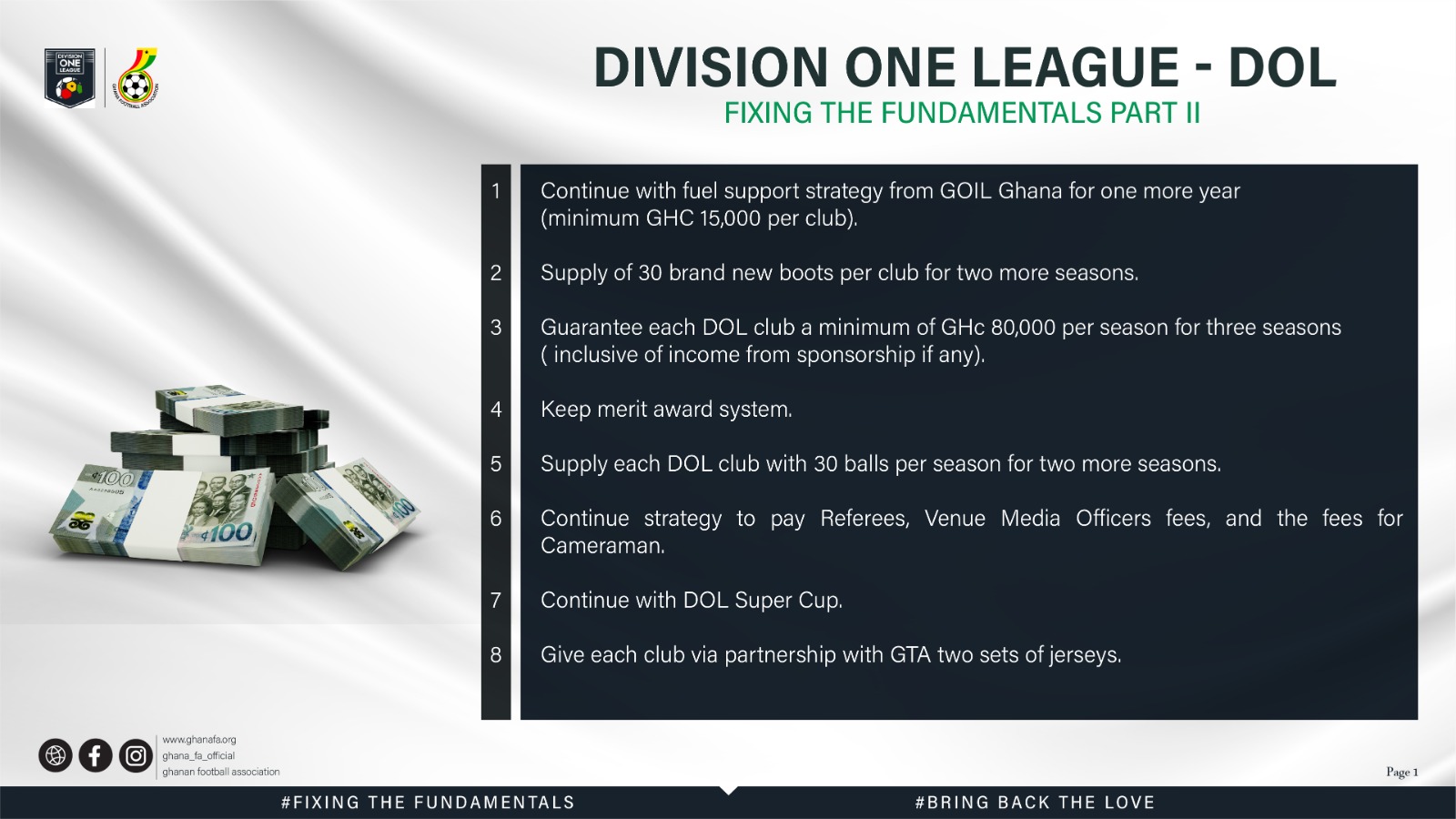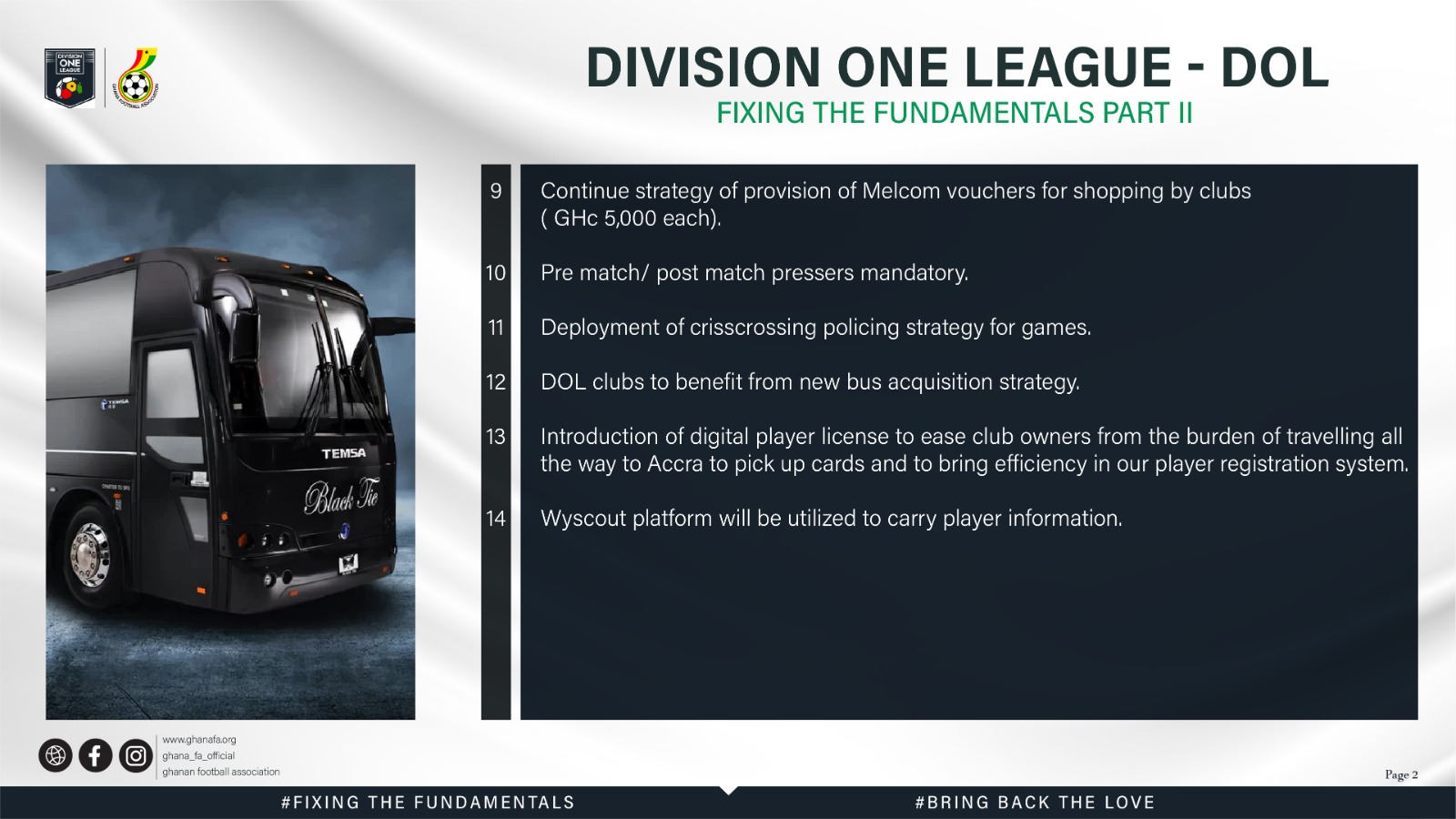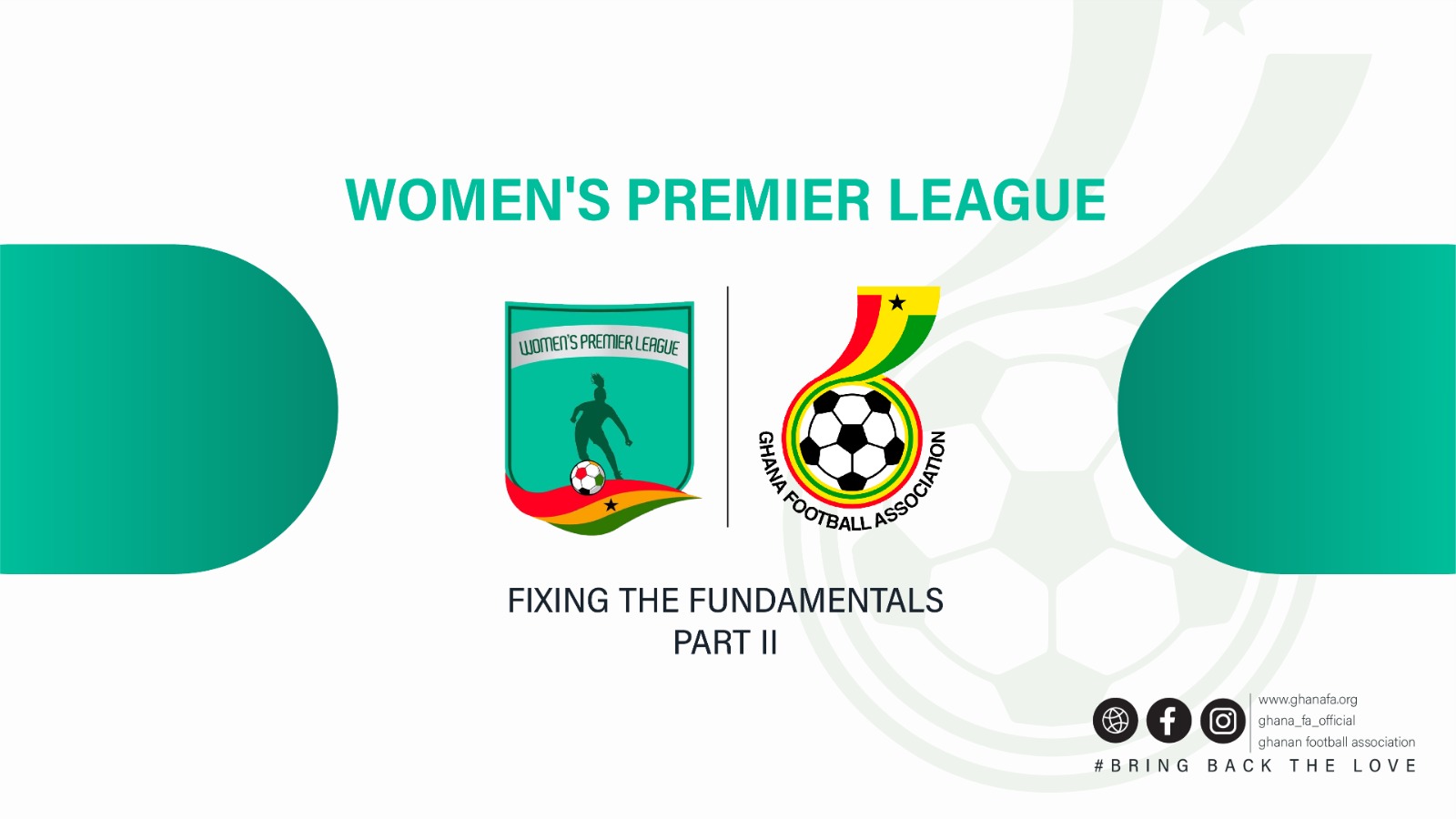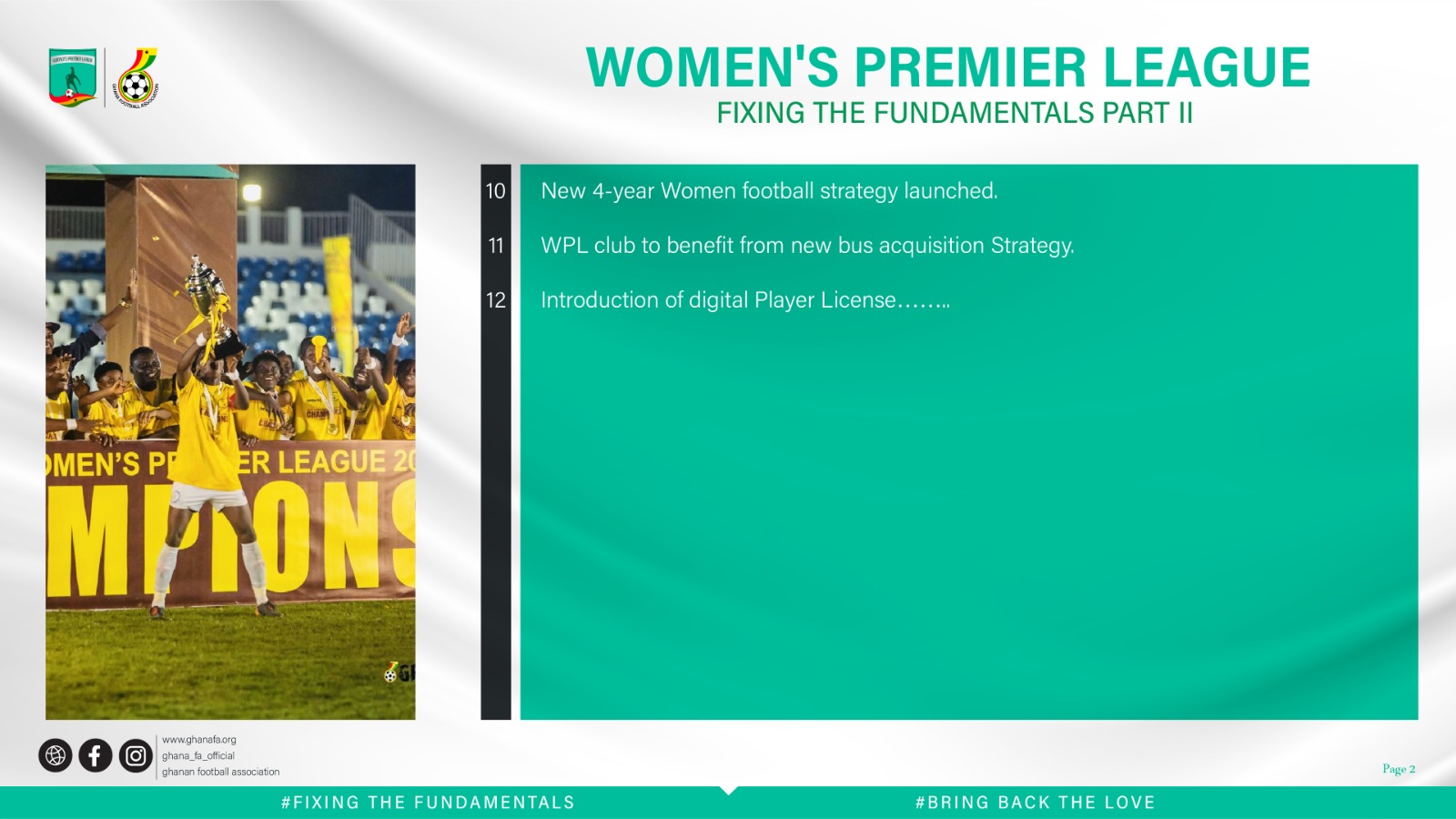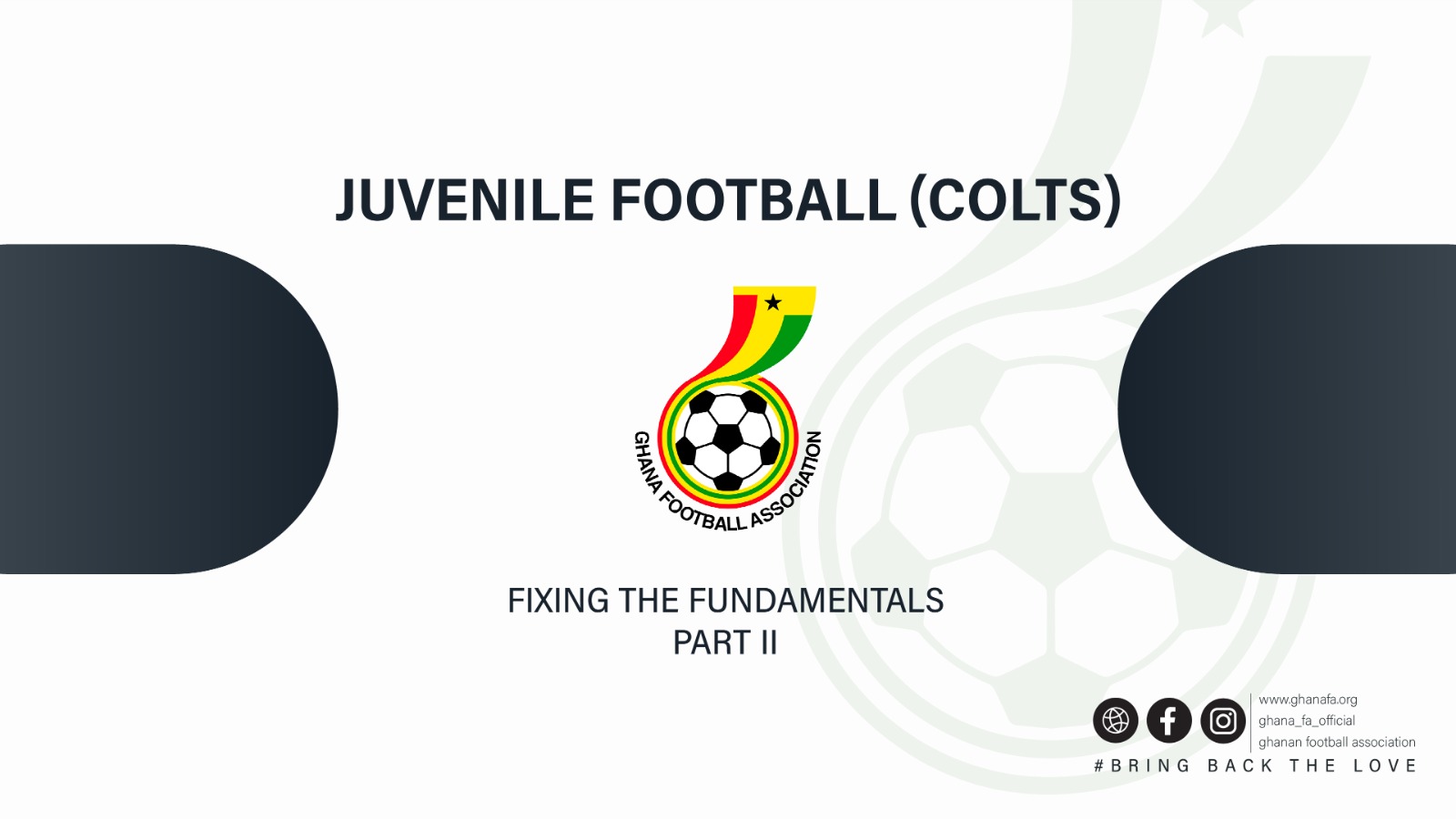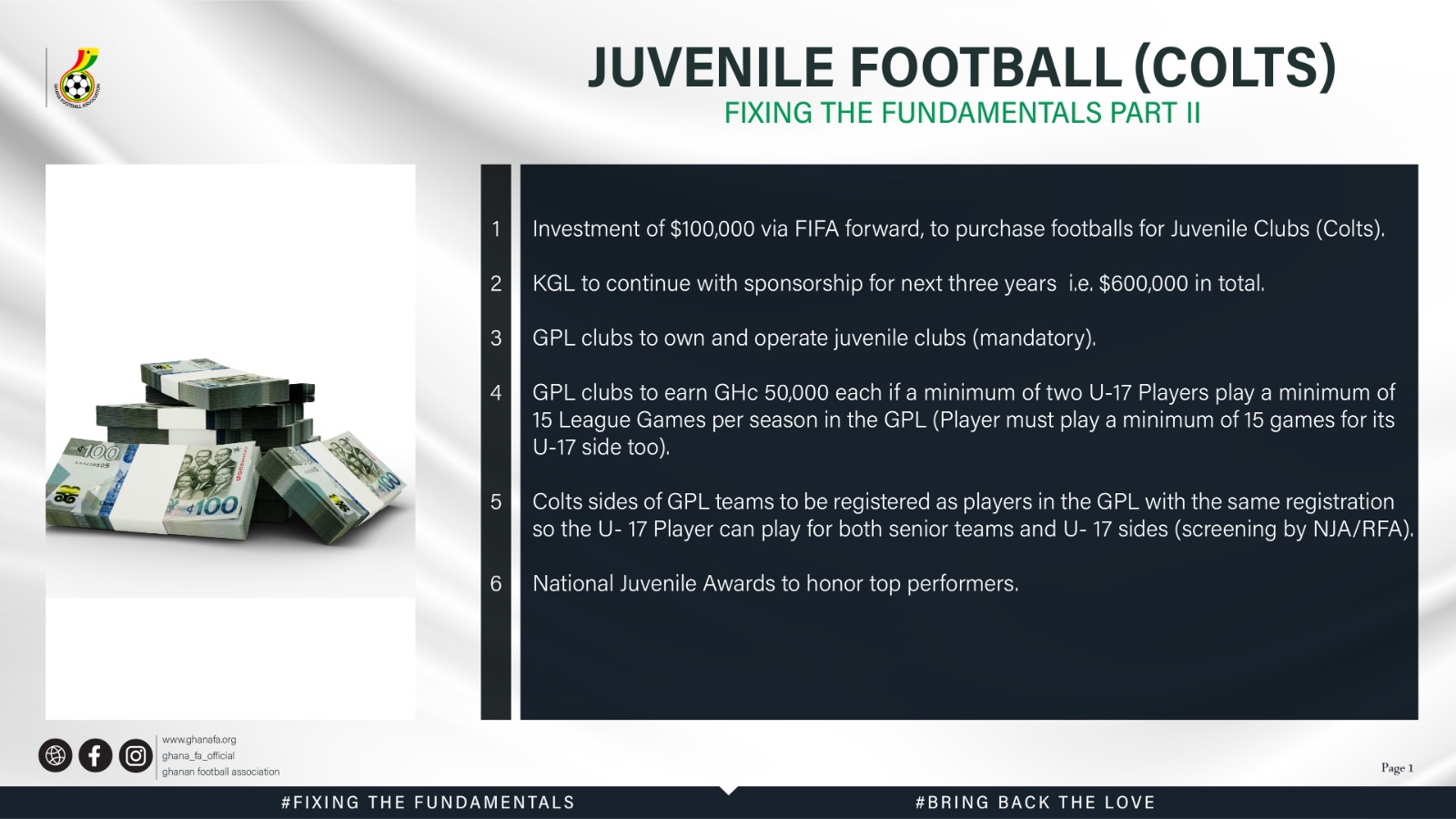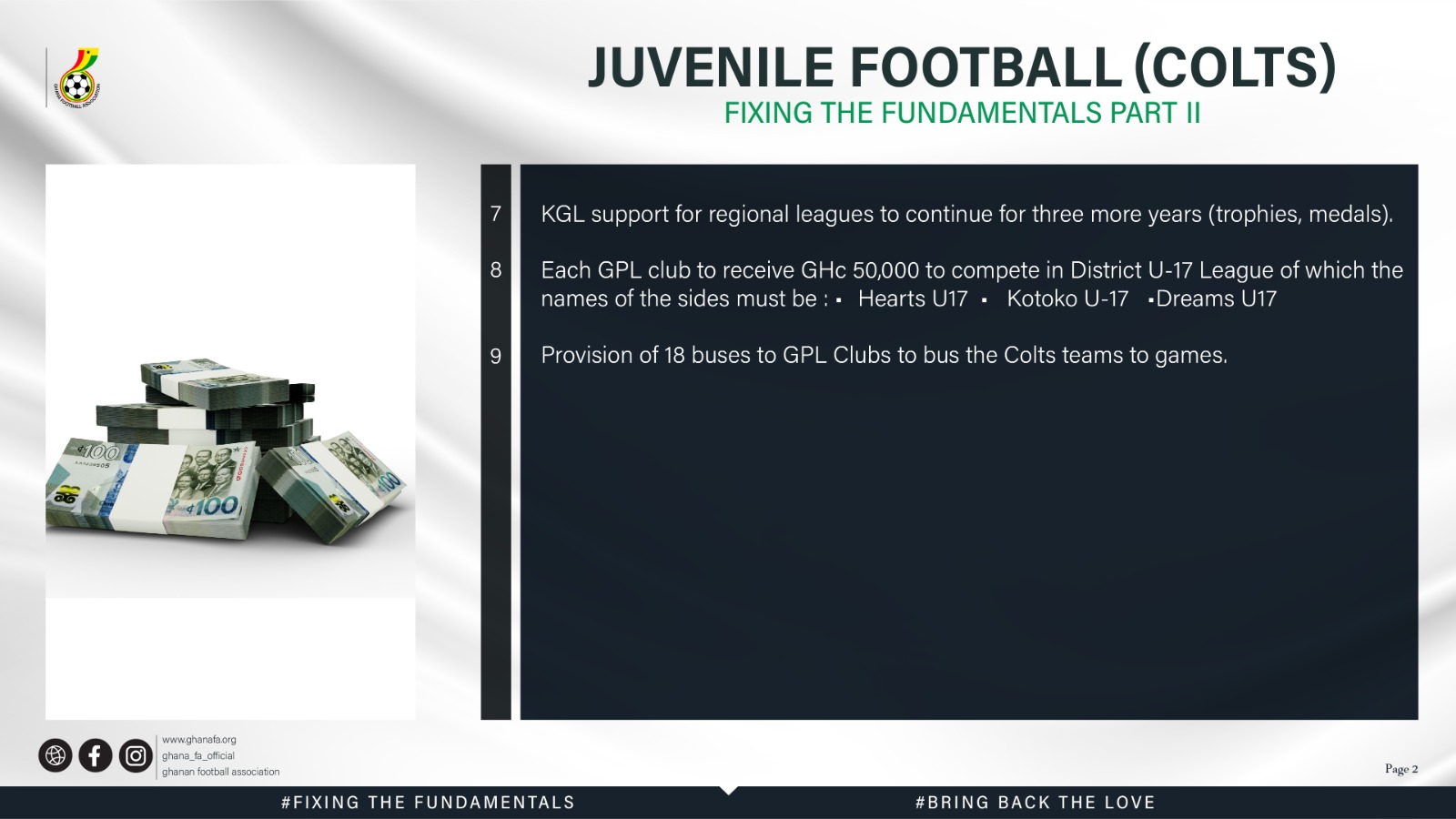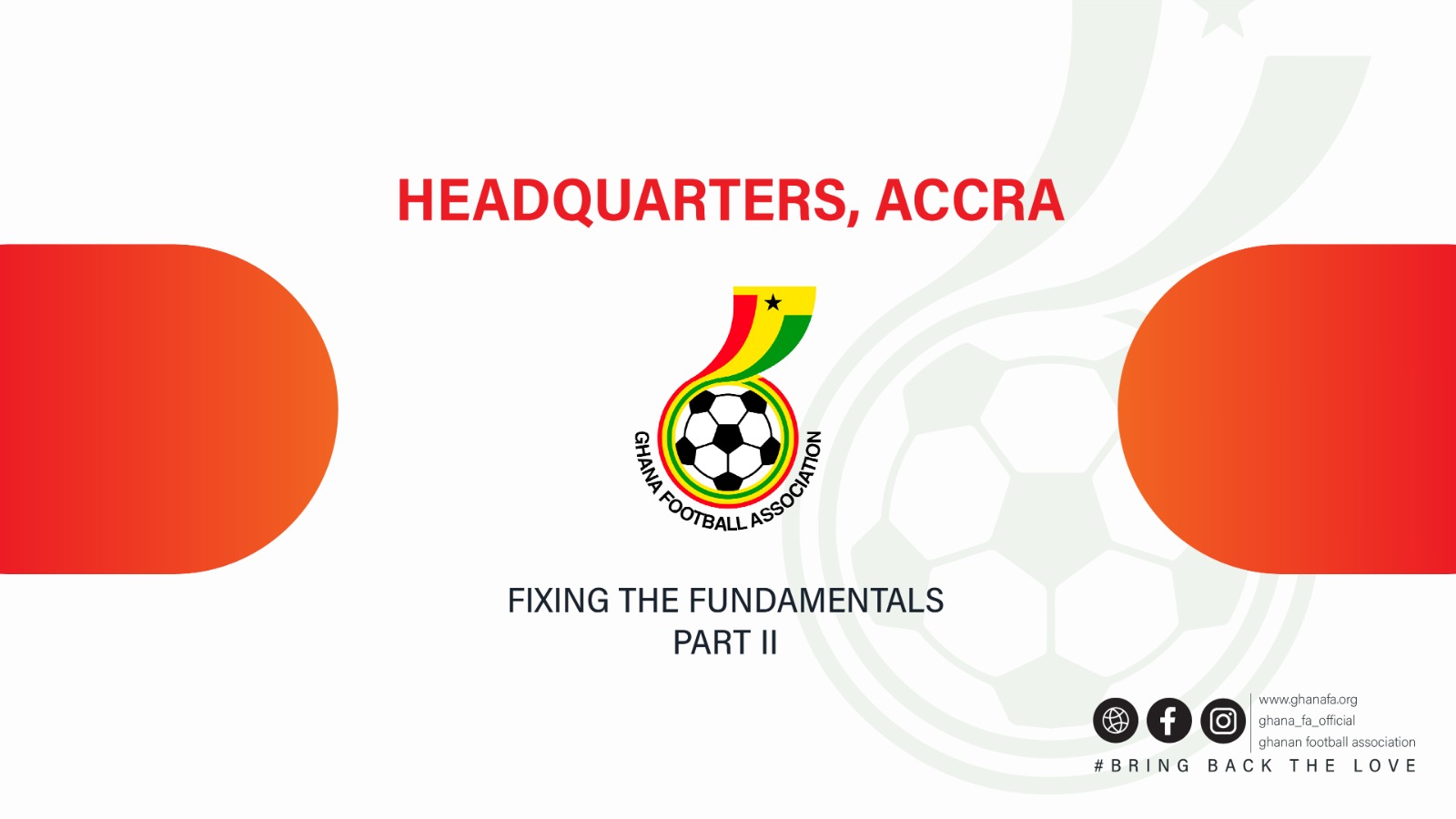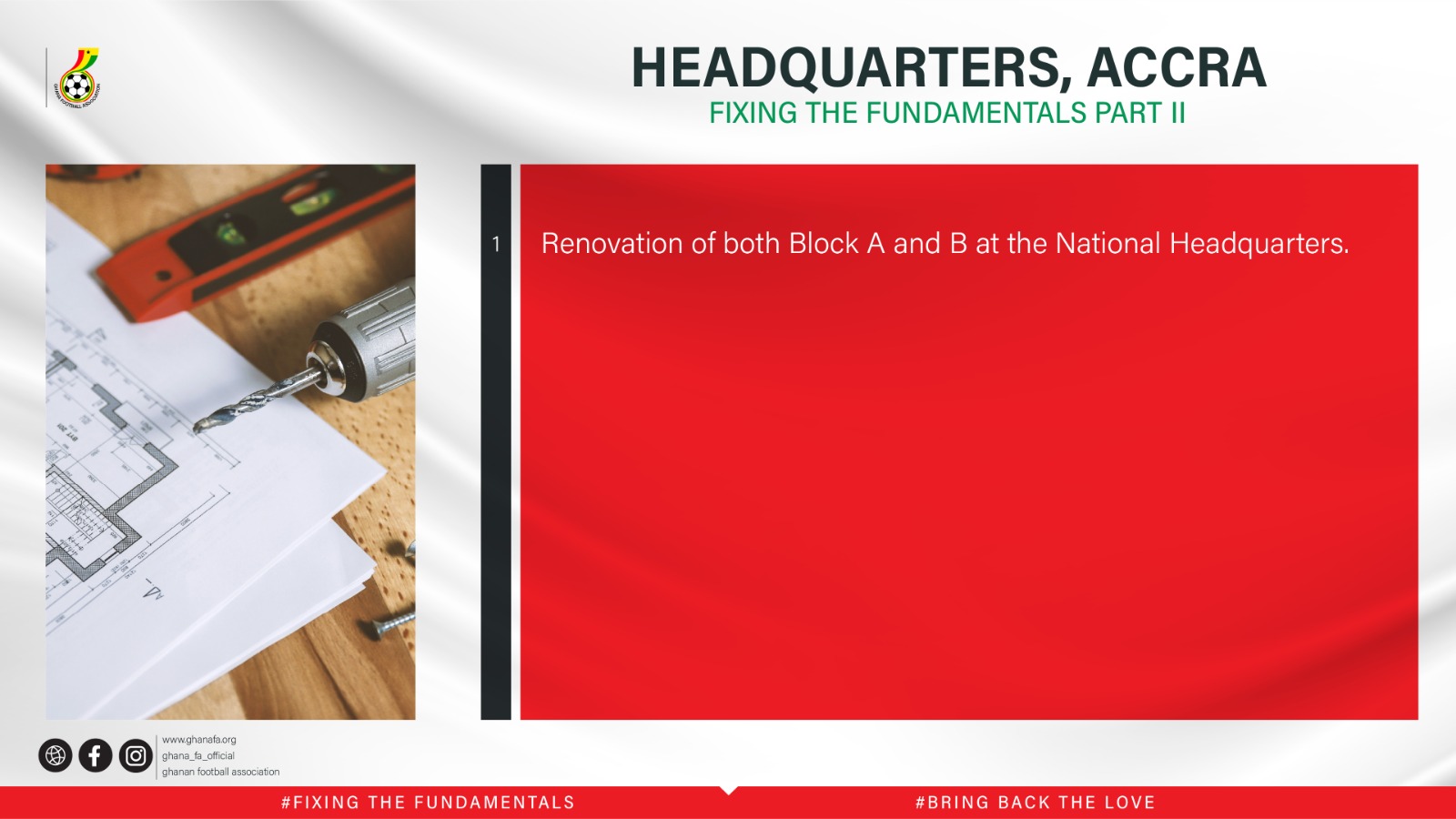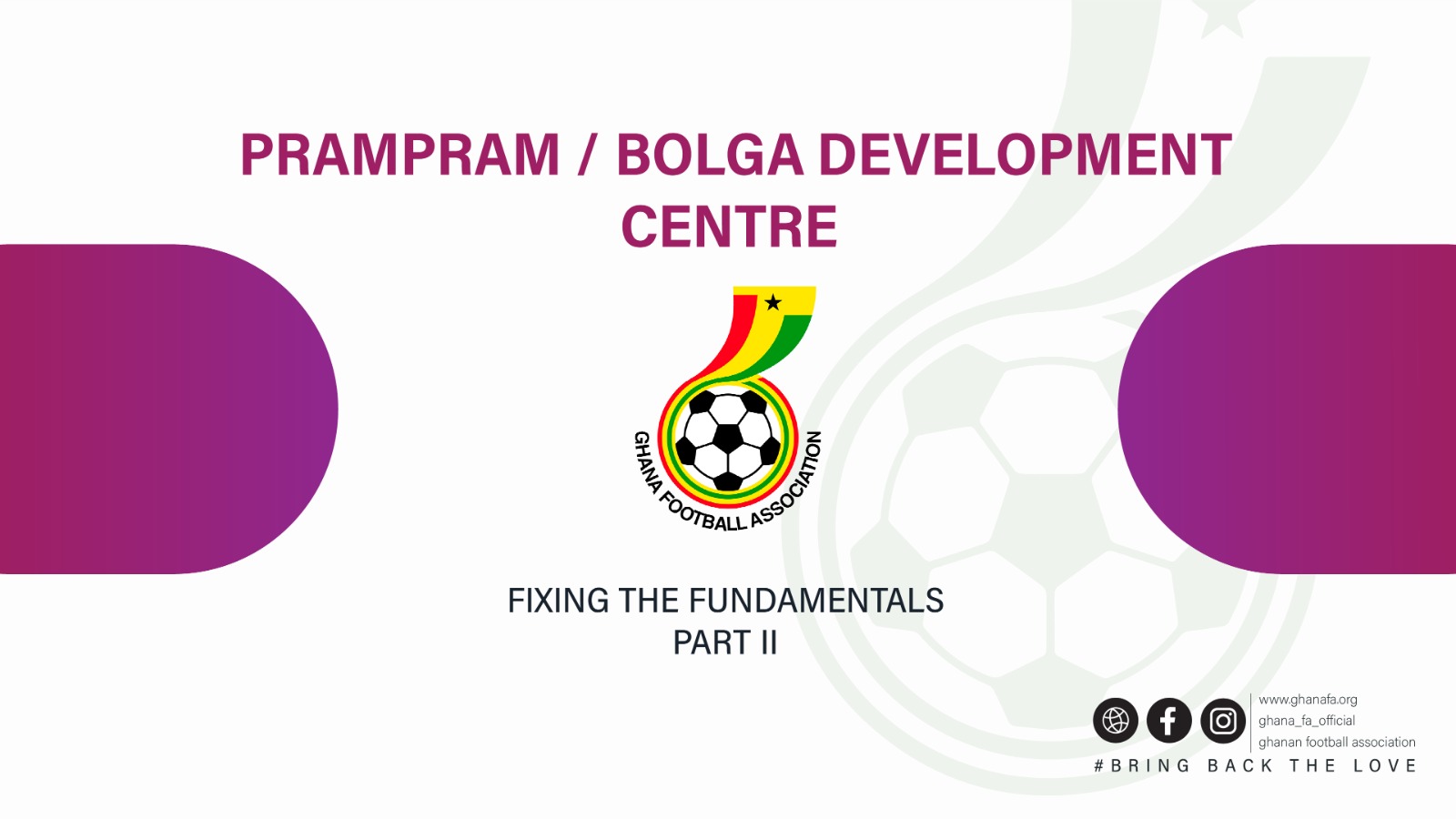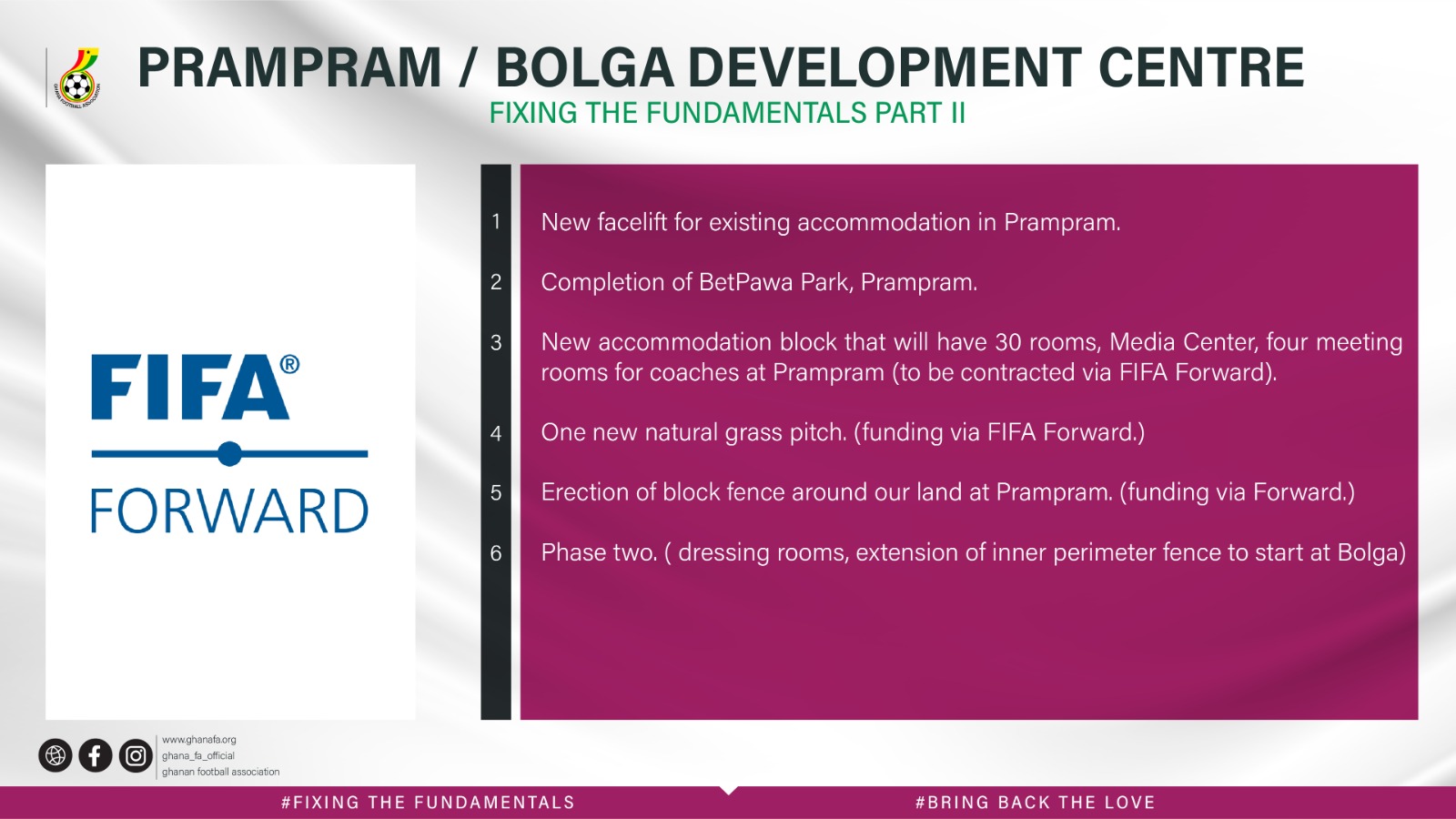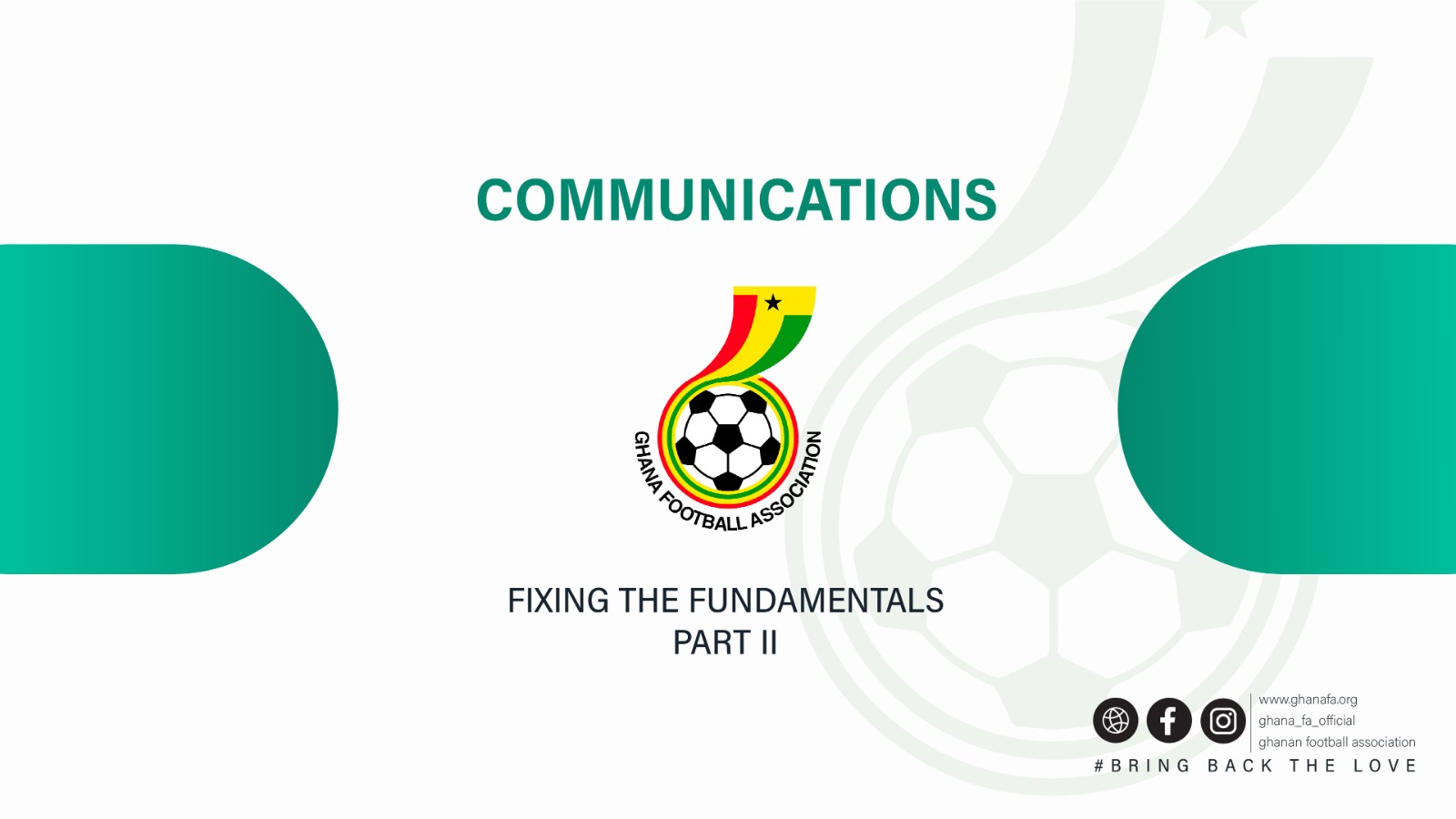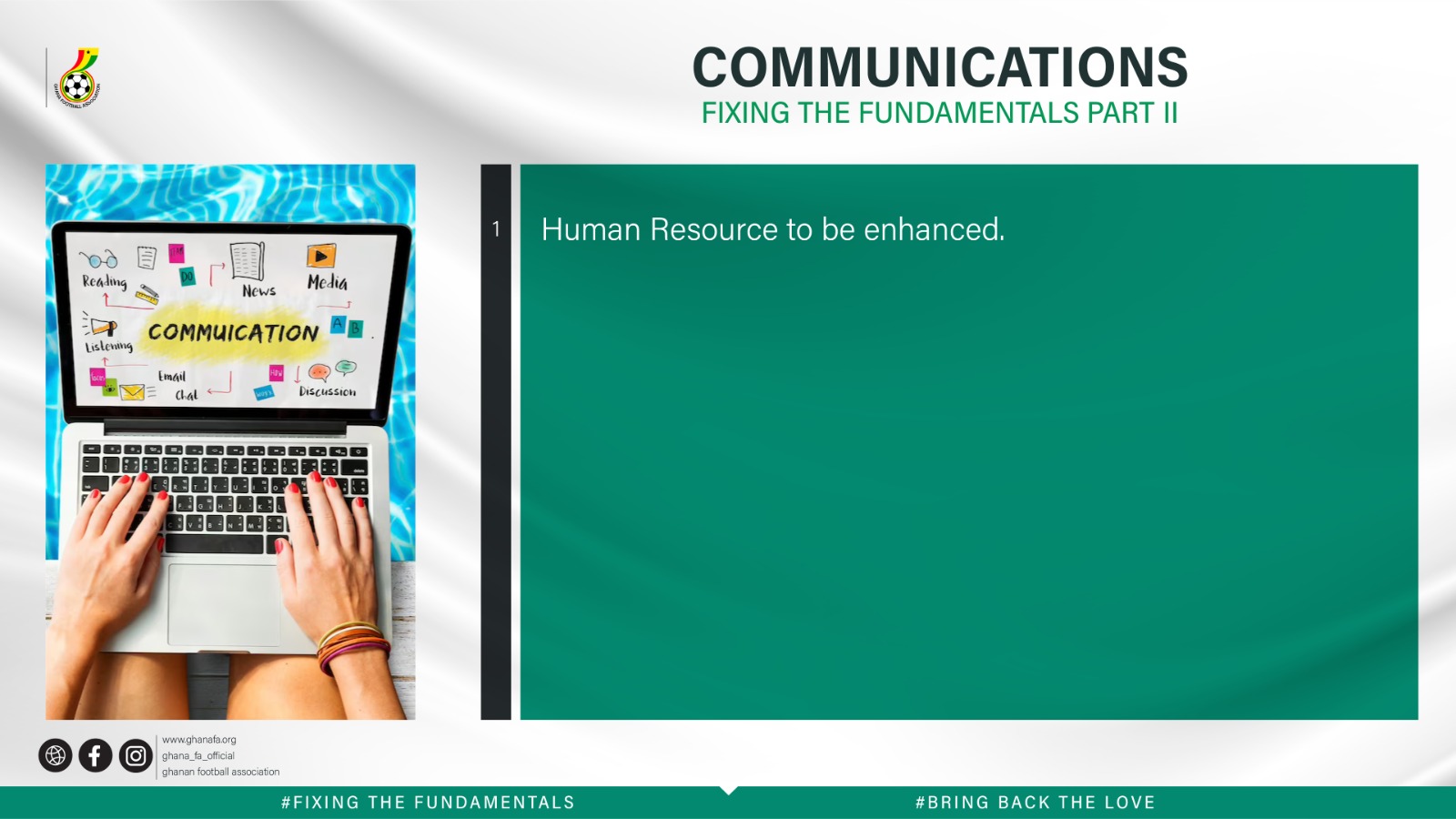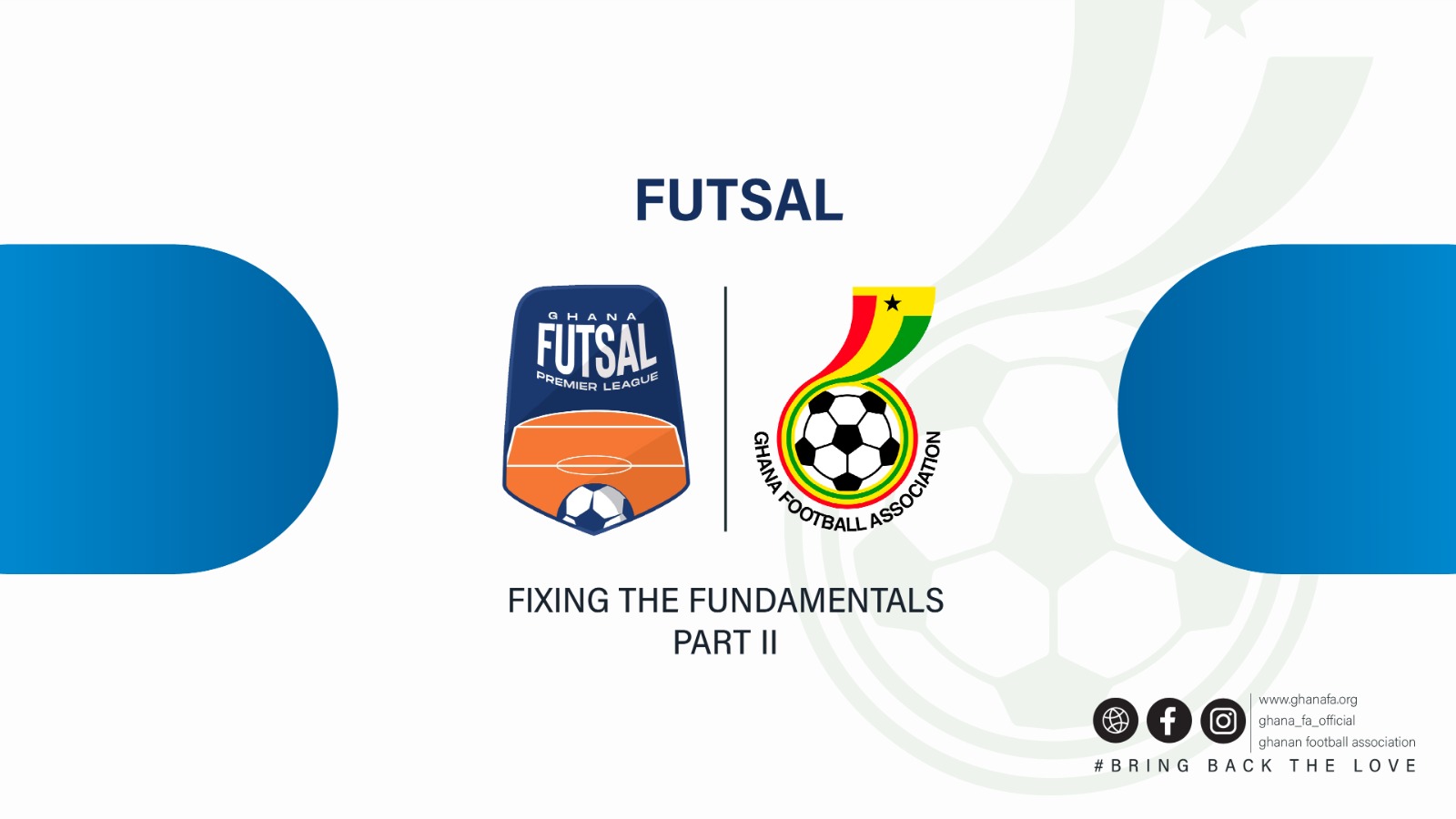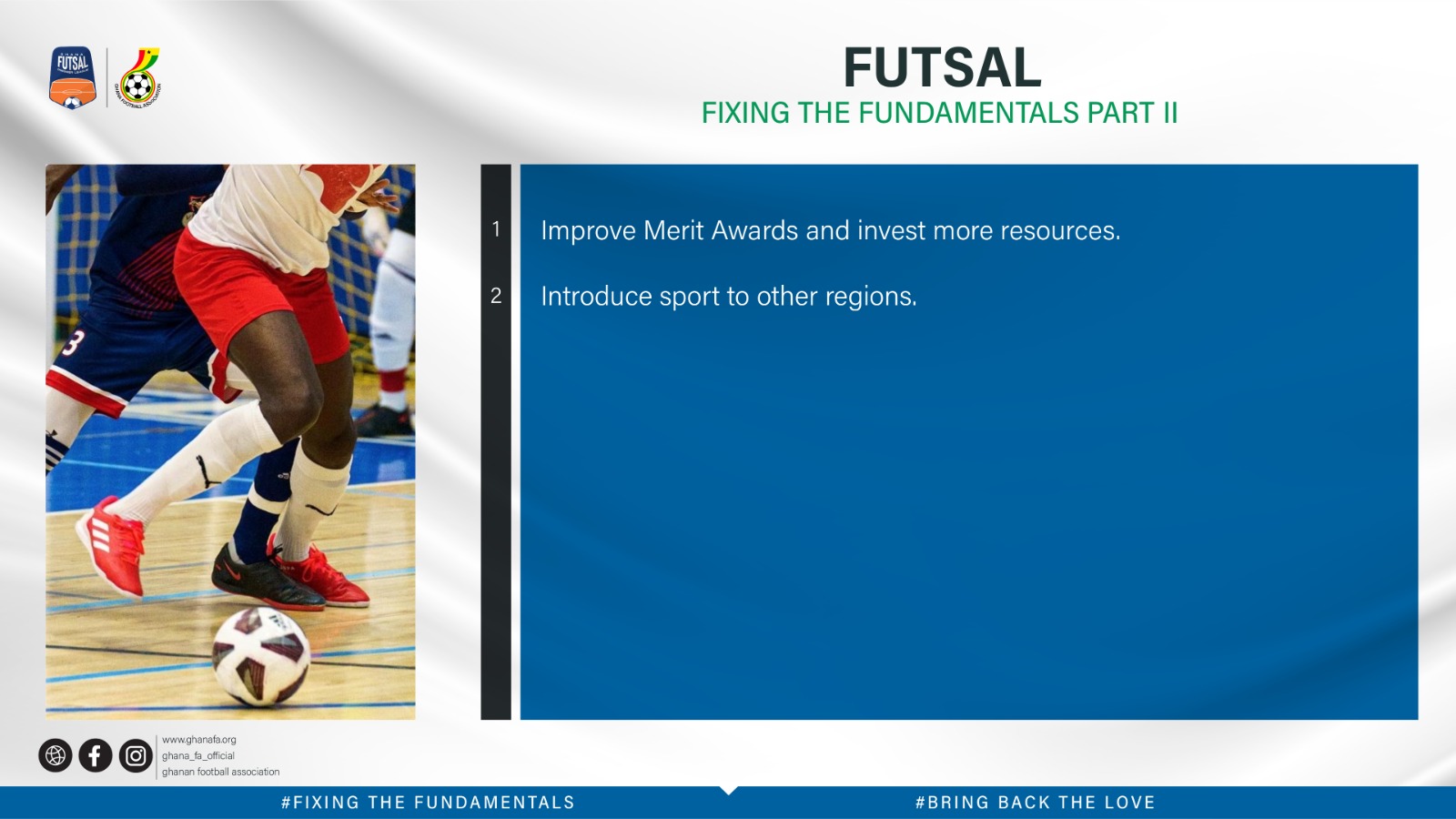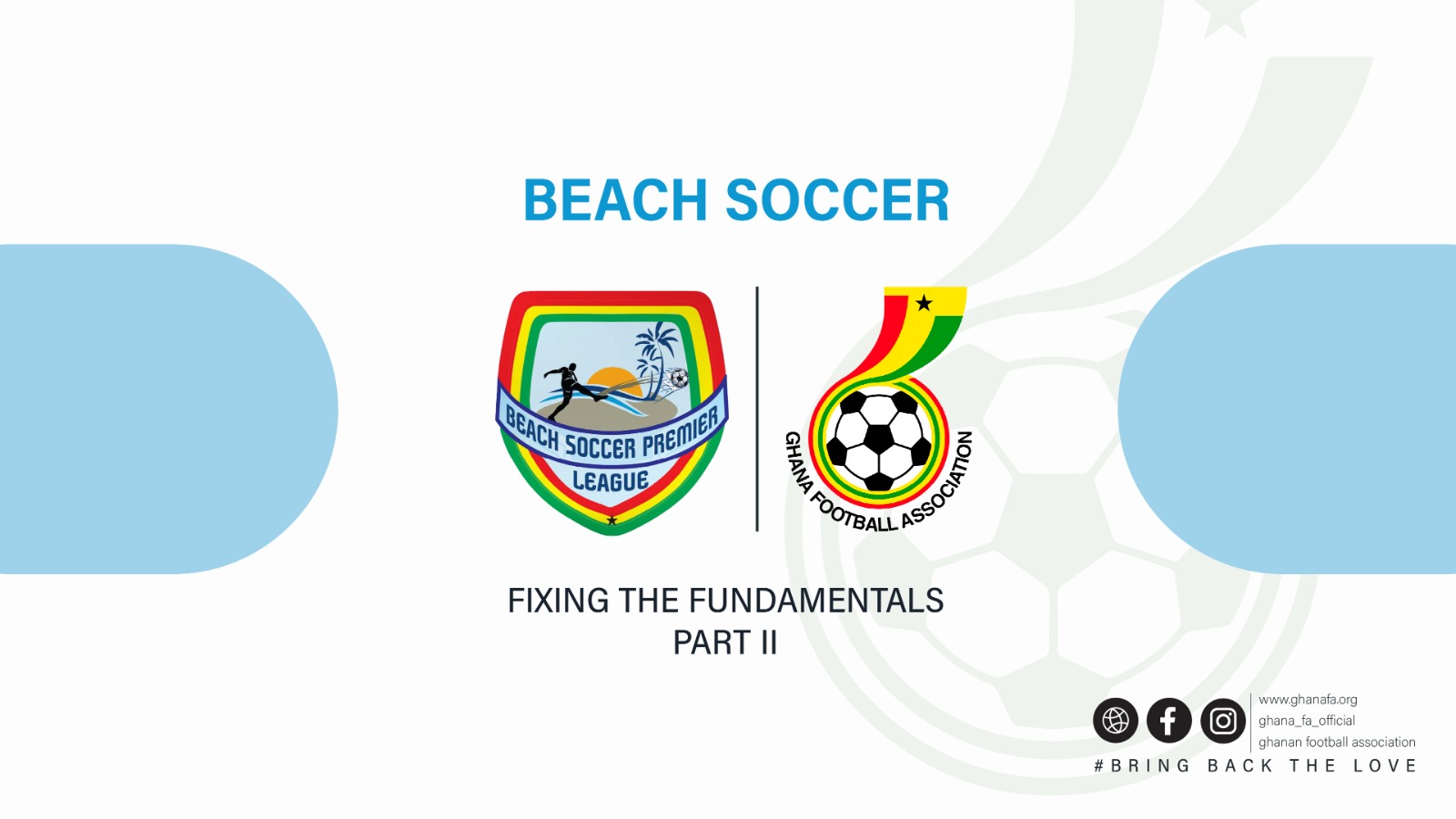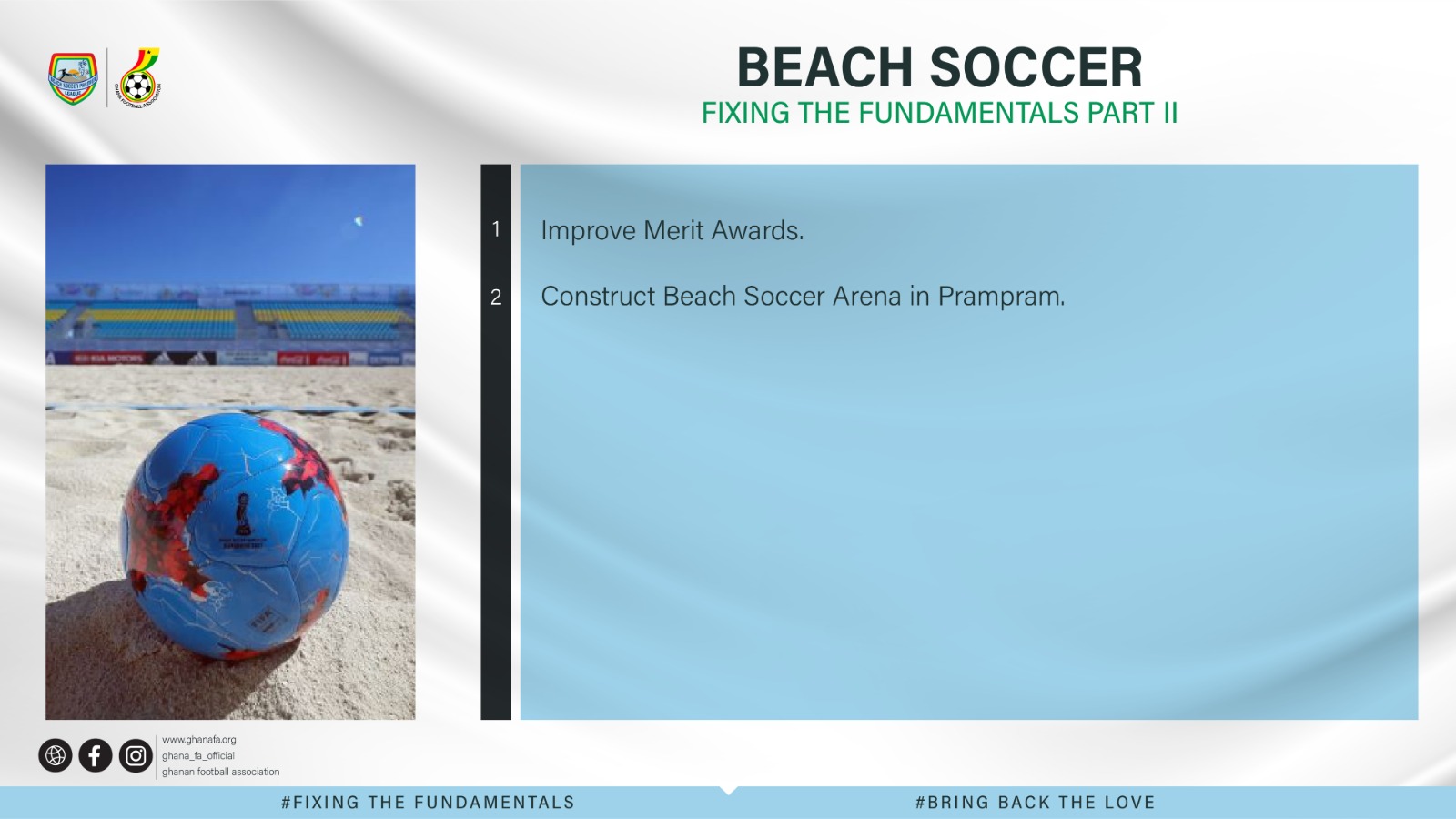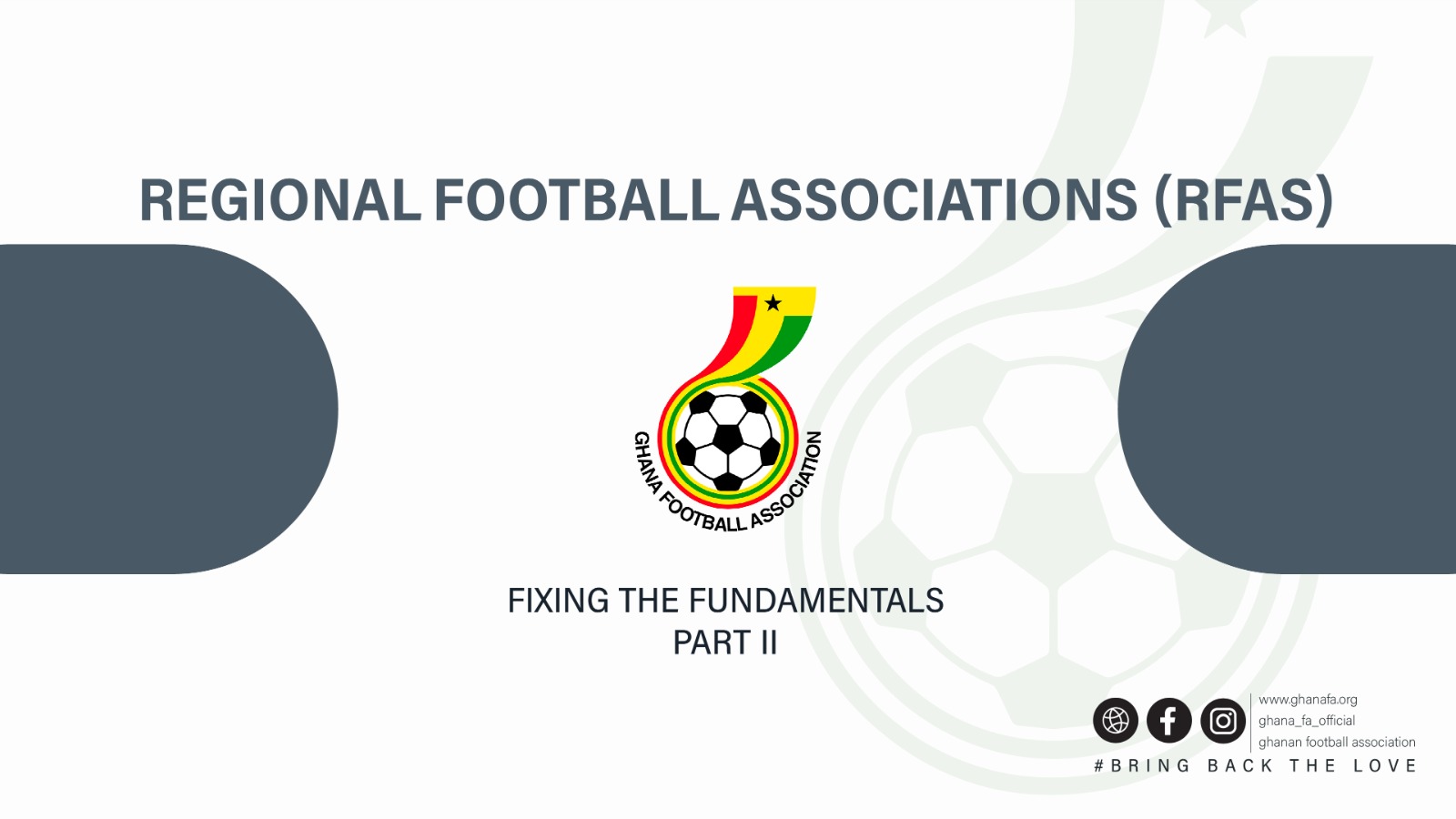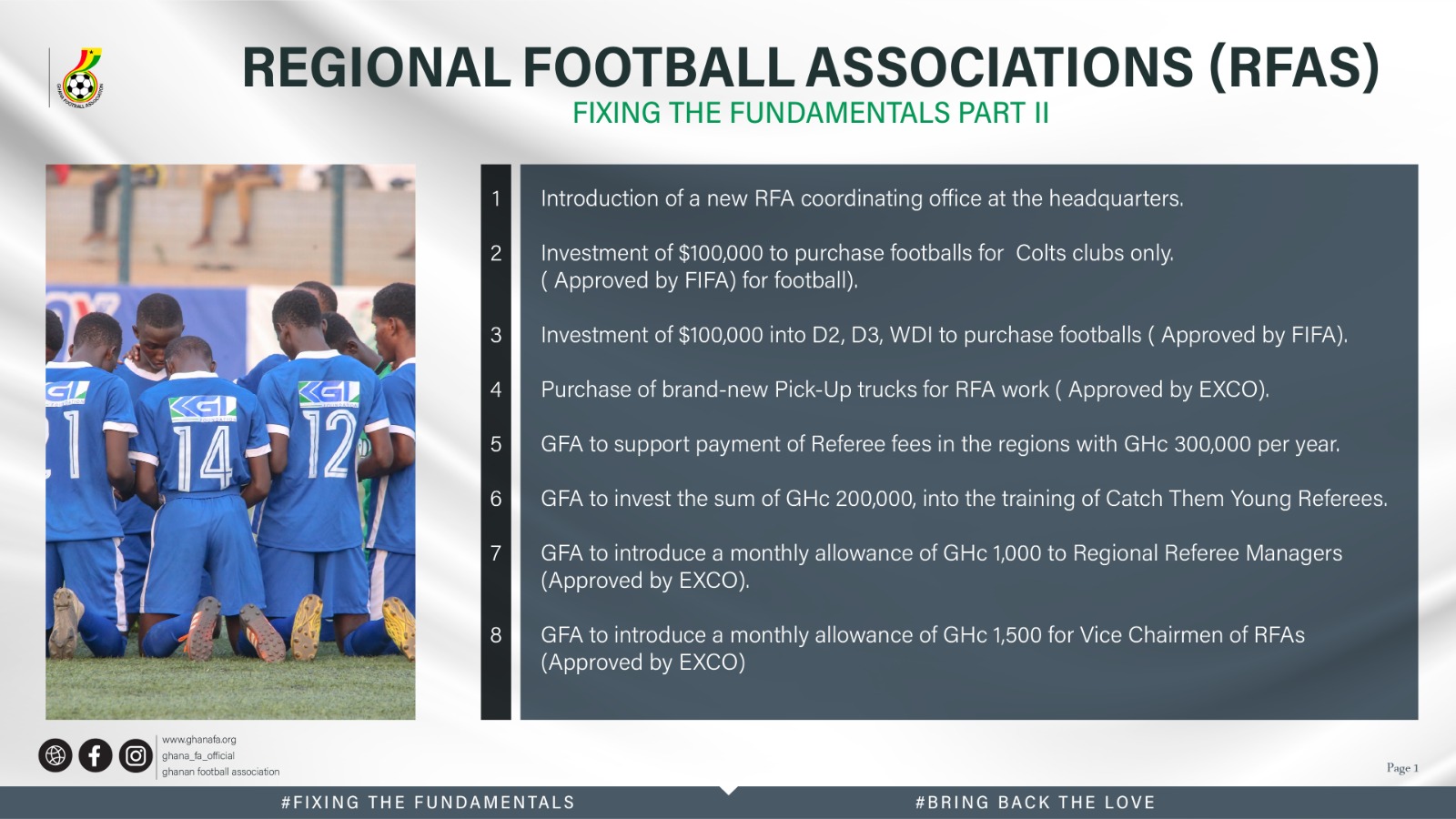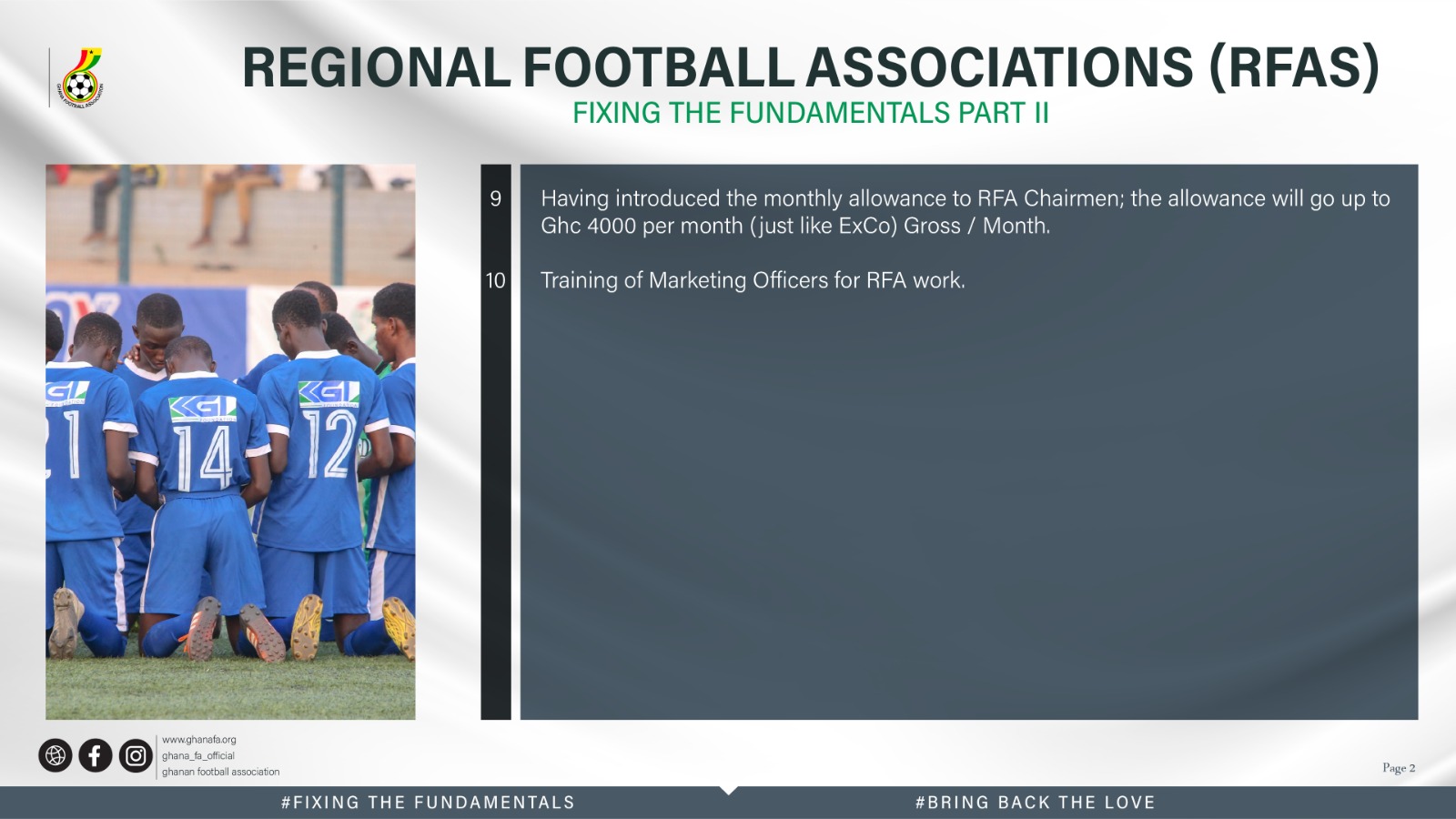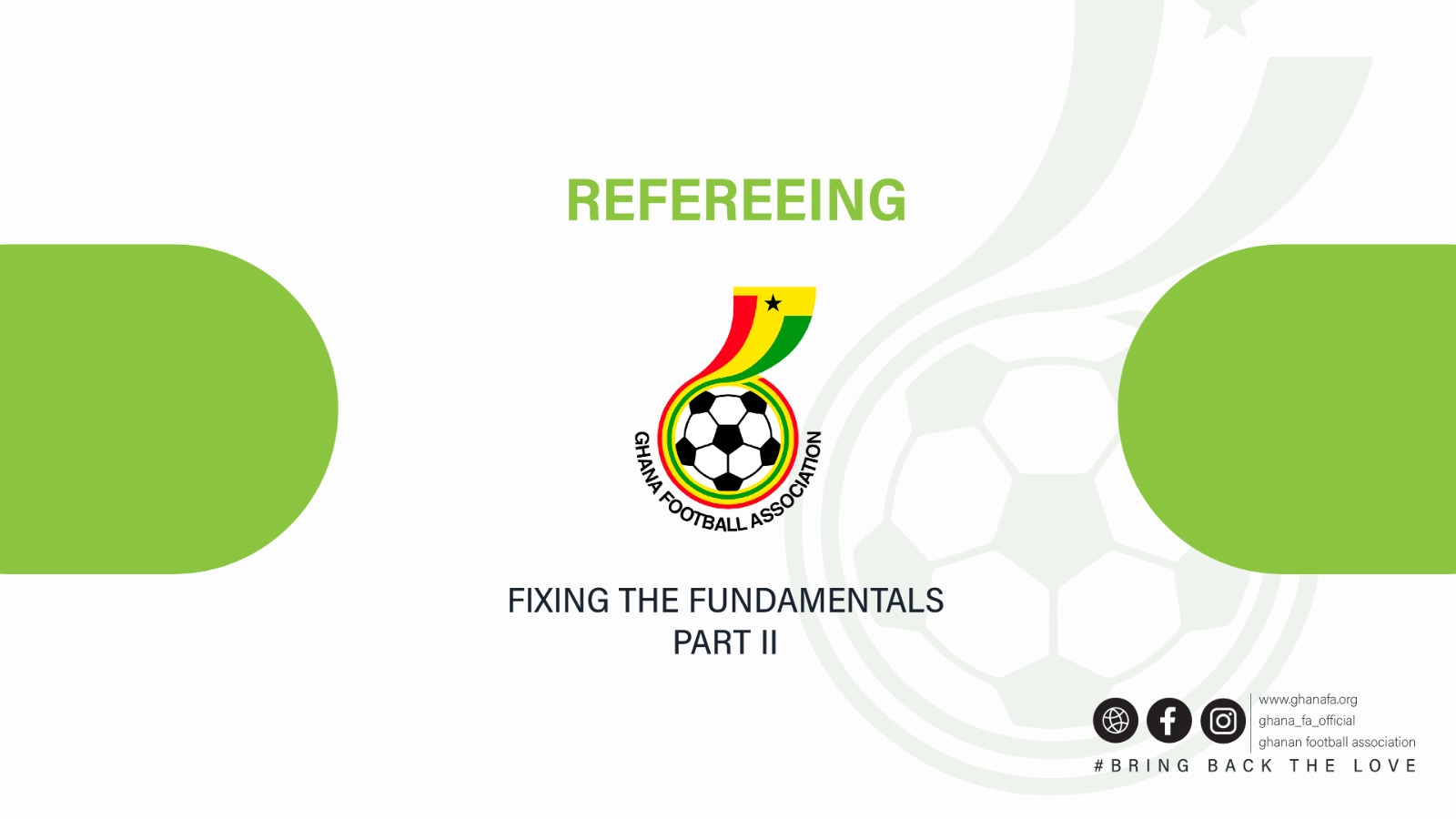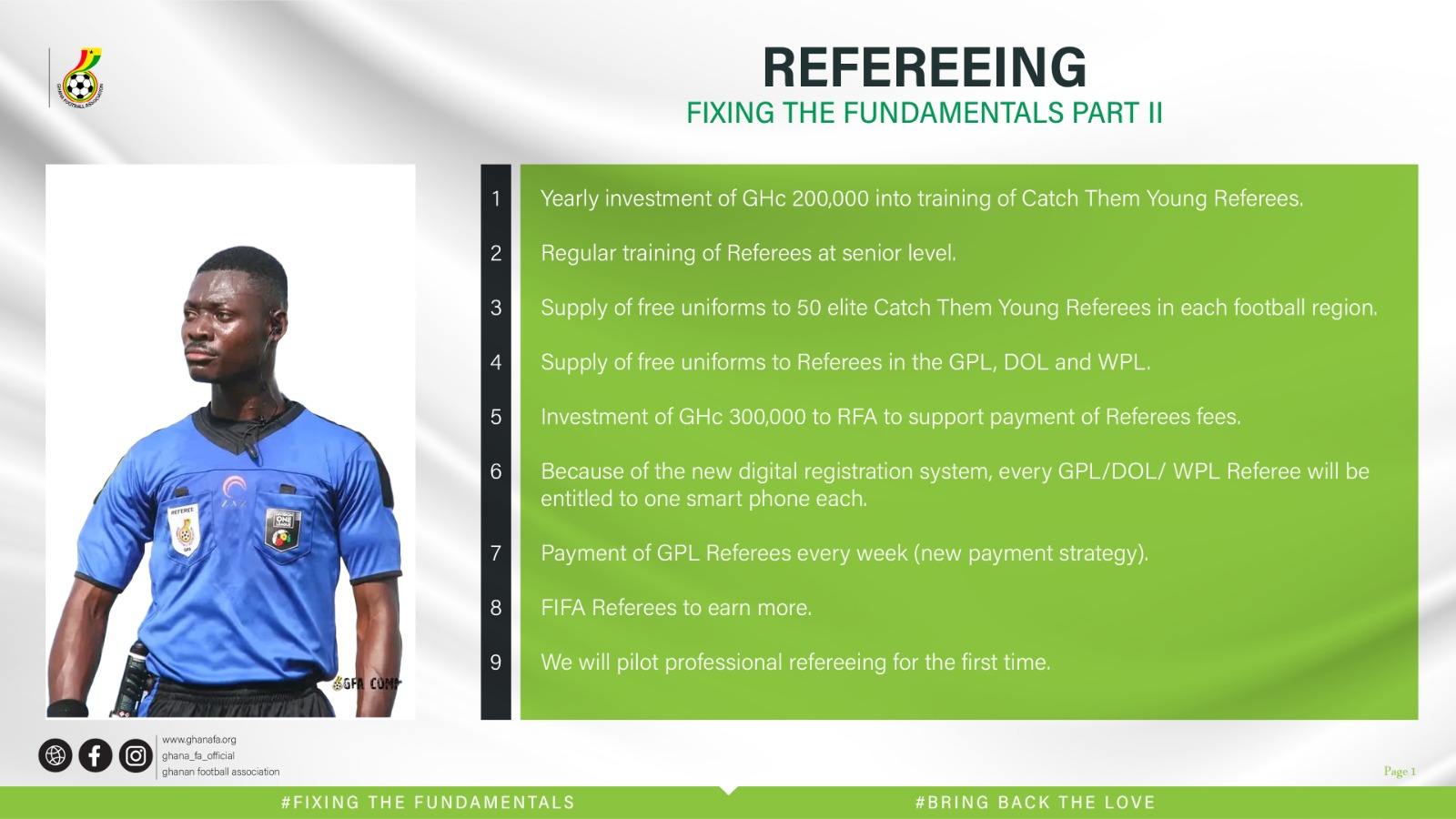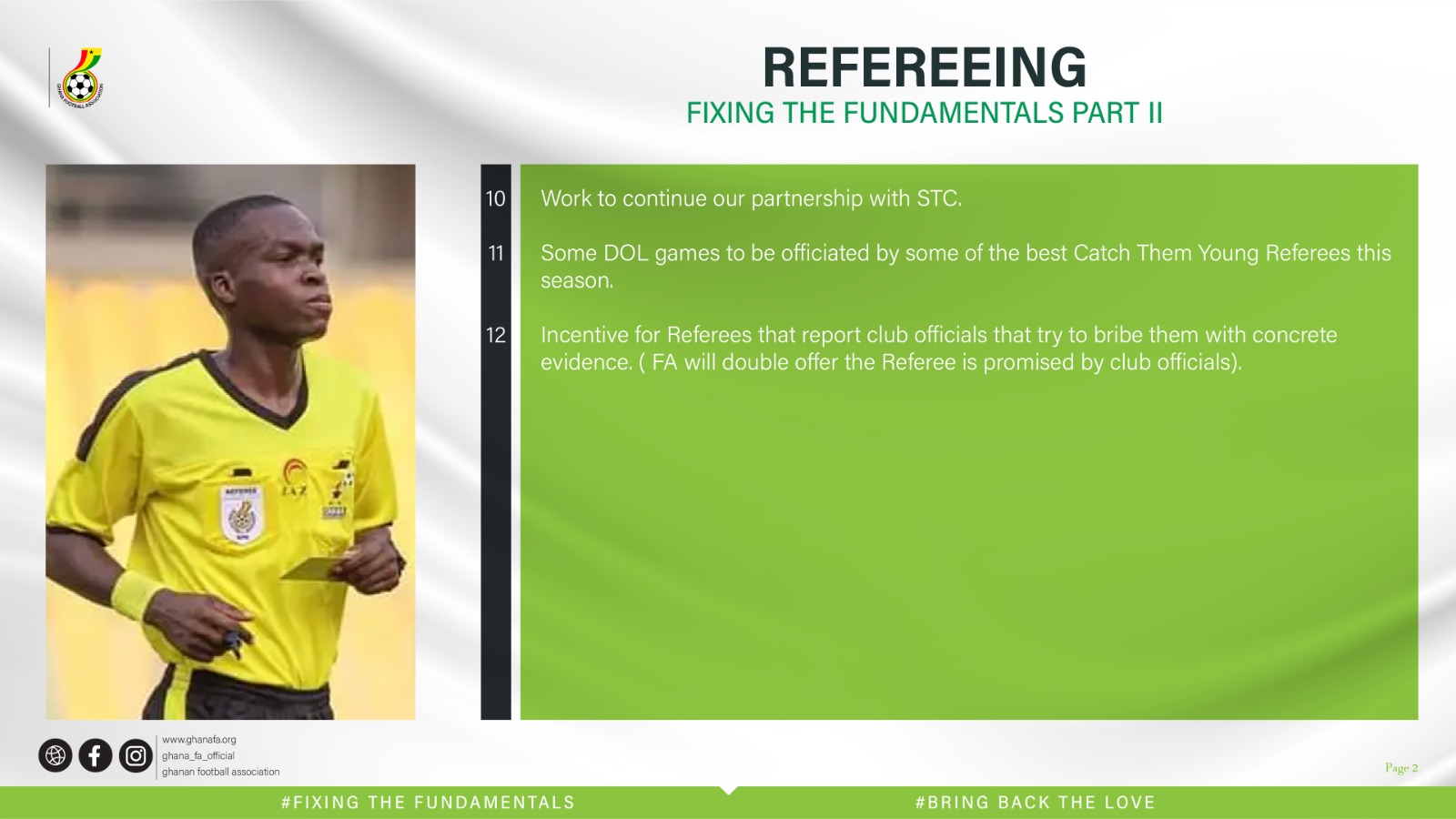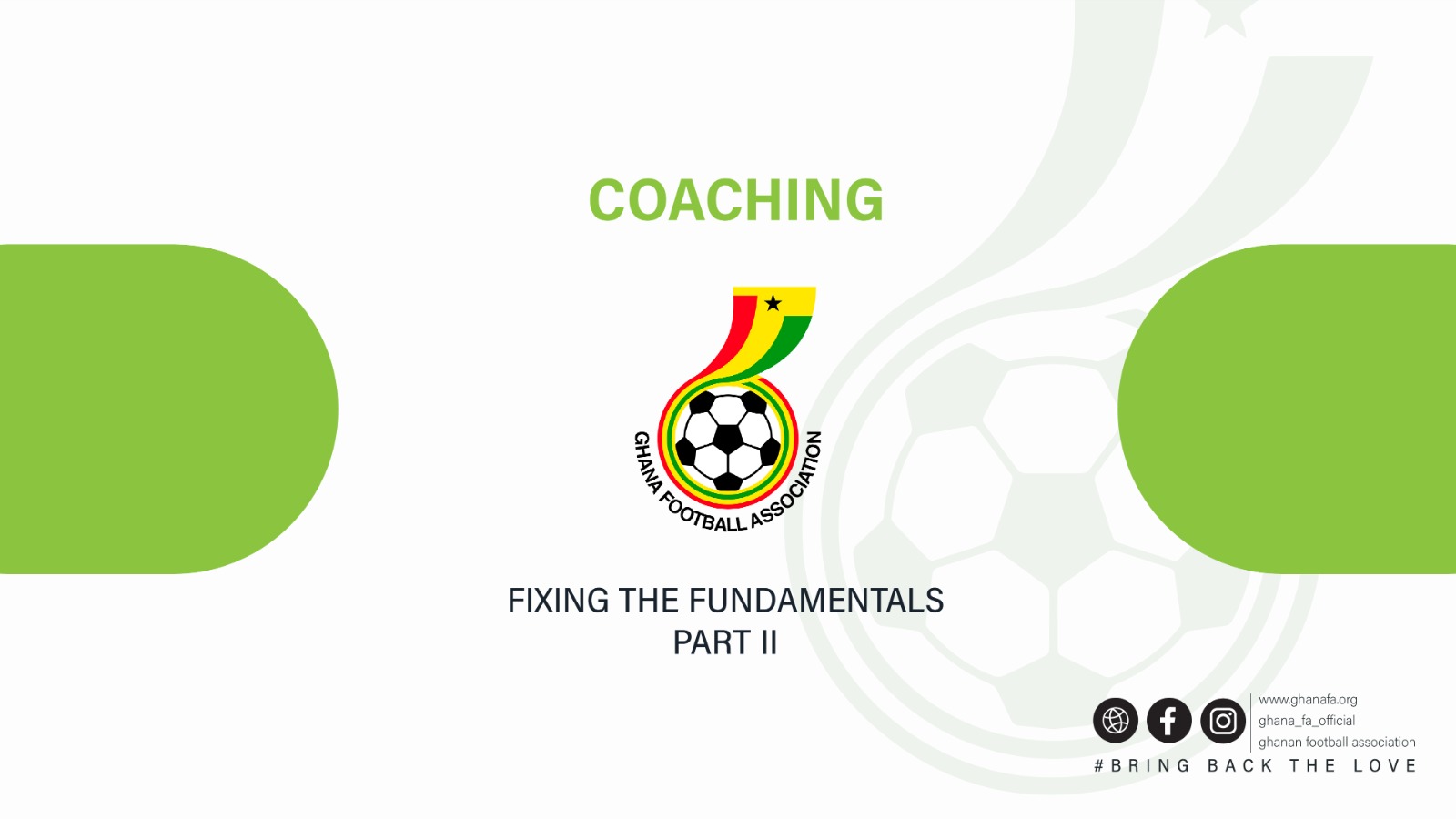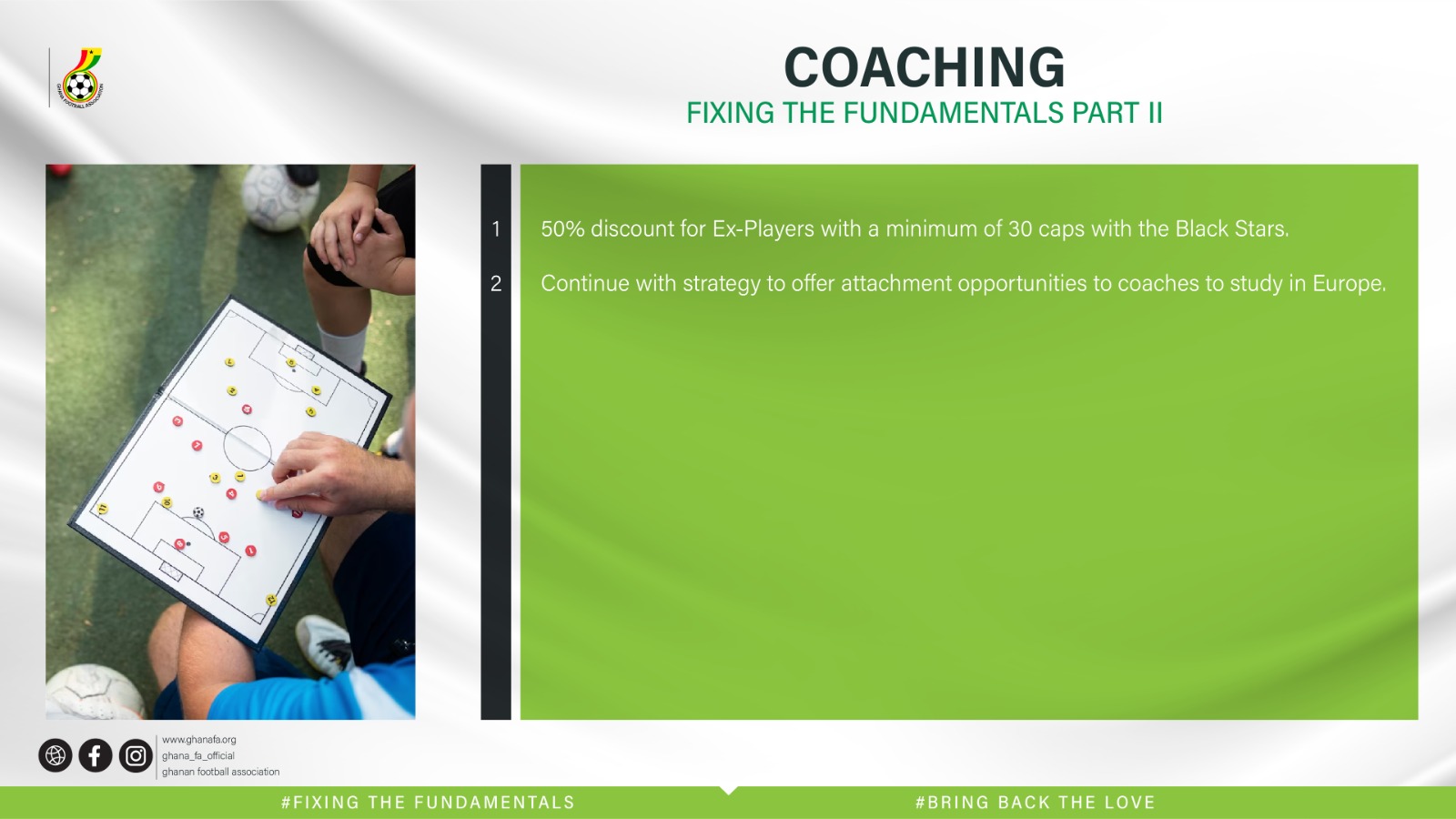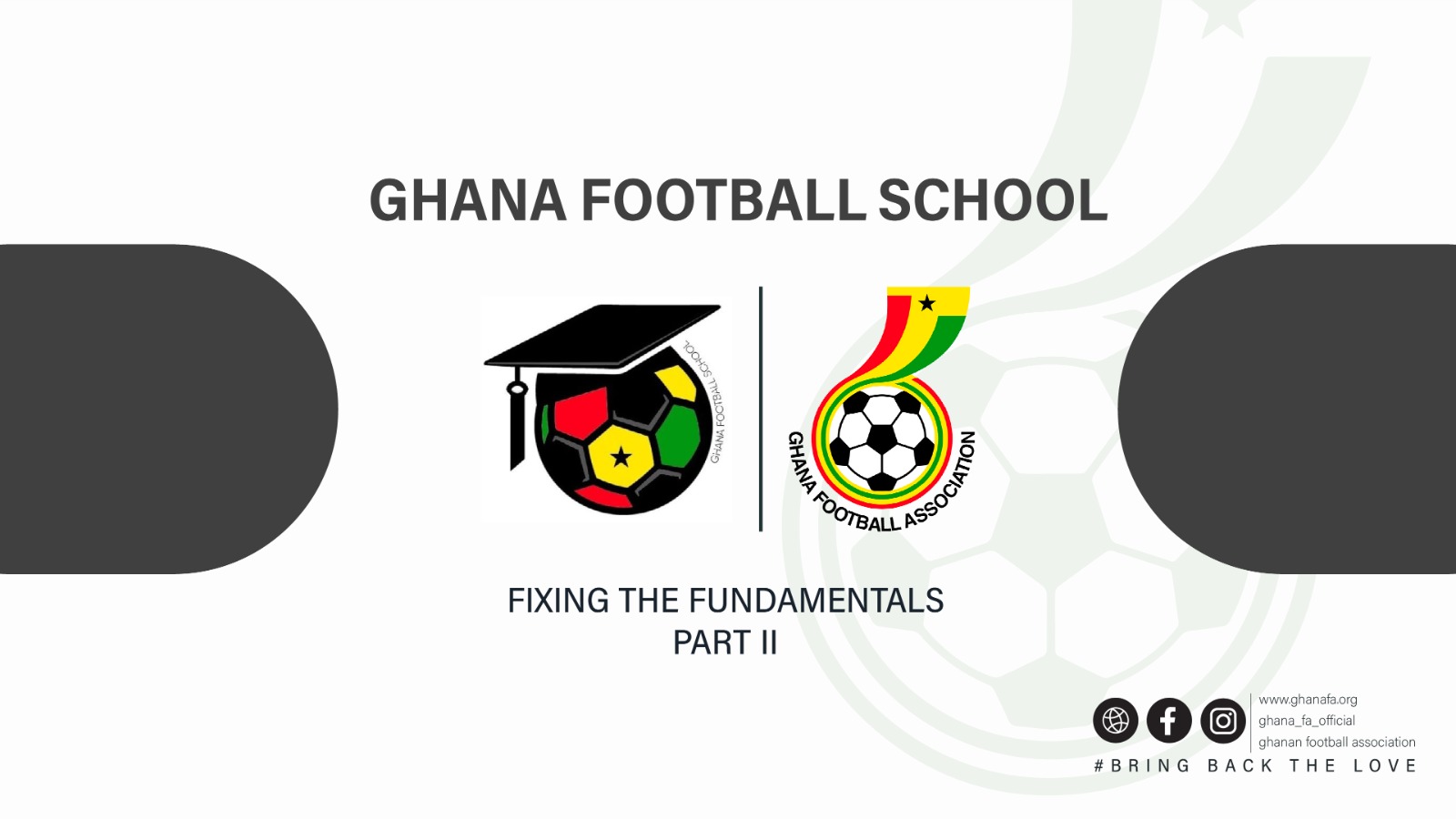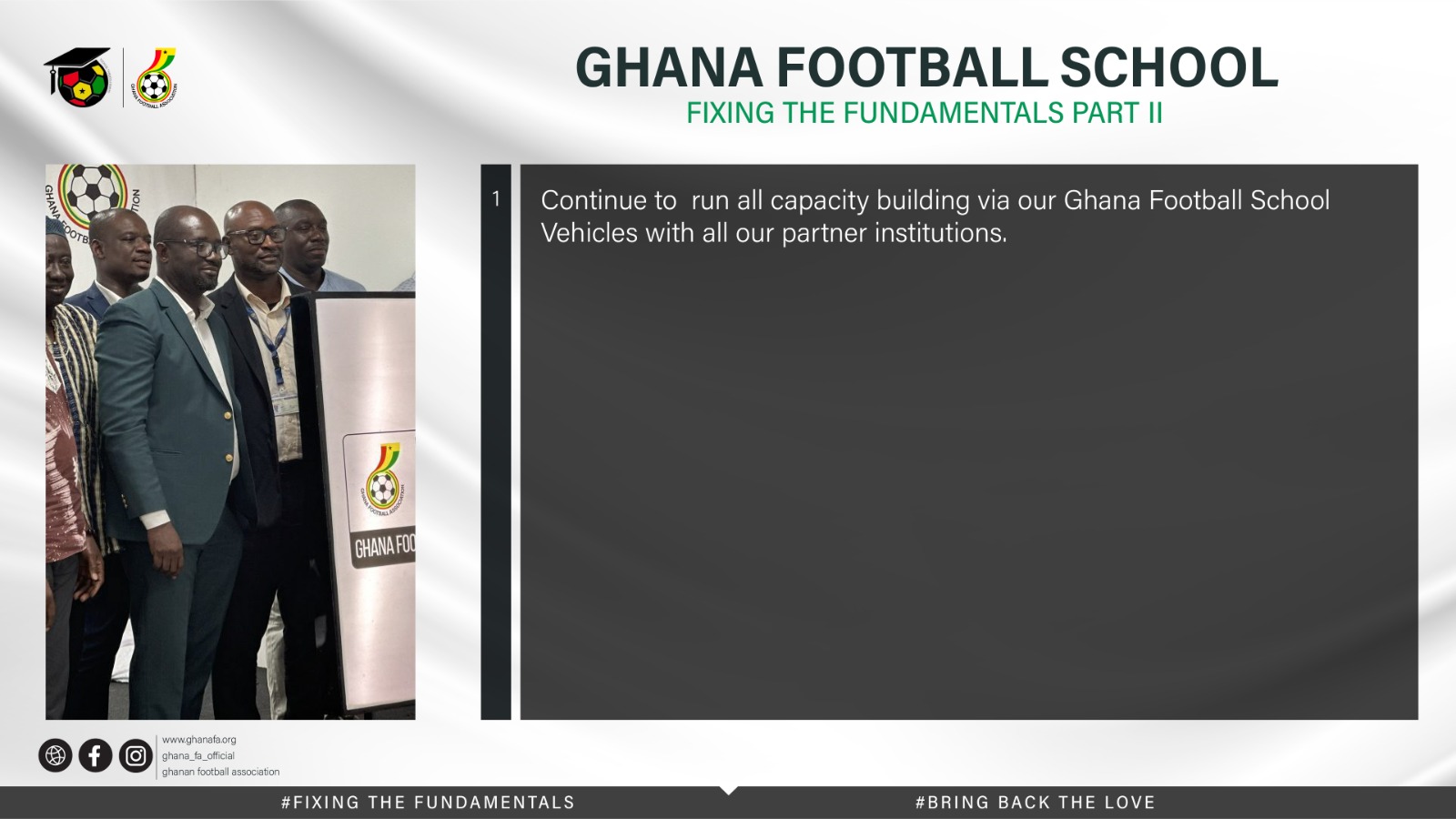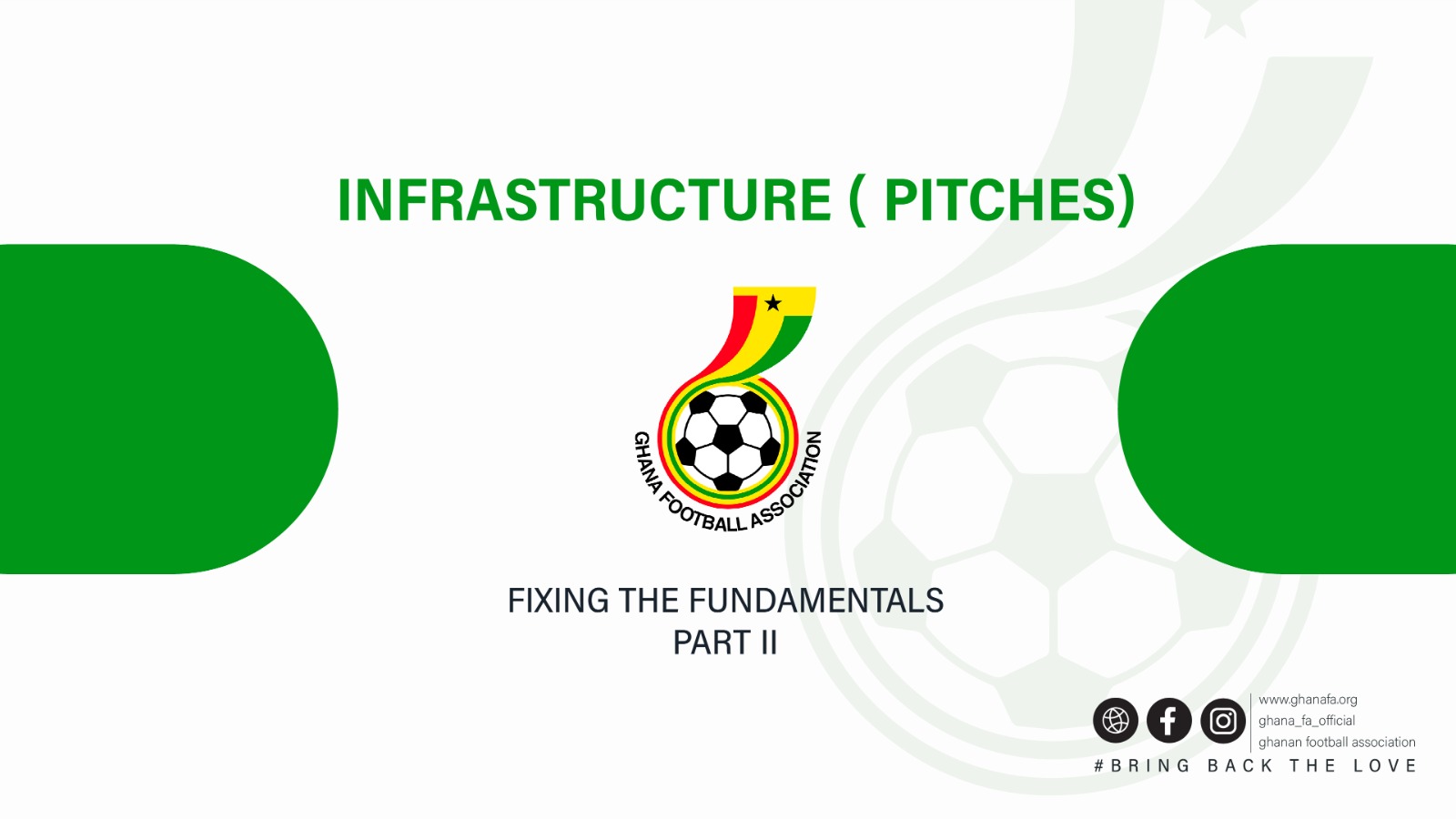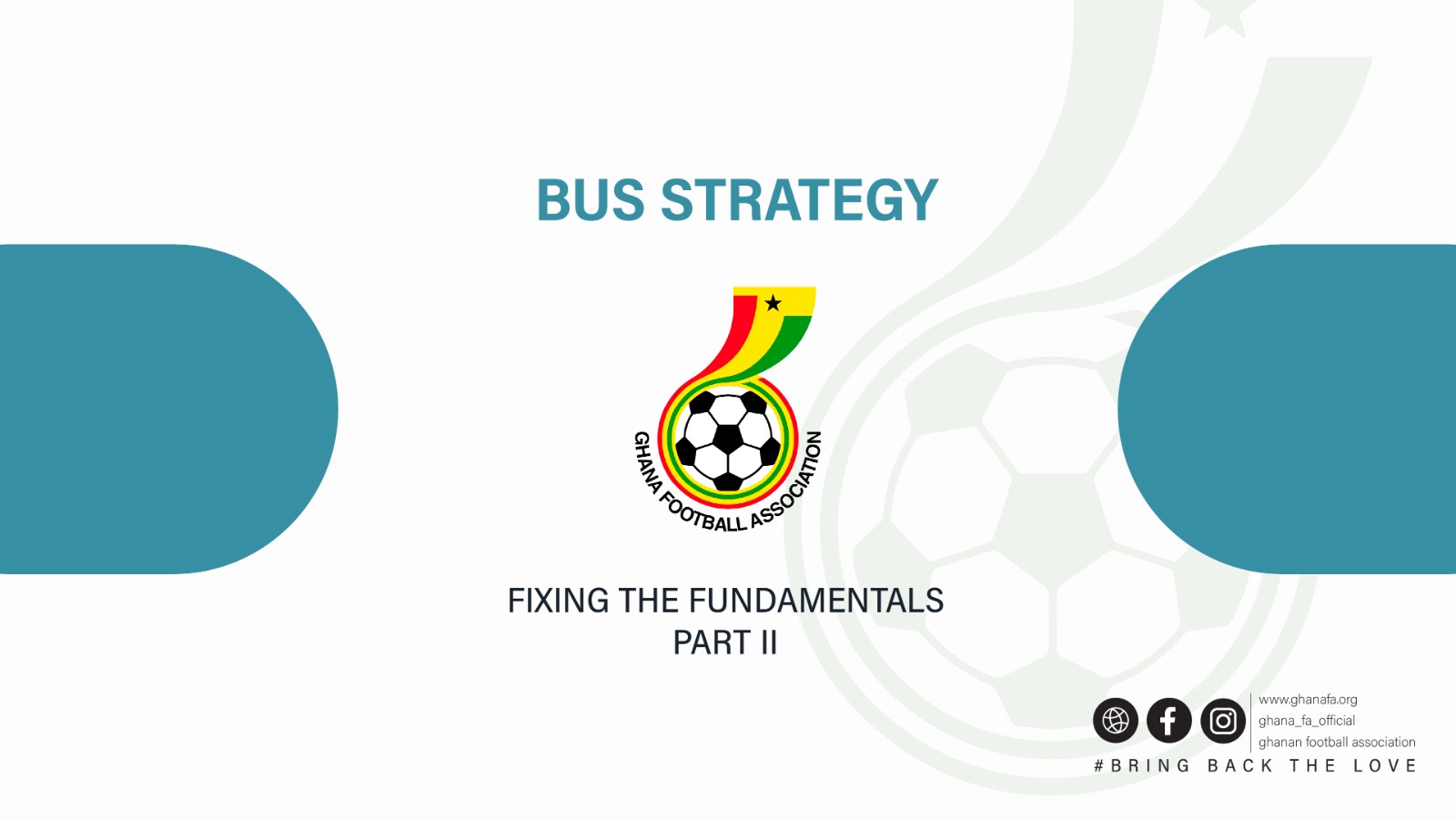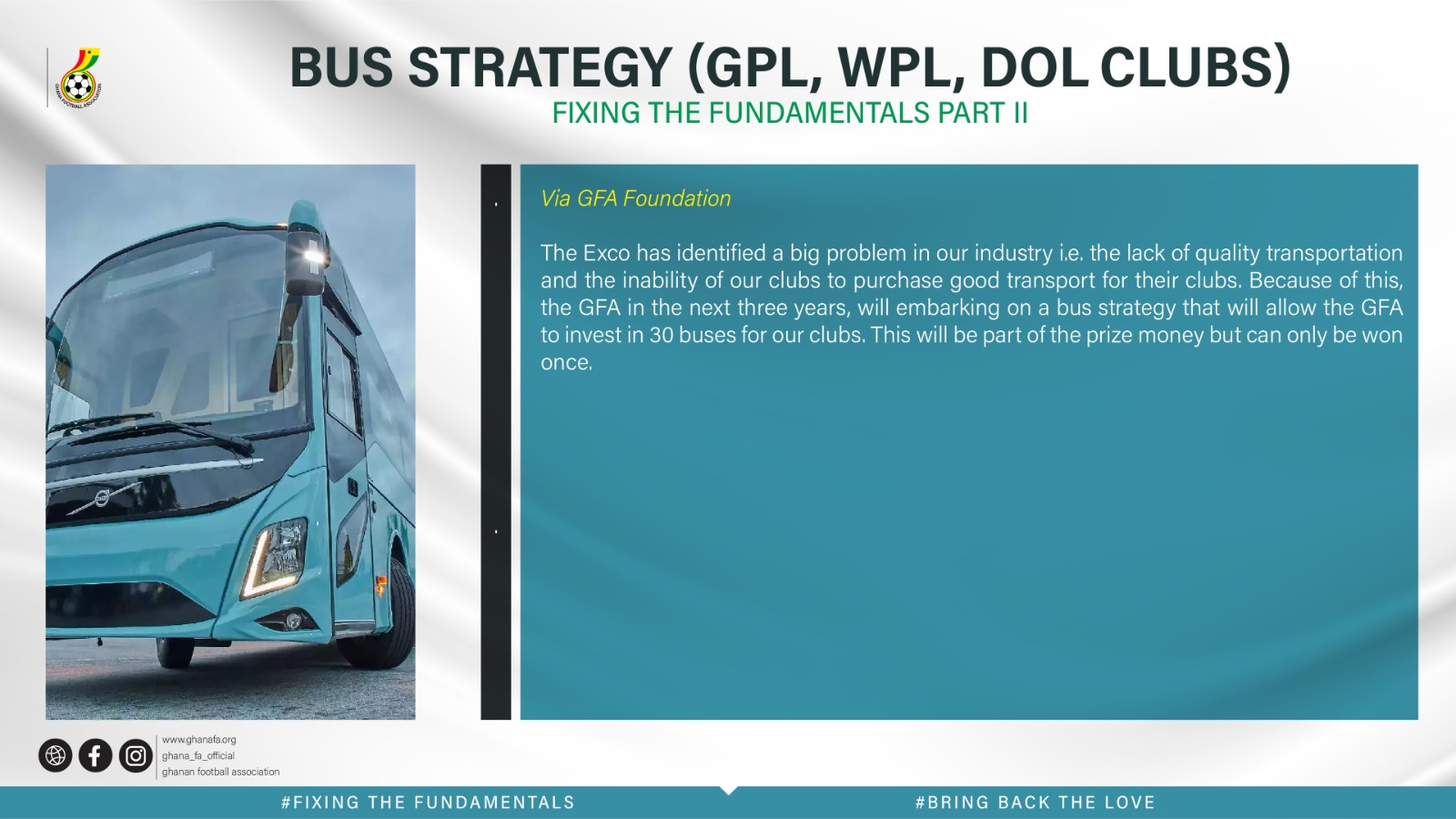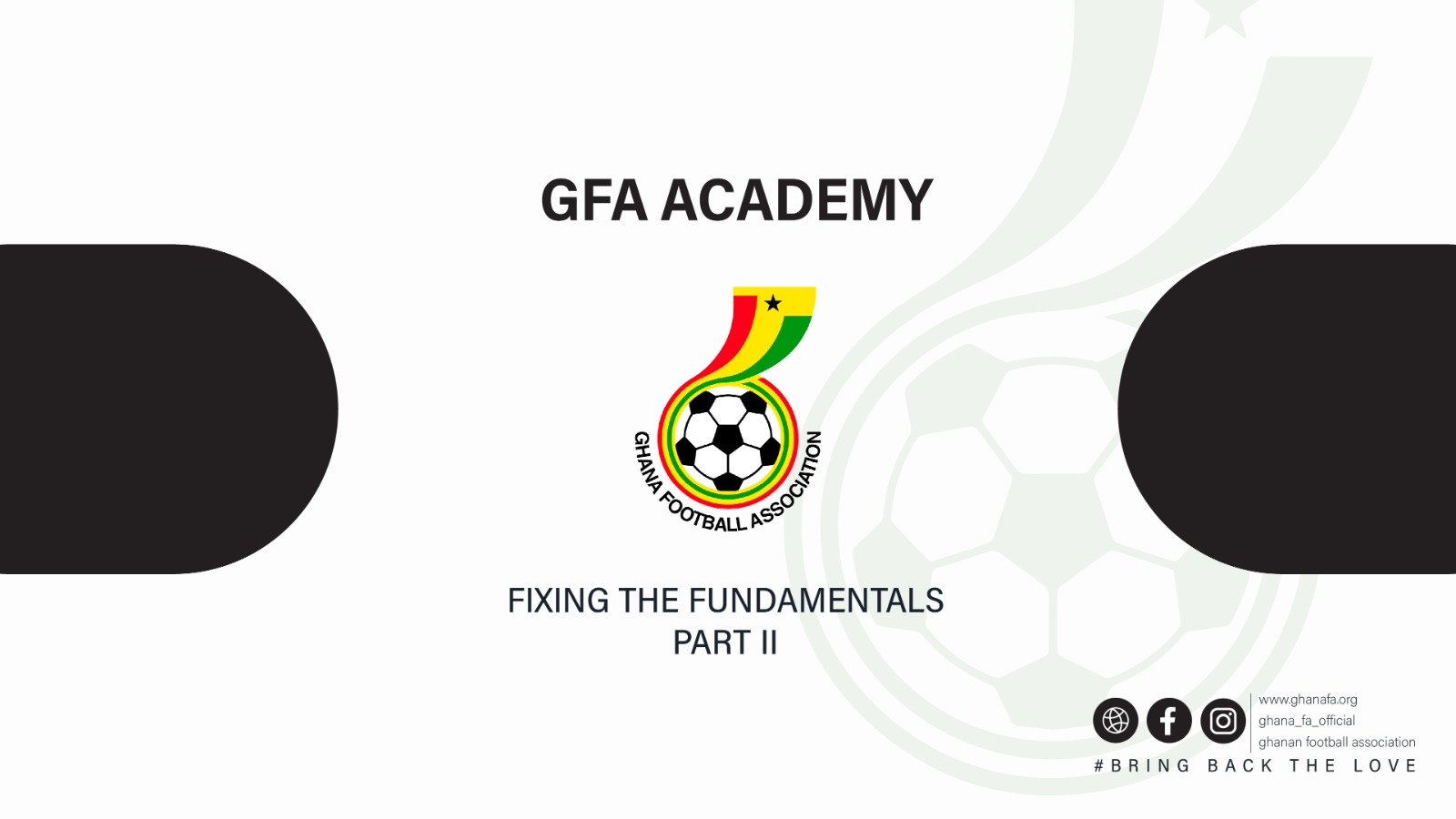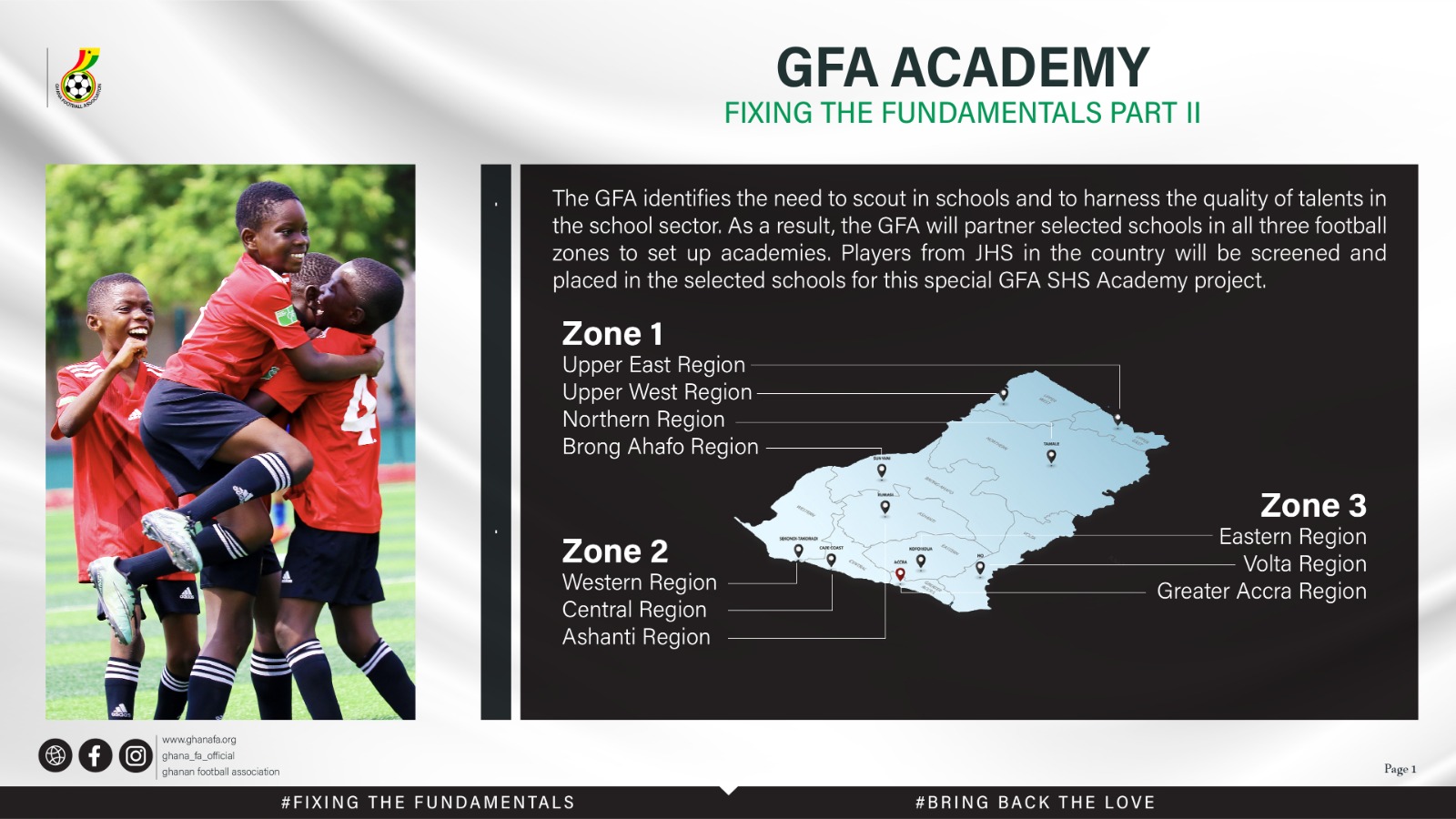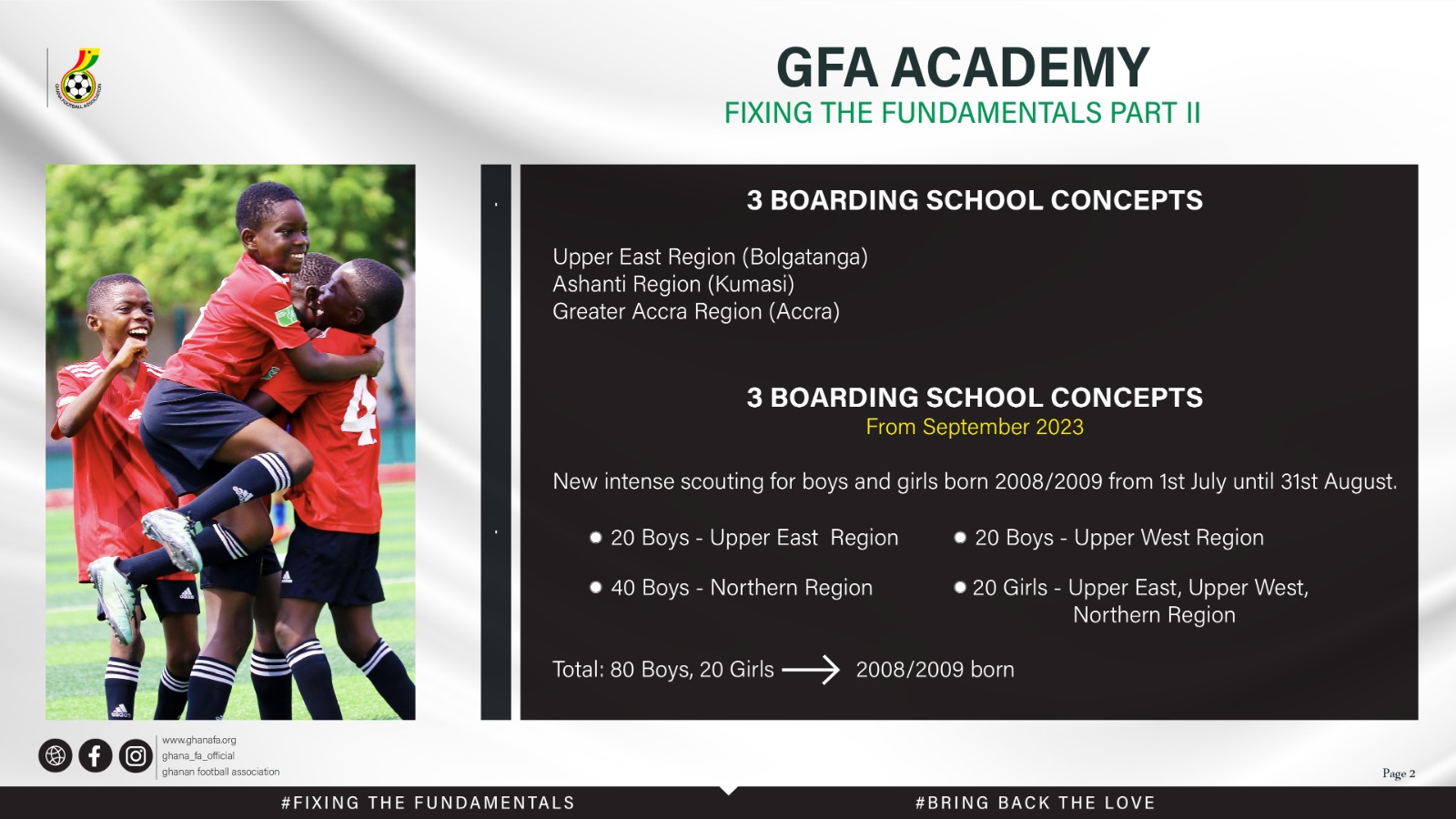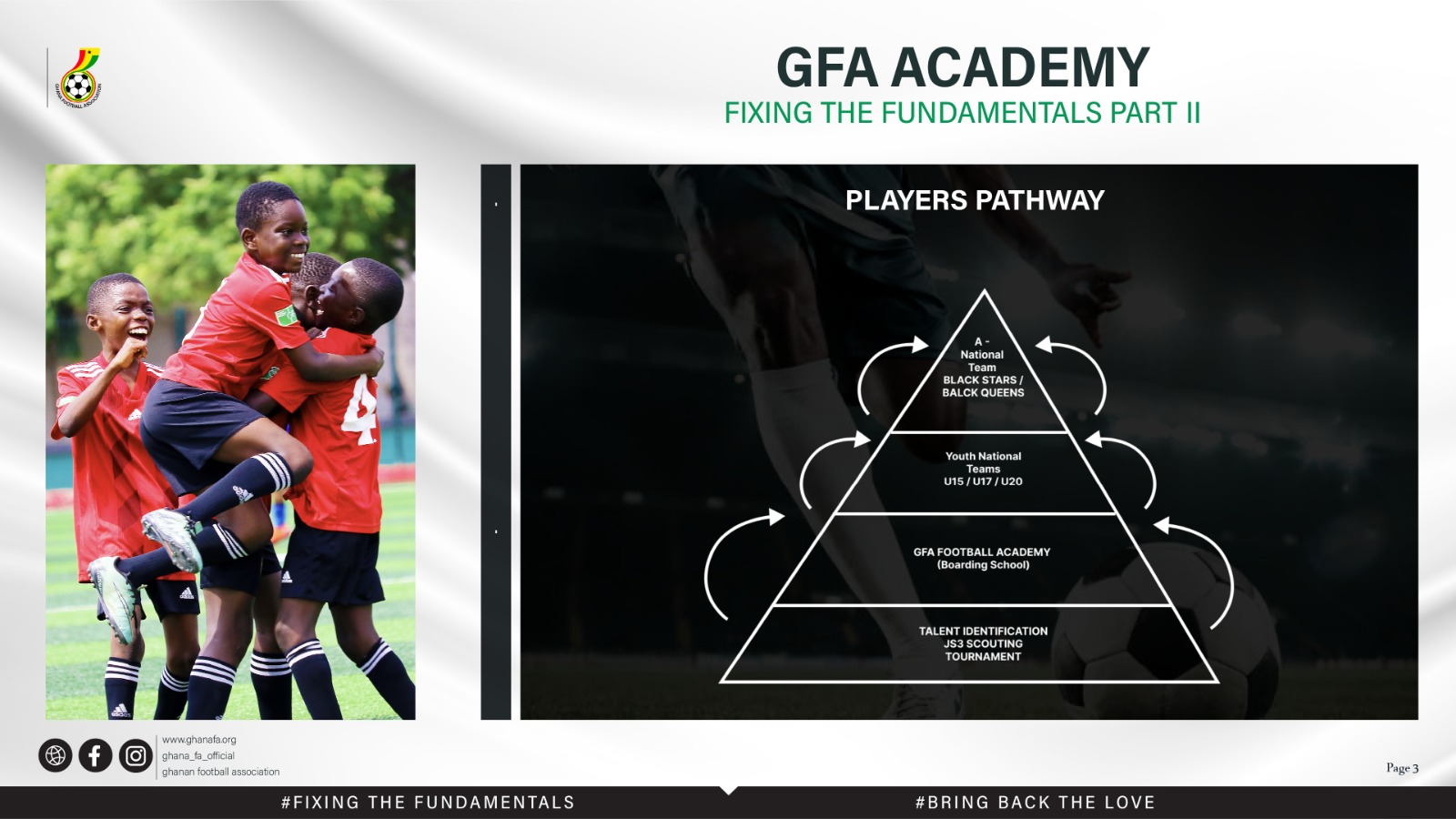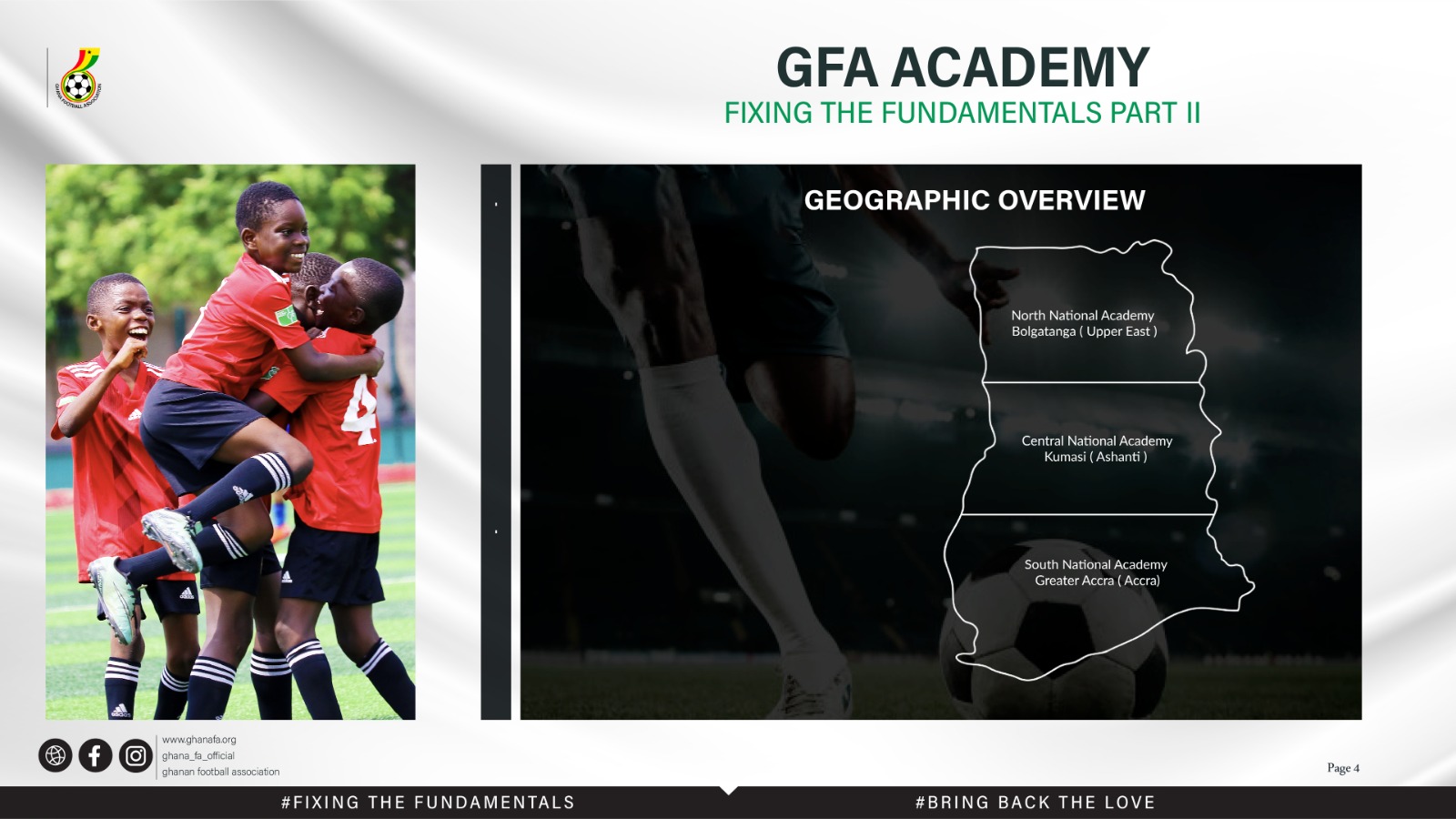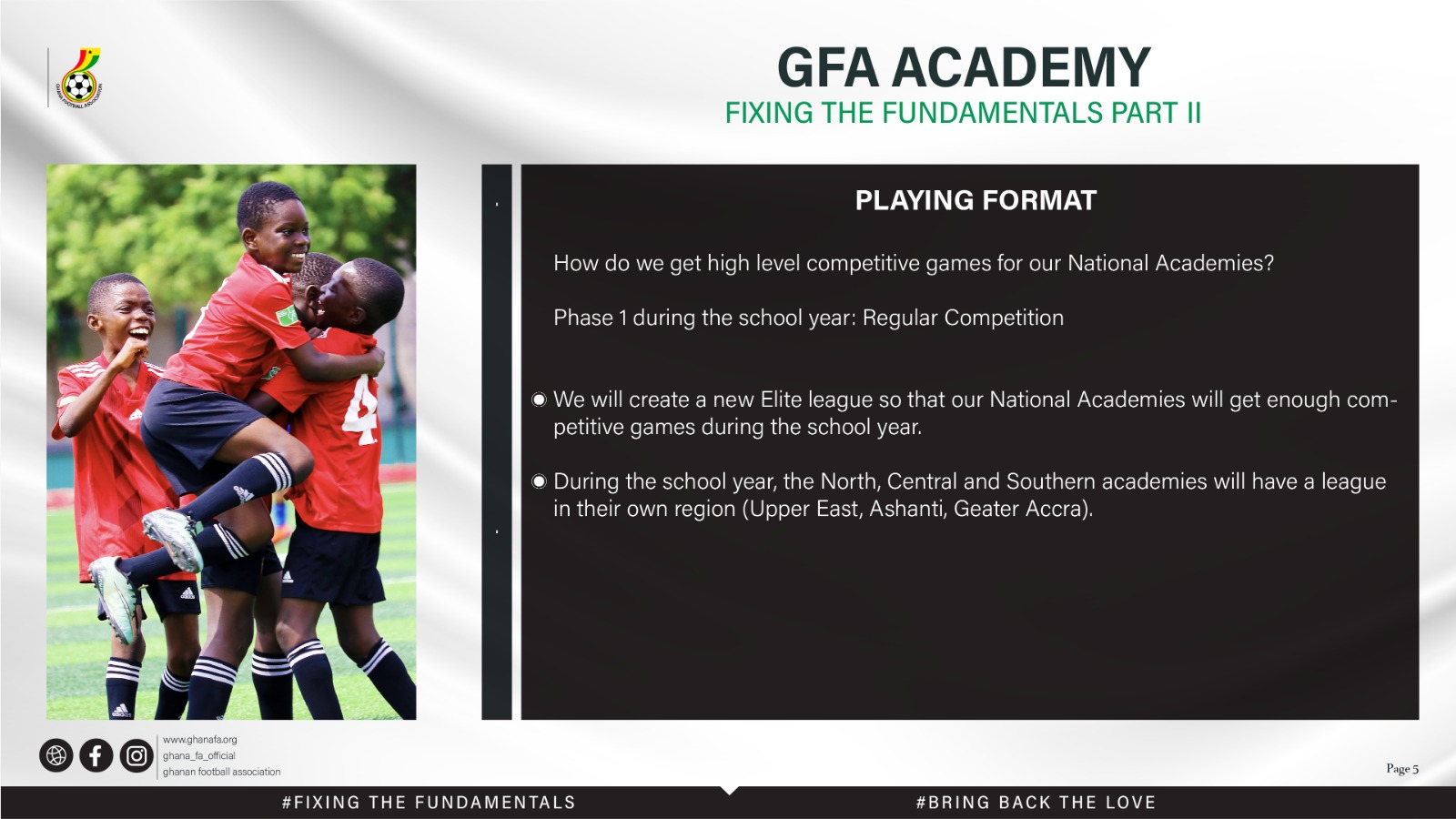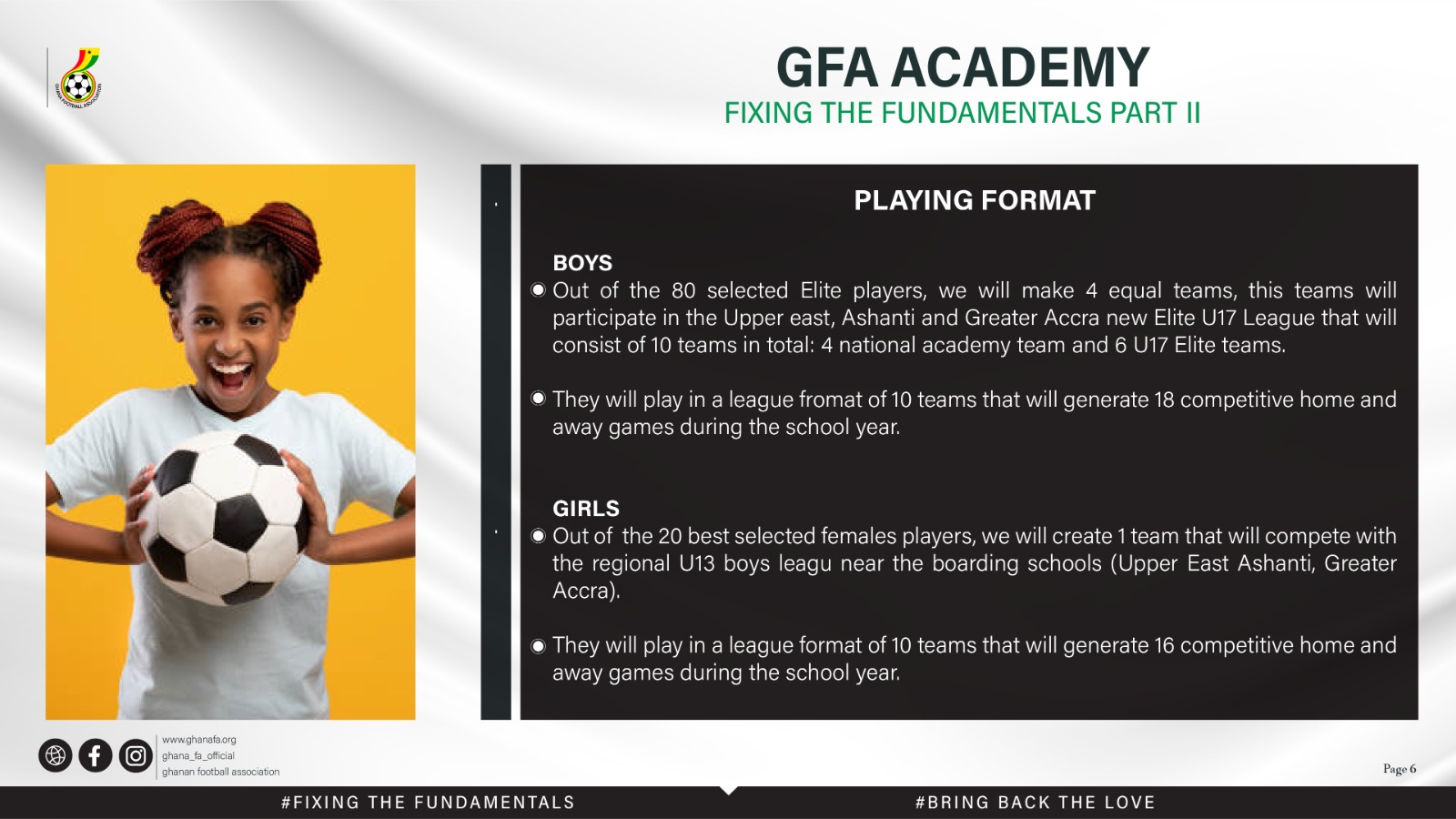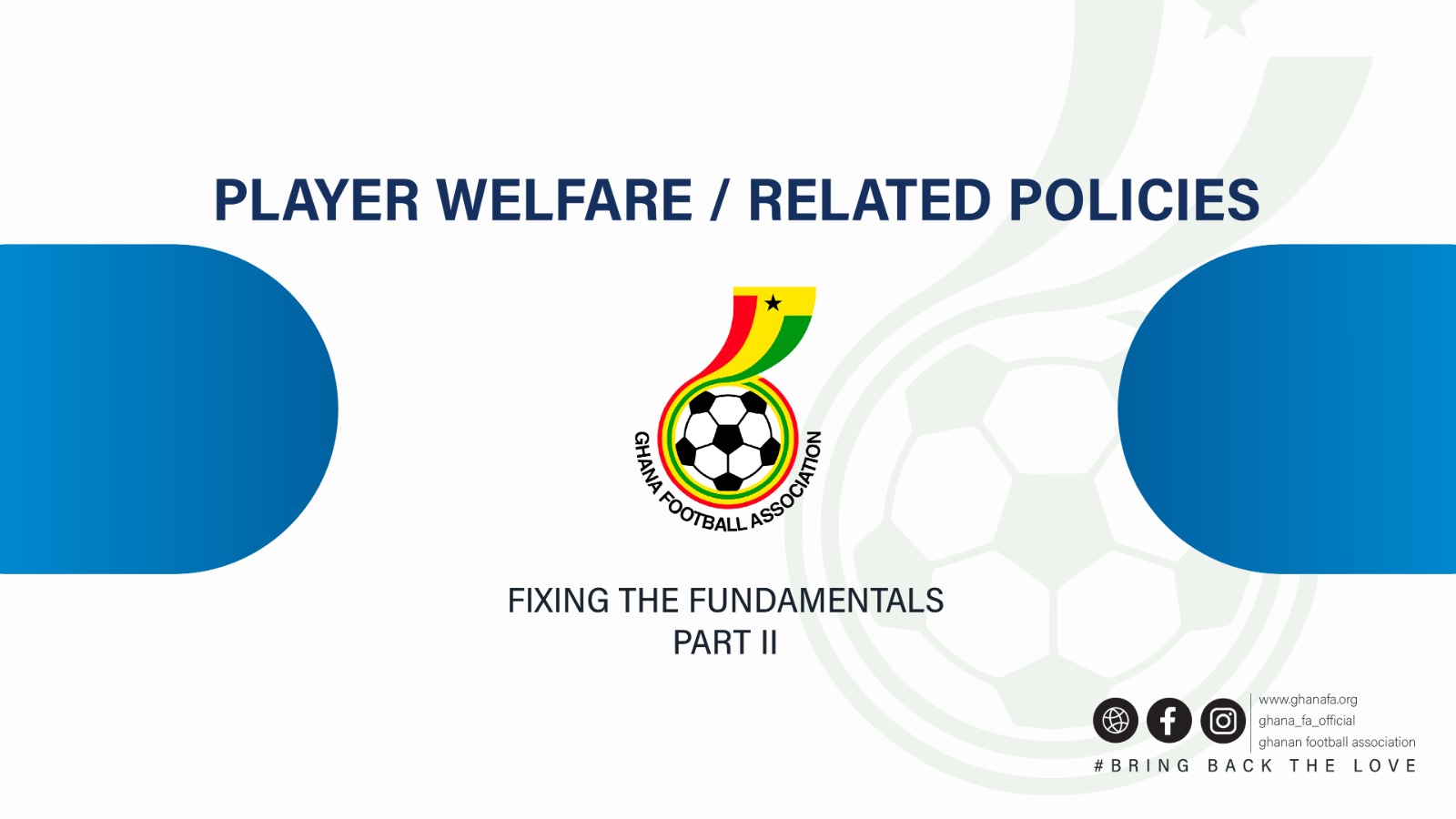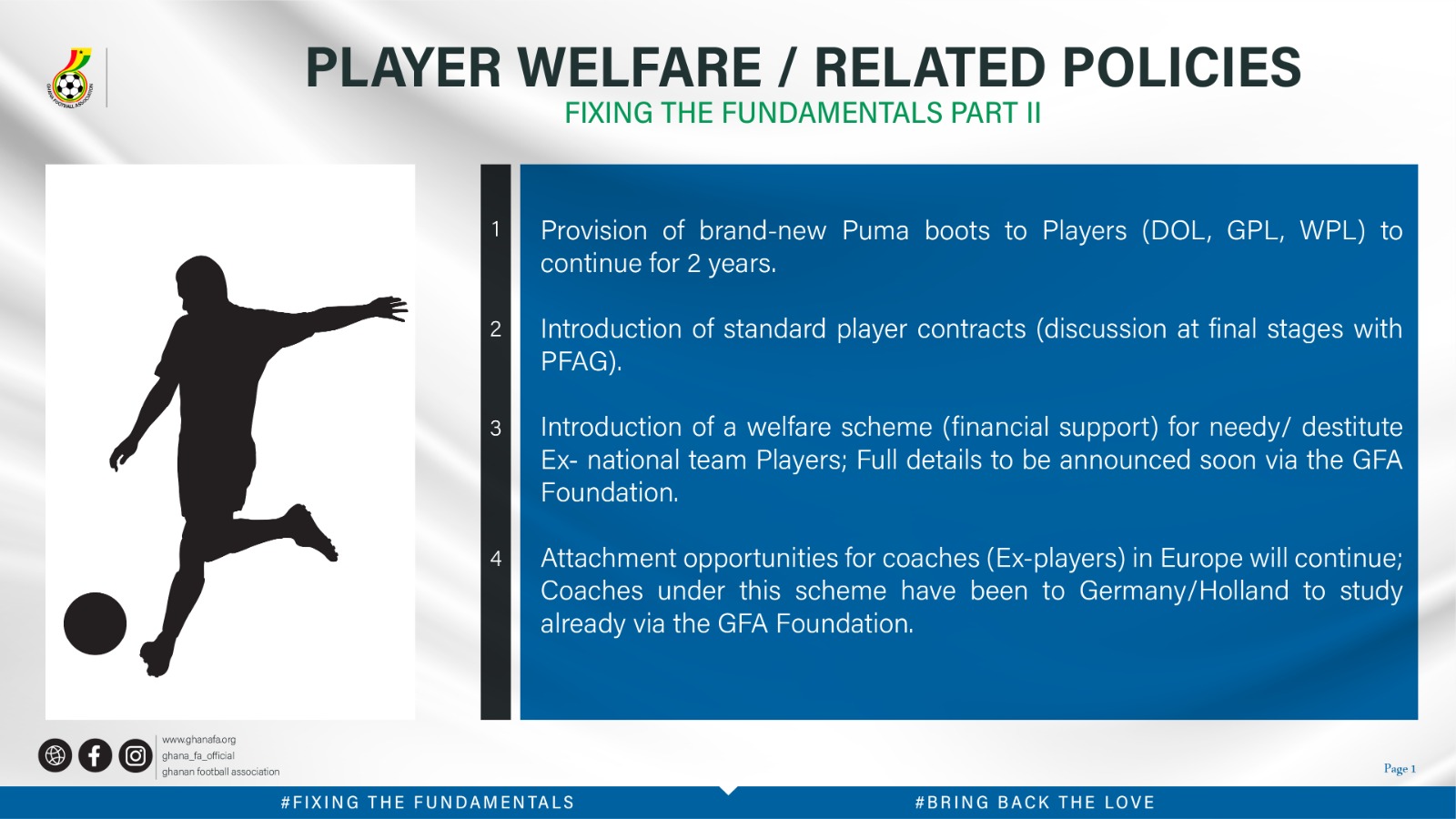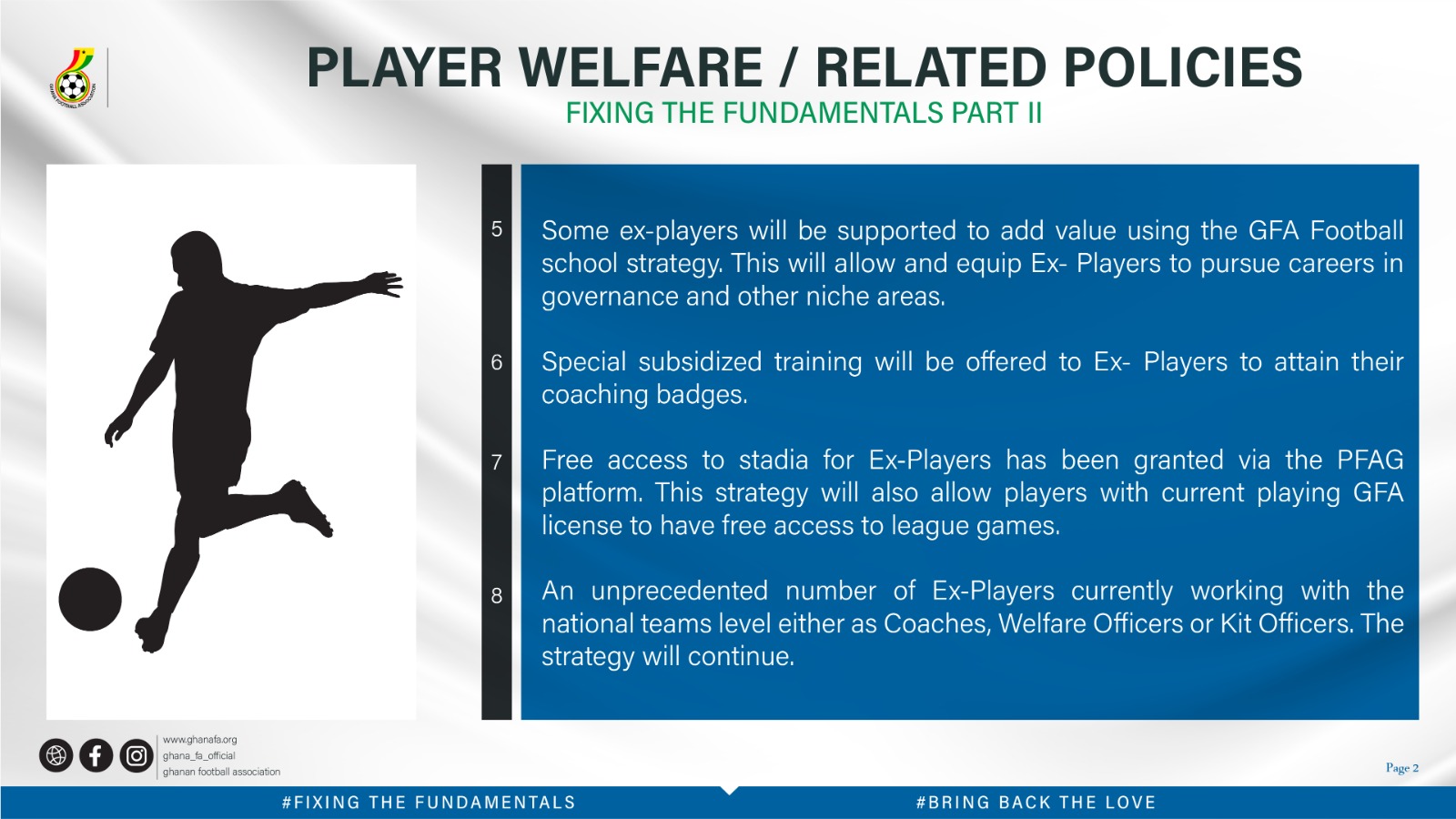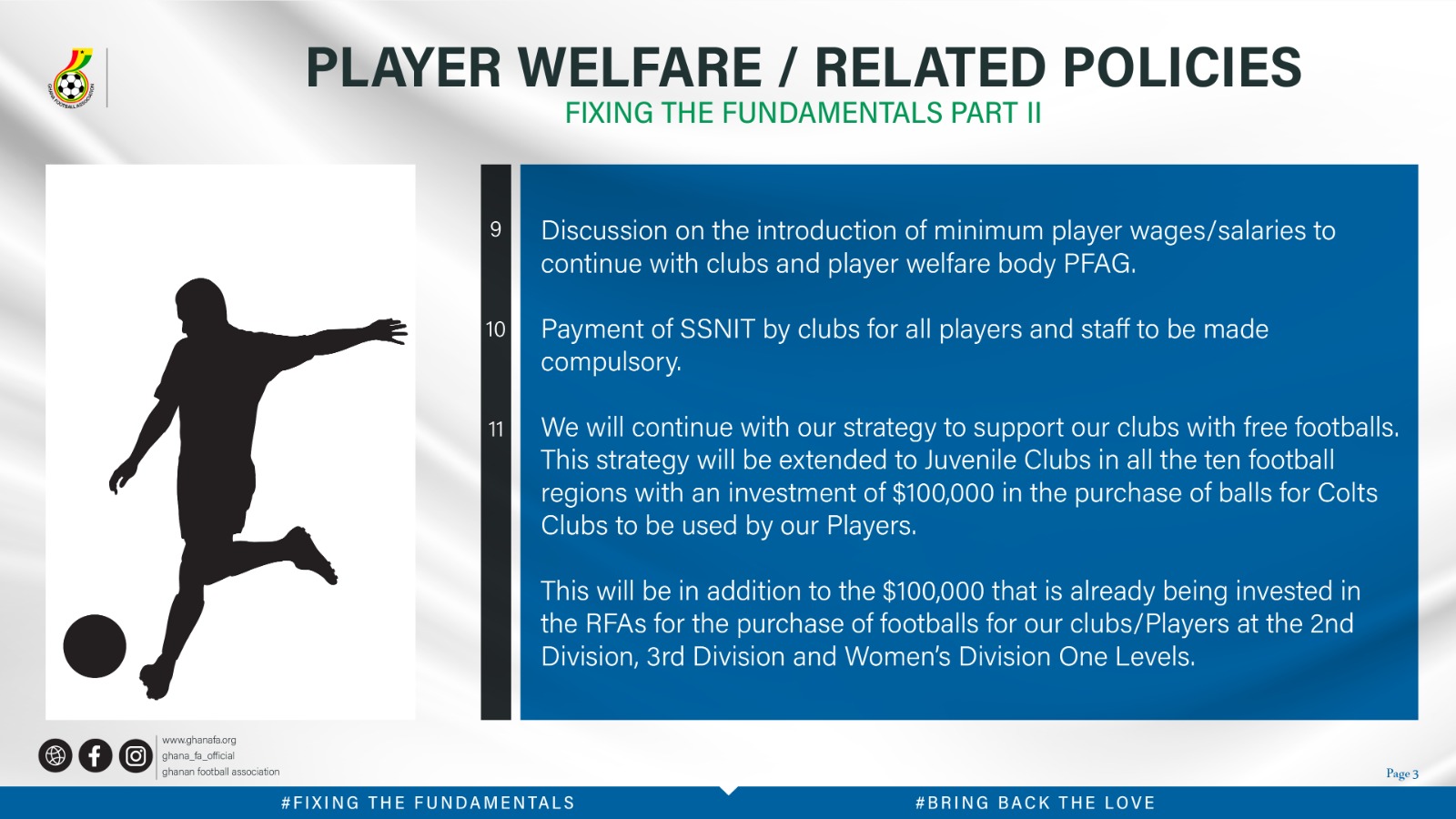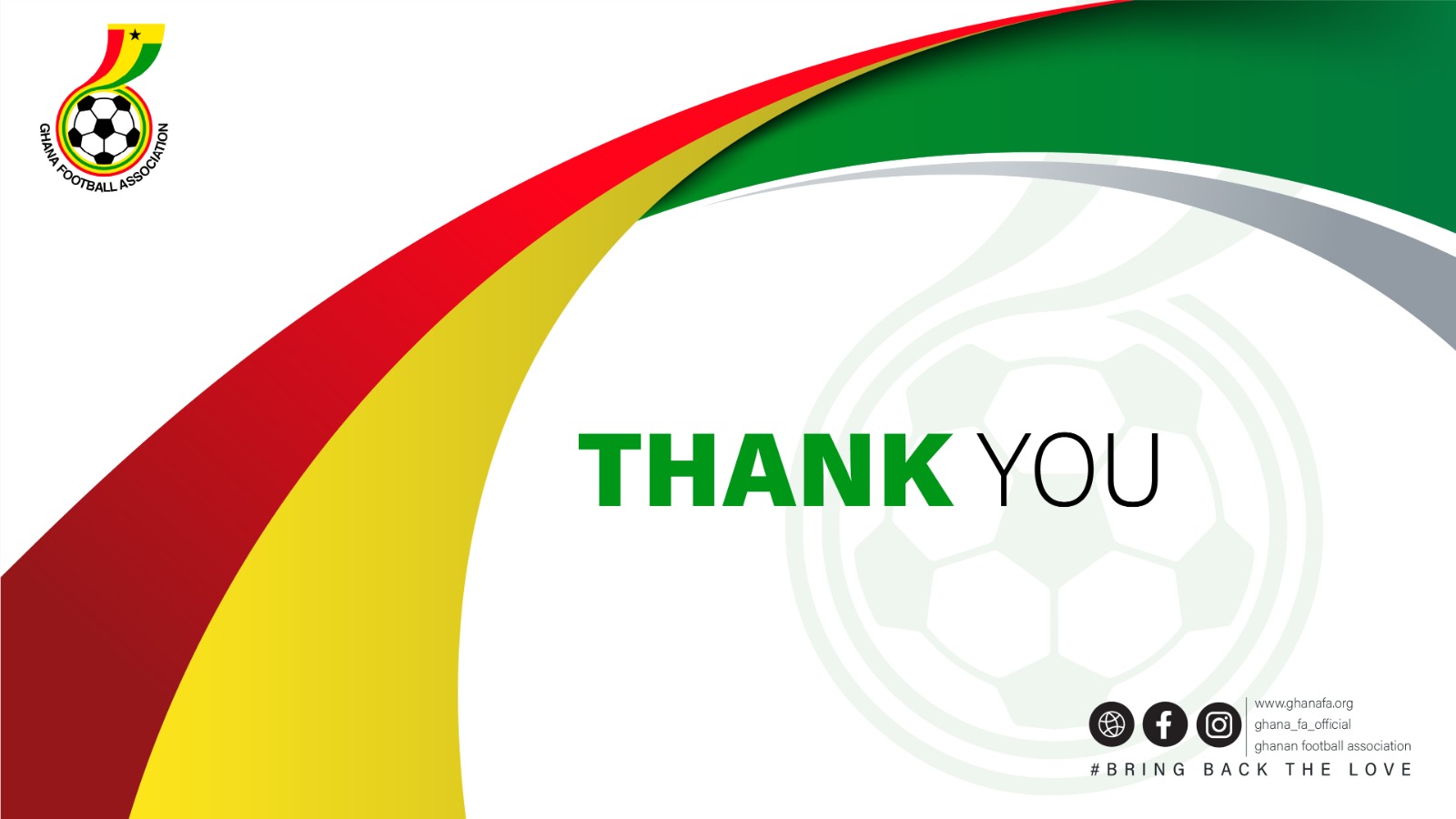 GFA COMMUNICATIONS