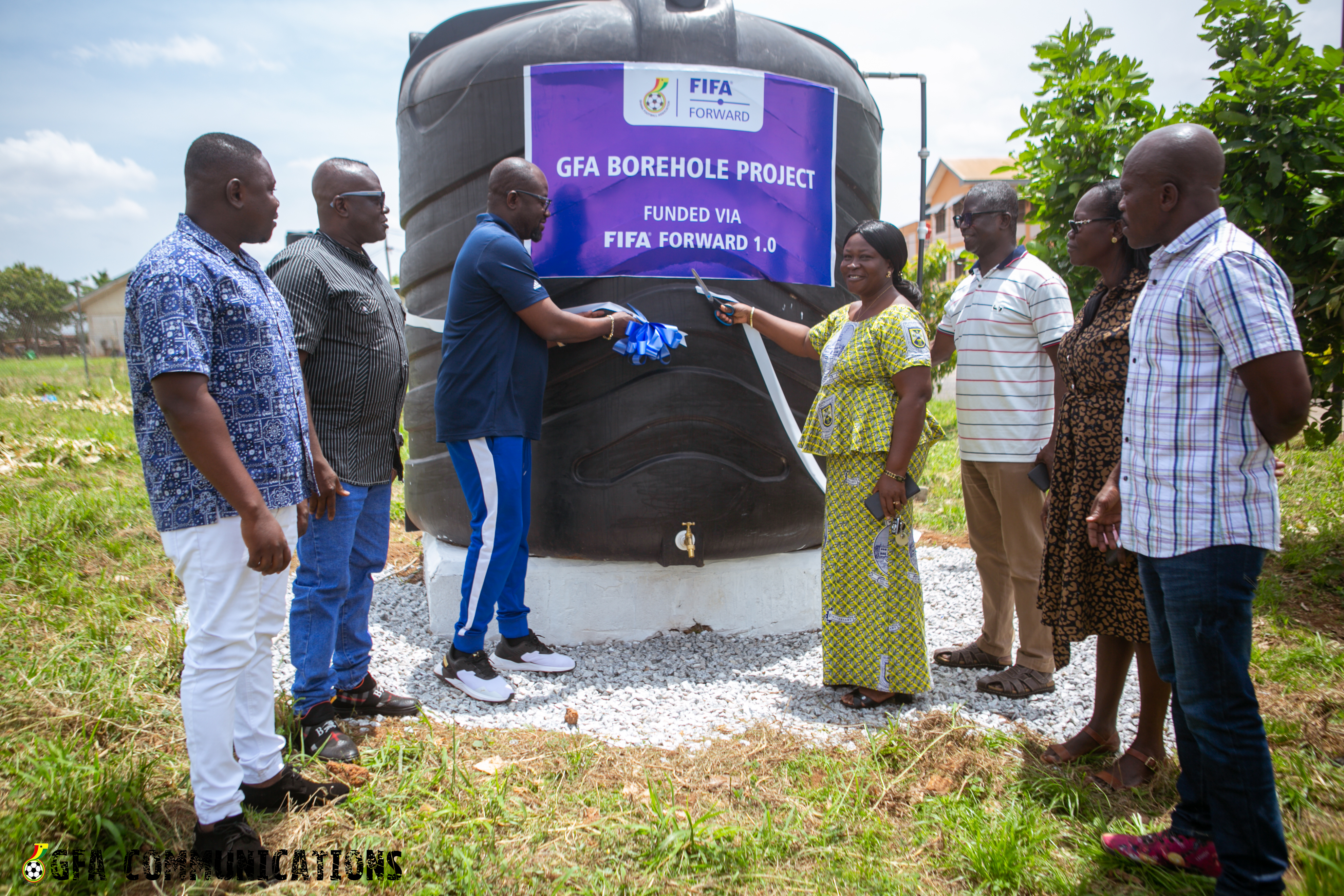 President Kurt Edwin Simeon-Okraku has commissioned three borehole projects in the Kumasi Metropolitan area while the other boreholes in the Ashanti region will be commissioned later.
The project sites include Ejisu Okese Park, Kumasi Anglican Senior High School Park (KASS) and the Wesley College School Park. The aforementioned venues are used by the Regional Football Association as Game Centres for Third Division, Second Division and Women's Division One clubs.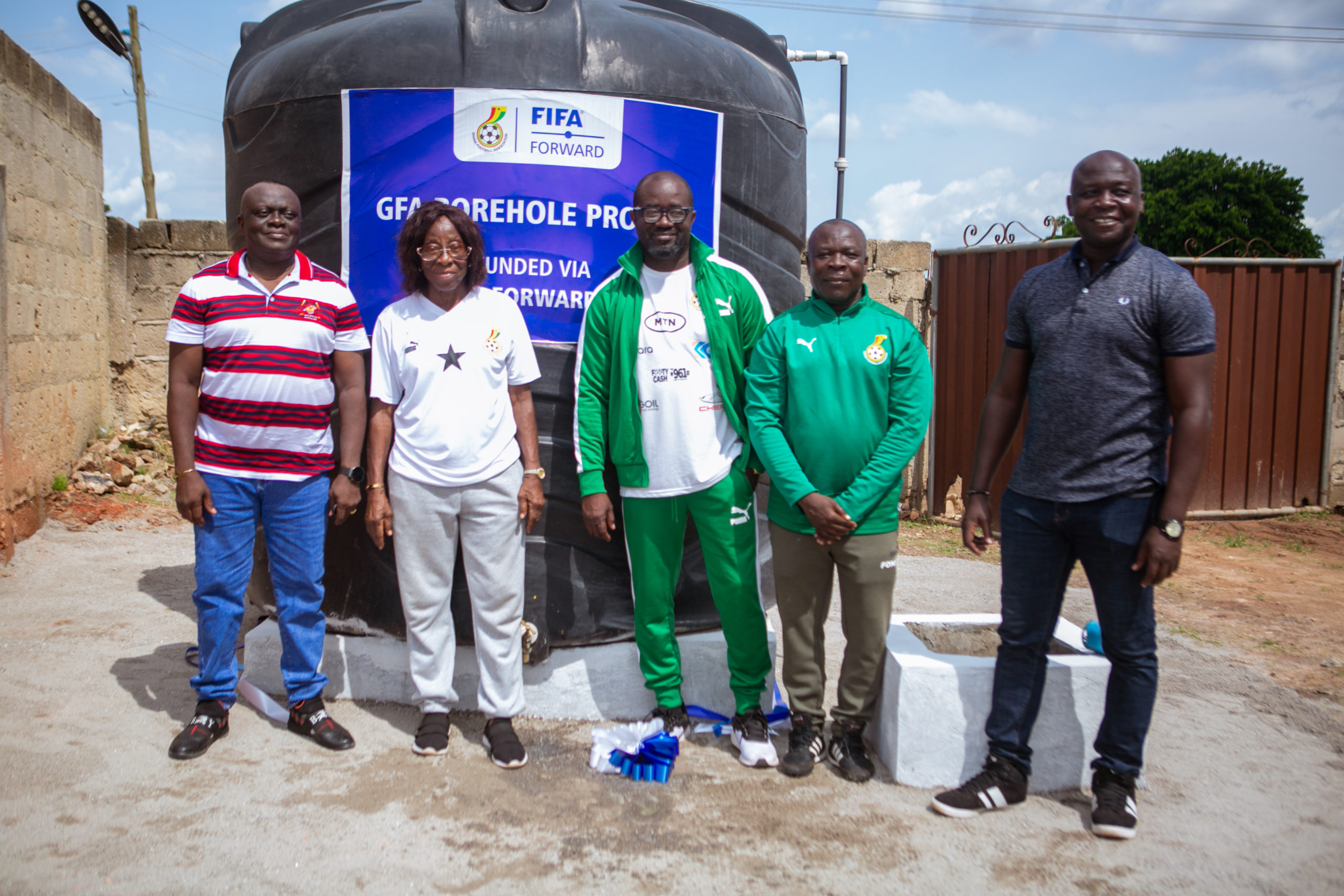 A number of boreholes have been allocated to each of the ten football regions across the country. Notable amongst them are Regional Football Associations Game Centres, some Division One League venues, some Premier League venues, and the GFA Technical Centre at Prampram.
The Ghana Football Association would continue to provide updates regarding the commissioning of the other borehole facilities in the coming days.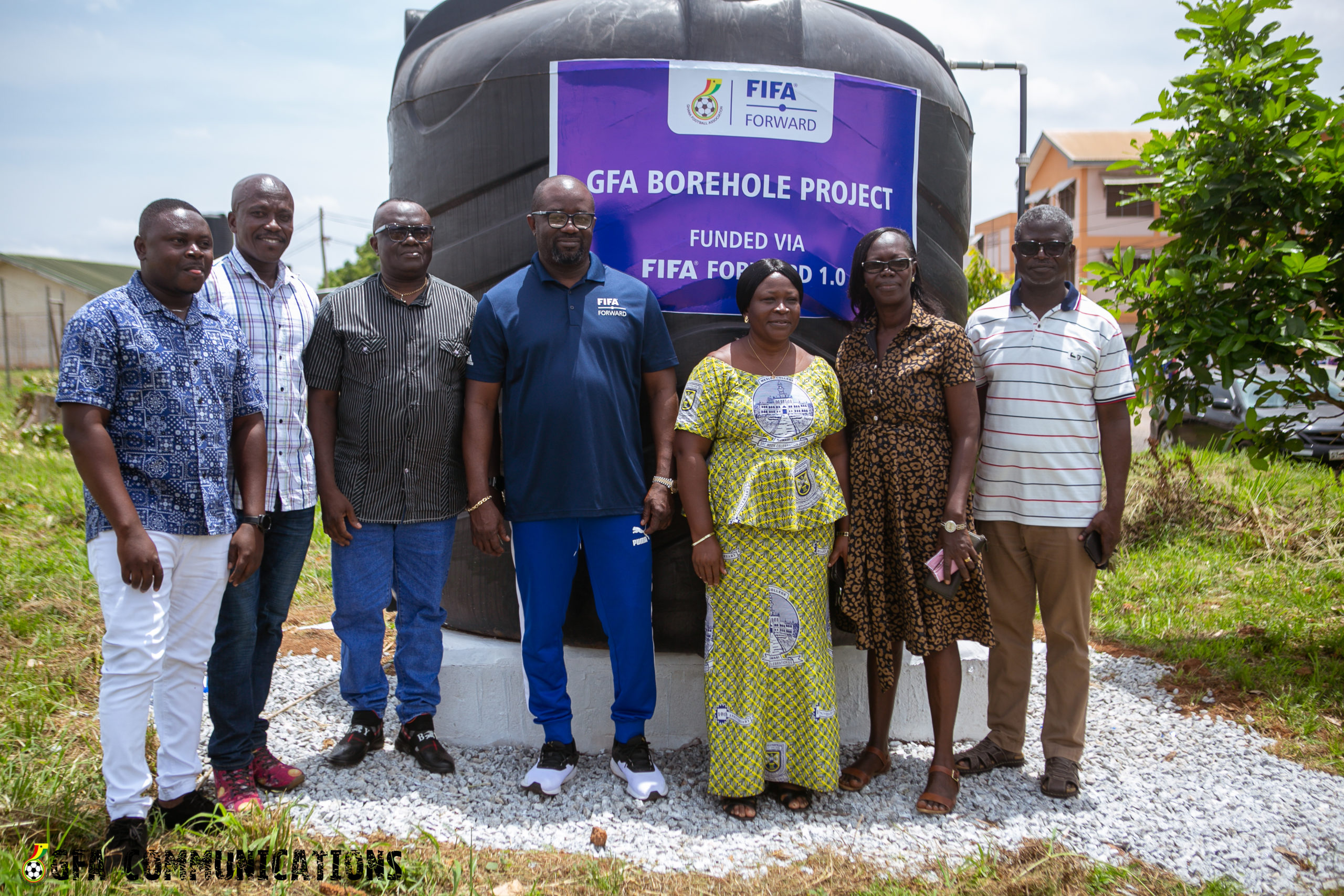 President Simeon-Okraku was in the company of Executive Council member Madam Habiba Atta Forson, Chairman of the Ashanti Regional Football Association Osei Tutu Agyemang, Western Regional Football Association Chairman Simon Ehomah and Aminu Abdulai, President of Namoro Football Academy.
The provision of boreholes is aimed at improving the quality of pitches and ultimately improving competitions across the country with the Premier League, Division One League, Women's Premier League and Regional Game centres expected to benefit from the project.
The borehole strategy is funded via the FIFA Forward 1.0 programme.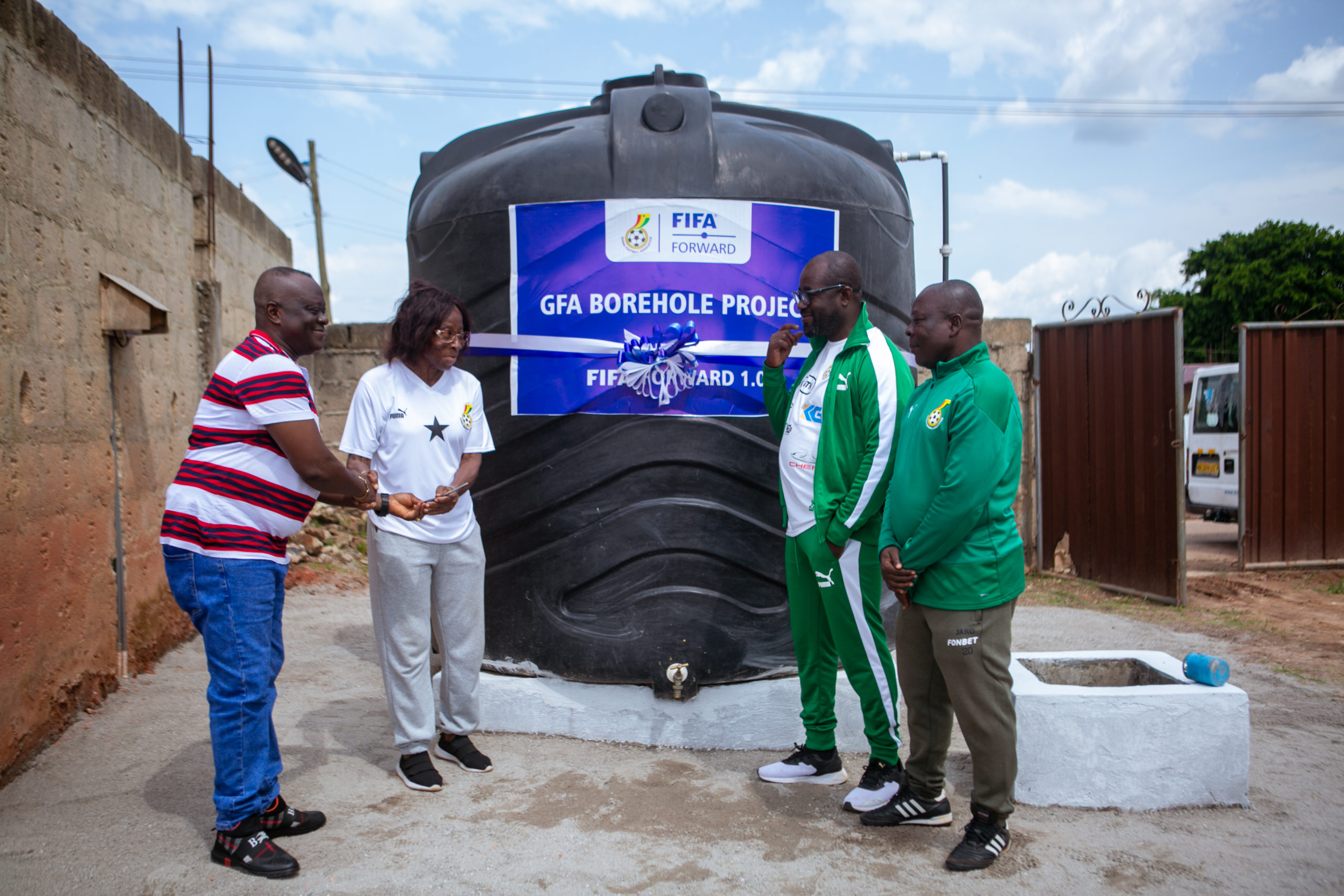 GFA COMMUNICATIONS