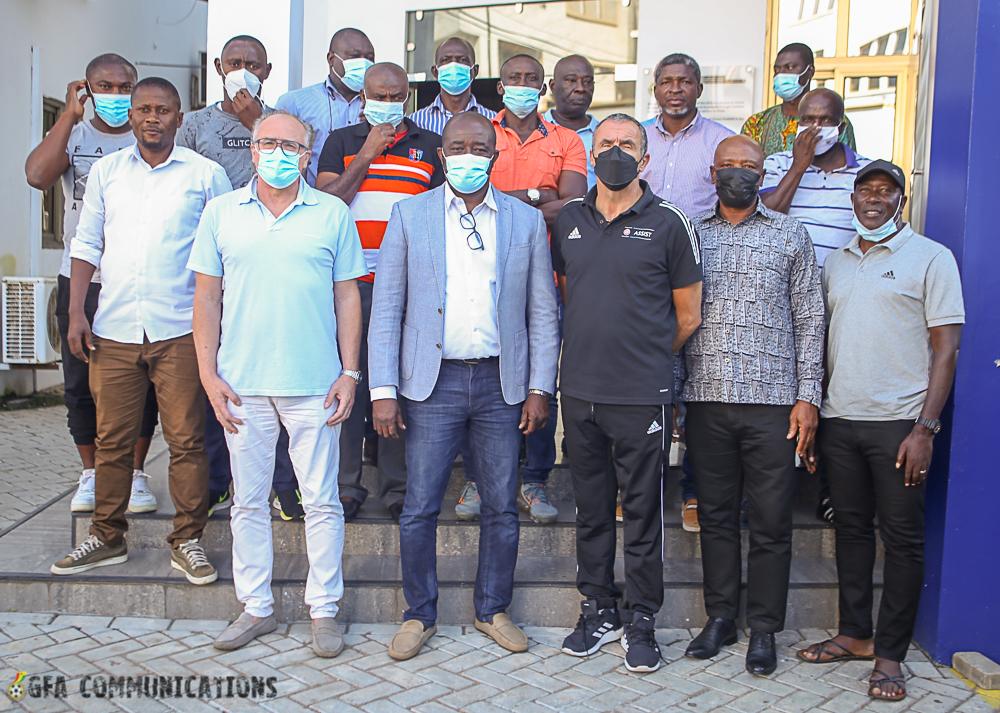 Premier League Coaches have ended a three-day intensive capacity building programme in Accra. The Workshop which was facilitated by a team of experts from UEFA Assist began on Tuesday, September 7 and ended on Thursday, September 9, 2021. The Coaches have been sharing their thoughts on the benefits and takeaways ahead of the new season.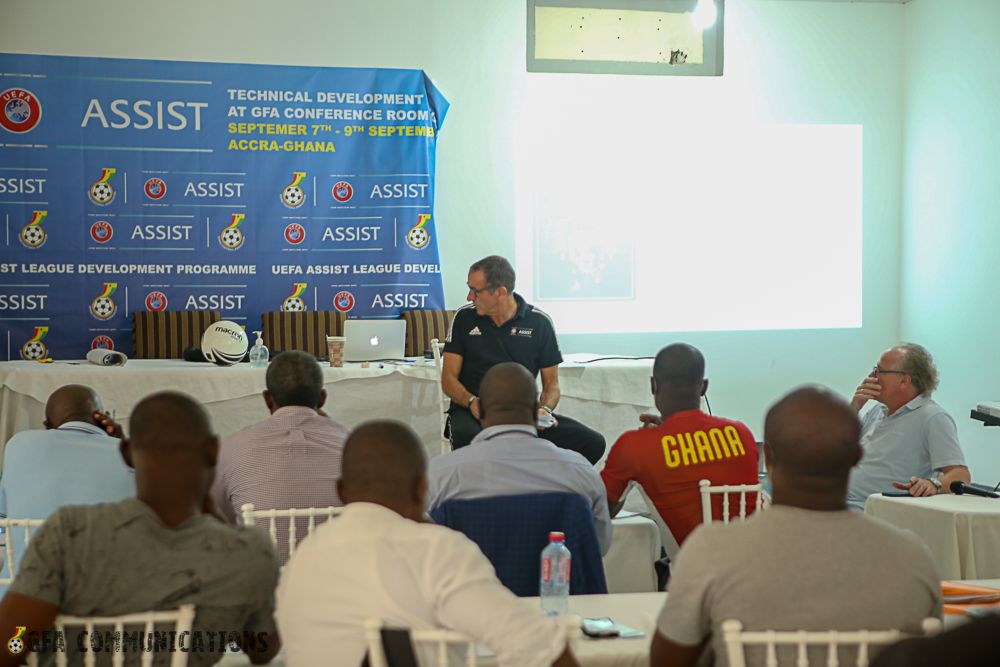 Amadu Nurudeen - Head Coach - King Faisal Football Club
This is a very good programme which has helped us a lot. We have picked a lot form the instructor and technical director and a lot of things I cannot enumerate all here, about how to build our game models, how to train our players, the way forward, the culture of the team, the values and identity that you need to set up going forward. It has been very educative and we are looking forward to having more of these workshops which will go a long way to enhance our performance as coaches.
Annor Walker - Head Coach - Accra Great Olympics
I am happy to be part of this workshop and we have learnt a lot from this UEFA Instructor and seriously we are happy to be part of this workshop. Besides that, we give thanks to the GFA for letting us have this workshop and also plead that if it will be possible, we can get this every three or four months. It will refresh our minds and help us get to the top.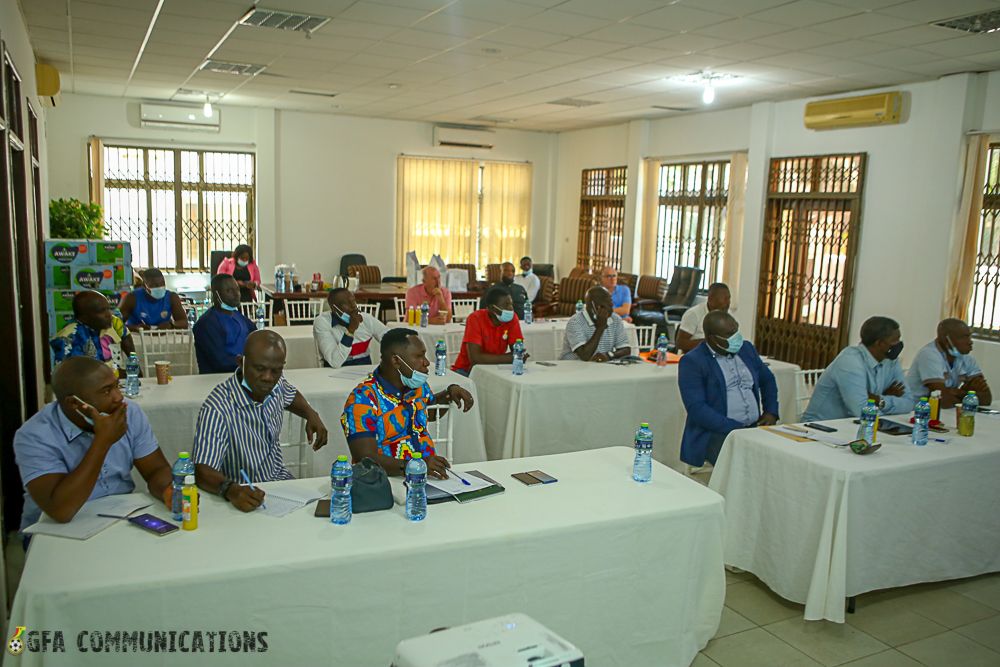 Abdullai Gazelle - Assistant Coach - Kumasi Asante Kotoko SC  
My overview of this particular program is that, it is a nice exercise, a challenging one of course and we have learnt so many things here which will help us in our course. Looking at what we used to have and what UEFA is giving us, we see something different. It is a challenge for us to at least emulate it and make impact on our players, our teams and football in general in Ghana.  It is really a nice program which I wish to attend more to help build coaches in Ghana.
Abu Abdul Hanan - Head Coach, Brekum Chelsea Football Club
I think this exercise has been very helpful as we all have the opportunity to associate with our senior learned coaches and instructors. This will go a long way to improve our knowledge and we can also impact on technical teams and the players for a competitive and an improved League, next season.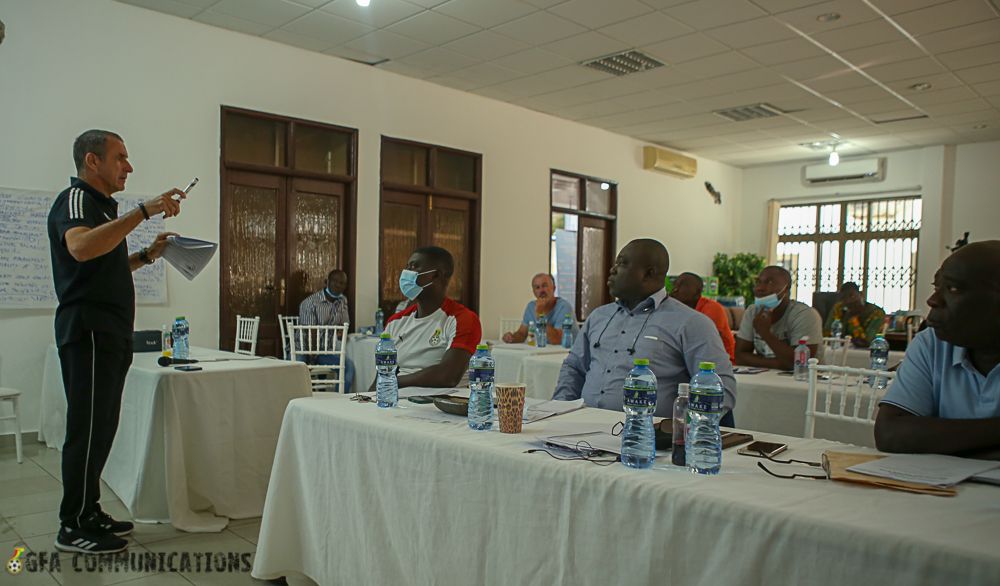 Rainer Kraft - Head Coach - Accra Lions Football Club
I am a participant of the UEFA Assist meeting for the last few days and of course it was very impressive to find out and to see Fritz Schmid introducing us to a way to set up our teams. Secondly as a new club, for me it was very important to meet my new colleagues and to update with them, to collaborate and to make football a little more impressive for the whole Ghana.
Shaibu Ibrahim Tanko - Head Coach - Real Tamale United
So far so good with this UEFA Assist program which has been an eye opener in the sense that, so many things were hidden under the carpet as far as coaching is concerned but now we have noticed we need to do more in other to get to the dreamland. I am loss of words as these sorts of workshops are hard to come by. We are very appreciative for the good work done by the GFA so far.
Abdul Karim Zito - Technical Director - Dreams FC 
It is a good idea for the FA to bring the workshop to help enhance the knowledge of the Premier Division Coaches and Technical Directors of the clubs. I am pleading for more of such workshops in future than what we have in three days. I am very happy and thankful to the FA for giving us this opportunity to learn more on the modern trend of football coaching. We were lacking for some time and with the coming of the current GFA, we have been seeing a lot going on to enhance our knowledge. The previous league was very competitive where even at certain point you don't know who is winning or going on relegation we are grateful and we need need for of such workshops.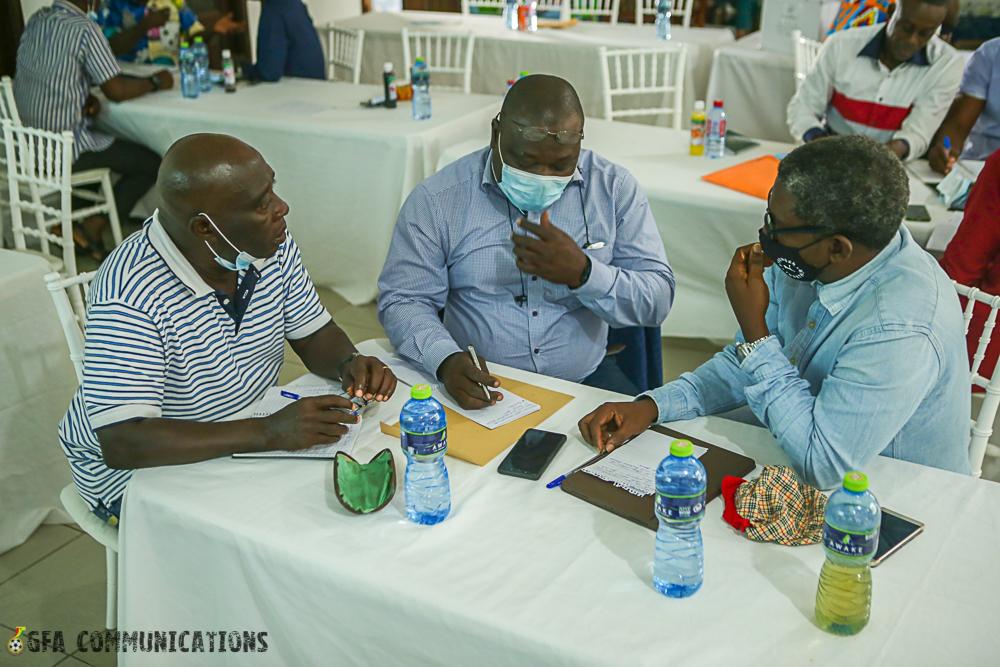 Maxwell Konadu - Head Coach - Legon Cities Football Club
This workshop has really helped us a lot; refresh our memories and we are going to take everything that we learn here into the new season and make sure that Ghana Football becomes the winner. In times like this, there are certain small, small things we ignore which are very important at times. With this refresher course, I think we will put the pieces together and make sure that we impact the knowledge into the players and see to it that they play better football than we saw last season.
John Oppong Welbeck - Head Coach - Bechem United 
I would like to say a big thank you to the President of the Ghana Football Association, the Technical Directorate and the entire GFA Administration for making this workshop possible for us to be here. In actual fact, we have learnt a lot which is going to help us to develop our models plan properly and develop our game and take it to the next level. By so doing, I believe strongly that it is going to help the country also to come out with a model and style which will take us to the next level. I have learnt a lot from this workshop and I believe we need more of these workshops to help us stay on top.
Ernest Thompson Quartey - Head Coach - Ashanti Gold SC
I would say this workshop has really been a blessing, we have learnt a lot and acquired a lot of knowledge to add to whatever we knew earlier on and it's been more of an exchange of ideas with our UEFA Representative who came in to give us all the facts. I believe is really going to help us in the coming season with the ideas we will employ during the season. To cut it short, I would say it's really been worthwhile.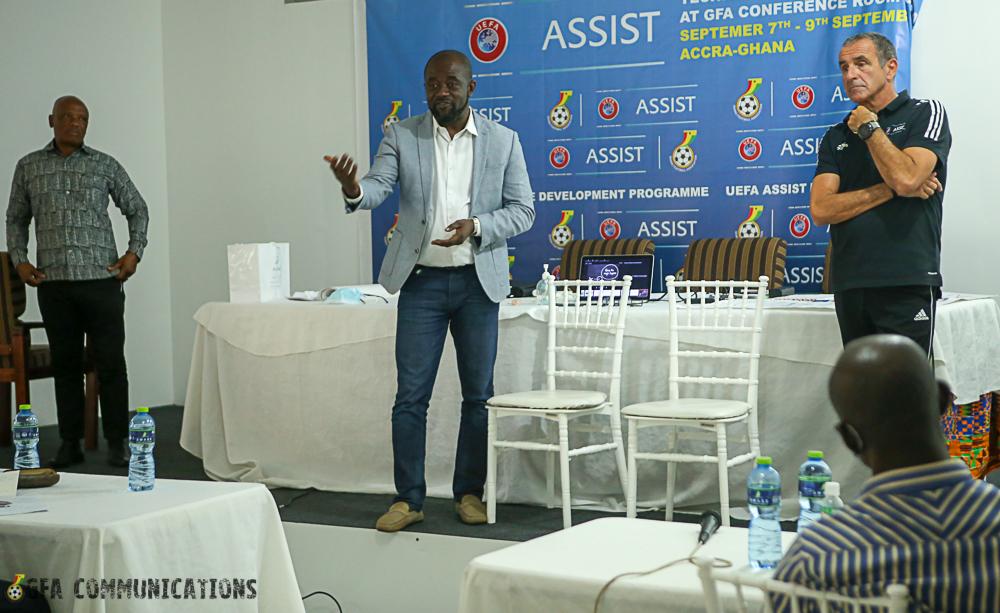 Joseph Asare Bediako - Head Coach - Aduana Football Club
I am happy about the workshop because it has enlightened me a lot and it is going to be useful to me in this coming season.
Michael Osei - Head Coach - Bibiani Gold Stars
I am very appreciative to be part of this program. This is very useful and I will say thank you to the FA and the instructors who were here. I am happy about this workshop.
Winfred Dormon - Asst Coach, Dreams Football Club
It has been three days of intense workshop on capacity building and let me take this opportunity to congratulate the FA for organizing such a wonderful collaboration between UEFA and us (coaches). Clearly from this workshop, we have realize that, coaching capacity really needs to be built to reshape our players therefore our knowledge and approach about coaching must always undergo consistent changes. The principles don't change but your methods and approach must always be modernized. I am grateful and am been challenged to continue to acquire more knowledge to be one of the best.
GFA COMMUNICATIONS