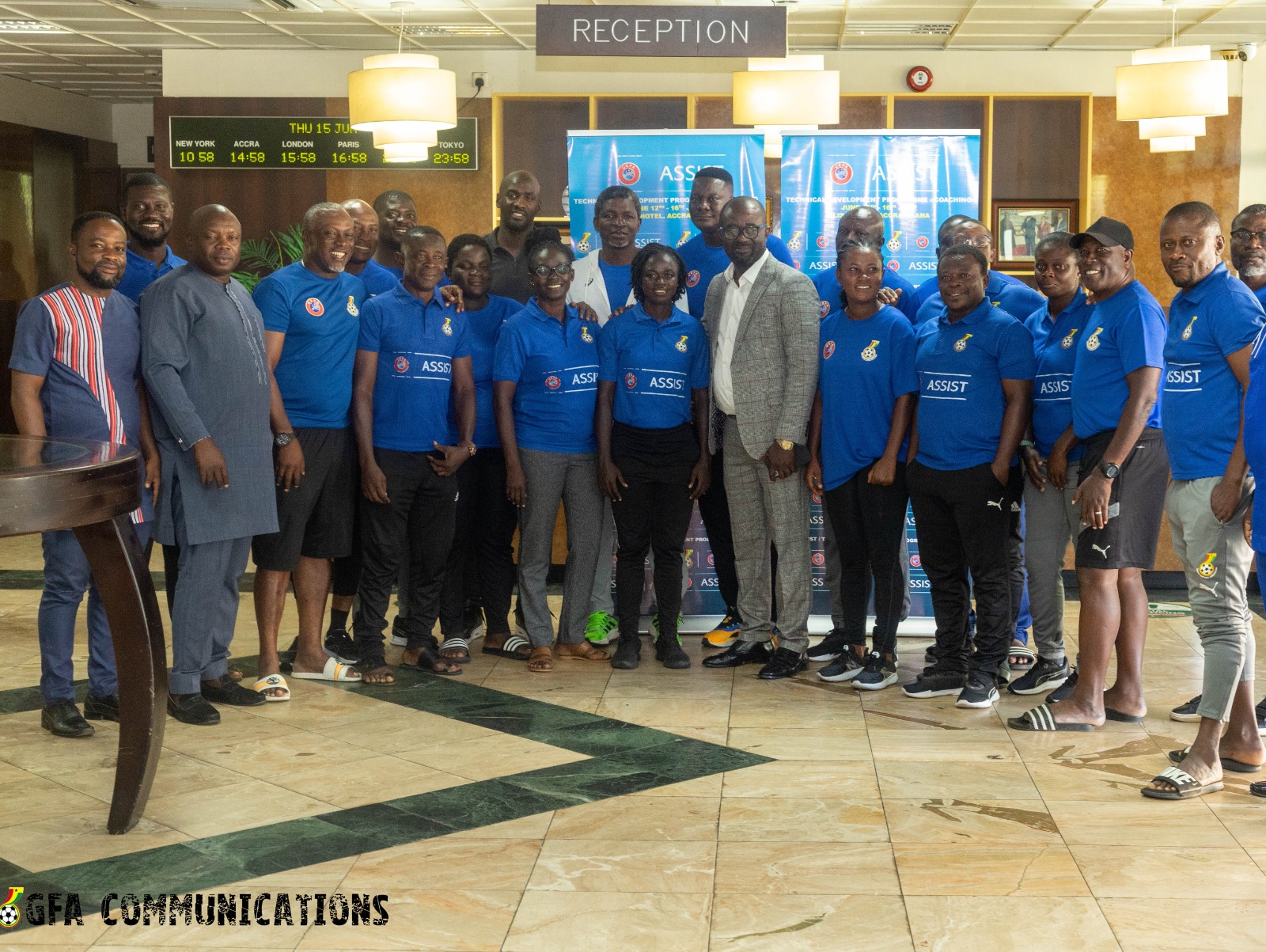 President Kurt Edwin Simeon-Okraku has called on coaches to be open to ideas and continue to exchange knowledge to improve their know-how.
He was speaking at the weeklong UEFA Assist Technical Development programme at the Swiss Spirits Alisa Hotel in Accra.
The focus of the initiative is to enhance the technical and tactical knowledge of the coaches. Some of the lessons included modern coaching techniques and strategies, leadership development, sports psychology and effective communication skills.
The goal is to develop well-rounded coaches who can effectively shape the future stars of the Ghanaian game.
''Coaching is a very dynamic enterprise, a lot of times you learn and sometimes rely on your instincts to get what you want and I know you all know this'' President Simeon-Okraku said.
''When Otto Addo coached us against Nigeria, we were disappointed not to get the win in Kumasi but we found a way to encourage ourselves for the return leg''.
''I am happy all of you agreed to be part of this session and giving your time to listen to all the instructors''.
''Like I have said on various platforms, exchanging knowledge and picking up knowledge is endless. And once you dedicate your time to sessions like this, you can only add on and improve''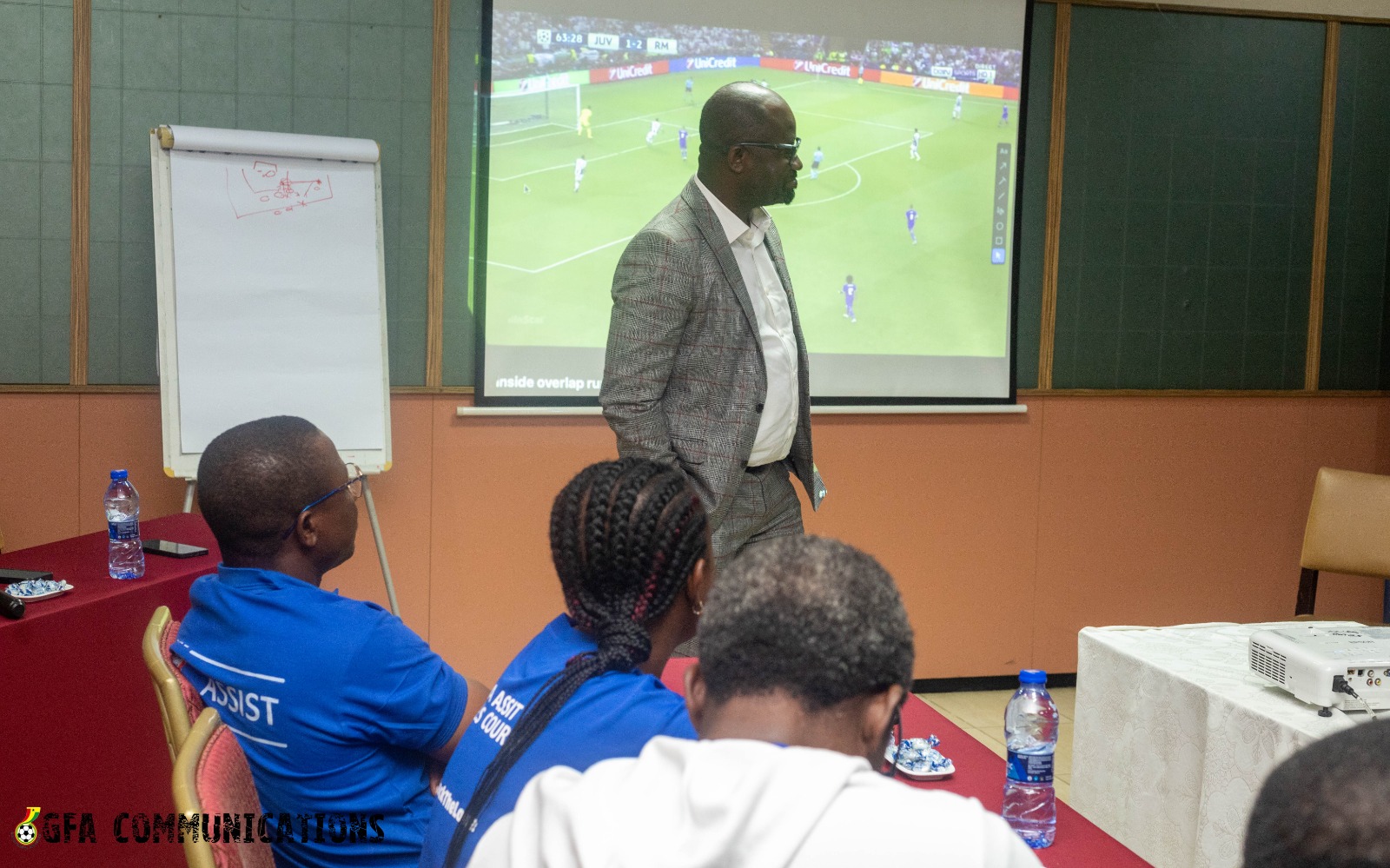 ''At the end, you will serve Ghana and your individual clubs and help towards the general improvement of the Ghanaian game. This program will continue as we have promised and I hope that all of us will take advantage as and when you are called upon because it will be a one year programme''
''Some of the programs will definitely clash with some of your programs but we will give you enough notice so you can participate''
''I hope all of us will make the list out of this, exchange ideas and those who are quiet, let's try to talk. There is no right or wrong here. You exchange ideas and listen to people and at the end; you go home with something from these sessions'' President Simeon-Okraku added.
The training is led by UEFA Consultant Roger Meichtry, with the support of Technical Director Bernhard Lippert and Director of Coach Education Professor Joseph Kwame Mintah.
This capacity building project signifies the GFA's commitment to advancing Ghanaian football by equipping coaches with the necessary skills and knowledge to elevate the game at all levels.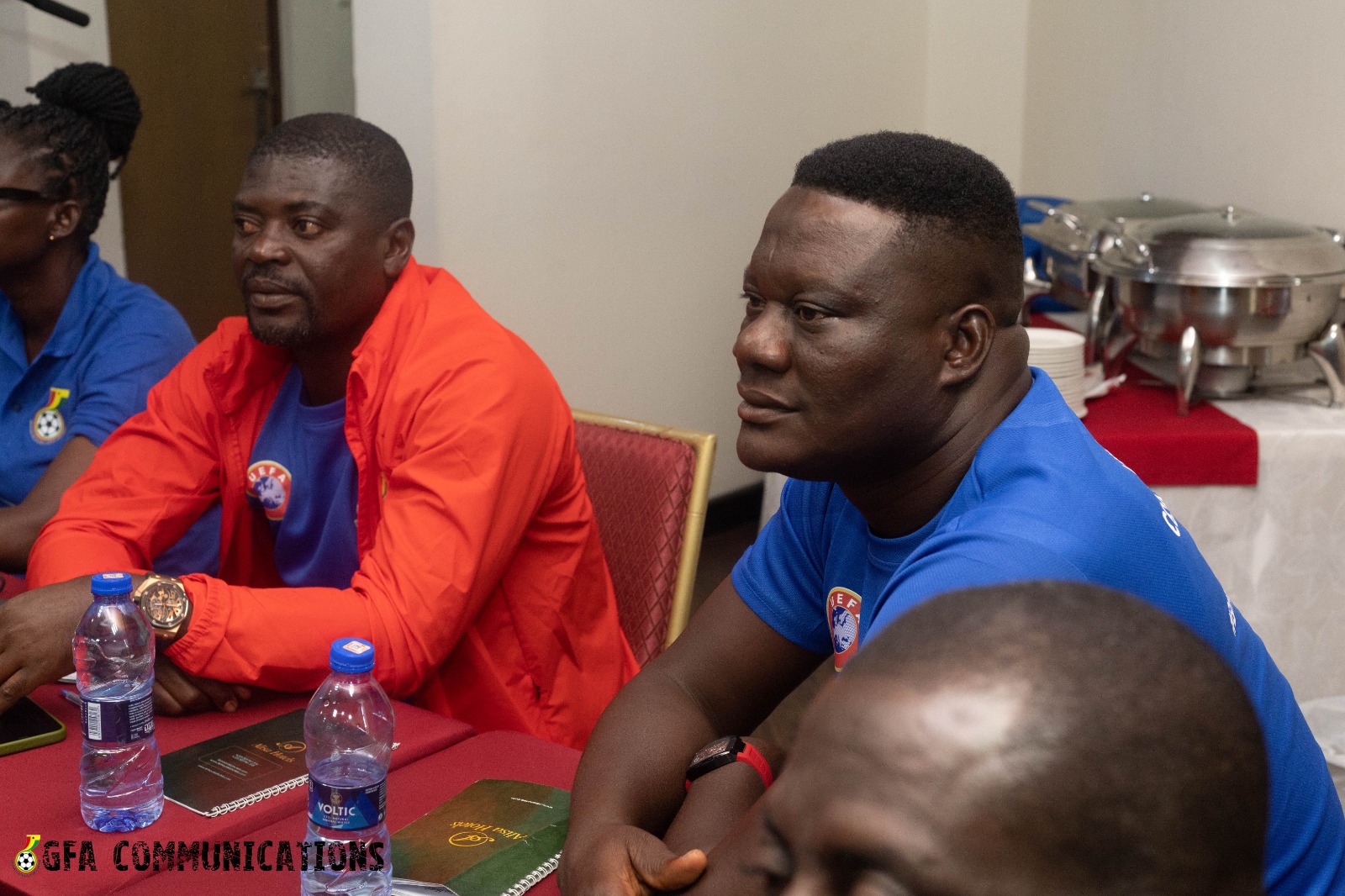 The course participants are as follows:
Baba Nuhu Mallam, Dr. Prosper Nateh-Ogum, Samuel Boadu, Anita Wiredu-Mintah, Anokye Charles Frimpong, Yussif Basigi,  Winfred Dormon, Yaw Preko, Kasim Mingle, Laryea Kingston, Maxwell Konadu, Fatawu Salifu, Nana Kwaku Agyemang, Joyce Boatey-Agyei, Abdul Karim Zito, Nana Joe Adarkwa, Linda Prah, Bernice Adu Twumwaa Kyeremeh and Sandra Boakye.
GFA COMMUNICATIONS