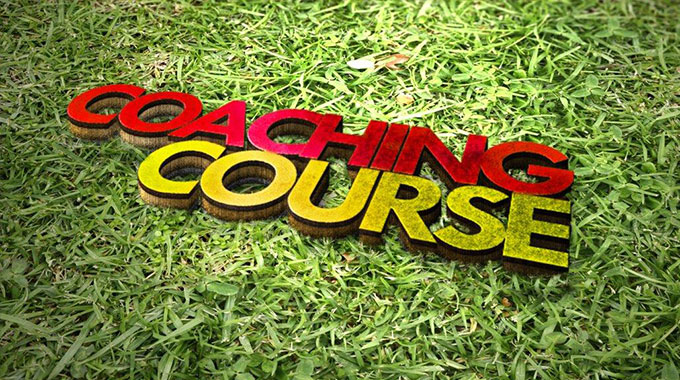 First batch of participants for the CAF License C Coaching Course are expected to report at the Ghanaman Soccer Centre of Excellence on Tuesday, December 13, 2022.
The the 10-day  Module II course is expected to commence from Wednesday, December 14- 24, 2022.
The participants have completed the Module I and their mandatory 30-day internship for practical sessions.
Below are the participants:
CAF LICENSE C COACHING COURSE
1ST BATCH LIST-14th -24th December 2022
| | |
| --- | --- |
| NO | NAME |
| 1 | Abdul Fatawu Dauda |
| 2 | Maxwell Sintim-Aboagye |
| 3 | Demagnala Folly-Bebe |
| 4 | Douglas Kwabena Boakye |
| 5 | Anthony Korneh Horbah |
| 6 | Abraham Nkansah |
| 7 | Francis Mensah Owusu |
| 8 | Daniel Nii Adjei |
| 9 | Yaw Boakye Ansah |
| 10 | Eddie Salasi Glover |
| 11 | Tuffour Kelvin Agyeman |
| 12 | Mubshiru Mohammed Abubakari |
| 13 | Eric Owusu Ansah |
| 14 | Papa Nii Lartey |
| 15 | Iddrisu Imrana |
| 16 | Elorm Attipoe |
| 17 | Mustapha Abdul Semiyu |
| 18 | Dennis Oppong Yeboah |
| 19 | Jerry Orlando Taylor |
| 20 | Mensah Tetteh Seth |
| 21 | Richard Kofi Wozuame Kpodo |
| 22 | Louis Owusu Wiafe |
| 23 | Richard Darko |
| 24 | Randolf Boateng Owusu |
| 25 | Fazazi Adam |
| 26 | Fusheini Mohammed |
| 27 | Kojo Appiah |
| 28 | Opoku Charles |
| 29 | Sulemani Rufai Agbonor |
| 30 | Imoro Salimu |