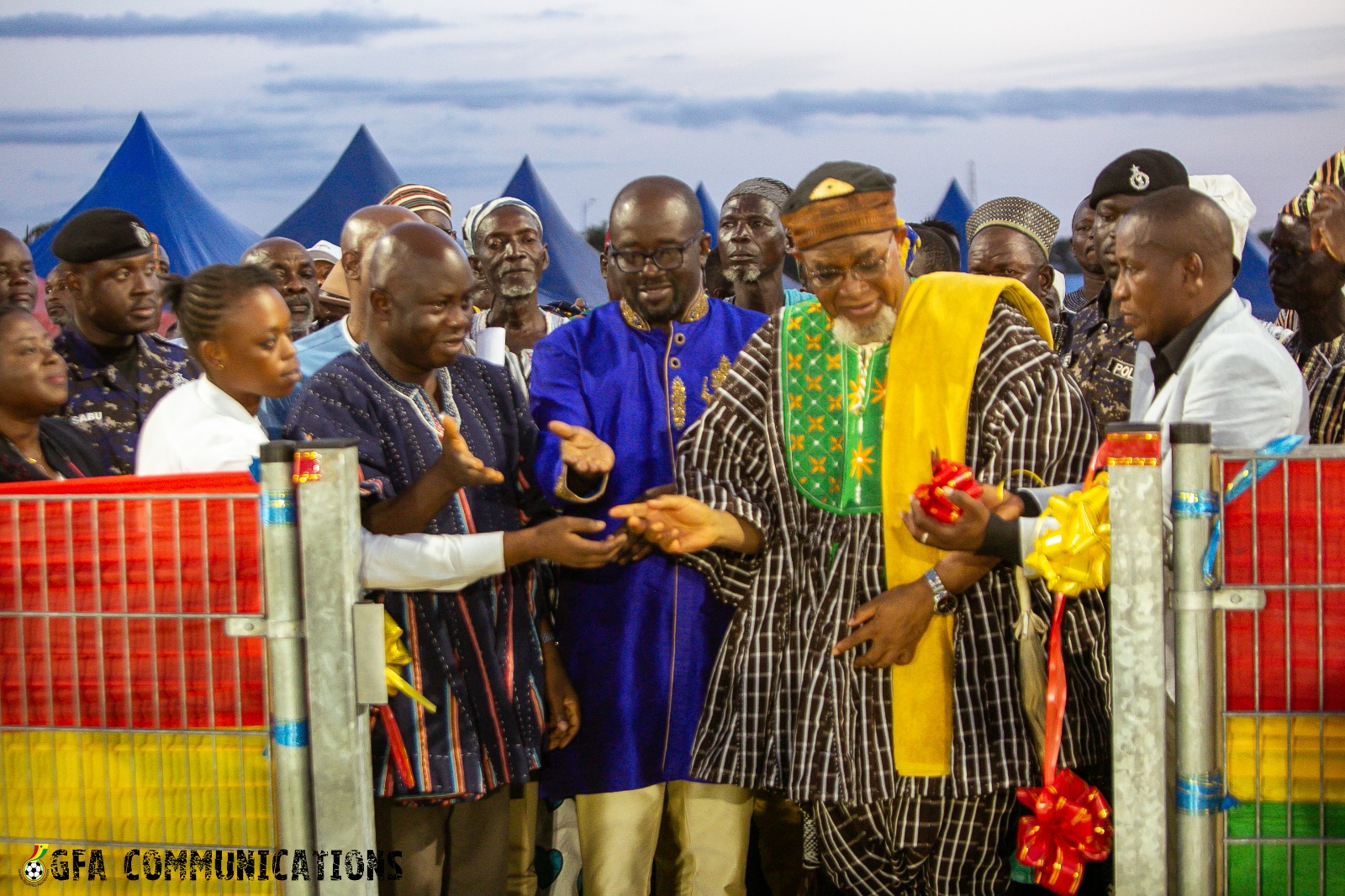 The overlord of the Talensi Traditional area Tongo - Raana Naab Kugbil Namaltang has named the Winkogo Technical Centre after President Kurt Edwin Simeon-Okraku.
Tongo-Raana Naab Kugbil Namaltang made the announcement during the commissioning of the Winkogo Technical Centre on Friday, July 23, 2023.
He opined that the centre is named after President Simeon-Okraku as a sign of appreciation for the singular decision to bring such a landmark project to the region.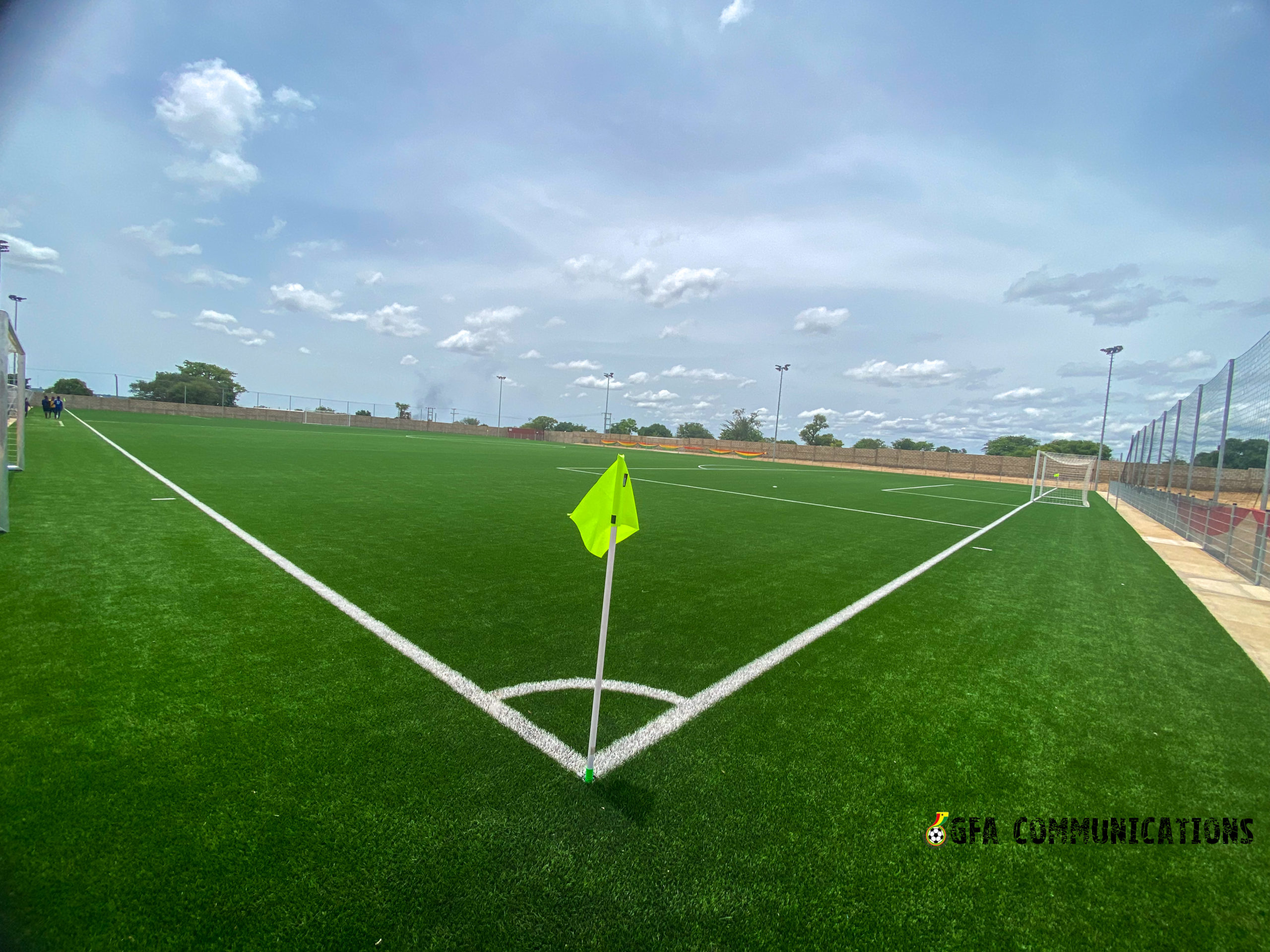 ''The fact that you dreamt of having this facility here is something that I will like to say was God sent. It is also through the effort of the Winkogo chief and the elders of Talensi that we have achieved what we have here today'' the Tongraan said.
''I believe this facility here, is going to turn Winkogo into another football region. This edifice that you have brought here is for the young ones who still have the energy, skill and ability to take advantage of''.
''It has been brought here for us to exercise our football talent as I have been told. I will like to appeal to those who are going to use this facility to take good care of it as we don't want this being seen as something like a white elephant''.
''I would like to pledge that we are ever ready to give you more land if you want to add more projects to this one''
''I propose that we should call this facility Kurt Okraku Winkogo Technical Centre for Excellence and Development. We are having his name on it so that he will know that he has something here in Winkogo to develop for us and also to show our sincere appreciation to him for thinking about the people of this region'' he added.
The second phase is expected to house the head office of the Upper East Regional Football Association, dressing rooms, spectator stands and a FIFA standard artificial football turf capable of hosting all matches, including elite domestic competitions.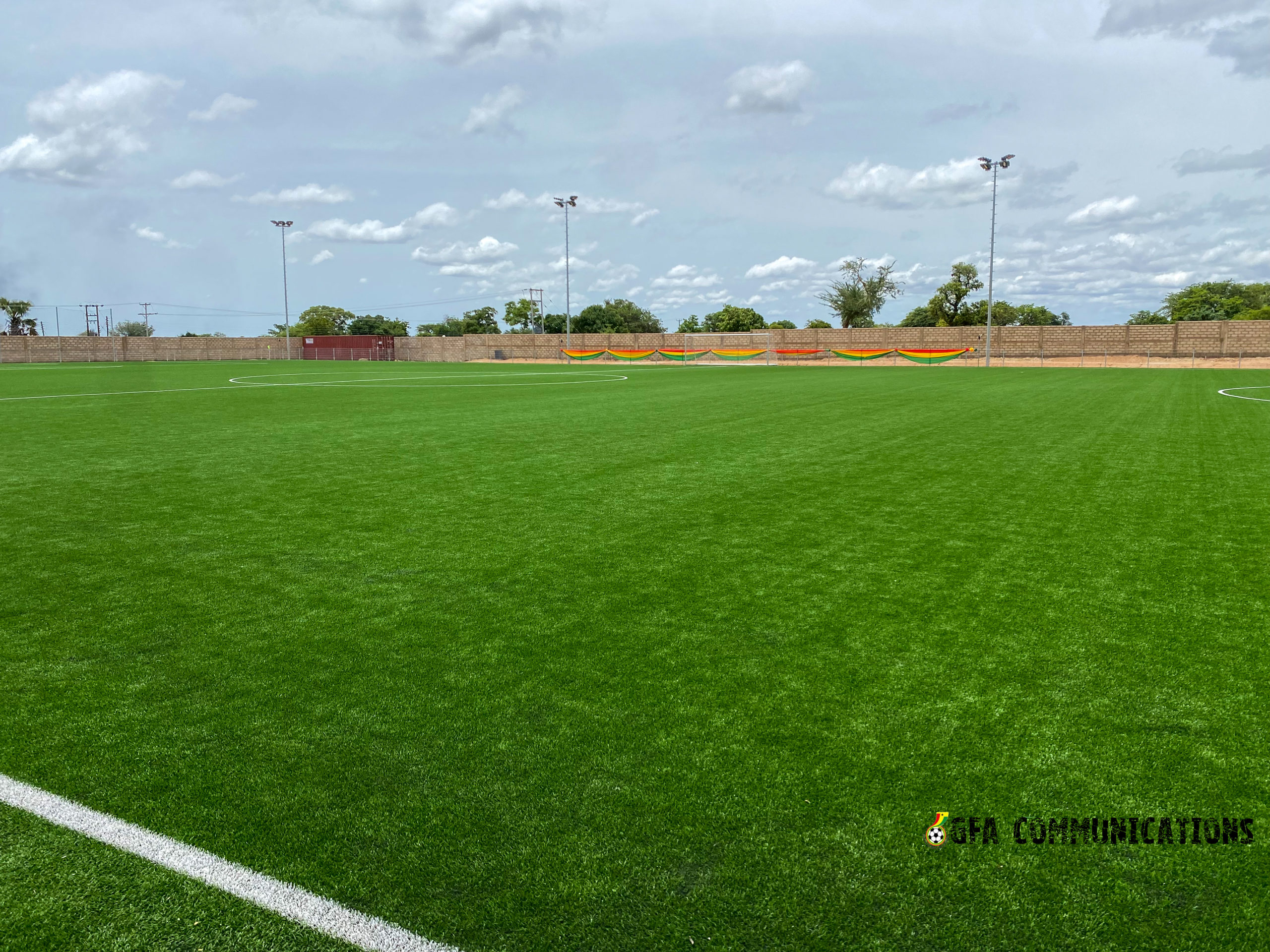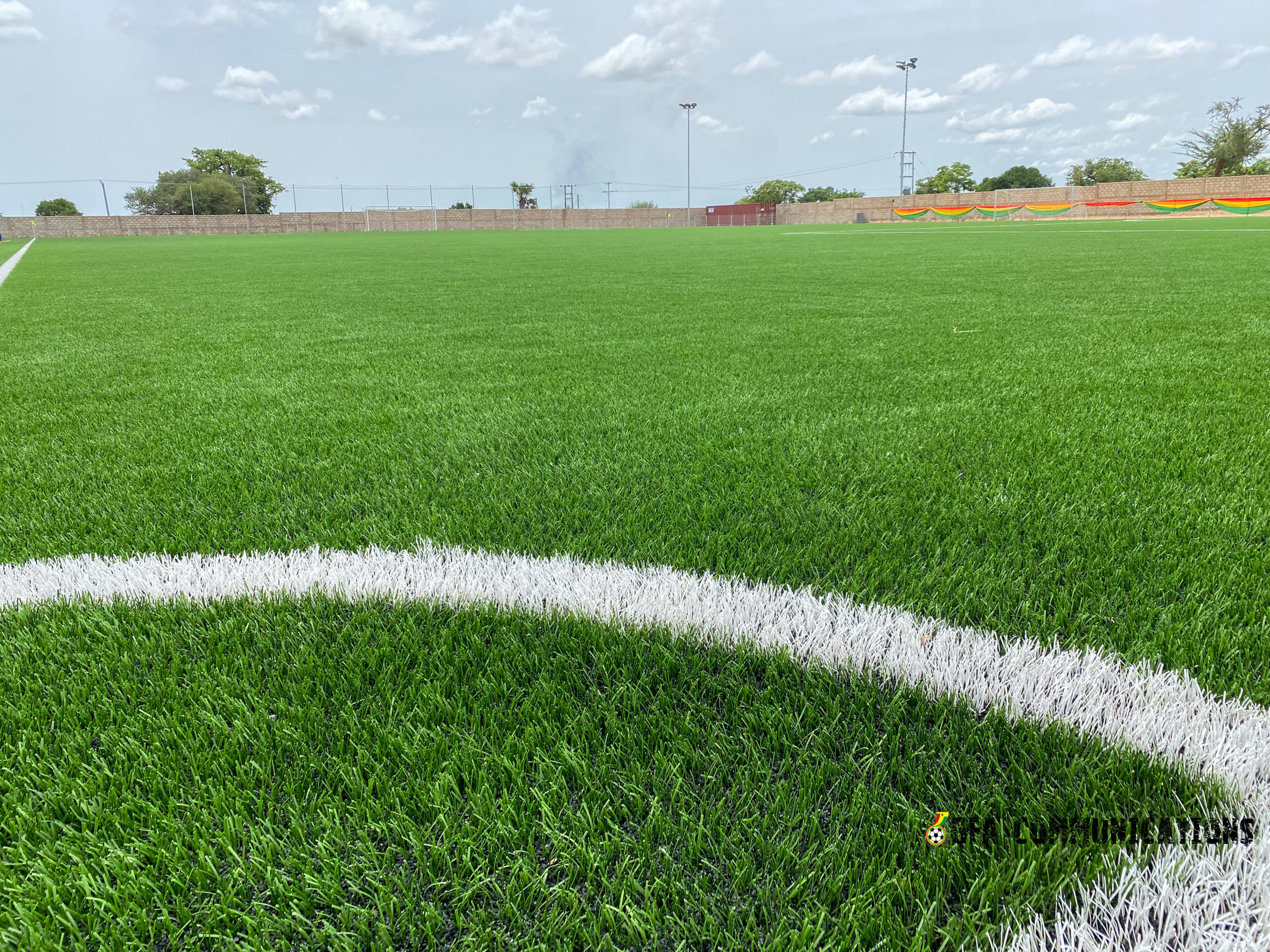 The facility will serve the people of Winkogo and its environs and will help solve the huge sports infrastructure deficit the region has been facing over the years.
The first phase of the project include the artificial pitch, floodlights, Generator set to power the lights, an inner perimeter, fencing around the entire parcel of land, two technical team benches and two movable goalposts.
GFA COMMUNICATIONS