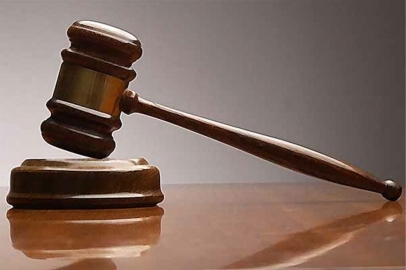 The GFA Disciplinary Committee has fined Okwahu United an amount of GH¢1, 000 for their refusal to respect the Player Status Committee decision dated 13th May, 2016 in respect of their GH¢45,000 debt owed to Coach Sarfo Castro representing outstanding salaries and other benefits contained in the contract of employment, which was terminated refers.
Coach Sarfo Castro has informed the Ghana Football Association that no payment had been made to the Club as at the time it sent its letter to the GFA dated 17th February, 2017.We wish to urgently draw your attention to the following provisions in the GFA Disciplinary Code concerning this matter.
Paragraph 4 of the said decision reads "In the event that the above-mentioned amount is not paid within the aforementioned deadline, the present matter shall be submitted to the GFA's Disciplinary Committee for consideration and a formal decision per Article 63 of the GFA Disciplinary Code."
Consequently the GFA Disciplinary Committee has decided as follows in the enforcement of Article 63 of the GFA Disciplinary Code:
1. PURSUANT to Article 63(1) (a) of the GFA Disciplinary Code, Okwahu United FC is herby fined an amount of One Thousand Ghana Cedis(GH¢1,000.00), payable to the GFA upon receipt of this letter for failing to comply with the Review Committee decision within the stipulated time.
2. PURSUANT to Article 63(1)(b) of the GFA Disciplinary Code, your club is hereby given a final deadline to pay the full amount of Forty Five Thousand Cedis(GH¢45,000) to Mr. Sarfo Castro on or before close of business, Friday, April 7, 2017 without failure.
3. PURSUANT to Article 63(1)(c) of the GFA Disciplinary Code, should your Club fail to comply with the final deadline, the following sanctions shall apply:
i. suffer a three (3) points deduction from your accumulated points for each match played after the deadline.
ii. Suffer a transfer ban for a period of one (1) year, should your club fail to pay the amount in full, six (6) months after the deadline(Monday, October 9, 2017).
iii. suffer demotion if your Club fail to pay the amount in full one(1) year after the deadline. (Monday, April 9, 2018)