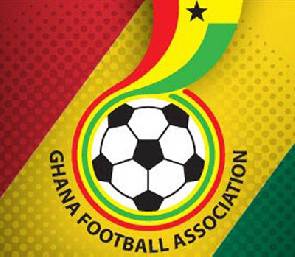 The Ghana Football Association has released the official list of delegates for the 2019 GFA Extraordinary (Elective) Congress to be held on 25th October 2019 at the College of Physicians & Surgeons in Accra.
The list comprises of delegates from all 16 Premier League Clubs, Division One League Clubs, Women's Elite League Clubs and other constituent bodies pursuant to Article 26 of the GFA Statutes.
Clubs and Officials should kindly contact the GFA Secretariat for any clarifications.
Click the links below for the list of delegates:
CONGRESS DELEGATE 2019 PREMIER
CONGRESS DELEGATE 2019 DOL NEW