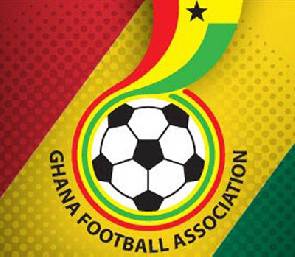 The GFA Normalization Committee will meet Officials of Premier and Division One League Clubs on Tuesday January 8 at 10am.
The meeting which will be held at the GFA Conference room in Accra is to discuss the Regulations and Modalities of the upcoming Special Competition for first and second tier clubs.
The Ghana Football Association recently announced that it will introduce a special competition for the resumption of official domestic football activities in the country."
"The Normalization Committee has created a new competition structure, which will involve all sixteen (16) Premier League and all forty eight (48) Division One League clubs in the country.
"The new competition, which will keep all the clubs active during the GFA normalization process, as well as produce Ghana's representatives for the next CAF Champions League and Confederations Cup respectively, is scheduled to start on January 26, 2019 and end on April 21, 2019."
"The Normalization Committee appreciates the quest of our members and football-loving Ghanaians for football to return, hence the extra effort we put in place to find the needed resources for this special competition.
"The competition will soon be launched and the full details of the format will be announced. In a related development, the Normalization Committee is also finalizing arrangements for the resumption of the women's and regional competitions."
"We look forward to an exciting return of domestic football in the country with the support of all our stakeholders. We urge all football fans to embrace the fresh opportunity and patronize the upcoming matches at the various venues," a statement read.