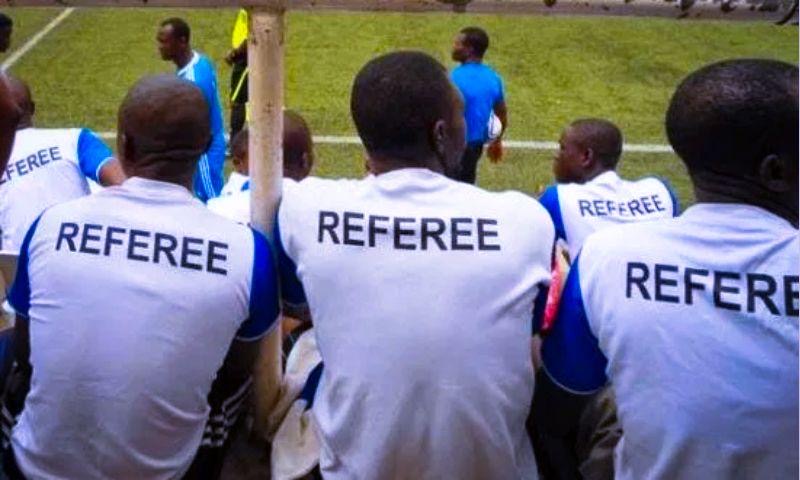 The Match Review Panel of the Ghana Football Association chaired by Dr. Francis Eyiah Bediako has released decisions on complaints made by Clubs in respect of matches played in the league competitions.
Below are the decisions of the Panel:
INTER ALLIES VS WAFA(MATCHDAY 15)
The complainant claimed that in the 93rd minute of the match, the assistant referee 2 disallowed a clear goal.
The Match Review panel after watching the match, observed that the attacking player (No.28) was clearly in an offside position by interfering with an opponent. It also found that the Assistant Referee 2 also applied the wait and see rule correctly.
DECISION
The Committee decided that Assistant Referee 2 assisted the Referee to take a very good decision. The Committee therefore commended the assistant referee for his bold and accurate decision.
ADUANA STARS VS INTER ALLIES
In the complaint, 80th minute, the complainant stated  a player of Inter Allies was brought down in the 18 yard box in front of Referee Mohammed Misbaw and Assistant Referee 1 Courage Kuedufia who were close to the scene and had a better view and whistled and flagged respectively for a penalty. They however claimed that the 4th Referee, Selorm Yao Bless called the referee and instructed the referee and instructed him to disallow the penalty.
The Review panel found that there was no foul committed and the 4th referee did well for assisting the referee to make a good decision.
DECISION
The Committee decided that 4th Referee Selorm Yao Bless should be commended for the timely intervention. However, the Committee decided that Mohammed Misbaw should be cautioned seriously for poor game management techniques.
BYFA vs STAR MADRID (MATCH DAY EIGHT)
According to the complaint, Referee Gleku R. Makafui disallowed a good goal through a corner kick.
After watching the video, the Match review panel found that the goal was a good goal but the referee disallowed it which affected the outcome of the game.
DECISION
The Committee therefore recommends that Referee Gleku R. Makafui should be suspended for the rest of the league season.
GFA COMMUNICATIONS