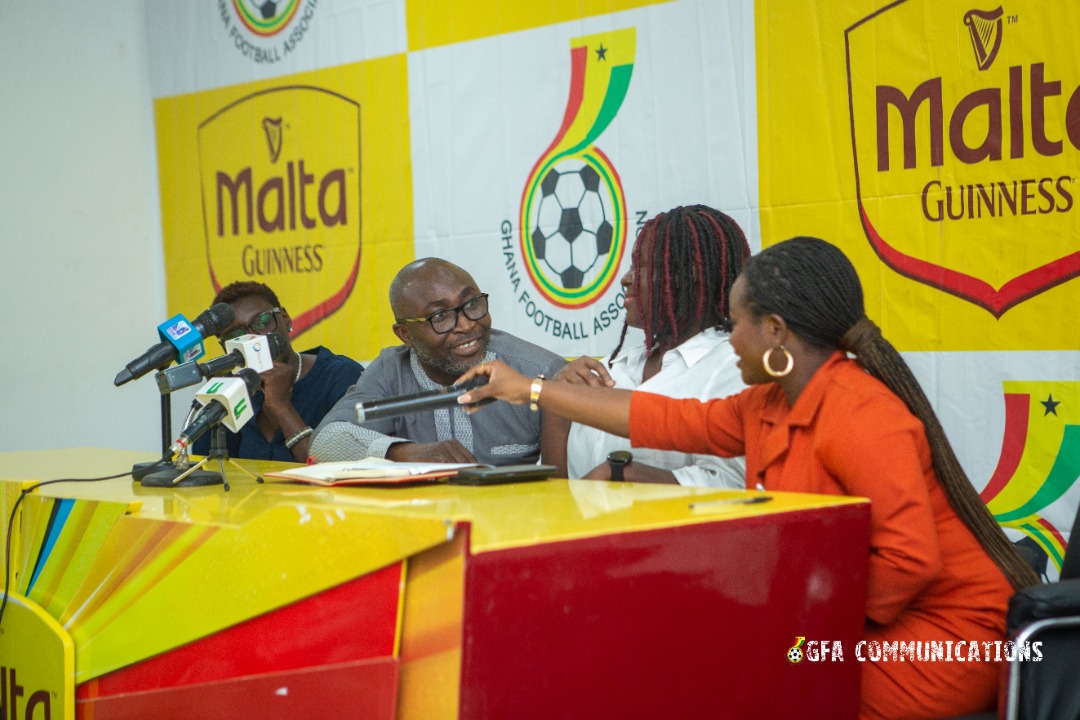 Headline Sponsor of the Women's Premier Malta Guinness have held a media engagement in Accra ahead of the resumption of the elite Women's club competition that went on a break in November last year for the FIFA World Cup in Qatar.
The media engagement was to create a buzz around the Women's Premier League and to seize the moment as the competition enters another phase beginning from Friday, January 27, 2023.
Present at the program were Prosper Harrison Addo, General Secretary of the Ghana Football Association, Diana Adu Asare, Marketing Manager of Malta Guinness and Wilmar Amo-Osae, Brands Manager of Malta Guinness.
Others included Cleopatra Nketia, Jerry Dugbartey and Christian Mensah, Management Committee Members of the Women's Premier League Board.
''We are very excited that the season back. I personally enjoyed myself in the first part of the season and I am looking ahead to enjoy the season more as we have all gone, refreshed and are back buzzing with loads of energy to continue'' Diana Adu Asare said.
''I want to use this opportunity to say thank you again to the Ghana Football Association, our friends from Max TV, the teams, the players, the Coaches and all our stakeholders for putting in their best so far''.
''We want to really encourage excellence and also let you know that we are interested in making sure that you develop yourself and get to the top. We are proud of the hard work and the exceptional skills of the players and we are committed to the course''.
''The Women's Premier League offered us a good platform to be able to fulfil our brand promise and we can't be thankful enough''
''As a renowned brand, we hope that our partnership with the Ghana Football Association will grow stronger so that as the years go by we will find creative ways of putting this Premier League where it deserves to be'' she added.
There was presentation of cash rewards to the Coach of the Month for October and November as well player of the Month for October and November 2022.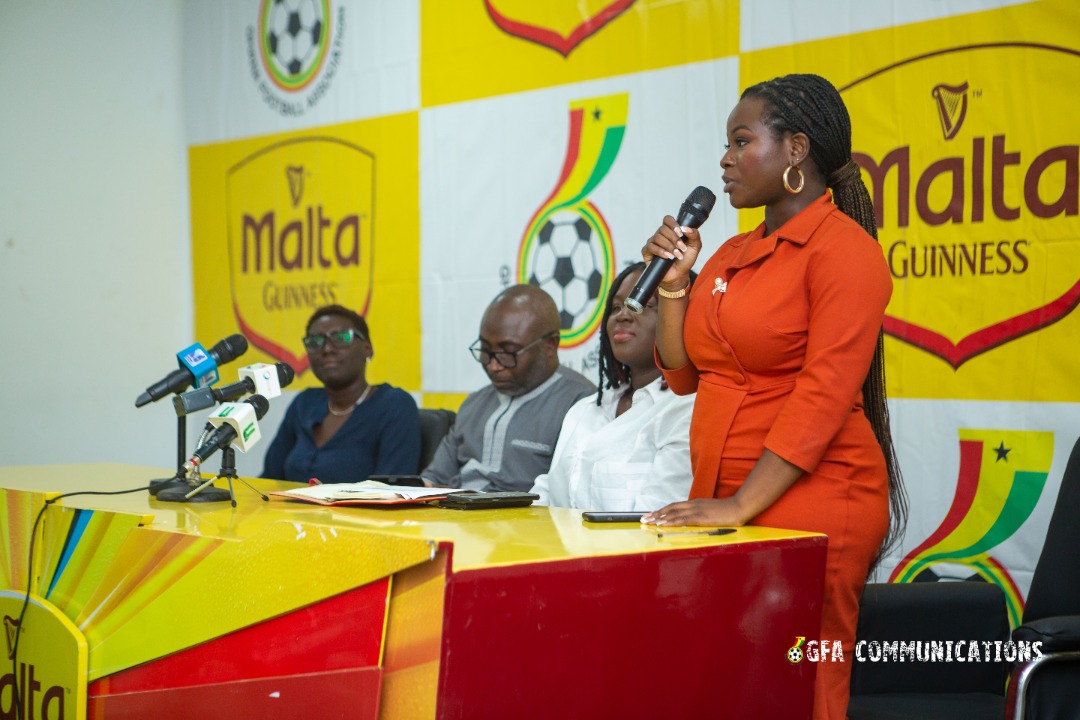 The Malta Guinness Women's League travelled to matchday 7 before the break with holders Ampem Darkoa Ladies leading the table in the Northern Zone with 16 points and former Champions Hasaacas Ladies sitting at the top of the Southern Zone table with 16 points after 7 round of matches.
GFA COMMUNICATIONS