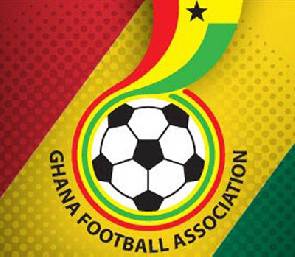 The Ghana Football Association (GFA) Normalization Committee's special competition will be officially launched on Monday March 25, 6pm at the forecourt of the GFA Secretariat.
The launch will herald the competition set to be an official resumption of domestic football activities for Male Premier and Division One football clubs in the country.
The N.C's vision to restart football playing in the country will not only keep the premier and Division One League players active but also produce worthy champions who will represent Ghana in next year's CAF continental club competitions.
Carefully selected and authenticated referees have been taken through FIFA integrity checks to give the football public unbiased officiating.
The N.C and the clubs are committed to ensuring a successful competition that will serve as a harbinger of the golden era of domestic football.
The special competition is to test all the solutions brought to the fore by  stakeholders in the quest to normalize Ghana football.
Members of the GFA Normalization Committee and some key football officials are expected to attend the launch.
We look forward to welcoming you to the launch.
N.C's WOMEN'S LEAGUE
The Women's competition is already in progress. We wish to encourage our media practitioners to help hype the games to attract fans to the match  venues as well as watch on Television. We appeal to our cherished referees to give their best and restore integrity into our games.  Finally, as the tournament progresses the NC will be assessing the efficacy of some of the solutions  designed to turn Ghana football around
Dan Kwaku Yeboah-Spokesperson, Normalization Committee