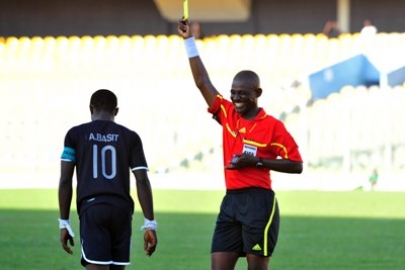 The FIFA Referees Committee has confirmed Ghana's Joseph Lamptey as one of the match officials for the men's competition of the Olympic Football Tournament in Brazil this year.
Lamptey, 42, together with Peru's Haro Diego are the only two supporting referees on the list of 18 referees and 32 assistant referees appointed by FIFA.
According to the FIFA Referees Committee, the Olympic Football Tournament Rio 2016 represents the first important step on the road to the FIFA World Cup Russia 2018 and the FIFA Women's World Cup France 2019 for match officials.
The Olympic Football Tournament Rio 2016 will take place from August 3rd – 21st.