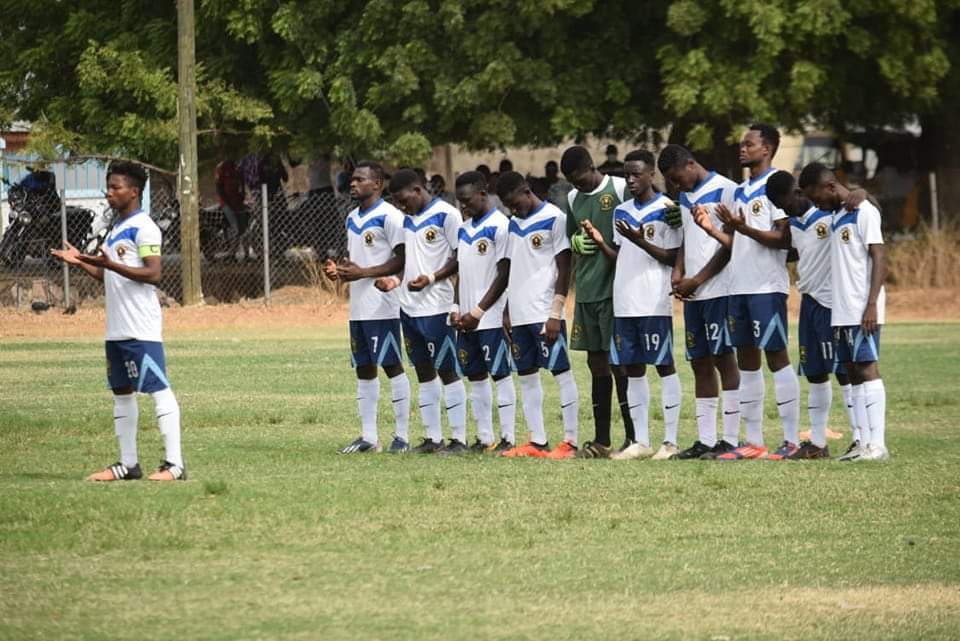 Navrongo based third tier club Kassena Nankana United FC has secured promotion to the Division One League according to the Upper East Regional Football Association. This following an emphatic 4-0 victory over Bongo SEO Samba Stars on Sunday in the Regional Division Two Middle League.
The win secured Kassena Nankana United FC their first ever qualification to the Division One League where they would compete in Zone One in the 2022/23 season. Kassena Nanakan FC shocked Sheaga A-Real Town 3-1 in the penultimate match to put themselves in the driving seat going into the last game – they had all to play for in the final match as they proved their worth against Walewale Catholic Stars, Samba Stars and Sheaga A-Real Town.
Ayidaana Elvis and Joshua Lankem ensured that the team secured the points to advance to next season's Division One League as the Regional Champions.
In all, Kassena Nankana United scored 9 and conceded 2 goals in three games – and in the process, recorded a landslide 4-0 win against Sheaga A-Real Town in the Middle League.
The team will face Bolga All Stars in a coronation match at the Bolgatanga Astro Turf on Wednesday, June 08, 2022.
GFA COMMUNICATIONS